We have to give it to Subramanian Swamy for trying to get away with a dubious explanation at a time when "publicity is seeking him" (his words, not mine). 
Not much time has passed after Swamy took a jibe at Times Now editor-in-chief Arnab Goswami, also dragging in some "mad unelectable dog" that apparently had something to do with Arnab's obsession with him. 
Friends tell me Arnab G is on his show nowadays foaming in the mouth chanting Muruga Muruga. Must have been bitten by a mad unelectable dog

— Subramanian Swamy (@Swamy39) June 29, 2016
The tweet came two days after Narendra Modi, during his recent interview to Arnab, snubbed Swamy – without taking his name – for his incessant outbursts against Raghuram Rajan.
The dog reference opened a hornet's nest and started a guessing game.
Asked to clear the mist around the bewildering 'dog', Swamy went on to link it to a term in the dictionary of UK Canine organisation, no less.
Except that, in his reckless attempt, the Rajya Sabha MP ended up making a blatant lie!
He used a rather far-fetched explanation that apparently did not go down well with The Telegaph who took it on themselves to bring the camel under the mountain. 
The Kolkata-based daily reached out to two premier canine organisations in the UK – Kennel Club and Battersia Cats and Dogs Home – to seek clarification on Swamy's clarification.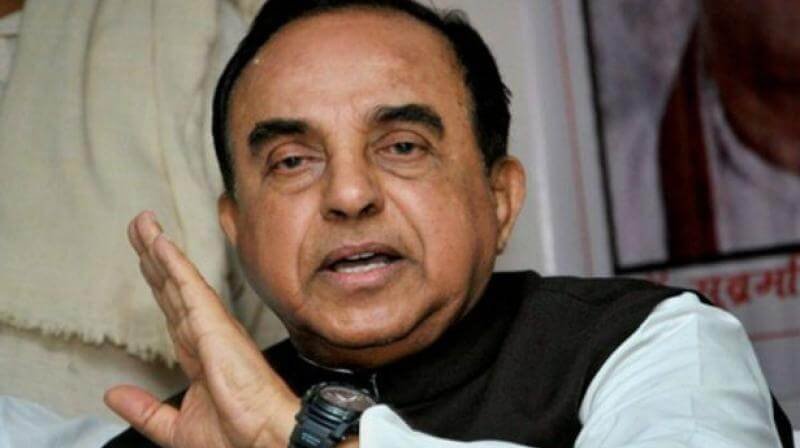 "We have not come across the term 'unelectable dog' before. Maybe the politician was going rogue with his choice of words!" a spokesperson for the Kennel Club told The Telegraph. 
"There isn't a specific phrase for an unwanted dog, other than 'unwanted dog'," he added.
Swamy's statement was certainly news to the UK dog bodies that irrefutably cleared the air.
"We are not aware of such a word in a canine context in the UK," the Battersea spokeswoman said.
 While Kennel Club is the largest organisation in the UK devoted to dog health, welfare and training, Battersia Cats And Dogs Home is a sanctuary for abandoned or distressed animals.
We can't help but wait for Swamy's reaction to this for he might have to lick his own wounds!