This is Uttar Pradesh chief minister Akhilesh Yadav inaugurating Bennett University, a business venture of the Times of India Group. Here he is at the event: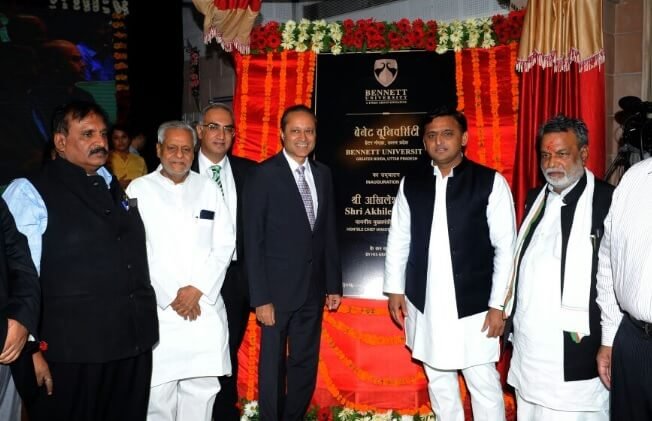 While it might seem that he was at the college for the event, he wasn't. The campus was some 500 kilometres away in Greater Noida even as Akhilesh "officially opened" it from his official bungalow in Lucknow.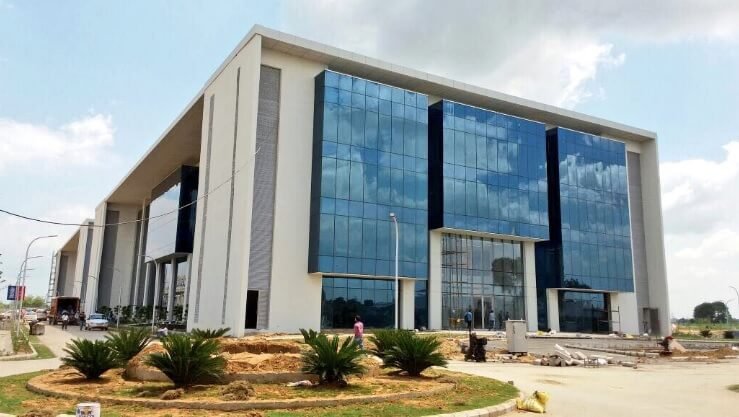 Bizarre as it is, Akhilesh Yadav is now an ace when it comes to inaugurating Noida-based ventures from places outside it. The 43-year-old minister, who has an engineering degree from University of Mysore, is playing safe and has ensured he avoided Noida like the plague ever since he became UP CM in March 2012.
Why, you ask? That's because there is a belief in UP that any Chief Minister who visits Noida loses his or her post shortly afterwards. It is a superstition that dates back to 20 years ago when Congress's Vir Bahadur Singh lost power within days of visiting Noida in 1988.
Here is a list of 'casualties' that trips to Noida have apparently caused, after Singh:
The youth icon of the Samajwadi Party seems to be taking this 'Noida jinx' very seriously, and hasn't set foot in the city for four years that he's been chief minister now. However, he is not alone. 
Current home minister Rajnath Singh, when he was UP CM, inaugurated the Delhi-Noida-Delhi flyway from Delhi in 2001. Akhilesh's father Mulayam Singh sent his brother to Noida during the Nithari killings row. Mayawati too opened an expressway from outside Noida.
But every time Yadav bypasses Noida, it makes news. Here is a list of all the times when Akhilesh gave Noida a royal ignore.
August, 2012: He inaugurated the Yamuna Expressway in Noida from his Lucknow house, via a video link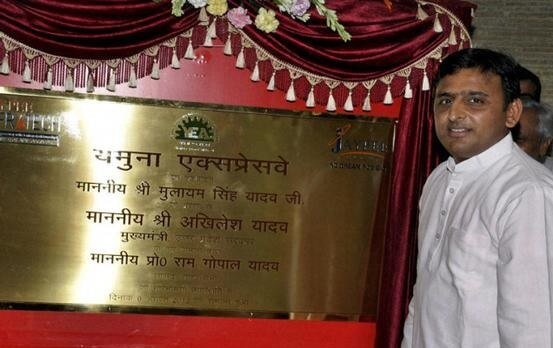 April, 2013: Akhilesh inaugurated development projects worth Rs 3,300 crore in Noida and Greater Noida through a remote control from Lucknow
September, 2013: Akhilesh inaugurated Nasscom's Noida headquarters from a five-star hotel in New Delhi which is right next to Noida
October, 2015: While a number of politicians were clamouring to visit the bereaved family of Mohammed Akhlaq in Dadri, Noida, Akhilesh called them over to Lucknow instead to offer his condolences. Of course, he was accused of insulting the aggrieved family by political rivals
December, 2015: Akhilesh avoided Prime Minister Narendra Modi's programme to lay the foundation stone of the Delhi-Meerut Expressway and was instead represented by Governor Ram Naik
April, 2016: He stayed away from the grand launch of Narendra Modi's 'Stand up India' initiative and sent a cabinet minister instead
So much for an academically qualified, young, tech-savvy politician willing to debunk superstition!