Rahul Gandhi is back in news after the Supreme Court told him to apologize or face trial over the ongoing defamation case he is facing for the comments he made during a rally in which he allegedly blamed Rashtriya Swayamseva Sangh (RSS) for the Mahatma Gandhi's assassination.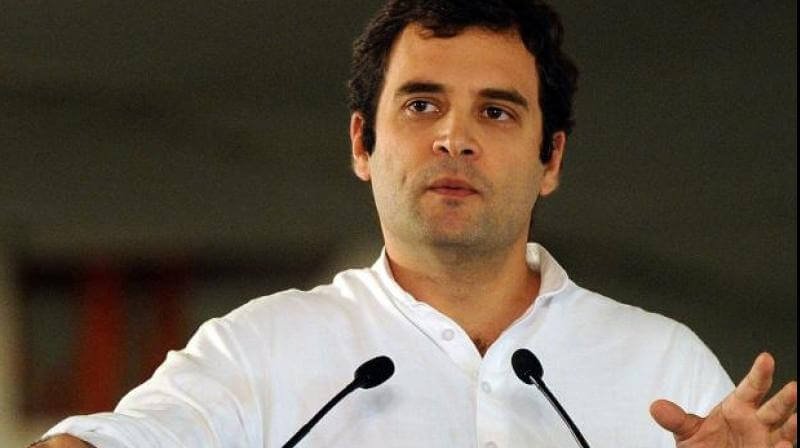 The case was filed by Rajesh Kunte, an RSS activist from Maharashtra, who alleged that Rahul said "RSS people killed Gandhiji" during a speech at Sonale on March 6, 2014. He also said the Congress leader had sought to tarnish the reputation of the Sangh through his speech.
Rahul, in return, had filed a plea for quashing the said complaint and questioned the basis of defamation laws. Now, SC has rejected his plea, and asked him to apologize. 
Here are excerpts of what the SC told Rahul Gandhi: 
'You cant make collective denunciations'
"You must face trial. Case must be decided on merits, whether what you spoke was for public good or not. You can't make wholesale denunciation of an organisation. Purpose of law is not to turn citizens into litigants, history is the biggest enemy of privacy."
"If you won't apologise, you will have to face trial."
The Court did not even give Rahul Gandhi the two weeks he asked for since his lawyer, Kapil Sibal, is away for the duration. Gandhi will have to make do with another lawyer if Sibal isn't here. 
The Supreme Court also quashed debates about curtailment of the constitutional right to freedom of speech and expression:
"We have upheld the defamation law. The purpose of the law is to obey law so that there is harmony rather than anarchy. Freedom is not crippled or cut. Everyday a writer, politician will speak something. The purpose of law is not to turn people to into litigants."
(Feature Image Source: PTI)