Prime Minister Narendra Modi spoke about a lot of things in his townhall meeting on Sunday to mark two years of his government coming to power. And here's what we learned about him from it: 
#WATCH PM Narendra Modi's strong criticism against so called "gau rakshaks" (cow protectors) in the nation.https://t.co/qF3vbbjnJv

— ANI (@ANI_news) August 6, 2016
He also had a word of advice for them on what they could do to save the cow. The Prime Minister said that more cows die due to eating plastic than due to slaughter. 
"Those who want to do social service can work on getting cows to eat less plastic and people to not use plastic any more. That is true gau seva," he said. 
Gau rakshaks have been told to prevent cows from eating plastic instead of saving them from slaughter. But will they listen? 
He took on the critics 
The Prime Minister didn't miss an opportunity to take on all his critics in the presence of all his supporters at the town hall. And he wasn't very kind to them either. It came quite randomly while speaking about how ancient structures were contributing to India's tourism. 
"Someone must have invested in the Taj Mahal. If there was a newspaper then there might have been an editorial also about how people are dying of hunger and he's making a Taj Mahal," he said. 
"If there were television channels there might have been reports about the condition of the labourers. But that very Taj Mahal is now providing employment to people," he said. 
His point? That you can't say how money spent now will benefit those in the future. He also said India would need to wait 30 years at the current rate of growth to be as developed as the most developed nation.
Must say we're not really sure why it's a bad thing to highlight spending of money on a vanity project or the condition of labourers building them if they're being shortchanged. But then that's how the PM rolls. 
There was some serious targeting of Kejriwal and media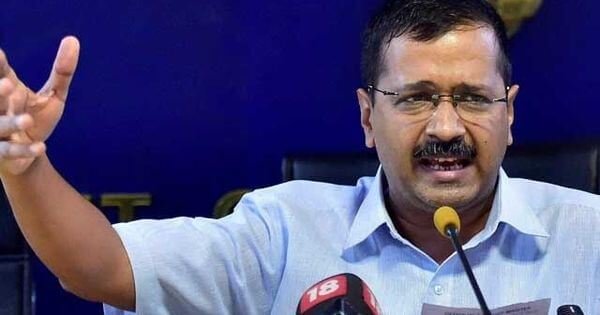 There was one part of the speech that seemed directed at the critics and the Delhi chief minister. 
"It is our misfortune that they are some opinion makers who no matter whether something happens in a panchayat, zilla parishad, municipality, city or state, they demand an answer from the prime minister," he said. 
"It's ok politically…and even for TRPs. And it is not bad for the Prime Minister to face criticism. Especially in a democracy," he said. 
However, the Prime Minister said that this prevented institutions from being accountable and that people should address their complaints to the concerned institutions rather than just him. Expect a response from Kejriwal soon. 
So those were the key highlights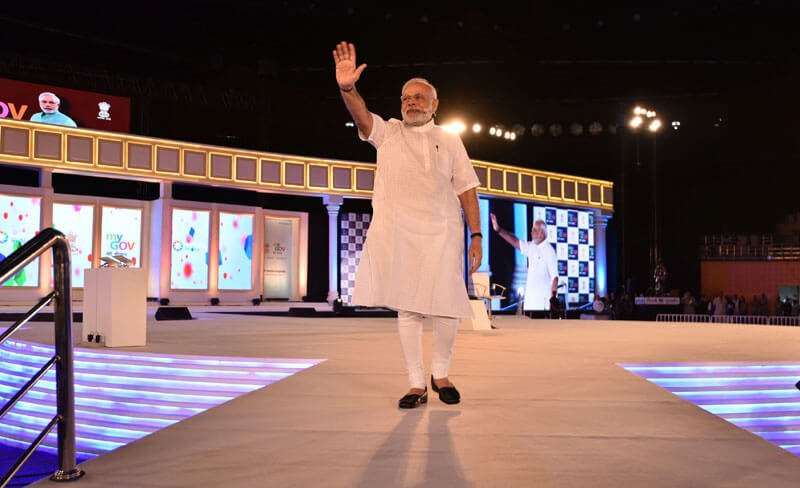 He also said:
Developing more affordable healthcare facilities across the country was a high priority for his government but putting a high focus on preventive healthcare was also one
The country's new slogan for khadi should be "Khadi for nation, khadi for fashion" and people should buy more indigenous fabrics to support weavers
There was a need to maintain consistent high economic growth 
We need to start utilising the country's natural resources to the fullest for its progress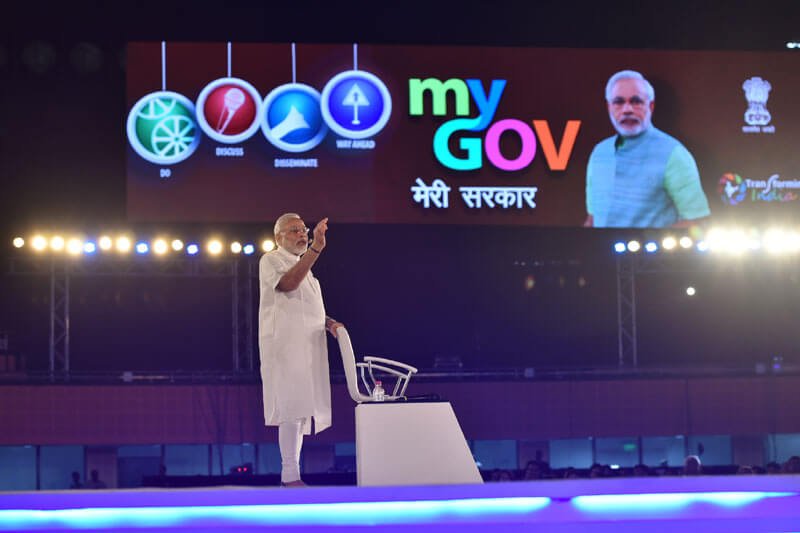 Villages need to be made as advanced as cities when it comes to civic facilities but their cultural cores need to be kept intact 
Indians abroad should send at least 5 non-Indian families to visit India to boost tourism
His energy to do so much work comes from knowing how much is expected of him. Anyone can work as hard as him. He's working in 'mission mode'
He also directed a veiled barb at the Congress in which he said that some political parties were not used to getting feedback and criticism. Not like him