The Bharatiya Janata Party (BJP) on Saturday took potshots at Tamil superstar Vijay, denouncing "Joseph Vijay's hate campaign against Modi" for his criticism of the chaotic Goods and Services Tax (GST) roll out.
While BJP's Tamil Nadu chief T. N. Soundarrajan demanded the removal of scenes from the film Mersal  "that convey wrong impression" about GST and Prime Minister Narendra Modi's digital India scheme, party spokesperson H. Raja, who is also a national secretary of the party, took to Twitter to air his allegations that the film was a Christian plot, reports The Wire.
Apart from highlighting Vijay's full name, the BJP leader told the Indian Express that while everyone has the right to "criticise the BJP government on any medium," the critique should be "based on facts," adding that he was attempting to "confirm" whether Hema Rukmani of Thenandal Studios Ltd – who is the film's producer – "may also be a Christian".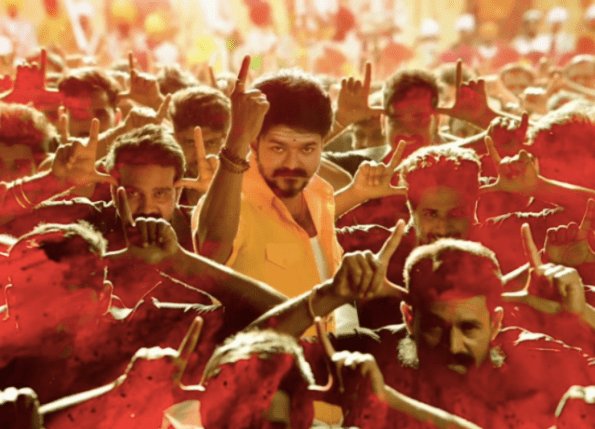 When asked why Raja had referred to Vijay's rarely used Christian name in his tweet, the BJP leader told The Indian Express that the Tamil actor was a practicing Christian, which was reflected in his "hate campaign".
"Vijay dared to say that we should build hospitals instead of temples, will he say the same about churches, too? Why are only temples being referred to? In the last 20 years, some 17,500 churches and some 9,700 mosques were built in Tamil Nadu compared to just 370 temples built during the same period," he said.
Another senior BJP leader L. Ganeshan said that "It has become a style these days to criticise and attack the Centre."
While BJP leaders were quick to demand the removal of the contentious scenes and dialogues, actor Kamal Haasan on October 20 threw his weight behind the makers the film, asking those opposing it to "counter criticism with logical response".
Mersal was certified. Dont re-censor it . Counter criticism with logical response. Dont silence critics. India will shine when it speaks.

— Kamal Haasan (@ikamalhaasan) October 20, 2017
The makers of Mersal, on their part, have noted that the film has been approved by the Central Board of Film Certification (CBFC) and the "matter ends there". 
According to The News Minute report, Tamilisai Soundarrajan has gone further to accuse actor Vijay of spreading false information because he wants to enter politics.
"I haven't seen the movie, but those who saw the movie say there were factual errors in what was said. The scenes on GST and Digital India have been written in such a way so as to create a wrong impression on the minds of people," she told TNM.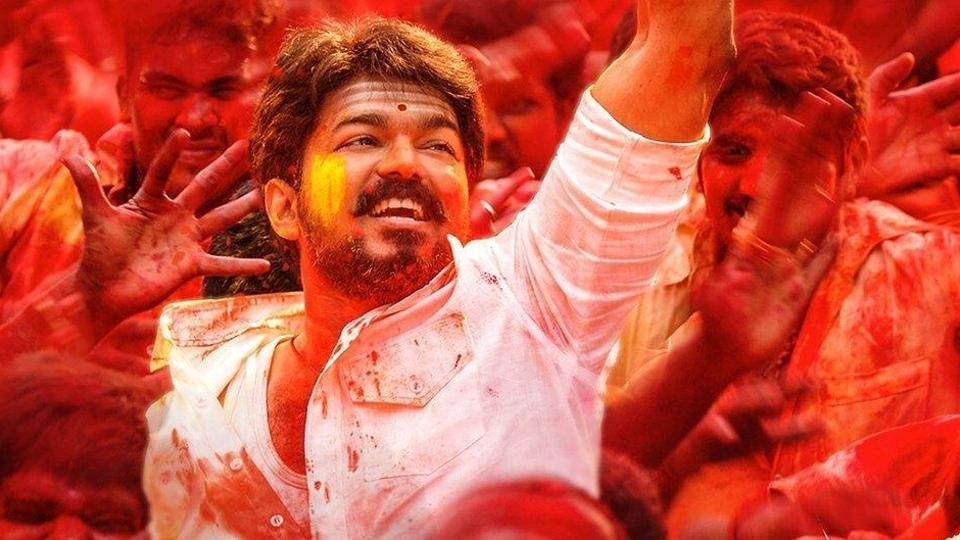 One of the scenes that offended the BJP leader is a sequence where one of the characters is being robbed in a foreign country. However, his wallet is empty because of demonetisation.
The other sequence that offended the leader has, according to TNM, Vijay saying that while Singapore charges only 7% GST, the people there get free medical treatment. He compares this to India, where people are charged 28% GST but still don't get free treatment.
However, RSS sevaks were quick to fault this argument on Twitter. 
The film has been running to packed theatres in the state since its Diwali release on October 18. Produced by Thenandal Studios Limited, the film that has also been dubbed into Telugu, NDTV reported.
(Feature Image Source: Youtube)