For almost 30 years, India and Bangladesh locked heads over the control of a tiny rock island in the Bay of Bengal, known as the New Moore Island. The New Moore Island in the Sunderbans (south of river Hariabhanga), was uninhabited, as there were no permanent settlements on it. But despite that, both countries claimed sovereignty over the land, because speculations were rife that the 3.5 km by 3 km island had oil and natural gas reserves! 
Neither country established any permanent settlement owing to the island's geological instability, but India had reportedly hoisted the tricolour on the island in 1981 and established a temporary base of the Border Security Force to monitor activities.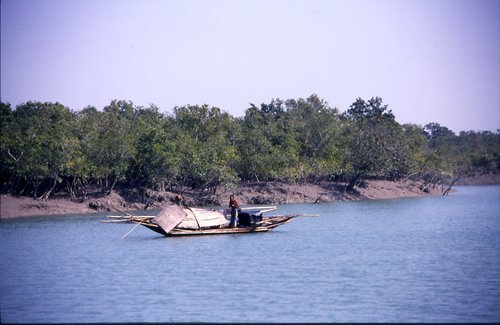 But nature decided to resolve the long-standing embroilment between the two nations: the Island is now gone!
Yes, the rising sea levels, due to global warming have submerged the whole island.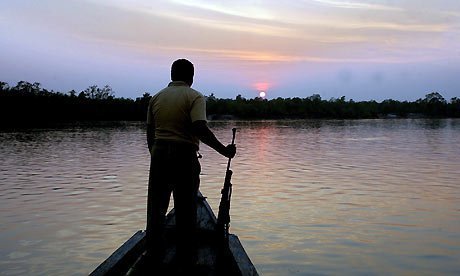 "What these two countries could not achieve from years of talking, has been resolved by global warming," said Sugata Hazra, an oceanographer from Jadavpur University, Kolkata.
Changes in monsoonal rain patters that altered river flows and land subsidence all contributed to the submergence of the island (also called the South Talpatti Island in Bangladesh). Even the other islands in the Sunderbans region are eroding fast!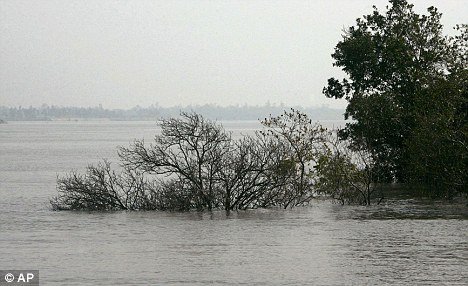 "Until 2000, the sea levels rose about 3 millimeters (0.12 inches) a year, but over the last decade they have been rising about 5 millimeters (0.2 inches) annually", Hazra said.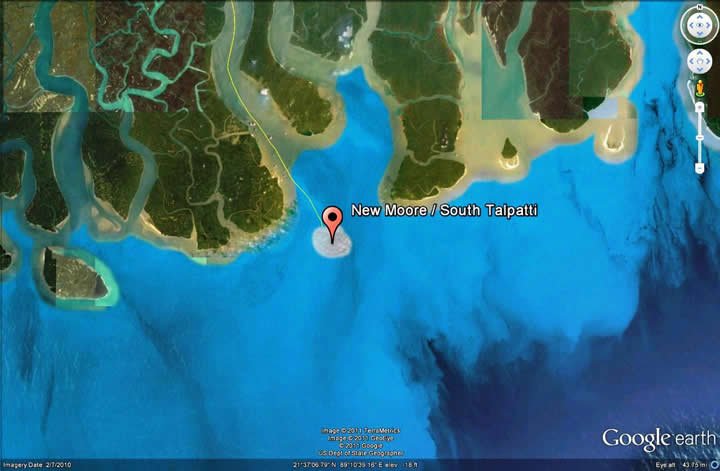 Bangladesh, a low lying delta nation, is one of the countries that is worst-affected by global warming. Officials estimate that close to 1/5th of Bangladesh's coastal area would be completely submerged, that would lead to 20 million people being displaced, if sea levels rise 1 meter by 2050!
DISCLAIMER: The feature image use is just for representational purposes.