Suddenly, it seems like the Army's 'surgical strike' is being surgically taken apart by the great Indian politician. Truth to be told, it was waiting to happen. A politician who doesn't look to usurp control of any little thing that could give him an advantage in the next elections isn't a politician after all.
It began soon after the 'surgical strikes.' The focus slowly shifted from praising the Army to the current government under PM Narendra Modi in a matter of days. There was talk about how Modi has done what the Congress couldn't; of how he has walked the talk; of how he has shown Pakistan that India isn't weak; of how he has allowed the Army to show it's prowess.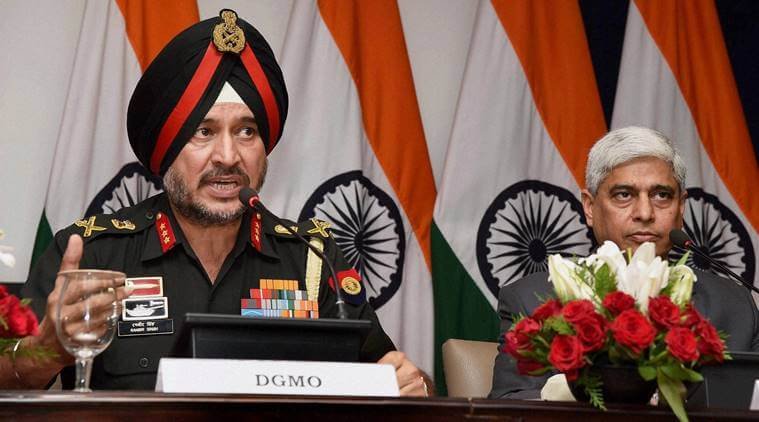 After the talk, came the posters. The BJP was in full Rambo mode by now. It's ministers, MPs and MLAs were tom-tomming their role in the strikes as if they and not the Army was at the forefront.
Take a look a the couple of posters that have been put up by the BJP and its supporters:
And some people will lecture others about politicising the army action all the while turning a blind eye to hoardings like these that sprout pic.twitter.com/i1hdMC9MDx

— Omar Abdullah (@abdullah_omar) October 4, 2016
In fact, things reached such a fever pitch that Modi, himself, reportedly issued a diktat to ministers asking them to refrain from "chest-thumping." It was a shameful turn of events. But by the time, Modi stepped in, the damage had been done. The other political parties — which had supported the 'surgical strikes' clearly saw BJP trying to politicise the issue ahead of the important UP polls next year and decided that they needed to step in.
It started with the Congress, which first through Sanjay Nirupam and then Anand Sharma raised doubts about the strikes and the BJP's claims that it was the first such strike.
Then, AAP jumped in with Delhi CM Arvind Kejriwal asking the government to counter false propaganda.
As we fight Pakistan on Ground, we must fight their propaganda as well.

Watch @ArvindKejriwal's appeal to Modi ji. #AKBacksModiOnPak pic.twitter.com/Y7oJGZVzk6— AAP (@AamAadmiParty) October 3, 2016
But the BJP twisted his statements to such an extent that it seemed like even questioning them was akin to committing treason.
Then, other former defence ministers like AK Anthony and Sharad Pawar came out and said that similar strikes had taken place during their tenures as well. These strikes were well kept secrets so far, but suddenly it was fair game to reveal all. Well played, Mr Politician, well played.
Then, Congress Vice-President Rahul Gandhi's statements in Delhi on Thursday were perhaps the final nail in the coffin.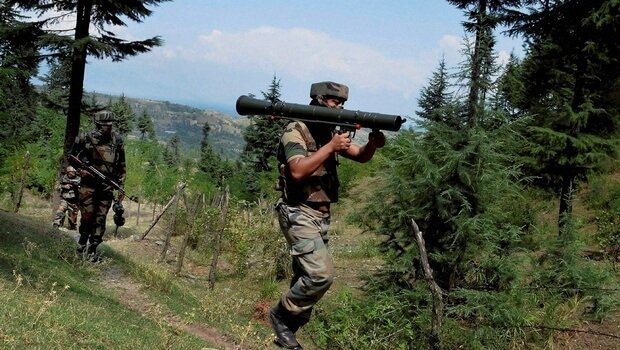 "Jo hamare jawan hai, jinhone apna khoon diya hai Jammu Kashmir main…jinhone Hindustan ke liye surgical strike kiya hai, unke khoon ke peeche aap chupe hue ho. Unki aap dalali kar rahe ho. Yeh bilkul galat hai." (Our soldiers who have shed their blood in Jammu and Kashmir, who have conducted the surgical strikes, you are hiding behind their blood. You are cashing in on their sacrifice, that's wrong)
Wow. The sight of these politicians scrambling to claim credit or whatever little advantage they can gain from the 'surgical strikes' would probably have made everyone in Pakistan laugh heartily. Just when we need to show a united front to the world, we are showing how we are incapable of rising over petty politics.
Then again, if the BJP and the other parties are so keen to take credit for 'surgical strikes' made over the years, one wonders if any of them want to step up and take 'credit' for the deaths of thousands of soldiers in Kashmir since 1988. Unofficial estimates say 6255 soldiers have died in Kashmir since terrorism raised its head in the valley; 69 of them in this year alone — which is the highest since 2010.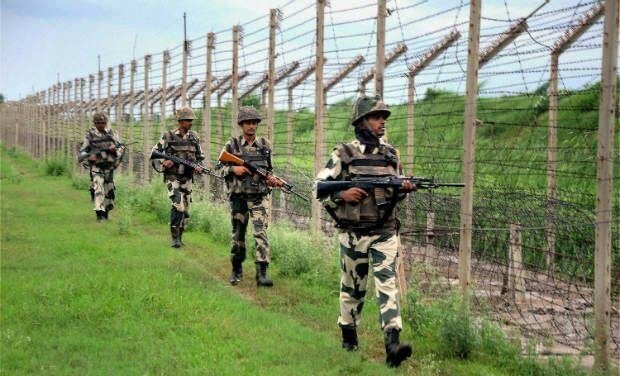 But the silence on that front shows once again how the politicians only care about themselves. It really shouldn't surprise us, when you consider that 82 percent of these 'servants of the people' are crorepatis. "Politics," as one idealist said, "is the art of choosing between the disastrous and the unpalatable."
It is critical at this point that politicians place India above self. The BJP alone does not make up India and neither does the Congress or AAP. India is a land of contradiction despite that we have always been known as a melting pot of many cultures and it is disappointing to see the politicians stoop to lows for the sake of a vote.
India is better than that… please don't let us lose that hope. Is that too much to ask for?