The Ramnath Goenka Excellence in Journalism Award, instituted by the Indian Express Newspaper in honour of its founder, is handed out to journalists every year  in acknowledgment of their exceptional work across 28 categories in print, broadcast and online journalism in English, Hindi and regional languages. 
This year, however, the award ceremony was mired in controversies galore. Apparently, some senior editors of the paper were not very happy with the management's decision to invite Narendra Modi to the ceremony.
Yesterday's award ceremony was boycotted  by one award winner, Akshaya Mukul, a senior journalist from the Times of India. "I cannot live with the idea of Modi and me in the same frame, smiling at the camera even as he hands over the award to me," Mukul told Caravan. 
At the award ceremony, Modi applauded  the contribution of the paper to Indian journalism, pointing out how its founder, Ramnath Goenka, was a brave voice of dissent against Indira Gandhi during the Emergency in the 1970s. 
When it was the turn of Raj Kamal Jha, the chief editor of the paper, to give a thank you speech, he conducted a class in good journalism through five sentences.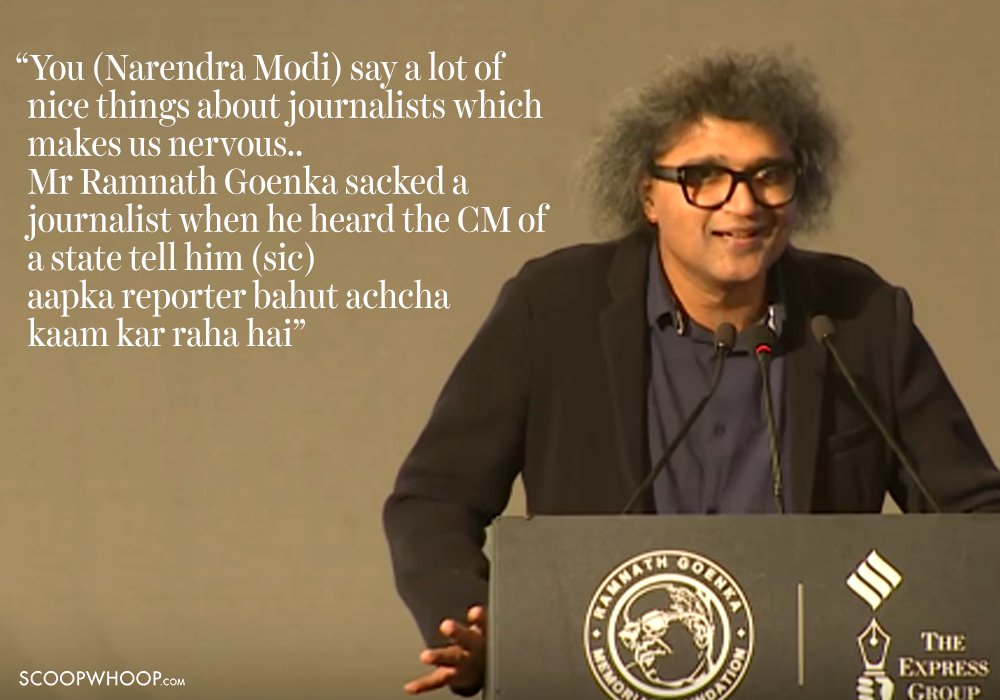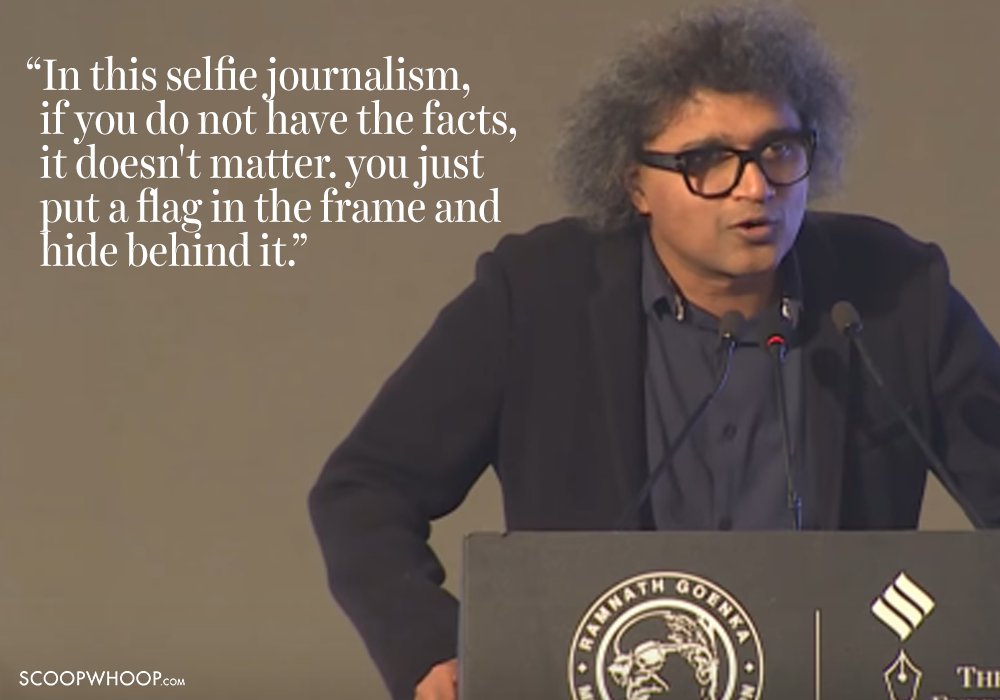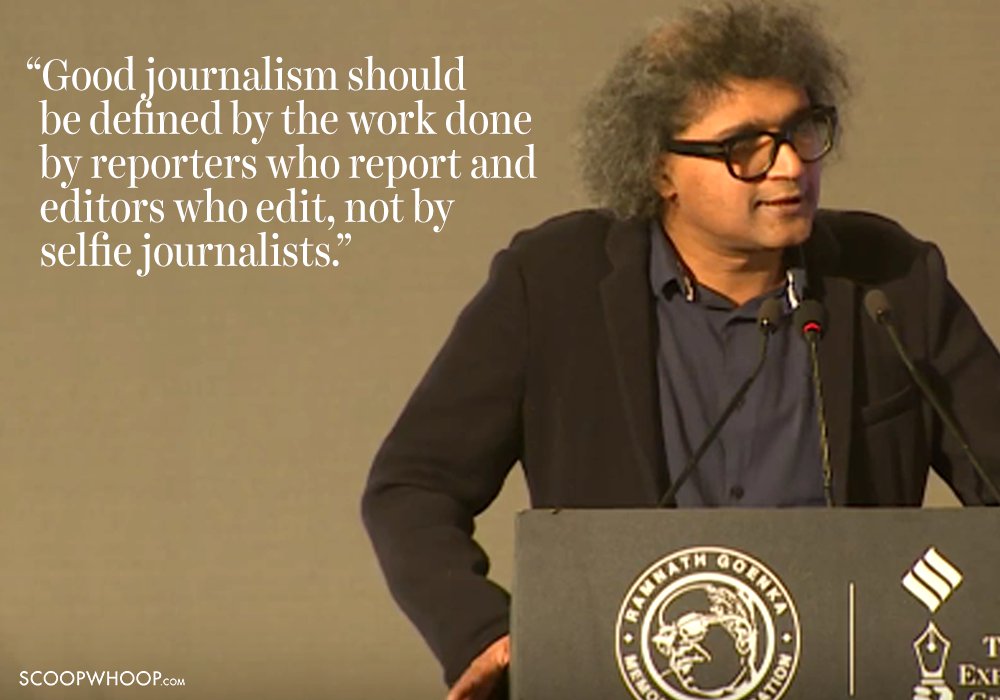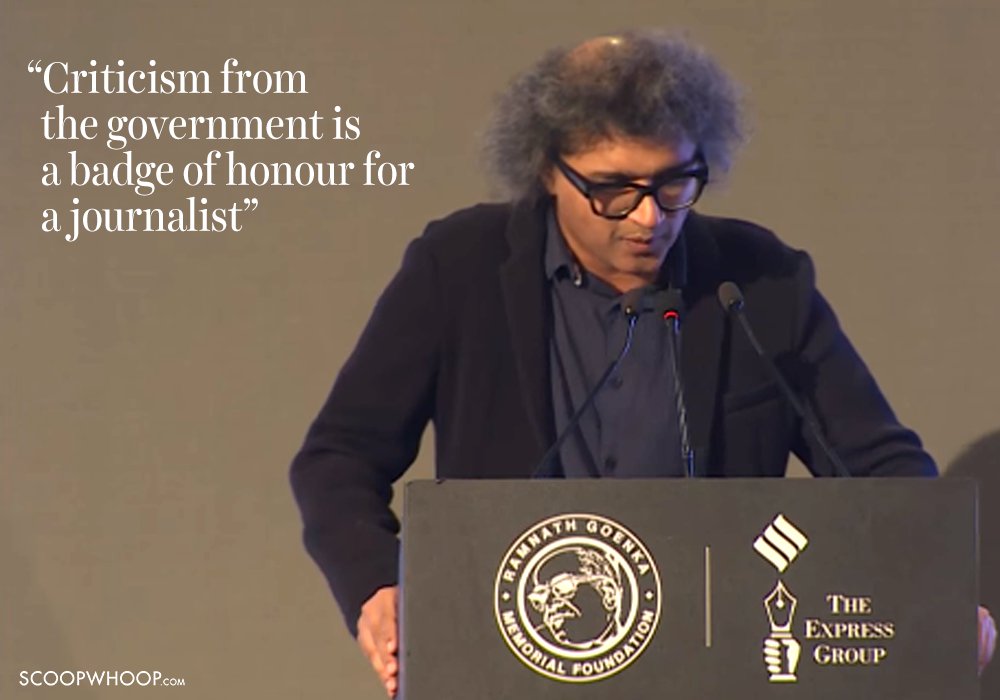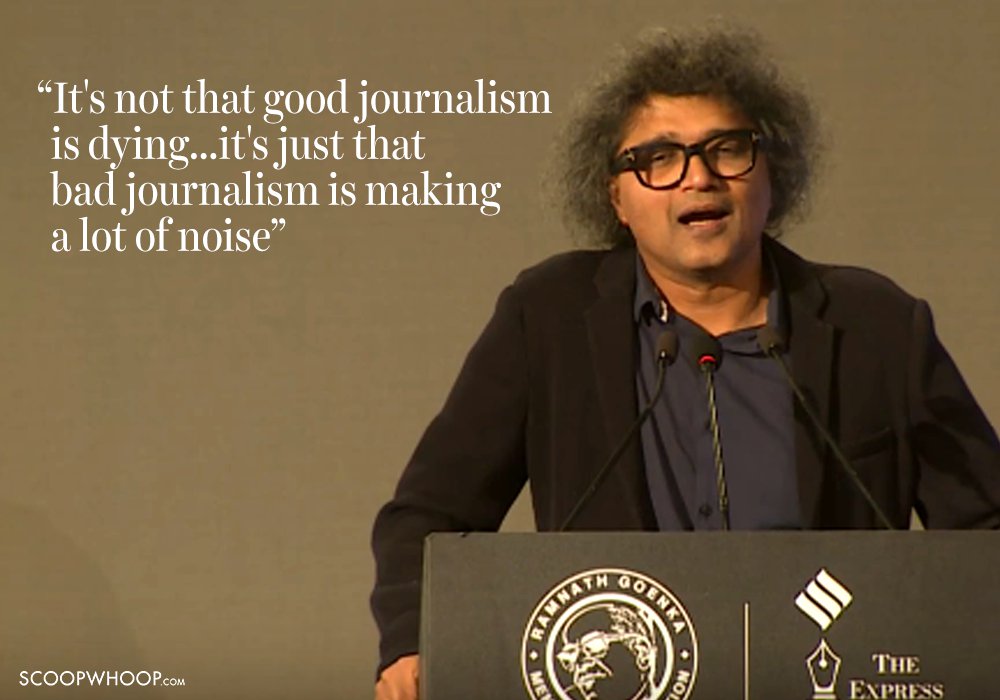 Clearly, PM Modi wasn't taking copious notes.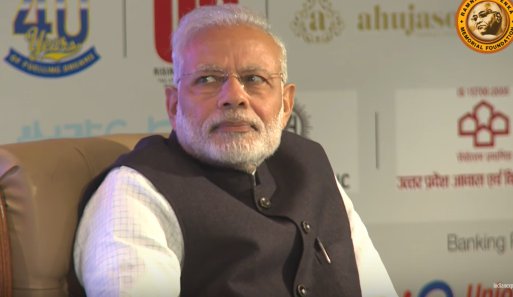 Here's a video of the full speech