Over the past few weeks, the BJP's propaganda machine has been working overtime to lionise Prime Minister Modi as the 'saviour' who has restored India's national pride by sanctioning surgical strikes post-Uri. The bitter reality is that the BJP is shamelessly (mis)using the armed forces as cannon fodder for their perverse political agenda.
First, consider how the Modi sarkar conducted itself in the One Rank, One Pension (OROP) matter. After bitterly resisting OROP from May 2014 to almost the end of 2015 (partly because it was the UPA government that originally conceived, and started the process to implement it), the NDA grudgingly granted it after repeated protests by ex-servicemen.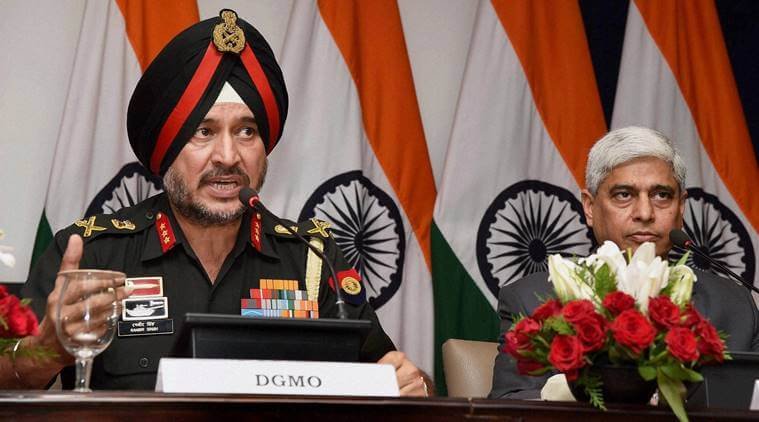 Even then, the final shape of OROP that was finally approved was so far removed from what was originally envisaged that nearly all sections of the armed forces are dissatisfied about it. To add injury to insult, on the August 14, 2015, the Modi government ordered the Delhi Police, the New Delhi Municipal Council and the paramilitary to disperse ex-servicemen who were pleading for OROP at Jantar Mantar with batons. 
Never before has any government stooped so low as to unleash security personnel onto the very people who safeguard India's security.
NDA's unwarranted attack on India's soldiers is not an isolated incident. When coast guard personnel wrote to PM Modi requesting that sailors be considered for better pay and parity with Navy personnel, NDA reciprocated by detaining Uttam Navik Maneesh G. (the letter's author) for a month and withholding his salary for three months, says this Catch News report.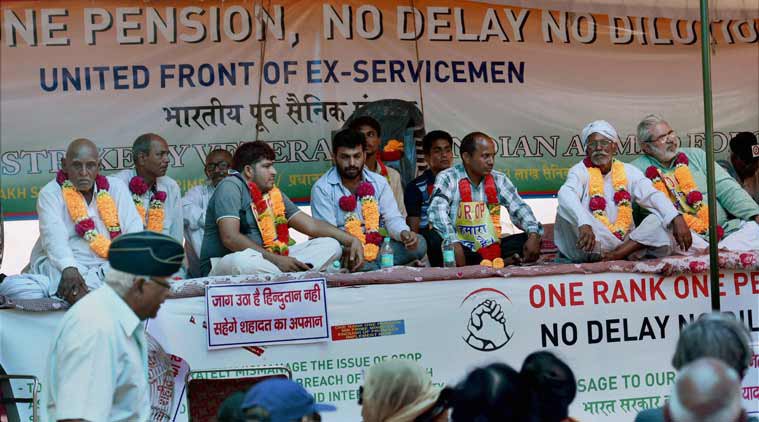 Ignoring Maneesh's hearing impairment (that was incidentally a result of an on-duty mishap), he was denied medical attention and was in a jail that shared a wall with a firing range. Consequently, Maneesh has suffered permanent hearing loss in his left ear.
When 49 other sailors wrote to express solidarity with Maneesh, the NDA further detained three other sailors and slapped the rest with harsh salary cuts. Even if one overlooks the fact that the sailors are being penalised for rightfully requesting (not demanding) their dues, is this how a government should conduct itself with those who protect India's maritime borders?
And it does not stop here. A day after the surgical strikes, the NDA conducted a surgical strike of its own, as per a Business Standard report. It ruthlessly slashed the pensions of soldiers disabled in both operational and non-operational situations. In stark contrast to the earlier "percentage system" that the UPA government had institutionalised, NDA's myopic policy simply does not compensate soldiers for the numerous risks they take in the service of the nation.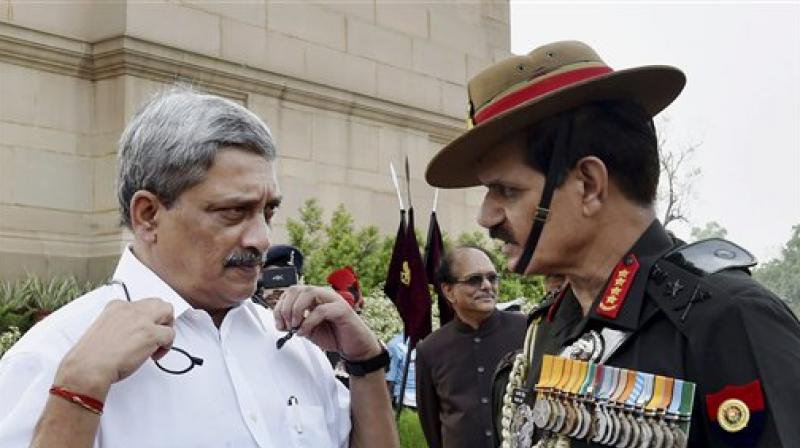 Thanks to the NDA's apathy, while civilian personnel from all India services can draw 30 per cent of their salary as 'hardship allowance' when posted anywhere outside what they regard as a comfort zone, a soldier is grudgingly granted a pittance for risking his life in a harsh environment.
For example, an IAS official posted in Guwahati can draw Rs.70,000/- per month as 'hardship allowance', while a military officer posted in Siachen (which is widely recognized as one of the most hostile battlegrounds in the world) is entitled to only Rs. 31, 500/- per month. From what angle does the NDA consider this just?
PM Modi recently urged Indians to pay tribute to, and boost the morale's of India's soldiers by writing to them on Diwali. In stark contrast to the #SandeshForSoldiers exercise, Defence Minister Manohar Parrikar has decided to give them a different sandesh altogether.
Days before PM Modi's seemingly heartwarming gesture, the NDA cynically approved the downgrading the ranks of military officers, in comparison to their civilian counterparts, reports Hindustan Times.

This not only invalidated protocols established by a GoM headed by the then Finance Minister Pranab Mukherjee, but also goes against various court rulings. Because of the massive outcry from the armed forces, the NDA was inevitably forced to backtrack on this particular "stab-in-the-back policy". 
However, in attempting this, it seemed as if it was deliberately trying to undermine the prestige of military officers. For a government that seeks to cash in on the glory of the armed forces (and secure their support as well), this was a clear self-goal.
Contrary to their public display of 'admiration' (PDA), the Modi sarkar has treated India's soldiers as merely a means to an end.The Modi sarkar has been utterly disrespectful towards India's armed forces. But then what else can one expect from a Prime Minister who feels that "traders take more risk than soldiers"?
(The writer is a Senior Analyst with the Indian National Congress) 
(Feature image source: PTI)