Needless to say, the Yadav family of Uttar Pradesh is among the most influential political dynasties in India. Mulayam Singh-led Samajwadi Party today is the largest political family in Uttar Pradesh and the clan has more than a dozen members in UP politics. 
Surely differences cropped up, but all's well in the family now, or so it seems. 
Here's a look at the family tree of SP supremo Mulayam Singh Yadav which reveals just how firmly rooted the clan is in UP politics. 
We start with Mulayam Singh Yadav who was the member of the Yadav family to enter politics. He is the chief of Samajwadi Party and has been the chief minister of Uttar Pradesh thrice. He has been elected an MP six times and has served as the union defense minister in the past.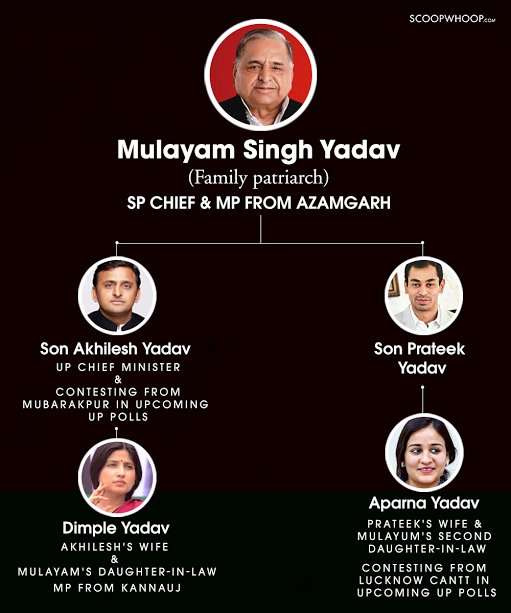 The SP supremo's younger brother Shivpal Yadav is an MLA and a senior minister in the UP government who held important portfolios like PWD, Irrigation and Cooperatives.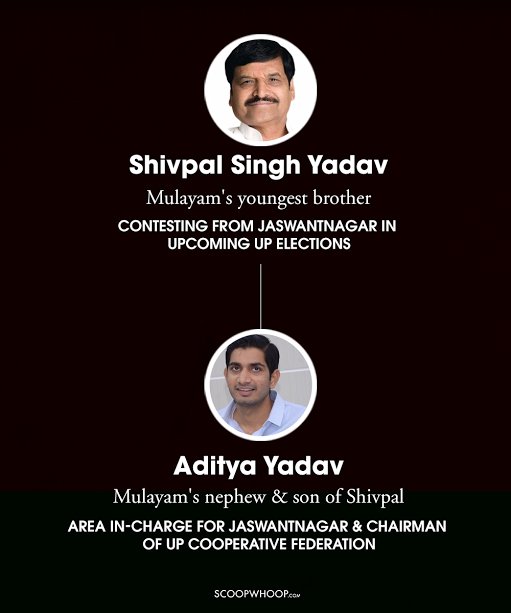 The elder brother of Mulayam, Abhay Ram never entered politics and was a farmer by profession, though his sons and daughter are into active politics now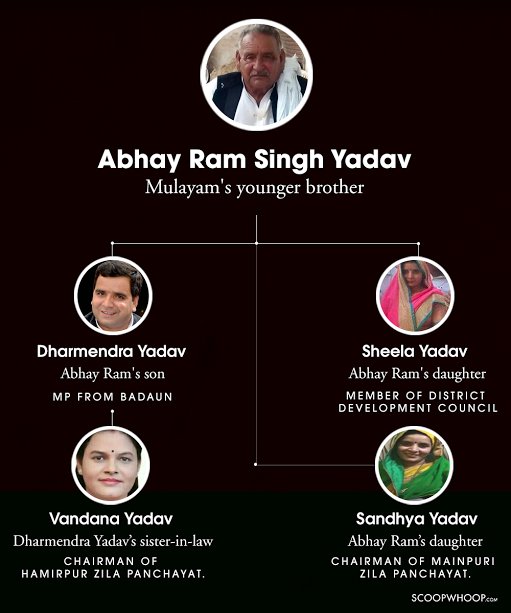 Another brother of Mulayam, Rajpal Yadav, is a former employee of the Central Warehousing Corporation whose wife and son are panchayat-level leaders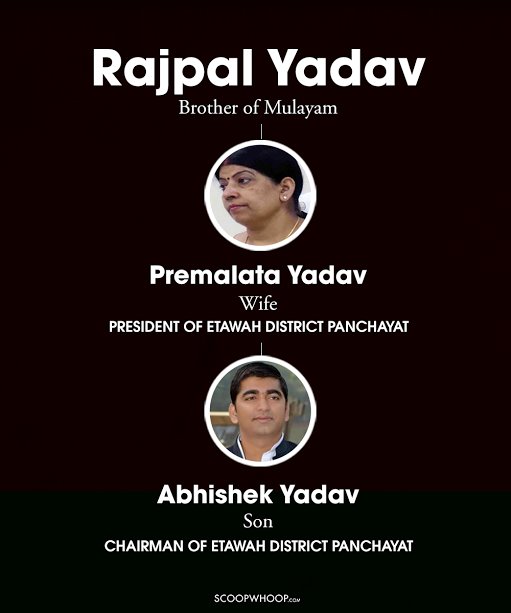 Just like Abhay Ram, Mulayam's brother Ratan Singh didn't step into politics and was an ex-service man who fought the 1965 war. But his grandson Tej Pratap Singh Yadav was interested in politics from an early age and is now an an MP from Mainpuri. He is married to RJD leader Lalu Prasad Yadav's daughter Rajlakshmi.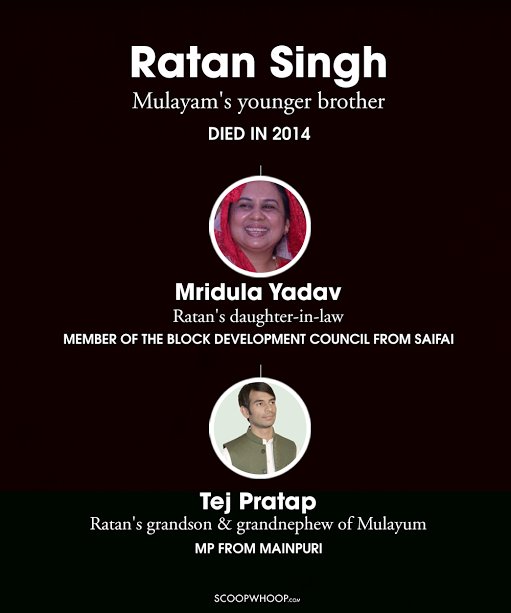 Mulayam's cousin, Ram Gopal has served as a key strategist for the Samajwadi party and is a Rajya Sabha member.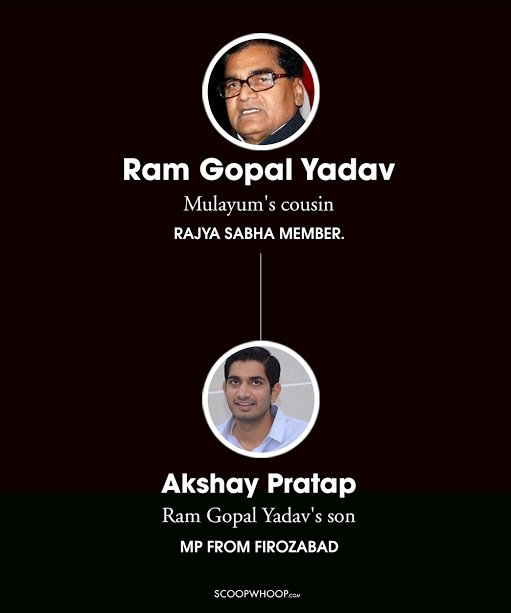 (Designs by Rohit Jakhu)