In a dramatic development in Tamil Nadu, O Panneerselvam dropped a bomb on Tuesday night saying he was forced to resign and propose VK Sasikala's name to the top elected post in the state.
His sudden revolt came after a surprise visit to J. Jayalalithaa's burial site late after which he said Amma's soul has asked him to reveal the truth of what had happened. 
Apparently, the man was guided by greater forces. 
If you are really curious about what really transpired, we bring to you a list of theories floating around :
Well, OPS really wants to be the CM
There's no bigger addiction than power . And when Panneerselvam saw that slipping from his hands, he finally decided to break his silence and decided to use the 'Amma' angle to assert himself. In his press address, he said he was willing to stay Chief Minister if his party wanted. 
And he made sure he regains that position, as he rallied on social media for public support. He reiterated that he has full majority in the State Assembly, and all AIADMK MLAs are with him. He also announced that he will meet Tamil Nadu people, in each and every city to make his point. 
Is there a DMK hand behind this?
After OPS's 'moment of truth', Sasikala alleged that the main opposition DMK was behind his revolt against her and asserted that all the party MLAs are supporting her.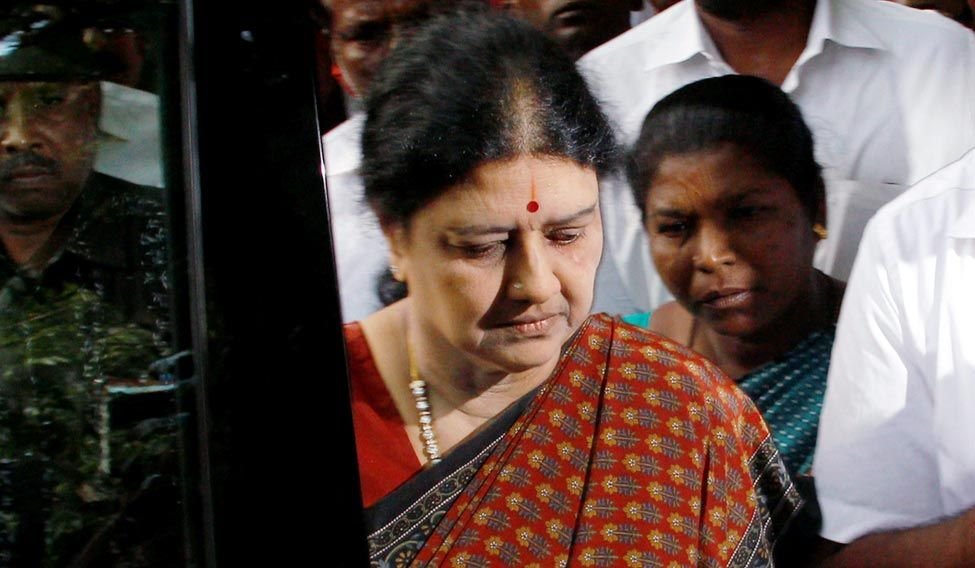 She said "DMK is behind Panneerselvam…the reason is that in the recent Assembly session the Chief Minister and Leader of Opposition were looking at each other and laughing together."
DMK meanwhile has said it has nothing to do with all this drama:
Is BJP telling OPS what to do?
Not just DMK, pro-Sasikala faction of the AIADMK has also alleged Panneerselvam of turning into a puppet in the hands of Prime Minister Narendra Modi.
Sources said that Sasikala is aware that both Modi and party president Amit Shah have extended 'tacit support' to OPS. But OPS has asserted that he is acting alone and "not at the behest of the BJP", but reportedly he is being favoured for the state's top post by the BJP-led Centre over Ms Sasikala.
Even H. Raja, National Secretary of the BJP offered him his support
But Union Minister Venkaiah Naidu has denied anything of that sort. He said, "I don't want to comment on what is happening internally in AIADMK. And Centre and BJP doesn't have any role in it".
A calculated move from Governor Vidyasagar Rao? 
At a time when the state is going through a political turmoil, Governor Vidyasagar Rao's absence from Chennai is questionable. Despite the arrangements for Sasikala's swearing-in on Tuesday, Rao was conspicuously absent from the scene.
Congress's Randeep S Surjewala tweeted:
His decision to make himself unavailable is now seen as a calculated move to give some time to the anti-Sasikala faction in the AIADMK to plan their next move.
The Governor, meanwhile has been consulting legal experts on whether Ms Sasikala can become Chief Minister at a time an important verdict in disproportionate assets case is expected.