Are you among those fed up of all the changes that have been made by the government to the rules governing demonetisation ever since the announcement was made on November 8? 
Are you struggling to keep track of the modifications and new rules that have been announced and cancelled? Are you still standing in queues outside banks or ATM hoping against hope to withdraw your own cash?
Then, mitron, this comic strip will strike the right with you.
Krish Ashok, a popular Chennai-based blogger and comedian, posted a spoof of the popular comic, Calvin and Hobbes, on his Facebook page. Calvin is seen explaining the rule-changes to Susie from his "Mitron, New Rules!" desk. 
Go ahead, read it for yourself.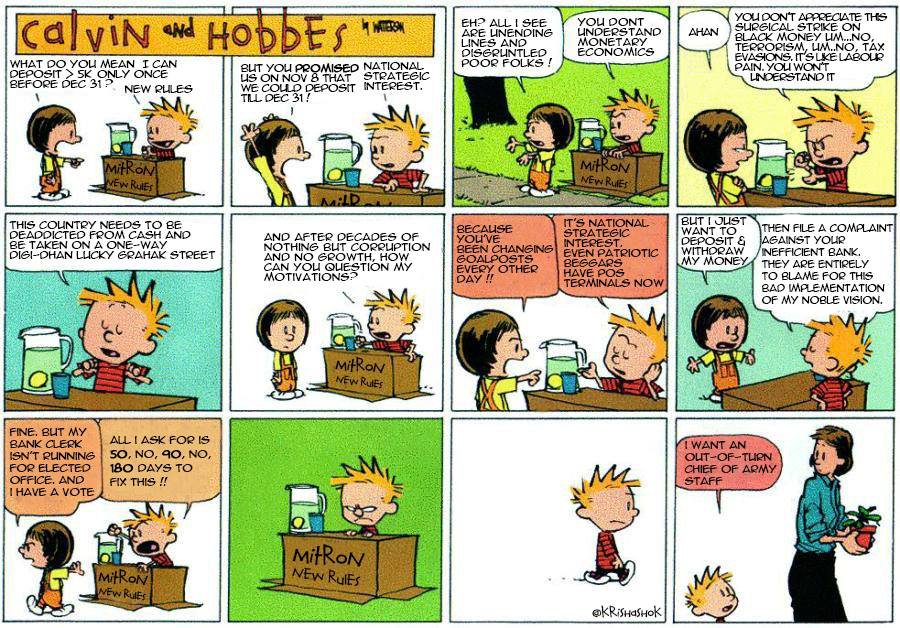 You know what they say. It's funny, 'cause it's true.
Here's the original post from Krish Ashok:
Featured image source: PTI / Flickr – Arnoldb