The current show of bonhomie between Bihar chief minister Nitish Kumar and Prime Minister Narendra Modi may be making headlines right now, but Nitish has, in the past, vociferously criticised Modi and his government's decisions.
We present five such instances when Kumar lashed out at Modi or his government:
1. When Nitish called Modi a 'divisive force'
Kumar's ambitious plans to become the Prime Minister was ruined when NDA's pick for the Prime Minister in the 2014 elections was Narendra Modi. 
"The people of this country will never accept divisive forces. Their aim is to divide and rule this nation. We knew this would happen. About them, we can say vinaash kaale vipreet buddhi (when downfall nears, one takes wrong decisions)," Kumar was quoted by NDTV as saying.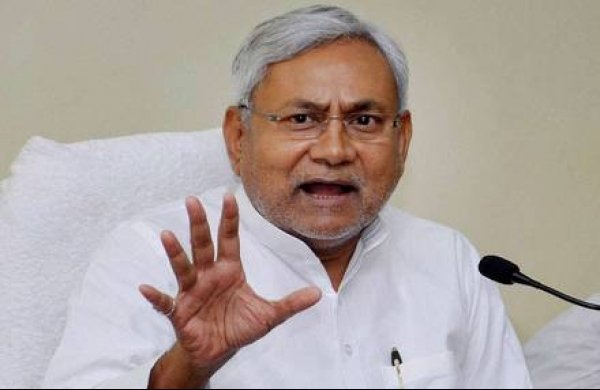 2. When Nitish questioned demonetisation
In spite of initially joining the bandwagon to praise the demonetisation diktat, Kumar did a complete U-turn and asked the Modi government to show who had benefitted from the order.
"The Centre has to tell us what the benefit from demonetisation was. When nowhere in the world cashless or less cash economy has worked, how will it work in a country like India? They say we will double farmers' income in five years. But they won't be here in five years, how will they double the income? The people in power today have a tendency to divert the narrative," Kumar told News18.
3. When Kumar criticised Modi's choice of words for the people of Bihar
Criticising Modi for saying that there was some kind of a problem in Kumar's DNA for frequently changing his political allegiance, the Bihar CM claimed that he was insulting the people of the state with this snide comment.
According to an Indian Express report, Kumar said: 
"Most of us feel that these statements have disrespected the lineage of our people and have denigrated the great legacy of the state. This also gives credence to the feeling that perhaps you and your party hold a prejudice against the people of Bihar."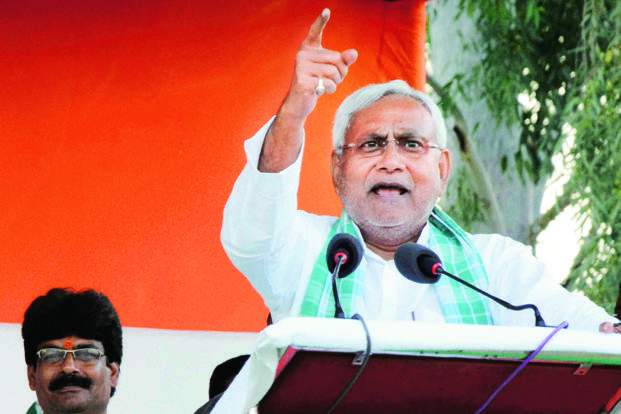 4. When Nitish wanted a 'Sangh-mukt Bharat'
Not too long ago, the Bihar CM was advocating for an India that is free of 'Sanghi' influence and the only way to do that was to join forces against BJP. 
Kumar told PTI:
"Sangh-mukt Bharat banane ke liye sabhi gair BJP parties ko ek hona hoga (to usher in a Sangh-free India all non-BJP parties have to come together). Uniting against BJP and its divisive ideology is the only way to save democracy."
5. When Nitish cried out against 'attack on democracy'
The Bihar CM alleged that the students' group was derecognised primarily because it was critical of the Prime Minister.
"The derecognition of the students' group, many of whom are Dalits, amounted to curbing fundamental rights of a citizen of free speech and expression. It's an attack on democracy and reflected the dictatorial and fascist face of the Central government," Kumar was quoted by The Economic Times.
Feature image source: PTI