When it comes to displaying one's oratory skills, Prime Minister Narendra Modi has never been one to shy away from exhibiting his prowess in this field. Be it his fiery speeches at public events, his radio programme Mann Ki Baat or his responses in Parliament, Modi knows how to capture an audience with his words. 
But in the second year of his premiership, the PM seems to have mellowed down on occasion and mostly focused on the country's growth and 'politically correct' statements in his speeches, while steering away from controversial subjects. 
Here are some of Modi's most famous quotes during his second year.
Modi's response a week after the Dadri lynching was to focus on communal harmony.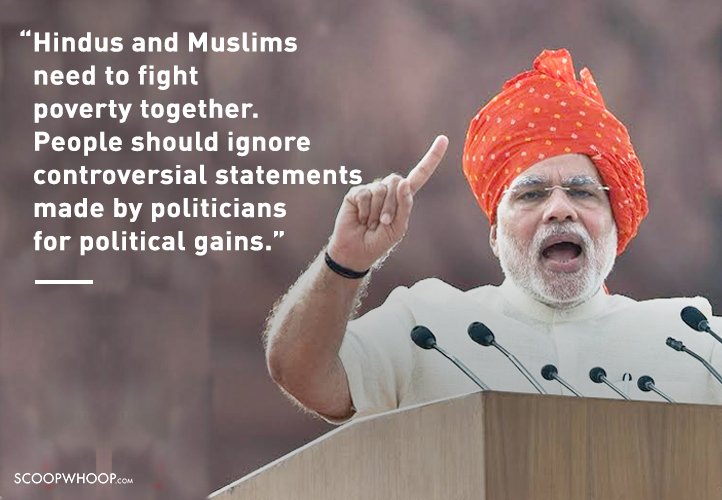 He praised the benefits of social media at Facebook's headquarters.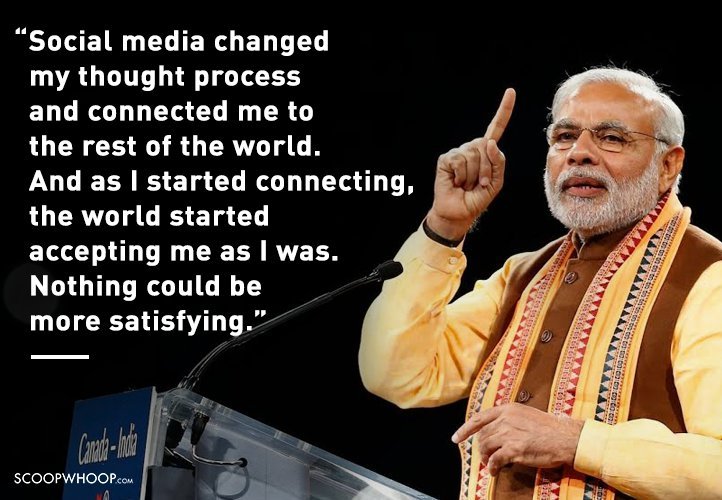 He was ultra-polite while taking a jab at the Opposition, by quoting Urdu poet Nida Fazli.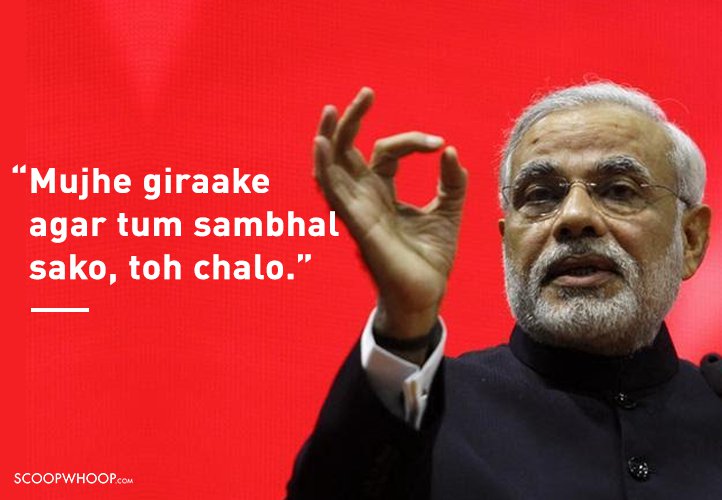 And he knew who to blame—the Opposition again—for the logjam in Parliament.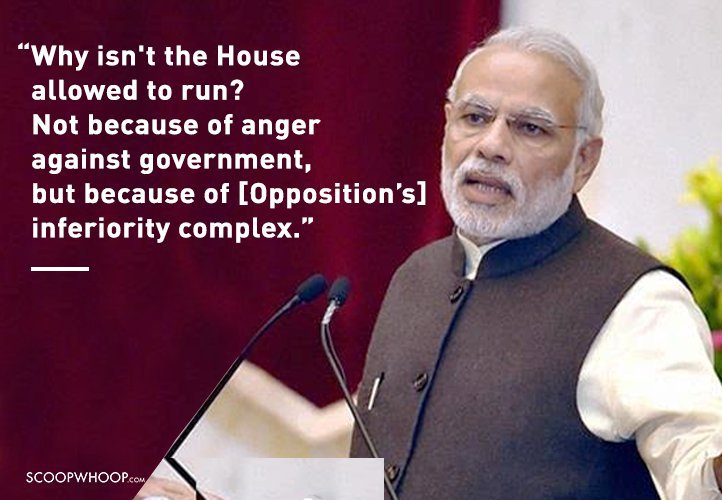 Modi was emphatic about garnering everyone's support for the 'Make in India' campaign.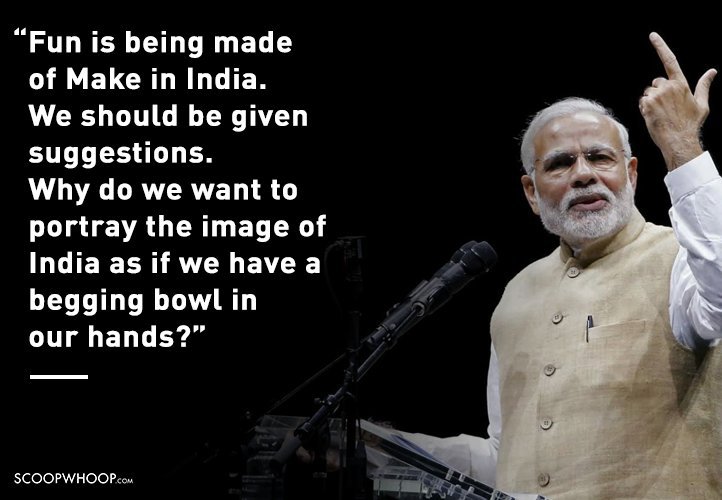 His heartfelt but late reaction on Rohith Vemula's suicide, which invited criticism.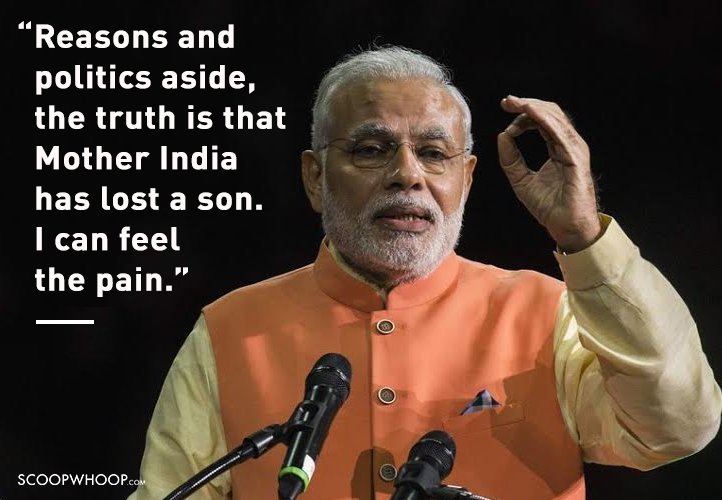 He quoted former Prime Minister Indira Gandhi to take potshots at the Congress.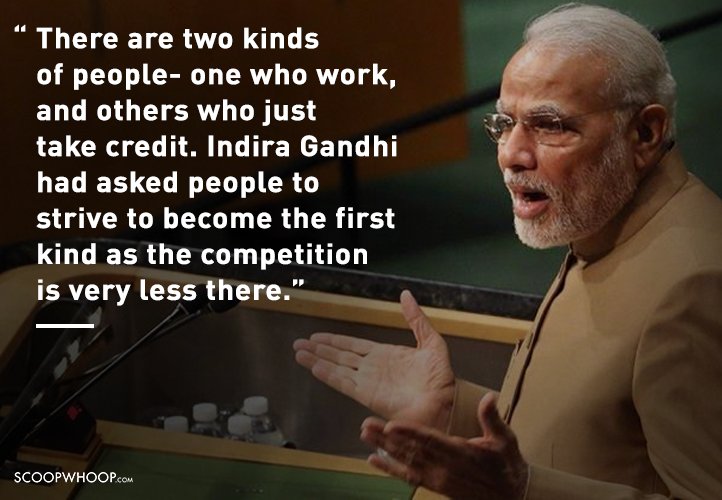 PM Modi's push for the 'Digital India' campaign.
His witty India-UK comparison while addressing the British Parliament.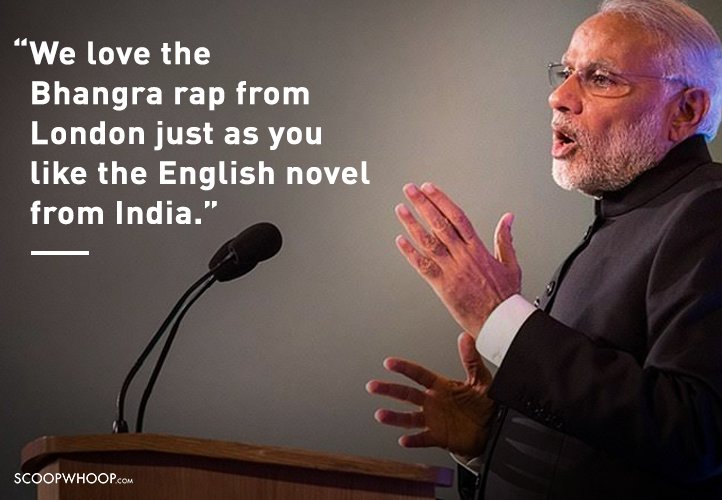 Another powerful jibe at the Congress on how it gets away with anything.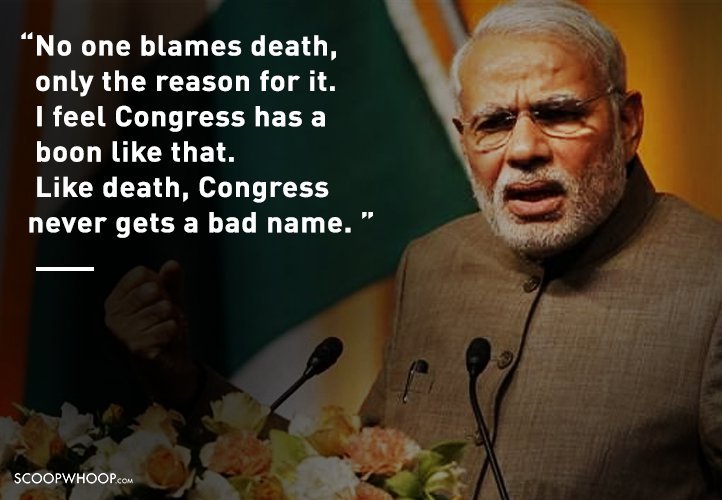 (All images sourced from Agencies)
(Design credits: Priyanka Bharti)