Much has been written about Smriti Irani's days as a struggling actor when she is said to have sold jewellery at Delhi's Janpath market, worked at a McDonald's outlet in Mumbai, and featured in music videos – before finally being spotted by Ekta Kapoor in mid-2000.
The show Kyunki Saas Bhi Kabhi Bahu Thi took her to dizzying heights and made her a household name, but that wasn't her limit. It came after she, much to everyone's surprise, was appointed as the Union HRD minister in the Narendra Modi government in 2014, some 11 years after she joined the party.
Her career as a union minister however has been riddled with a fair share of controversies that reached a crescendo when she was removed from the HRD ministry last July and handed the low-profile union textile ministry.
But just when we least expected it, Irani has bounced back into the limelight. 
Following Venkaiah Naidu's resignation, Smriti Irani has been given additional charges of the high-profile Information & Broadcasting ministry.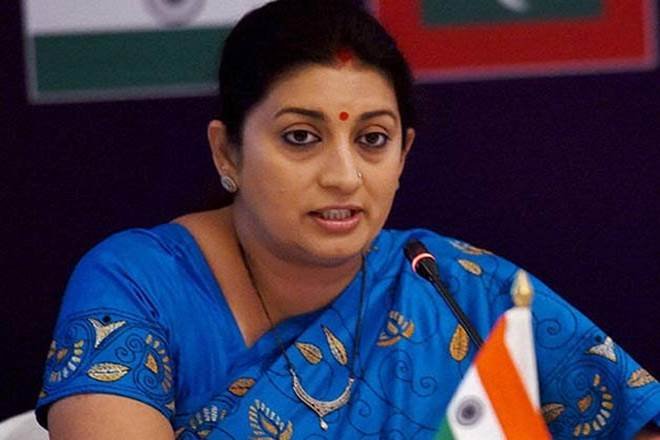 Here's a look at Irani's political career and how she rose through the ranks in BJP:
Smriti Zubin Irani joined the Bharatiya Janata Party in November 2003, riding on the success of her hugely popular TV show Kyunki Saas Bhi Kabhi Bahu Thi. According to reports, it was late BJP leader from Maharashtra, Gopinath Munde, who brought her into the party and was backed by late BJP leader Pramod Mahajan. The party had just pulled off a landslide win in the 16th parliamentary election by winning 282 out of 543 seats.
At that time, she had been married for two years to her childhood friend Zubin Irani – the estranged husband of model co-coordinator Mona Irani – and was a mother of two children.
A year on, she contested the Lok Sabha elections from Delhi's Chandni Chowk. The slogan – 'Ghar ghar ki rani, Tulsi Virani' followed her everywhere. "You will definitely see more of me now," she said back then. But she lost to Congress heavy-weight Kapil Sibal. However, that wasn't the last we had seen of the favourite bahu on TV.
It was the same year, she made the big mistake of her political career, which would take her some time to rectify. In Surat in December 2004, she demanded then Gujarat CM Narendra Modi's resignation over 2002 riots, and told reporters she would launch a 'fast-unto-death' agitation on Atal Bihari Vajpayee's birthday December 25 if Modi didn't step down. But her attempt to take down Modi backfired and she received a humbling rap from then party president L K Advani. This made her back off from challenging the man, who would later go on to call her "Gujarat ki beti". In a scene right out of a soppy Hindi movie, Modi patched up with Irani two months later in February 2005, while the whole nation bore witness to the saga.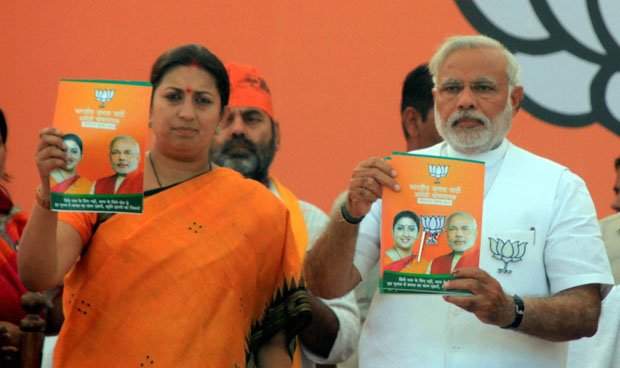 In 2007, she ended a seven-year association with Kyunki…, after which she dabbled in a few production ventures for some years.
In June 2010, she was appointed the national secretary of BJP and the party's Mahila Morcha Head, pipping the likes of Kirron Kher and Saroj Pande. She rose in the party as a star campaigner and an enthusiastic party worker.
In August 2011, she was nominated by BJP to the Rajya Sabha from Gujarat.
In 2013, she was appointed BJP's national vice-president and political in-charge of the party in Goa. In the 2014 general election, the gutsy leader took on Congress Vice President Rahul Gandhi in Uttar Pradesh's Amethi in a high decibel campaign and gave him tough competition even though the campaign ended in defeat.
But her persistence paid off as she soon became the human resource development minister – a crucial, high-pressure portfolio – after Modi came to power in 2014. Although she lost against Rahul Gandhi in Amethi, this was still a win as she became the youngest member of the cabinet at 38.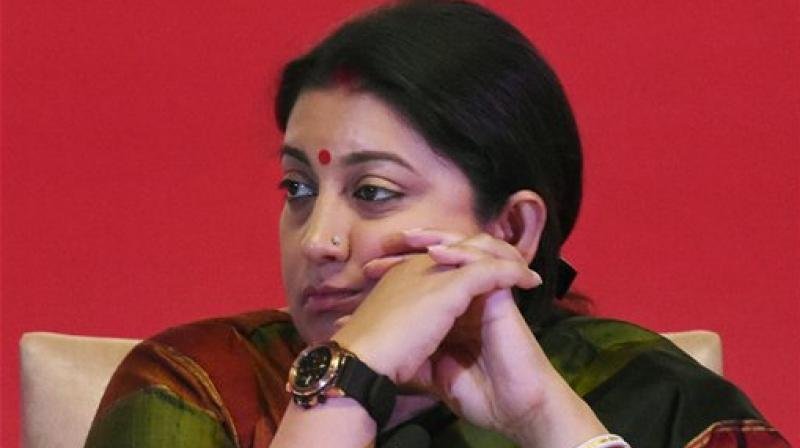 However, her seemingly motormouth persona made her have frequent run-ins with the media and caused quite a few ripples through her own party. Then came the blow as Irani was unceremoniously removed the coveted HRD ministry and handed the low-profile role of textile minister. Most media reports termed this switch as a 'demotion' of sorts. However, a few others speculated that the BJP had big plans for her.
Turns out they weren't too off the mark. The ruling party's decision to give her the additional charge of the important Information and Broadcasting ministry's post on Tuesday has again stumped people and brought Irani back into the limelight.
Feature image source: PTI