Two young girls from Bulandshahr in Uttar Pradesh, who claim to have witnessed their mother's death, have written to the Chief Minister demanding further investigation into the incident. The plea for justice came in the form of a letter, written by the elder girl, and signed in blood. 
The sisters, one of whom is 15-years-old and the other 11-years-old, have complained to the Chief Minister and have alleged their mother was set on fire by their father and his relatives. They have claimed that she was murdered for not giving birth to a boy. 
The girl has also alleged that the police did not arrest any other accused named in the FIR, except for their father Manoj Bansal. The girl has claimed that the police allegedly watered down the charges in the FIR.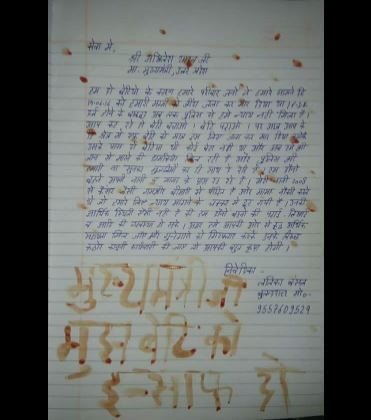 According to a Times of India report, the elder daughter alleged that she had tried calling both the police and ambulance when her mother was set on fire, but no help arrived. 
She said that her uncle was the only one who responded and took her mother to the hospital. However, her mother had sustained 95 percent burns and later succumbed to her injuries.
The girls are now living with their maternal grandparents.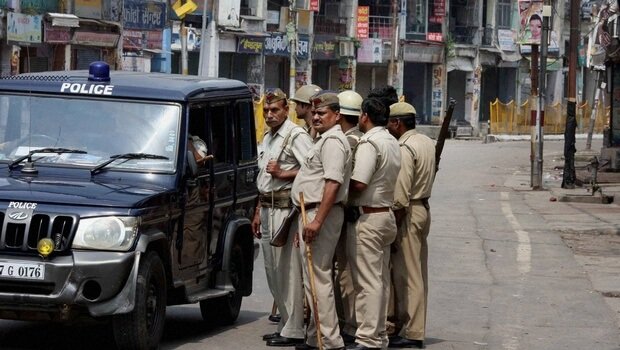 "You talk about Beti Bachao, Beti Padhao (Save the girl child, Educate the girl child) but a daughter was burnt alive in your area just because she had two daughters. And now we are getting life threats and the police is not helping us but the accused," the letter reads, as per a Hindustan Times report.
The letter, which was written in blood, went viral on social media. The Chief Minister has not responded. 
The police has said that they will investigate the matter further. They have arrested the girls' father on the charge of abetting their mother's suicide instead of murder. 
The police has said they will provide security to the sisters and their request for financial assistance was being recommended to the authorities concerned.
(With inputs from PTI)