An American university student held prisoner in North Korea for 17 months died at a Cincinnati hospital on Monday, just days after he was released from captivity in a coma, his family said.
Otto Warmbier, 22, who was arrested in North Korea while visiting as a tourist, had been described by doctors caring for him last week as having extensive brain damage that left him in a state of "unresponsive wakefulness."
His family has said that Warmbier lapsed into a coma in March 2016, shortly after he was sentenced to 15 years of hard labor in North Korea.
Physicians at the University of Cincinnati Medical Center, where he died, said last Thursday that Warmbier showed no sign of understanding language or awareness of his surroundings, and had made no "purposeful movements or behaviors," though he was breathing on his own.
There was no immediate word from Warmbier's family on the cause of his death.
The circumstances of his detention in North Korea and what medical treatment he may have received there remained a mystery, but relatives have said his condition suggested that he had been physically abused by his captors.
North Korea released Warmbier last week and said he was being freed "on humanitarian grounds." 
The North Korean mission to the United Nations was not available for comment on Monday.
U.S. President Donald Trump issued a statement offering condolences to the Warmbier family and denouncing "the brutality of the North Korean regime as we mourn its latest victim."
The president drew criticism in May when he said he would be "honored" to meet North Korean leader Kim Jong Un.
"If it would be appropriate for me to meet with him, I would absolutely, I would be honored to do it," Trump said in an interview. "If it's under the, again, under the right circumstances. But I would do that."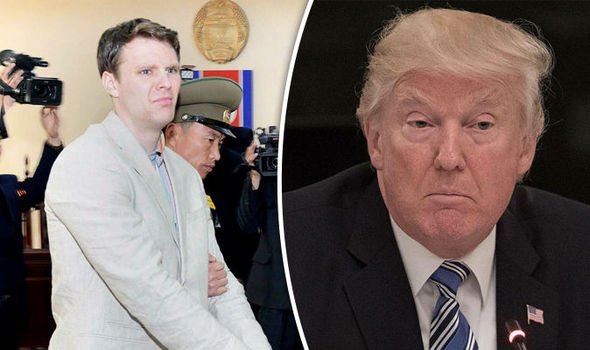 The student's father, Fred Warmbier, said last week that his son had been "brutalized and terrorized" by the Pyongyang government and that the family disbelieved North Korea's story that his son had fallen into a coma after contracting botulism and being given a sleeping pill.
Doctors who examined Otto Warmbier after his release said there was no sign of botulism in his system.
Warmbier was freed after the U.S. State Department's special envoy on North Korea, Joseph Yun, traveled to Pyongyang and demanded the student's release on humanitarian grounds, capping a flurry of secret diplomatic contacts, a U.S. official said last week.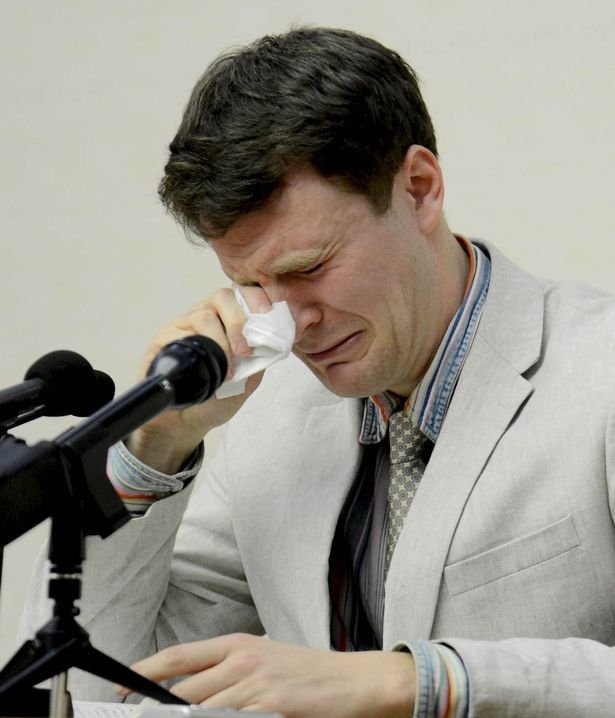 Tensions between the United States and North Korea have been heightened by dozens of North Korean missile launches and two nuclear bomb tests since the beginning of last year in defiance of U.N. Security Council resolutions. Pyongyang has also vowed to develop a nuclear-tipped intercontinental ballistic missile capable of hitting the U.S. mainland.
"It really is a tragedy. I hope that North Korea and the United States can properly handle the issue," Chinese Foreign Ministry spokesman Geng Shuang told a regular press briefing.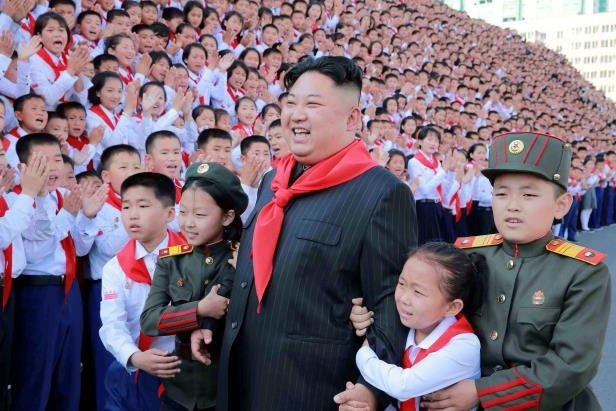 Asked if the death would have an impact on high-level U.S.-China talks on Wednesday likely to focus on North Korea, Geng said China "remains committed to resolving the Korean Peninsula issue through dialogue and consultation".
Secretary of State Rex Tillerson said the United States holds North Korea accountable for Warmbier's "unjust imprisonment" and demanded the release of three other U.S. citizens still held by Pyongyang – Korean-Americans Tony Kim, Kim Dong Chul and Kim Hak Song.
Offering condolence to the Warmbiers, South Korean President Moon Jae-in urged Pyongyang to swiftly return the foreign detainees including six South Koreans.
A spokesman for the family of one South Korean detainee sentenced to hard labor for life for spying in 2013 said the Warmbier's death was "shocking and upsetting".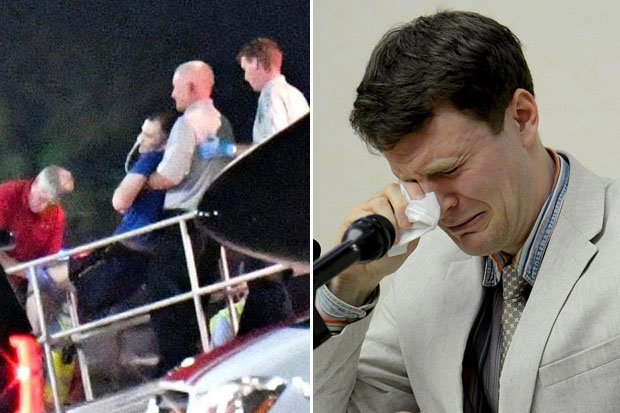 "I thought American citizens might be treated better than South Koreans but looking at Otto's case it is shocking. It also concerns us even more regarding the missionary Kim's situation," Joo Dong-sik, spokesman for the family of South Korean missionary Kim Jung-wook who remains in custody.
"I cannot understand what the Warmbier family is feeling right now. But I mourn with them, and I pray for them," Bae said in a statement.
Young Pioneer Tours, the group with which Warmbier traveled to North Korea, will no longer be organizing tours for U.S. citizens to the isolated country, Troy Collings, a company director, said in a statement.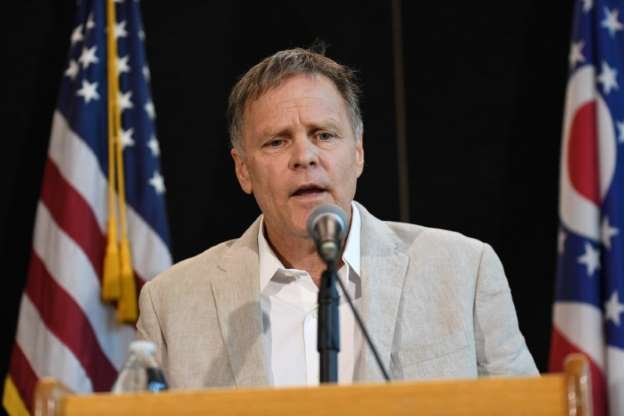 Two of the other largest agencies to take Western tourists to North Korea also said they were reconsidering taking U.S. tourists.
Uri Tours, which is based in New Jersey, said on its website it was "reviewing its position on DPRK travel for American citizens". DPRK is short for the Democratic People's Republic of Korea, North Korea's official title. Beijing-based Koryo Tours said it was also reviewing whether or not to take U.S. citizens on tours to North Korea.
"This young man did not deserve the disproportionate sentence given to him, What followed was a disgrace, which we categorically condemn – from the paucity of information provided during his detention, and the worrying lack of consular visits, to the distressing and terrifying condition in which he was returned to his family." the company said in a statement.