Leaders of the Bharatiya Janata Party are known for their deep admiration towards Prime Minister Narendra Modi. So, it's no surprise that Union Minister for Urban Development and Parliamentary Affairs, Venkaiah Naidu praised the PM as 'god's gift for India' and the 'messiah of the poor'.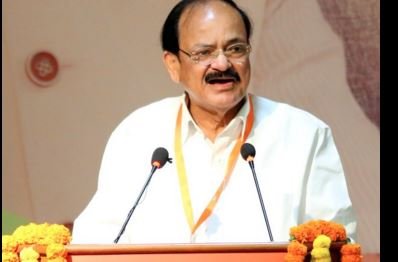 Addressing a two-day national executive meet of the BJP, Naidu said, "India is recognised and respected as the most favoured destination for investment. Modi is god's gift for India. He is the messiah of the poor. He inherited challenges in each and every sector. He is steering clear of them."
However, Home Minister Rajnath Singh said that the 'god's gift for India' praise was not a part of the political resolution and he "didn't hear him saying it". A statement from Naidu's office had attributed the remark to him, as well as his calling the Prime Minister a 'messiah of the poor'.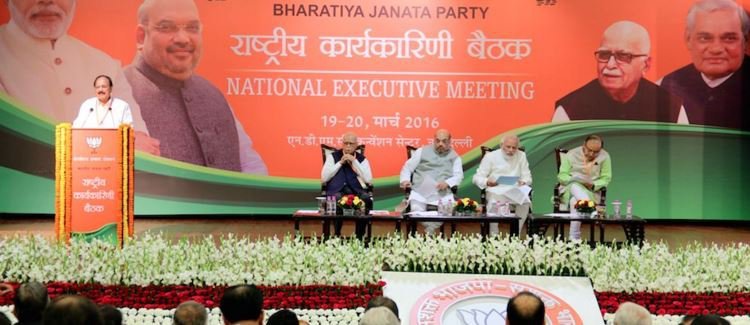 But the Twitterati was in no mood to accept any explanations. And these were the reactions:
Dear Venkaiah Naidu, we all know that your Rajya Sabha re-nomination is quite uncertain.

— Sarthak Kashyap (@sarthakkashyap4) March 21, 2016
Modi God's gift to India- with this Venkaiah Naidu defeats even Indira-is-India fame DK Baruah, becomes icon of ChamchaGiri! #ChamchaNaidu

— Samar (@Samar_Anarya) March 21, 2016
March end. Appraisal time. Looking for ways to keep the boss happy?

— Nishant Kadian (@nishkadi) March 21, 2016
Venkaiah Naidu : PM modi God's gift.

Paresh Rawal: PM Modi is Shri Ram
Anupam Padmabhushan Kher disagrees with Venkaiah Naidu, kher believes modi is not a gift from God, in fact for him modiji is the 'God'.

— Lambodar Mishra (@lamboomishra) March 21, 2016
Dear God, most of the Indians r Anti Nationals. V don't deserve precious gifts. Please take it back or give it PAK

Venkaiah naidu— Mohammad salman (@writesalman) March 21, 2016
(Feature image source: PTI)