Today as the Congress party remembers former Prime Minister Rajiv Gandhi on his birth anniversary, the West Bengal unit of the party decided to mark his death anniversary by tweeting a quote he was infamous for. 
Heres' what the party unit tweeted: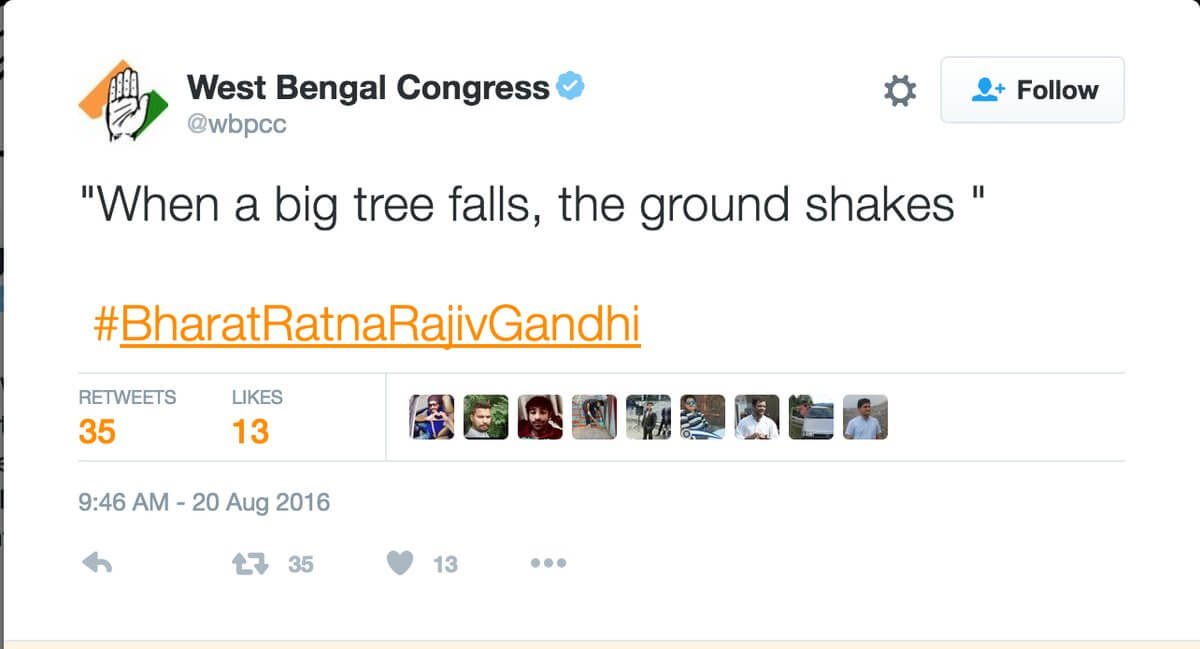 The statement by Rajiv Gandhi, while being one of his most iconic ones is also one of his most infamous ones. It's said to have been how the Prime Minister justified the anti-Sikh riots of 1984 after Indira Gandhi's assassination in which nearly 3,000 people were killed. 
This is what he had said at a rally at the time: 
Some like Congress leader Mani Shankar Aiyar have justified the statement came well after the violence in Delhi had ended to mark Indira Gandhi's birth anniversary. Shankar justified the statement saying that the former Prime Minister said it after warning people not to indulge in violence and it was just a passing sentence. 
However, it remains the most memorable line about the 1984 riots by the then Prime Minister and Twitterati couldn't stop laughing about the Twitter faux pas, which was quickly deleted: