Indian police and intelligence today arrested Mahmood Akhtar, a staff under Pakistan's High Commission in India, with classified defence documents. During interrogation, the HC staff invoked 'Diplomatic Immunity' and the police had no option but to let the man go. Many in the Indian media have already started questioning a low-level government staffer's eligibility for diplomatic immunity. 
What Is Diplomatic Immunity? 
Diplomatic Immunity is a type of legal immunity provided to diplomats of any particular country. It allows for diplomats to have safe passage and stay in foreign nations, and provides blanket protection to diplomats from lawsuits and legal prosecution in a foreign (host) nation. 
The only action available to the foreign nation against a diplomat protected by Diplomatic Immunity is to expel the diplomat from the country. 
Diplomatic immunity was codified as part of International Law by the Vienna Convention on Diplomatic Relations, 1961. According to Article 21 of the Convention:
"The person of a diplomatic agent shall be inviolable. He shall not be liable to any form of arrest or detention,"
The convention specifies different levels of immunity to diplomats posted in various levels of the embassy, consular or international organisations such as the UN. The purpose of the immunity was so that foreign diplomats can maintain their dignity and safety in the host nation, without any threat of attack or intimidation to their person. 
Does It Apply To Mahmood Akhtar? 
Even though Akhtar was a government staffer, according to Article 1 of the Vienna Convention, any member of a diplomatic commision is eligible to be protected by  Diplomatic Immunity. In strictly a technical sense (According to the Vienna Convention), the Indian government had no choice but to release Akhtar. 
Legal definitions and interpretation might, however, vary from case to case, depending upon the bilateral agreements between nations. 
Has Diplomatic Immunity Been Used In India Before? 
Yes, in fact… several times. Here is a list of all the people who got away due to diplomatic immunity.
Majed Hassan Ashoor, Saudi Arabia, 2015
Among the most recent instances is the case involving Saudi Embassy's First Secretary, Majed Hassan Ashoor, who had been accused of enslaving and raping two Nepalese women in his Gurgaon apartment in Delhi. The Saudi government claimed that the Indian government was in infringement of international law by sending security forces into the diplomat's residence (the two Nepalese women were 'rescued' from Ashoor's Gurgaon house'). According to the Vienna Convention, a diplomats residence is as protected as the Embassy, and is out of bounds of the host nation's laws and agents of law.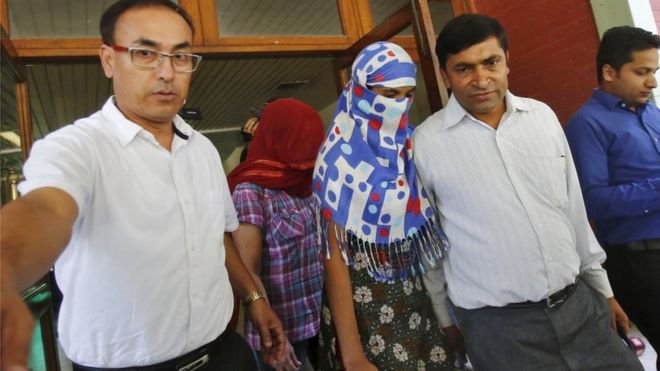 Mansoor Ali, Senegal, 2003 
In 2003, Mansoor Ali, the 24-year-old son of Senegal's ambassador to India, was accused of murdering his driver, Dilawar after an alleged fight over car keys in a five star hotel in Delhi. Ali's father sought diplomatic immunity, and denied the charges, claiming that the driver had been inebriated and his death had been an accident, before flying his son out of India. Point to be noted here is that the immunity, which, according to the Vienna Convention, flows down to the family members of a diplomat applies automatically only to underage children. A special clearance from the host government has to otherwise be sought. 
Jalil Abbas Jilani, Pakistan, 2003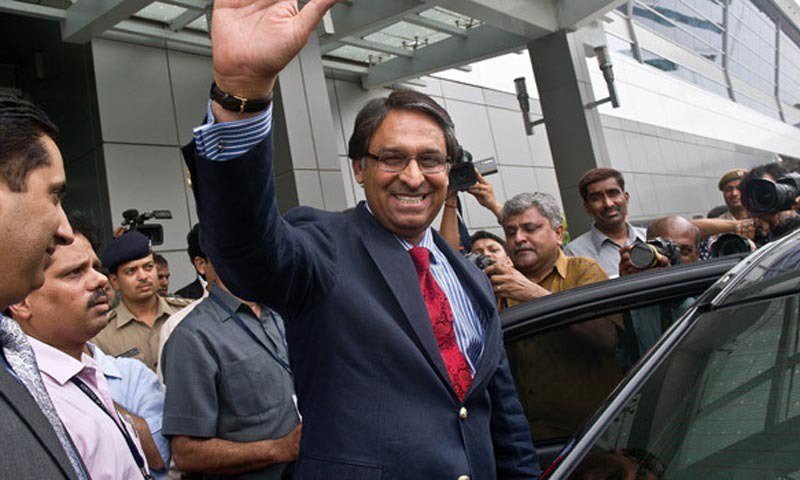 Jalil Abbas Jilani was the Pakistani envoy and Chargé d'Affaires of the Pak High Commission to India in 2003, before he was expelled by the Indian government on allegations of running a spy den in the supposedly overstaffed Pak high commission in Delhi. According to surveillance reports, Jillani, along with other officials, had been involved in active espionage and had even paid money to All-Party Hurriyat Conference for increasing militancy in J&K. Pak denied the allegations and responded by expelling India's envoy to Pakistan from the country. 
Brigadier Zaheer Abbasi, Pakistan, 1988 
Zaheer Abbasi was Pakistan's army attachee in India in 1988. He was caught on tape exchanging Rs. 25,000 for sensitive documents from an Indian contact in Delhi. Diplomatic immunity for him was announced within 24 hours. 
But has India ever used Diplomatic Immunity to save its diplomats? Turns out, it has. Several times: 
Devyani Khobragade, 2013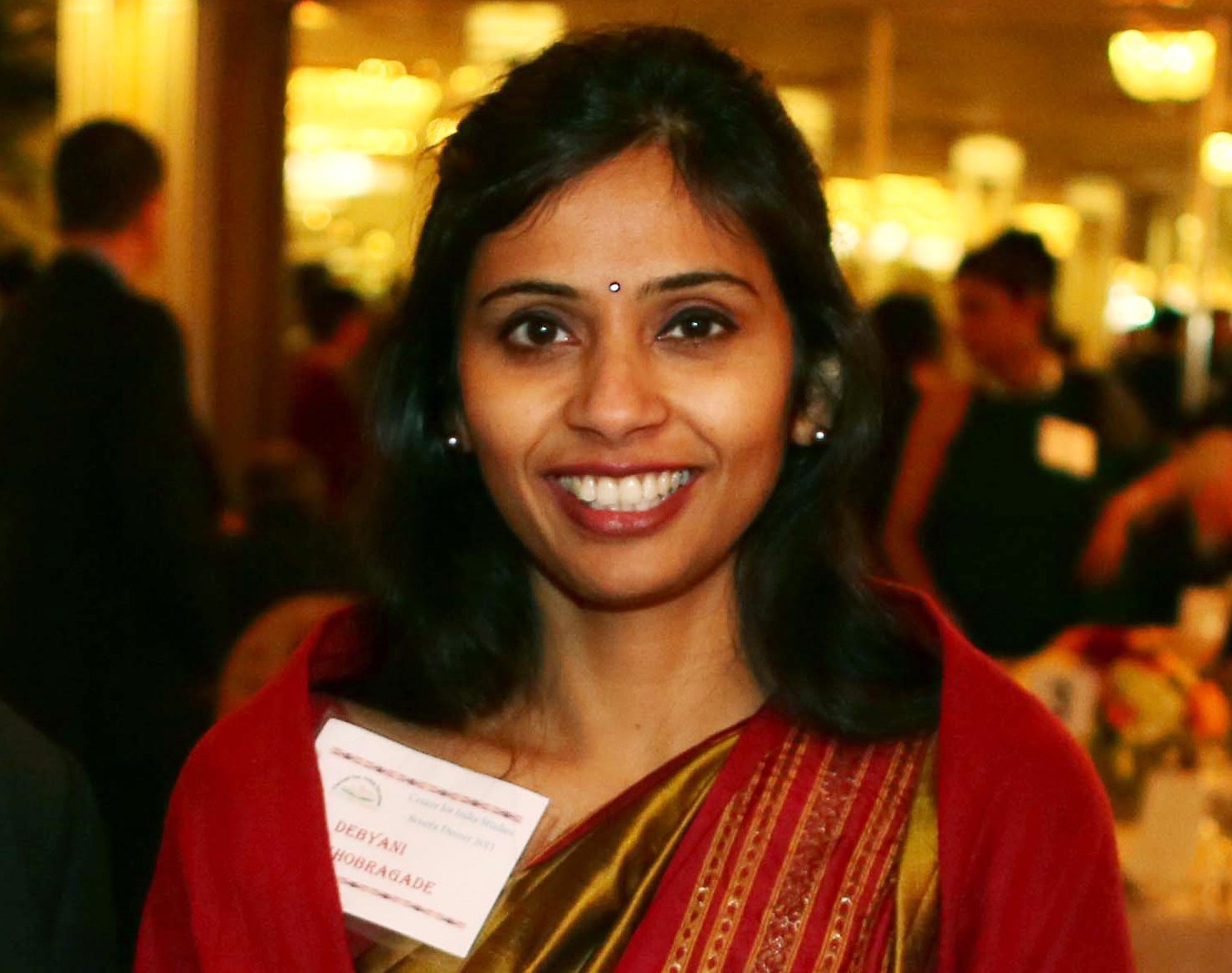 Devyani Khobragade, who was a deputy consul general at the Indian consulate in New York, US, was accused of human right abuses after it was discovered that she was paying her Indian maid servant in US according to Indian standards. She was arrested and strip searched on grounds of visa fraud for not paying minimum wage to her domestic help, which is against US tenets.The Indian government reacted by transferring her to UN's, Permanent Mission of India, thus making her eligible for diplomatic immunity. 
Ravi Thapar, 2015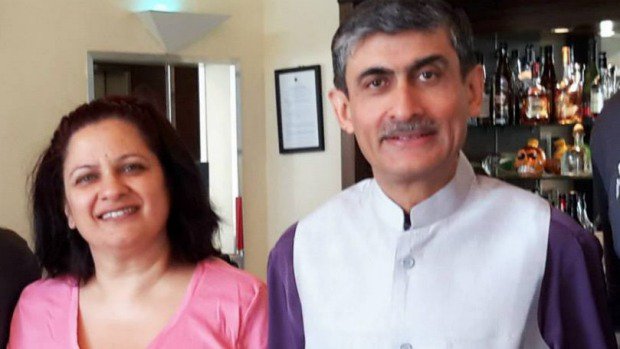 Thapar was the Indian High Commissioner to New Zealand in 2015. Thapar's wife, Sharmila Thapar, had been accused of assaulting their chef. But before the issue could snowball into a diplomatic nightmare, Indian government recalled the High Commissioner, along with the staffer (chef) back to India on grounds of diplomatic immunity. 
In fact, between 2014-2015, 27 Indian diplomats were involved in some form of allegation or scandal in foreign nations. Ill treatment of domestic help seems to be a common offence. Prabhu Dayal, who was the Indian consul general in New York in 2011, when he was accused of ill treatment by his domestic help, later told the media that it was easy for Indian diplomats to fall prey to scheming domestic help, who are quick to lodge complaints in pursuit of their 'American Dream'. 
In Conclusion
Diplomatic Immunity can be a double edged sword. On the one hand, it protects the life and dignity of a diplomat in a host nation, especially in times of conflict. But over the years, the many international abuses of the clause by powerful diplomats and their kin has led to substantial criticism of the Vienna Convention. Many critics and legal experts want a reworking of the treaty's clauses to make the legal tool more useful of its purpose instead of being just an escape tool in the hands of powerful criminals.