The Lok Sabha was adjourned for the day on Tuesday without undertaking any serious business as Congress members staged a noisy protest over the attack on Rahul Gandhi in Gujarat last week as the government questioned his foreign visits without any security cover.
The Congress members stormed the Well of the House as soon as it met for the day, with their leader Mallikarjun Kharge saying that their vice president could have been killed when his convoy was hit by stones.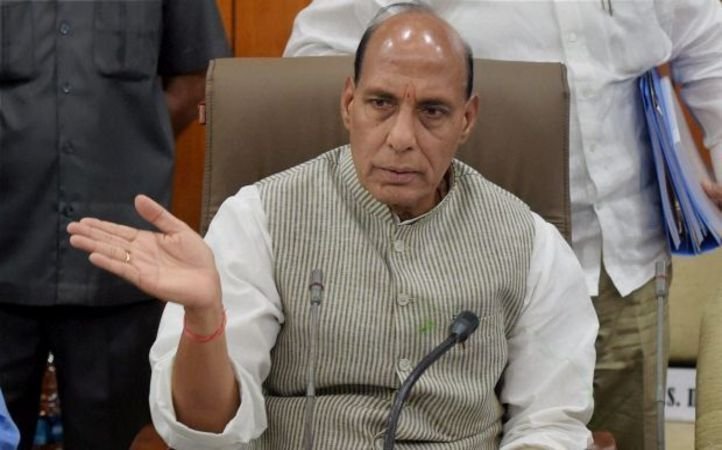 The government went on an aggressive mode with Home Minister Rajnath Singh, who made an appearance in Parliament following a long spell of recuperation after he fractured his leg, attacking Gandhi for not adhering to SPG security norms.
The nation as well as the House "want to know what he wants to hide by not taking SPG protection along when he left India on six occasions for over 72 days," Singh said.
His sharp attack highlighting Gandhi's trips abroad, an issue which has often been used by the BJP to attack the Congress leader, intensified protests from the placard- carrying Congress members, forcing Speaker Sumitra Mahajan to first adjourn the House till noon.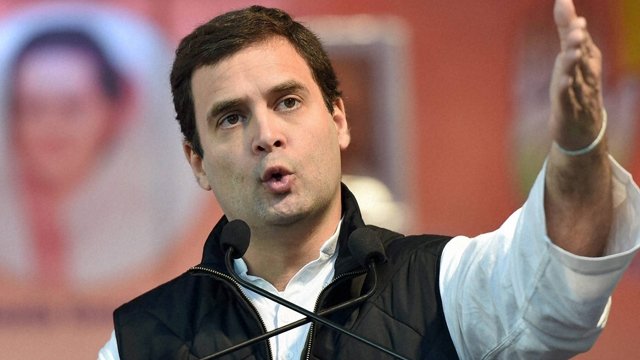 There was no let-up in the Congress protests when the House reassembled, even as the Speaker went on with the scheduled proceedings for a while.
However, the government appeared in no mood to placate the Congress members and this time it was Parliamentary Affairs Ananth Kumar's turn to hit back at them in the absence of the Home Minister.
He responded after Kharge accused Singh of misleading the country and the House.
"It is the Congress and Rahul Gandhi who are misleading the House. Where is he going? Why does he need SPG if he does not want to use it? So much of the country's money is spent on the SPG. The government is giving him full protection but he should also be responsible. He should use it," Kumar said.
He sought to know why he does not take SPG personnel along when he travels abroad.
Coming to the support of the Congress, Sudip Bandhopadhyay (TMC) said the House should condemn the attack on Rahul, calling it condemnable and disgraceful.
Such an attack is reflective of intolerance in the society, he said but agreed with the point that the Congress leader should use SPG protection.
As the Speaker proceeded with other business, Congress members pressed ahead with their protest, forcing her to adjourn the House till Wednesday.
(Feature image source: PTI)