As the authorities lifted the curfew from most parts of Kashmir on Monday after 51 days, the PDP-BJP government in the state earned the dubious distinction of having put the Valley under the longest and harshest curfew it has seen since 1990. Pulwama district and a few police stations in downtown Srinagar continue to be under the thick blanket of security forces enforcing the curfew.
Imposing a curfew for 51 days is the clearest demonstration of how grim the situation has been in Kashmir since July 8, when the Hizbul Mujahideen's commander Burhan Wani was killed in an encounter with police in South Kashmir. For the first 14 hours after his killing, the authorities failed to comprehend what would be in store and tens of thousands of people rushed to Wani's hometown in Tral to take part in the funeral.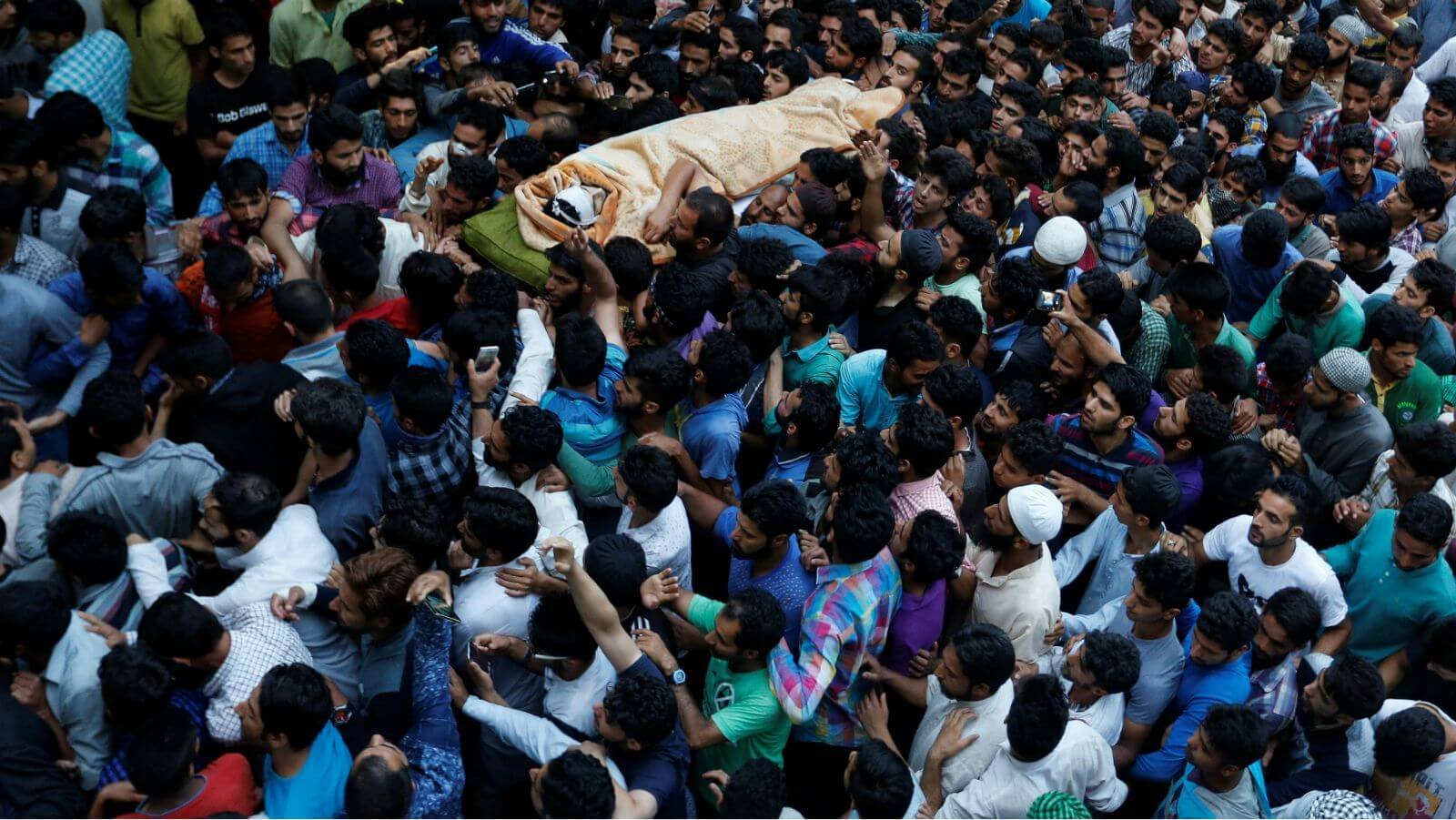 The situation slipped out of control to a great extent owing to the leaking of the pictures of Burhan Wani's dead body. Pictures which were shared by a police officer who posted them on WhatsApp, not realising the domino effect this would have on the situation in Kashmir. Since then, 70 people have died and nearly 8000 are injured, with over 500 of them having received pellet injuries, leaving more than 200 without eye sight.
The only way to control the anger of people was by enforcing a curfew. But while it may have slightly quelled the rage of protesters against the police, it also affected civilians and ordinary citizens who could not buy or stock essential commodities, including baby food. In areas like downtown Srinagar, where a larger chunk of the population lives, the curfew was nothing less than a nightmare.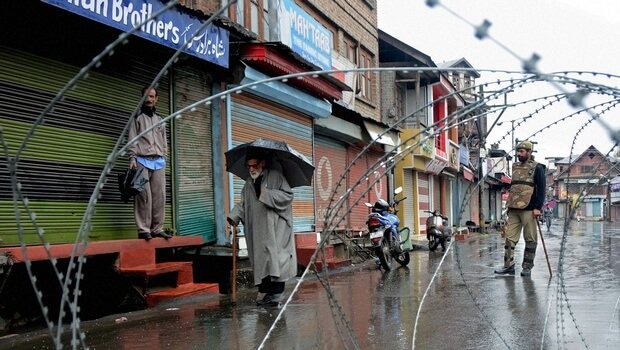 Srinagar has been most resilient in the last 26 years when it comes to surviving under the iron hand of the government and its arbitrary restrictions on daily movement. But this time it felt the heat of the curfew, which kept being extended. 
Night curfew was imposed from August 17 to counter the separatist joint platform, Hurriyat Conference's protest that asked people to observe a relaxation from dusk to dawn (6 pm to 6 am) and open businesses and carry on normal life.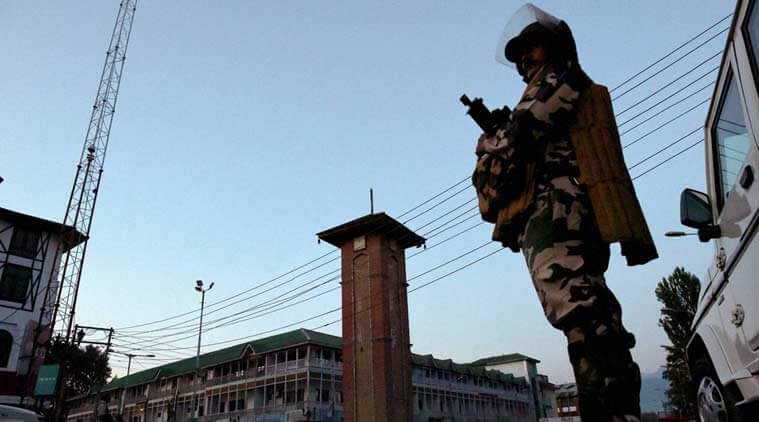 "We certainly would not allow them to dictate how to live the daily life. That is anarchy", said a senior police officer. But that irked the people further and proved to be counter-productive, leading to even more protests. Which is what led to the government lifting the curfew. 
This may not immediately help to restore normalcy, but will at least allow people to get on with life. Normal life in Kashmir had come to a grinding halt due to curfew and also the strike and protest calendar given by the separatists. The presence of Border Security Forces may of course further delay the prospects of re-opening of schools as they have occupied most of the schools in Srinagar and parts of rural Kashmir.
The history of curfew in Kashmir goes back to 1931, when the Dogra ruler Maharaja Hari Singh, used force to crush the popular uprising against his rule. On July 13, 1931 his forces killed 22 Kashmiris and historians note that it was followed by restrictions, which in today's parlance means curfew. Since then, curfew has become part and parcel of life in Kashmir.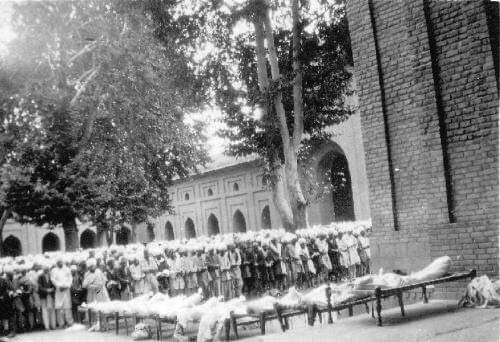 Restrictions had been imposed in 1953 when the then-Prime Minister Sheikh Mohammad Abdullah was illegally dismissed and jailed, leading to a revolt in Kashmir. When he was arrested again in 1958, the same pattern followed. 
In 1965, when Pakistan launched Operation Gibraltor, the government imposed night curfew in the state. Among the tumultuous phases of Kashmir's history, however, 1947 was the only exception when curfew was not imposed. 1947 has been an exception as the National Conference workers under the leadership of Sheikh Abdullah were busy in taking on those who were up in support of Pakistan. They were burning Pakistani flags and sided with India.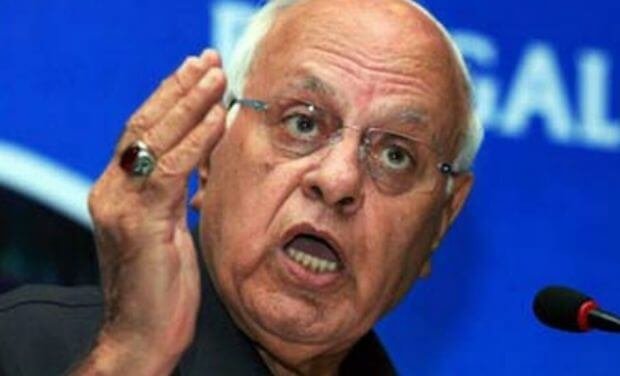 Curfew returned to Kashmir with more force when Farooq Abdullah's government was toppled by his brother-in-law Ghulam Mohammad Shah in 1984 with the help of Congress. This led to a public uprising, and to contain that, the Shah government imposed curfew, which lasted for 21 days at a stretch. Shah also earned the sobriquet of Gul-e-Curfew" for resorting to such a tough measure.
It was in 1990, after armed rebellion broke out against Indian rule that curfew became part of the government's strategy to counter the popular uprising under check. In January 1990, when a string of massacres took place in Srinagar under Jagmohan's rule as governor, curfew was put in place and continued for 19 days at a stretch.
It is during that period that most of the Kashmiri Pandits left the Valley. Jagmohan ordered foreign journalists to leave. In the same year, Kashmir's head priest Mirwaiz Mohammad Farooq was killed along with 60 mourners, following which curfew was imposed for a few days. In 1990, Kashmir saw 175 days of curfew from January to May, which was the longest when seen as an accumulated figure.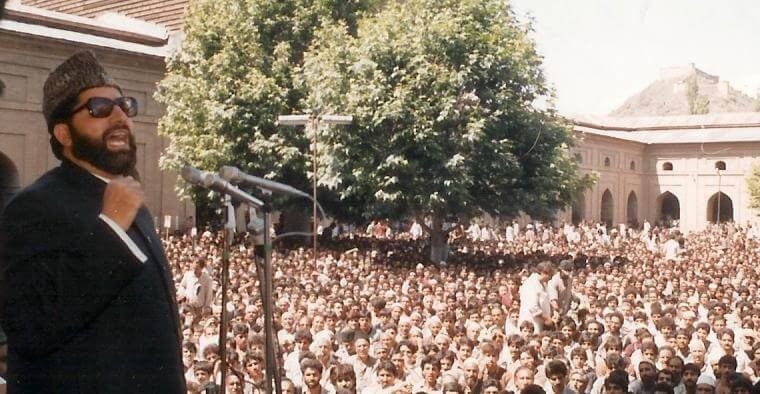 As a measure to contain the volatile situation in the state, curfew has been imposed intermittently until 2008. In 2008 and also in 2010, curfew was part of the measures to quell the Amarnath protests, but not to the extent the government did in 2016. Most of the times, it wasn't called a curfew and was referred to as "restrictions".
Officers insist that the Criminal Procedure Code empowers only a District Magistrate to use the word "restriction" under Section 144 and that any violation to that becomes a cognisable offence under Section 188 of the Ranbir Penal Code (equivalent to Indian Penal Code).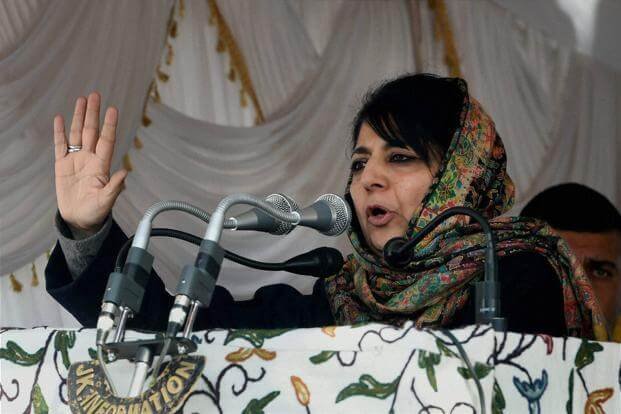 Those who have been associated with law and order for a long time, admit that it is mainly the police who impose restrictions without taking proper permission from the Magistrate. The decision is certainly taken at the higher level. Chief Minister Mehbooba Mufti defended the decision to impose curfew for such a long time saying that it was done to save the lives of youth.
"Curfew is to save lives. What else can we do? Pakistan is provoking Kashmiri youth and it bothers me that children are being used for this purpose", she told reporters after meeting the Prime Minister in Delhi on August 27.
While that could be true, she will still be remembered for imposing the longest curfew in Kashmir in recent history.