While the horror that is Donald Trump is being unmasked in full glory by the US media, the Indian media seems to be moving in the opposite direction. Lynchings, bullying of film actors from across the border, a government which is making political capital of the Army to try and win crucial state elections – yet none of this has made it imperative for us to ask tough questions.
If Trump implodes as indicated by recent polls, Hillary Clinton should give a huge part of the credit to mainstream media especially New York Times and Washington Post which proved why actual old-fashioned journalism is critical to democracy.
While that's all fine and dandy for the US, how is India doing on the journalism front? Terribly, I am afraid. Contrast the coverage of The Donald to the gushing worship of the Government Of India, especially by our neo-nationalist TV channels. It's as if they've shrugged off all pretense of fairness in journalism and emerged as full-fledged bhakts.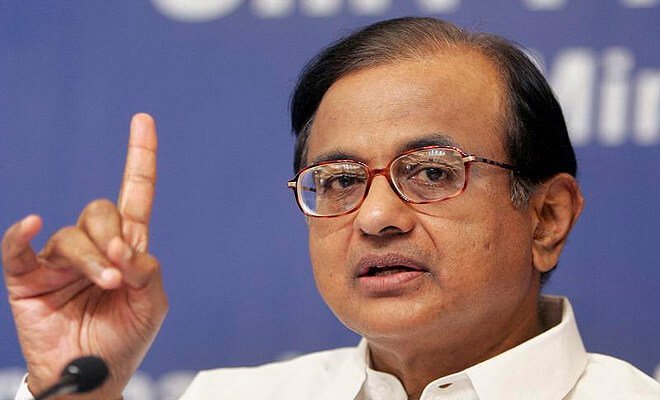 Consider the curious case of the bhakt-reviled NDTV 24X7. We still have no answers as to why the interview of P Chidambaram, former Union home minister and a known security hawk was blacked out? Why was his interview not telecast after promos were aired all day? NDTV attempted to brazen it out by a chutzpah-laden statement from founder Radhika Roy that it was "not obliged to carry drivel", but it still raises the question why was a "drivel-laden" interview promoted all day?
After the usual outrage and Chidambaram asking plaintively in the Indian Express why the media was falling like nine pins, NDTV has retreated in to silence. Now comes the news that Arnab Goswami who has made an art of attacking Pakistanis, who his channel pays an appearance fee to appear on, is getting a 20-commando "Y" category security cover paid for by the government and taxpayer money. 
Goswami is a studio warrior, does no field reporting and asks tough questions of the opposition which now boycotts his show. So was a threat perception exercise carried out by the ministry of home affairs? Or was this a favour from a grateful government? Goswami has earlier provided a testimonial to Prime Minister Narendra Modi, which was put out by the PMO on social media. He has also asked for journalists who question the government to be jailed.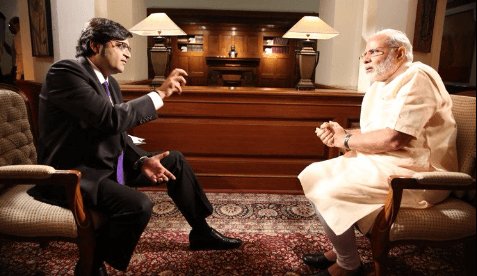 The larger question is why has the Indian media, which was fairly robust even during the UPA days, retreated into this wretched cheerleading? Was NDTV asked not to carry Chidambaram's interview? Or was it a suo moto attempt to curry favour?
External Affairs Minister, Sushma Swaraj recently called out veteran journalist Coomi Kapoor, who writes a gossip column in the Indian Express saying, "False, malicious and motivated. This gossip writer who describes herself as Editor spreads falsehood against me". Swaraj received immediate support from Subramanian Swamy, who is Kapoor's brother-in-law, who said that she did this hit-job at the behest of a jealous colleague of Swaraj.
It seemed that all pretense was shed after Uri for the larger cause of ensuring that BJP win the critical Uttar Pradesh elections. Going much further than the Army, the media, especially Hindi channels made a ridiculous spectacle of themselves by setting up war rooms, having anchors wear tacky flak jackets and making outlandish claims. The media disturbingly practically bayed for war.
Even the shutting down of local papers by the Mehbooba Mufti government in alliance with the BJP, left sections of the jingoistic media unmoved. Young Kashmiri IAS official Shah Faesal, whose life was endangered by this faux nationalist coverage, wrote scathingly that the "studios mirror the streets" and was attacked on social media by worthies such as Ashoke Pandit, the BJP-nominated member of the Film Certification Board Of India, as a "traitor".
Sure the government has handed out goodies to the cheerleaders, such as Rajya Sabha seats and sinecures in various organisation. But, this was the case even earlier. The difference is that this time around, there is no pretense of why the beneficiaries of these awards have made the list.
It's easy to shrug off the nonsensical "presstitutes" used by ministers in this government but, why has the media stopped doing its job? When wire services heavily patronised by the government resort to blatant spin, it's serious. ANI which earlier had visuals of people grouped around radios listening to Modi's "Mann Ki Baat" was earlier derisively called "Advani news service" for all the help it secured from an earlier NDA government.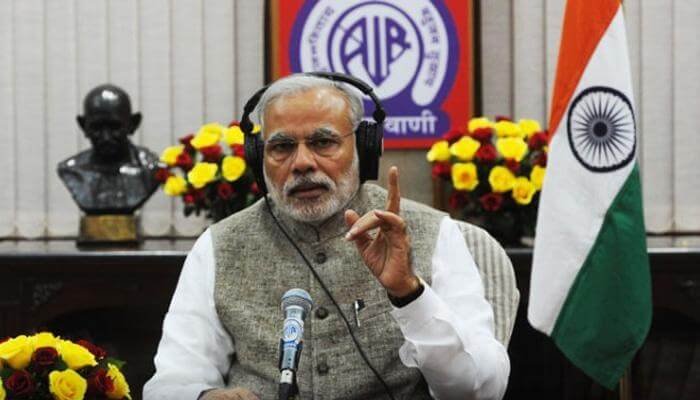 The attempted "saffronisation" of the Press Trust Of India which was resisted by the stakeholder board, including owners of Times of India and Hindustan Times, was a pointer. Finance Minister Arun Jaitley wanted the board to appoint Ashok Malik, a columnist who is also associated with the Reliance-funded Observer Research Foundation or Hindustan Times' Shishir Gupta. The board refused. It was decided that an in-house candidate would be appointed.
Modi, when he took over, made it clear that he had no time for the media. His ministers took a cue from this. While the right wing base howled with orgiastic delight at the comeuppance of "paid media" and "news traders", Modi's favourite terms for the press, institutional accountability essential in a democracy was given the go by.
Three years down the line, Modi has not held a single press conference. He has given two apologies for interviews, where he also doubled up the same day as the brand ambassador for Reliance's Jio. The interviews were Modi monologues, where the editors seemed to be required to nod along. He famously backed out of Newslaundry-NDTV's Candidates 2014 interview series after confirmation.
The government simply freezes out anyone seen to be remotely critical and unleashes its armies of paid trolls. While the media maintains a tacit silence on the illegal attempt to ban Pakistan actors by a thuggish political party, it's left to film-maker Anurag Kashyap to ask questions we need to ask.
So while the US media has proved how robust it is, even Pakistan media is holding a mirror to us and the image ain't pretty. All we are left with are tame cheerleaders desperately genuflecting before power, rather than holding power to account. A far distance from speaking, or even whispering, truth to power.