The debate on a Kashmiri joining administration or armed forces in comparison to the popular rebel commander Burhan Wani is not new. Last time it was Indian civil services' topper, Shah Faesal. Now, two new icons have come up and are being built up for and by the media. Last Friday, India Today TV, did a report on how two Kashmiris – Nabeel Wani and Gul Junaid, are "the real role models" for Kashmiri youth. The anchor was comparing the duo to Burhan Wani's decision of picking up the gun against the state.
The son of a teacher, 26-year-old Nabeel Wani from Udhampur got first rank in the All India Examination for Border Security Forces' Assistant Commandant (Works) post. Like him, Gul Junaid from Baramulla has got into Central Reserve Police Force Commandant cadre. Both are proud of their achievement. 
As Junaid said to the news channel, "If violence would have been solution then many things would have been solved, only dialogue will solves everything".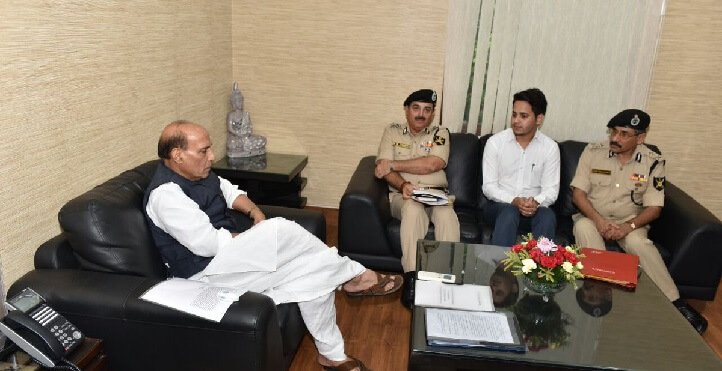 After the results, Nabeel told reporters that taking a wrong path is easier, but it's difficult to follow the right path. 
"But, at the end, only those people are successful who take the right path. My aim behind joining the force is to do well, and qualify for the National Investigation Agency (NIA) and become an important part of the NIA and to play an important role in our country's security." 
For Burhan Wani, that path of success was to fight against the state. Looking at the situation post his killing, perhaps he had been successful too. Though the comparison of two opposite successes, as the news channel did, only leads one to believe that a section of media has failed to grasp Kashmir's ground reality.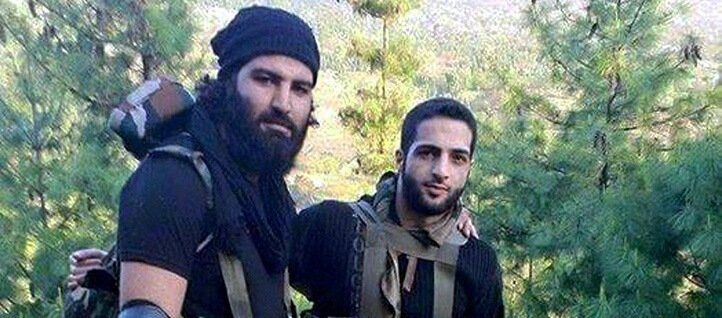 Burhan Wani was a popular rebel commander of the Hizbul Mujahideen militant outfit and was shot dead on July 8 in South Kashmir. His killing sparked a massive civilian uprising in Kashmir, which still continues, during which the government forces killed 90 civilians, injured at least 13000, including more than 800 eye injuries due to lead pellets. Thousands of tear-gas shells, bullets and pellets were shot at dissenting civilians. The people have a common cry – the demand for Azaadi and endorsing the path of Burhan.
For Kashmiris demonstrating on the streets for more than two months, Burhan was a martyr who sacrificed his life for the larger cause of Kashmir. He was a defender of their political aspirations. For people here, Nabeel and Junaid are just two Kashmiris joining a job which is opposite to their aspirations. Shah Faesal, the first Kashmiri IAS topper in 2009, who is now the director of school education, had punctured this debate of comparisons by writing an op-ed in Indian Express on July 20. 
He wrote: "In the last few years, a section of the national media has been misrepresenting the idea of India in Kashmir, as part of a business strategy. It has also been projecting lies about Kashmir to rest of the country." 
Faesal was right in writing that the media continues "to promote falsehoods, dividing people, creating hatred, completely disregarding the values of democracy and secularism, even when people were dying and the government was trying hard to calm down people's passions."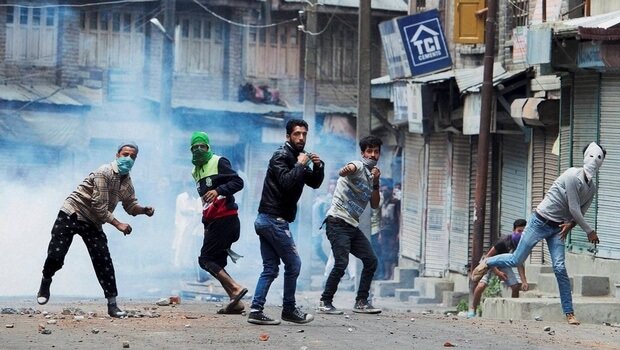 It was this section of news channels that showed Burhan Wani as a savage, a man with a gun gone mad, while for the masses he had become a hero in his death. He became a turning point for a change of politics, leading to a much-hyped debate over Kashmir between India and Pakistan.
It is not to say that youth like Nabeel or Junaid have no following in Kashmir. There is always a section of society who sees them as heroes, either for the benefits their achievements come with and the future their achievements secure. But claiming that they are the face of Kashmir's youth, only complicates the already complex issue of Kashmir. 
Nabeel's aim is to secure a future in NIA, the same agency that has arrested several Kashmiris into various cases, and it is his choice. One can't debate the personal choices of an individual, as there is no trend of youth marching out on the streets to join NIA or any other government forces' agency.
This is where the thick line between Nabeel and Burhan is drawn. While one can't deny that unemployment is a major issue in Kashmir, at the same time claiming that a civilian uprising for political aspirations is the result of unemployment or under-development would be a mistake. Such a debate doesn't help in bringing peace to Kashmir, even if hundreds of Nabeels or Junaids set examples. Because the ground reality of Kashmir has reached a point where one Burhan Wani could transform a large population into defiance.