"The nation can progress only if Ram Mandir is built at the site. It is the only solution which can bring peace and harmony between Hindus and Muslims in the country," Mohammad Azam Khan from Lucknow told ScoopWhoop News in a telephonic conversation. Khan was returning from a police station after filing a complaint. The president of the one-year-old outfit, Sri Ram Mandir Muslim Karsevak Sangh, was 'attacked' by a miscreant who threw ink at his face when he was returning after offering prayers at Badi Masjid this Friday.  
 Sri Ram Mandir Muslim Karsevak Sangh promotes the construction Ram Mandir in the disputed site in Ayodhya where once stood the Babri Masjid. He recently became popular after his outfit put up around 200 posters in Lucknow and Faizabad to form an opinion favouring the construction of the temple.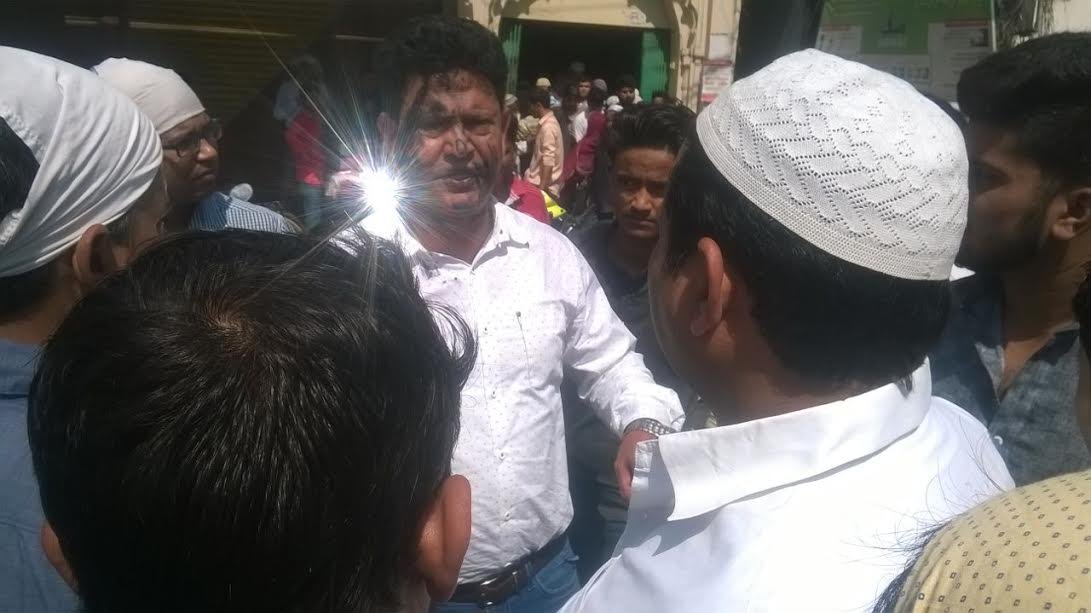 "A youth who had covered his face came to me and threw ink on my face. He then sped away with his accomplice in a motorcycle. I have filed a police complaint and the authorities have assured strict action," he said.
Khan said that he has been receiving threats for his stand on social media platforms as well as on phone calls ever since he has made his stand clear. "Some accuse me of being anti-Muslim while others threaten to ostracise me from the community. I have been also offered money to construct mosque at the site. But I will not back down," he said.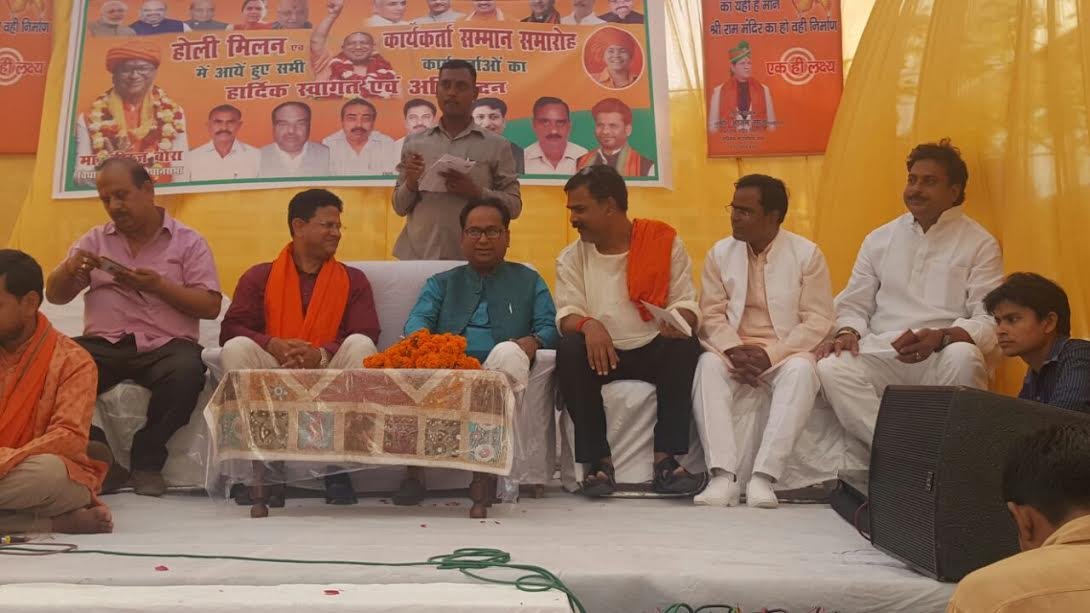 He reasoned that the issue of Ram temple is not about Hindus or Muslims but about India. "Lord Ram belongs to everyone in living in India. I consider him one of the Prophets. He is equally dear to Indian Muslims,"he said.
Khan said that his motivation to for the 'noble cause' increased after Supreme Court recently suggested an out-of-the court settlement in the matter.
"We want to build the temple to the site. The mosque can be amicably built on the other side of the river Saryu. It is the right time to build the temple. What are we waiting for?" he asked.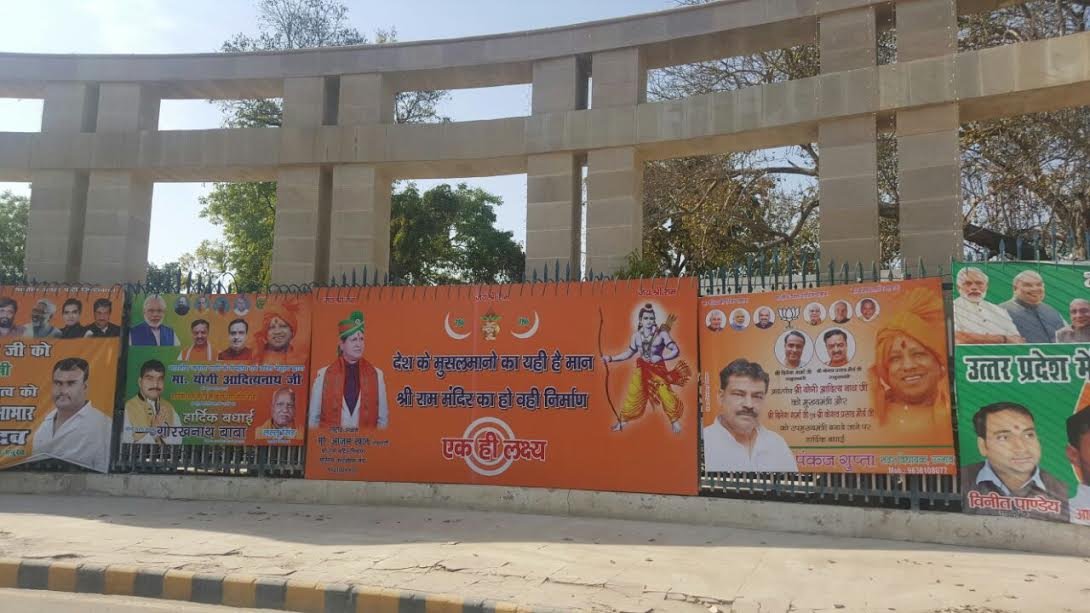 Is there any political motivation behind his stand?
"I do not have any political affiliation. I have my own construction business which is named after Atalji (former Prime Minister Atal Bihari Vajpayee) and by God's grace, I am doing very well. I don't need to depend on politics to earn a living," he maintained.
However, he was extremely critical of leaders from other political parties as well as Muslim organisations.
"Who gave them the authority to represent all Muslims? What credibility do they have?" he questioned.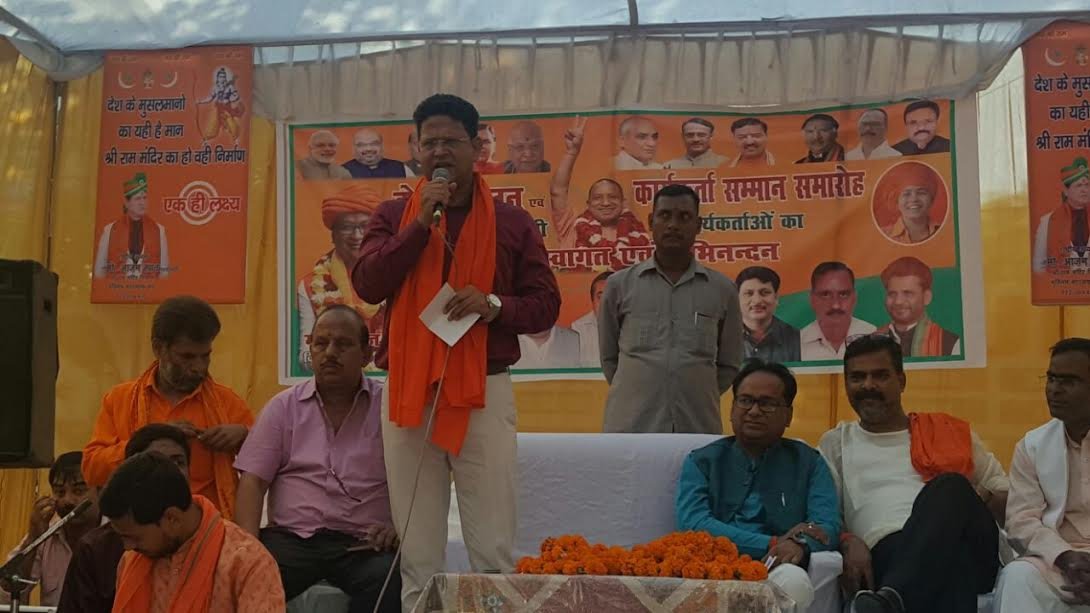 "These leaders would never want an amicable solution because they are on a payroll of political parties like Congress and SP. They would always keep the issue burning. You can see how Babri Action Committee lawyer Zafaryab Jilani, who had nothing in the beginning has now become a billionaire," he said, while referring those leaders as 'pimps'.
 "By Lord Ram's grace, the government was formed in 2014 in the Centre. And only by Lord Ram's grace, this government was formed in Uttar Pradesh," he said without naming Bharatiya Janata Party (BJP), the party which has formed the government in both the states. 
Khan said he will continue working towards his vision irrespective of all the obstacles that he might face.
"I dream of a day, where Muslims, on the one hand, will unite for the construction of Ram Mandir while Hindus, on the other hand, will come together for building a mosque," he said. 
(All images sourced from Mohammad Azam Khan)