First of all, we must clear up a small point of confusion.
Rabinder sangeet has nothing to do with bestselling author Ravinder Singh, the man who has brought love to a paperback near you. Some Rabindrasangeet might be about love and heartbreak, but Ravinder Singh and Rabindranath Tagore are not the same though the two are easily confused.
Ravinder Singh is the phenomenally successful author of I too Had a Love Story, Can Love Happen Twice? and This Love that Feels Right. Rabindranath Tagore is yet another Bengali writer who wrote way too many poems, many of them also about love happening once, twice, love feeling right, love feeling not so right, but then who reads poetry anymore anyway.
He also won something called the Nobel Prize, that same prize that yet another Ravi, our own Sri Sri Ravi Shankar has reportedly rejected.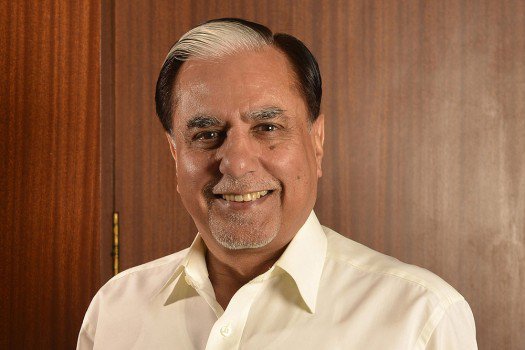 Now that we have our Rabi-babus straight, let us get to the matter at hand.
Subhash Chandra, media baron and currently Rajya Sabha MP is being mocked for tweeting that he is "saddened to see our youth smoking, drinking wine and dancing in COLDPLAY" and wondering "do they also know Rabinder sangeet & other cultural". It's led to a slew of snickering tweets.
Rabinder Sangeet is what Bongs listen to after a Patiala peg. How much "Rabinder sangeet" fills Zee TV, the empire that Subhash Chandra founded? And musician Kris Ashok has helpfully even come up with a sample of what Rabinder Sangeet might sound like complete with a "picture" of Tagore in turban going full bhangra. Come to think of it, the old man with flowing beard actually makes for quite a respectable sardar-ji.
But we digress. While others mock Subhash Chandra for not knowing his Rabindrasangeet from his Rabinder sangeet, we should pause for a moment to thank him. This is not the moment for annoying Bongs to launch into a diatribe about the relentless Punjabification of our names where Momota has become Mamta.
We should be grateful to Subhash Chandra instead. A man born in Hisar, Haryana is holding up Tagore as the symbol of all things "cultural" while our Prime Minister is quoting Bob Dylan and pandering to the same smoking, drinking, dancing Coldplay-watchers. Et tu, Modi? Then fall Rabinder.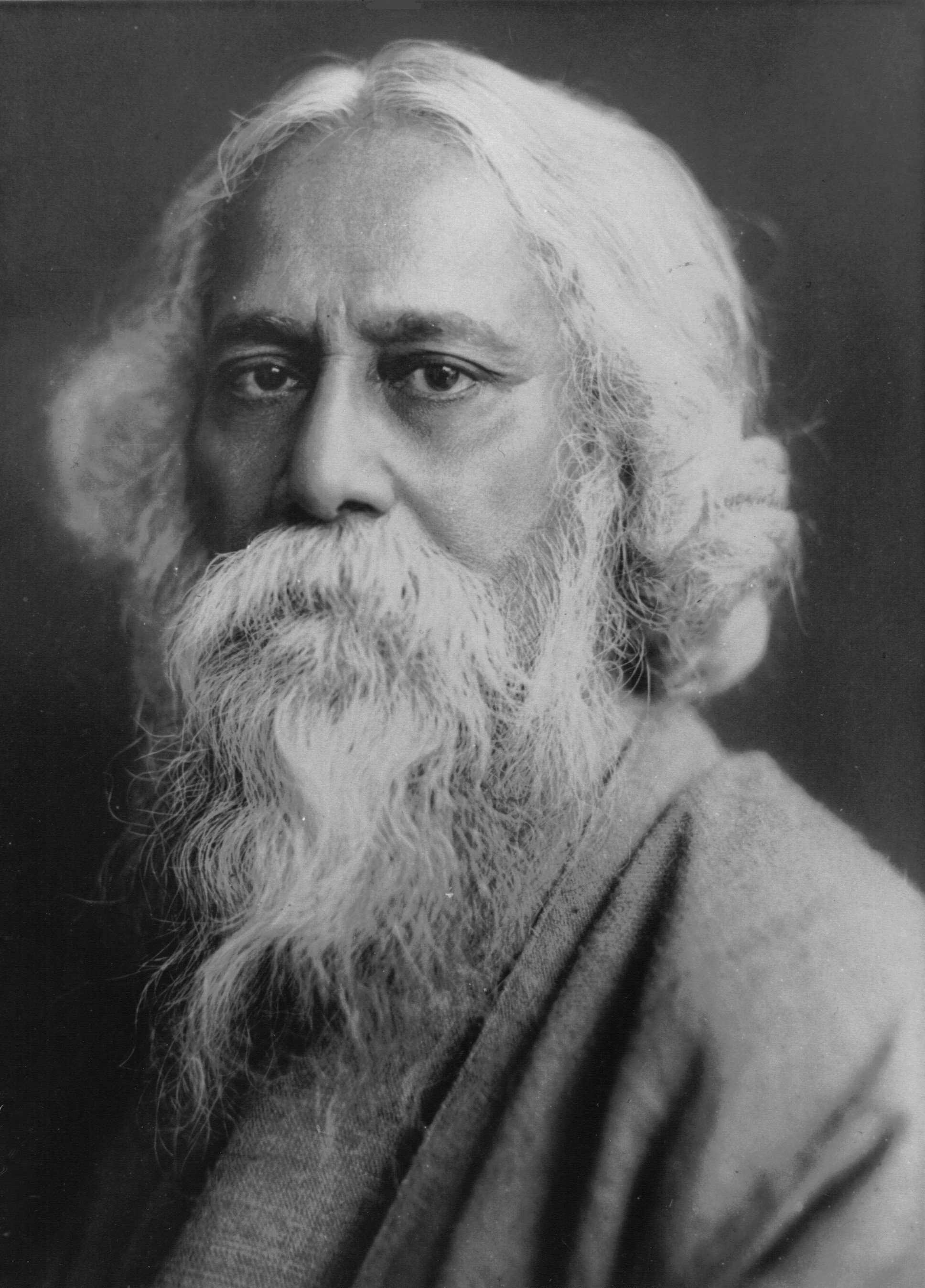 Let's be honest. While Bongs puff and preen about Tagore and live off his glory, the only time a non-Bong talks about Tagore these days is when some politician rakes up the old controversy about Jana Gana Mana being a paean to the King Emperor. Kalyan Singh, ex-chief minister of Uttar Pradesh and now a governor, was the latest to breathe life into that story when he suggested changing the lyrics.
Bootlicking Colonial Jana Gana Mana (indeed, Subhash Chandra-jee there IS one Rabinder sangeet we all know) vs Valiant Nationalist Vande Mataram is a favourite conspiracy theory of the Hindu Right. Thus, it's refreshing that Subhash Chandra has on his own chosen to remember Tagore and his contributions to all things cultural.
Perhaps as a result of the frantic Googling that will follow Subhash Chandra's remark, many Indians will realise that Tagore wrote songs other than Jana Gana Mana and Ekla Chalo Re, that he wrote poems other than Where The Mind Is Without Fear. But let's hope the Googlers do not get too carried away and delve too deeply into all things Tagore. That could spell trouble. For example, no one needs to know about Tasher Desh, his musical filled with sprightly "Rabinder sangeet", which is really about free will and totalitarianism. 
King: The two of you wander about the island of cards restlessly – you swim in the water, climb hills, clear paths through the forests with an axe. Why?Prince: You people keep sitting up, twisting to the side, turning your backs, rolling on the ground. Why?King: Such is our custom.Prince: Such is our desire.
Tagore can be dangerous and should only be taken with a prescription. Subhash Chandra might be fooled by the sweet lilting tones of Rabindrasangeet into thinking they are about sugar and spice and all things nice, but the old man could ruffle feathers left, right and centre.
In a country where every hint of dissent is immediately branded anti-national these days, Tagore would have been the ultimate "anti-national" obsessing about the "undivided humanity of the world" instead of the territorial integrity of the motherland. His fingerprints are all over three national anthems, the only person in the world to have such an honour.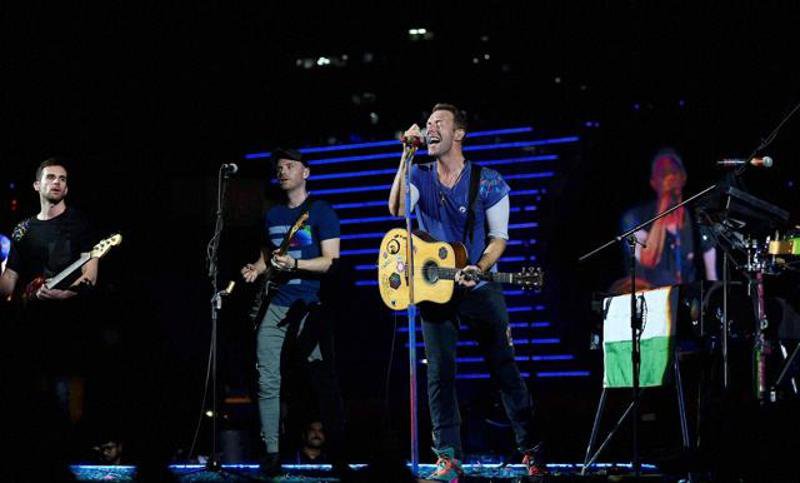 But he became quite the critic of the nation-state, lambasting the "organising selfishness of Nationalism" in the West and lamenting that Indian nationalists were replicating exactly that. These are not fashionable ideas these days, liberal humanism is a suspect term of wishy-washy morality, non-conformism is grounds to shout #GoToPakistan and Tagore, of course, was the original Mr Award Wapsi himself.
Subhash Chandra can be forgiven for sending Tagore, with his white beard, into the safe sanskari heaven of freedom where the mind may not be without fear but is without smokes or wine. But looks can be deceptive. What Subhash Chandra might not realise is that in our current political climate, Coldplay with a galaxy of Bollywood stars dancing attendance might be a much safer choice than old man Tagore.
Look at the stars,Look how they shine for you,And everything you do,Yeah, they were all yellow.
By the way Subhash-jee, can we call you Subhash Chander? We Bongs already have a Subhash Chandra Bose and we are easily confused.