I felt a huge and growing sense of unease as I watched our Prime Minister, Narendra Modi seemingly break down and then attack "enemies" while speaking at a public meeting in Goa two days ago. Modi focused on how he was being persecuted and how people wanted to "burn him" over his sudden demonetisation bid. The concern for an unsubstantiated threat to himself, seemed to override the chaos that was visible in the country following the announcement.
I wasn't reassured when Modi compared those standing in queues to "scamsters". Although it was perhaps an allusion to Congress Vice President Rahul Gandhi lining up to withdrawn money at a bank, it seemed insensitive to the throngs of ordinary folk waiting patiently to withdraw their own money for necessities.
Modi seemed to recover his élan on Monday as he hit the campaign trail in poll-bound Uttar Pradesh and spoke of how poor people like "kadak chai" and how only the "corrupt rich were looking for sleeping pills". Perhaps, he was speaking of the 25 people who have died as a result of the demonetisation – including children who have been denied treatment in hospitals.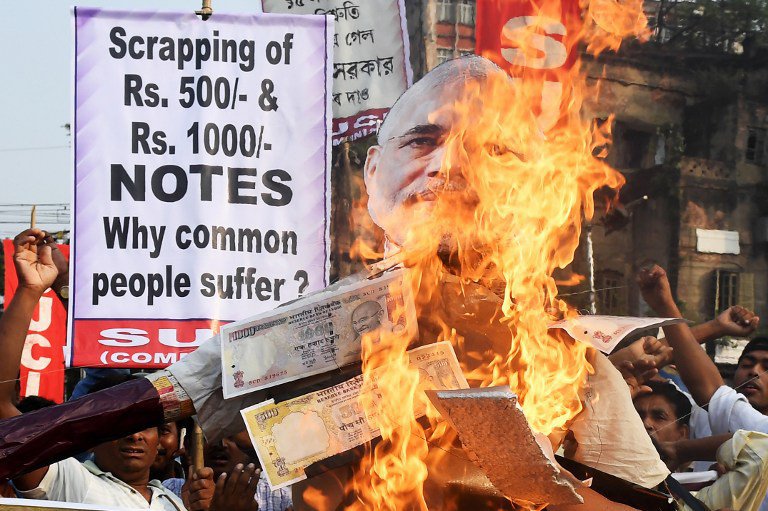 Former Union Minister Arun Shourie says in a most prescient assessment of Modi and his governance model, "For Modi, it's all about headline management. Modi and those around him are convinced that if you manage the media, the headlines the events will vanish. So, a Dalit uprising happens in Gujarat, distract the media with an event. Something happens in Kashmir, do the same. The trouble is you may manage the headline, but the event will still happen." 
Unfortunately, the demonetisation "event" which has devastated the economy could not have been given a positive spin by any spin master.
Demonetisation has proved to be the biggest personal challenge to Modi's unrivalled authority within the Bharatiya Janata Party and the government of India as two jittery allies, Akali Dal and Shiv Sena have publicly attacked him on it. The irony is that BJP is trying to detach itself from the image deficit faced by the Akali Dal in the upcoming Punjab polls and now Sukhbir Singh Badal, President of Shiromani Akali Dal has said that the "Demonetisation crisis is severe for rural women. Impossible to implement this move within 50 days". 
The ill-timed demonetisation move is also likely to hit the rabi crop as farmers are unable to buy seeds.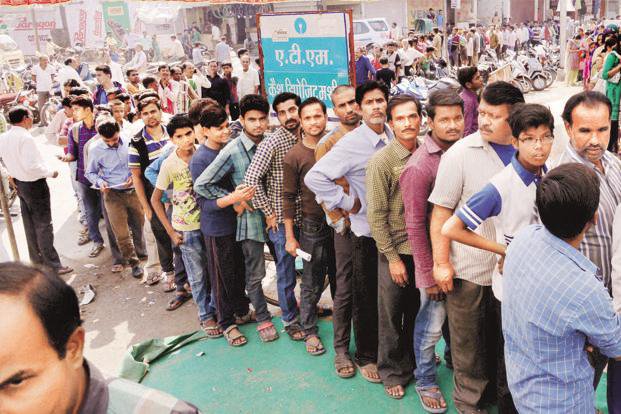 Uddhav Thackeray, chief of the Shiv Sena, which is BJP's ally in Maharashtra has been even more scathing. He has called the demonetisation move "anti-people". The fact that Modi felicitated bitter rival and Nationalist Congress Party President Sharad Pawar, who isn't exactly a beacon for the anti-corruption movement, on the same day that he was railing against the "corrupt" was not lost on Thackeray or the public.
So, while two of the BJP's allies have condemned the hugely unpopular move, the mood within the BJP is no less sullen. BJP Member of Parliament from Porbandar, V H Radadiya has publicly said, "Farmers are the worst hit and the Agriculture Produce Market Committee (APMC) will be shut for the next two months". This coming from Modi's own citadel of Gujarat is not good news for him.
Meanwhile, Finance Minister Arun Jaitley has been castigated by BJP MP Subramanian Swamy for "lack of planning and implementation of demonetisation". Jaitley advised people to use plastic i.e. credit and debit cards which is a nonsensical suggestion since India is still primarily a cash-based economy. Large swathes of people do not have access to electricity or regular mobile connectivity, leave alone credit and debit cards.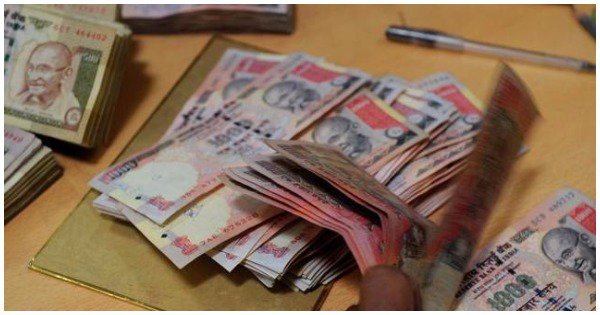 To add insult to injury, Rajya Sabha MP and National Vice President of the BJP, Vinay Sahasrabuddhe commenting on the chaos that has ensued following demonetisation has publicly said, "Sometimes people die waiting in line for ration too". 
Contrary to perception though, all senior BJP leaders don't share either this blasé attitude or echo Modi's triumphalism. They are a worried lot. 
A senior leader says on condition of anonymity, "Nobody can tell Modi anything. But, Delhi is not Gujarat and by this move he has overreached himself. The entire Opposition is united. And the moment the winter session of Parliament will start we will see a repeat of suit-boot jibes."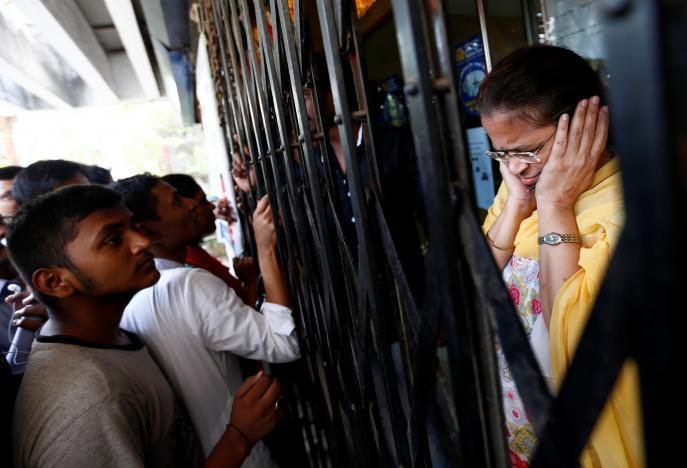 BJP leaders are also upset about a growing perception that some people knew about the demonetisation in advance, such as the West Bengal unit of the BJP which deposited Rs 3 crore in a nationalised bank eight days before the announcement. The last transaction of Rs 40 lakh, was made minutes before the PM's speech, according to an Economic Times report.
Sanjeev Kamboj, head of the BJP's Legal Cell in Punjab had also tweeted pictures of the new Rs 2,000 notes on November 6, before the announcement.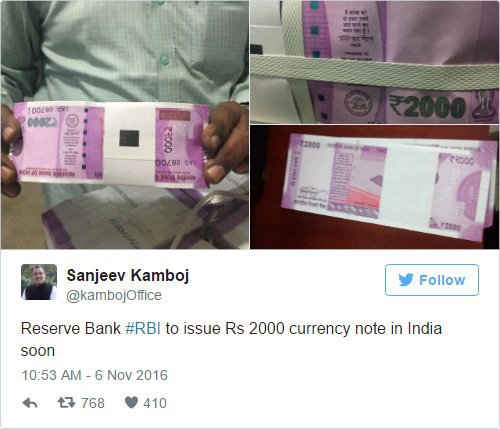 Sources say that BJP's defunct Margdarshak Mandal sees an opportunity in the growing restlessness of the party's rank and file. LK Advani, Murli Manohar Joshi and Yashwant Sinha are only keeping quiet so they don't destroy any chances of being nominated as Presidential candidates. 
The pointer for BJP of people's sentiment may perhaps lie in Madhya Pradesh where party workers campaigning for a by-poll in Shadol were beaten up by those standing in endless queues to to access their own money. The BJP workers had tried to take advantage of the queued-up people to distribute leaflets. They expected to be embraced by the people, but unsurprisingly weren't.
If the situation continues to worsen, this could well prove to be Modi's Waterloo moment – both in UP and outside. It's been two years since the NDA was voted in at the Centre, and while he continues to deliver on oratory, the promised good governance seems a distant possibility.
Disclaimer : The information, ideas or opinions appearing in this article are those of the author and do not reflect the views of ScoopWhoop.