In a shocking statement, Andhra Pradesh Chief Minister N. Chandrababu Naidu has said that those people who don't vote for his party would be ignored. 
While scolding some Telugu Desam Party (TDP) leaders for the partie's poor performance in some villages in Nandyala Assembly constituency in Kurnool district, he told them to ask people why were they enjoying his government's benefits. 
"You want to enjoy pensions given by me and travel on the roads built by my government. But you don't want to vote for me. How is it justified?" he said, reported Hindustan Times.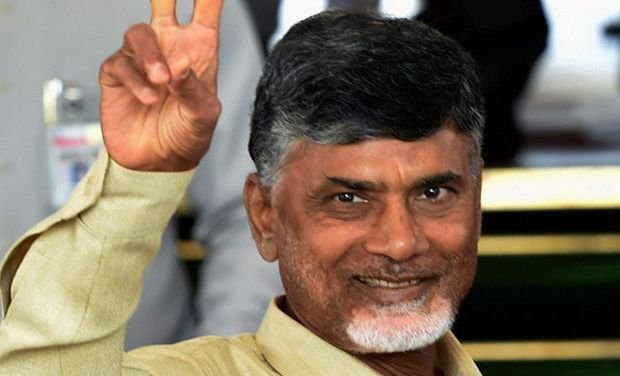 Pointing against electoral corruption in which large amounts of black money is used for buying votes, he said, "Why do you still crave for the money distributed by corrupt political leaders and vote for their parties? How can a 500- or 1,000-rupee note given by them change your fortune?"
He has asked his party members to demand votes only on the basis of development and also to question that why even after getting so many benefits from TDP government, why will they not vote.
"We have waived crop loans of all farmers up to Rs 1.50 lakhs, and increased pensions for senior citizens and disabled from Rs 200 per month to Rs 1,000, and extending all kinds of benefits to the socially and economically backward classes. When we are doing everything why are some people not supporting us, I want to know that," he said, reports Indian Express.
#WATCH | Andhra Pradesh CM Chandrababu Naidu slams those who didn't vote for TDP. Says, 'You walk on roads built by me.' pic.twitter.com/HyAt74bmm6

— TIMES NOW (@TimesNow) June 22, 2017
While warning those who don't vote for his party , he said "I wont hesitate to ignore the villages which don't vote for us," he said.
His controversial statements have triggered strong reactions from the public:
Naidu offer about 5k per vote and later saying I won't do is like sunny giving lectures on v**ginity.

— ♚samrat♚ (@samratravikanti) June 23, 2017
Didn't expect these comments, in public atleast from @ncbn

— Pavan Reddy (@Pavanstweetz) June 23, 2017
If u @ncbn lost election don't contest next .by the way the public property is not ur family property

— samidurai k (@samidur48634425) June 23, 2017
Tight slap on voters for voting him n made CM @ncbn. CM feels that it's his own money used to make road and pension not tax payers money.

— Lagom👽 (@kapilv20012001) June 23, 2017
The kind of arrogance Chandrababu is showing will be his undoing. He should get over this feeling that he built roads or he's paying pension

— NC Sinha (@nimaisinha) June 23, 2017
(Feature image source: PTI)