At around 3:30 pm on Saturday, Prime Minister Narendra Modi took a trip in a Coast Guard hovercraft to inaugurate the Rs 3600 crore Shivaji statue which will be built on reclaimed land in the Arabian Sea.
He looked particularly pleased with himself as he made the trip to the spot surrounded by other officials and a few coast guard officers. There was even a video camera capturing every minute and a few DSLRs as well. Perhaps, the BJP's Chief Minister (Devendra Fadnavis) of Maharashtra has told him that the state's most urgent need — drought, malnutrition, bad infrastructure, corruption, open spaces, education aside — is this Shivaji statue.
If Maharashtra doesn't get it now, it will crash and burn. There should have been no other reason to look so pleased. 
(Read More: These Figures Show How Budget For Shivaji Statue Is Far More Than Mumbai's Welfare Schemes)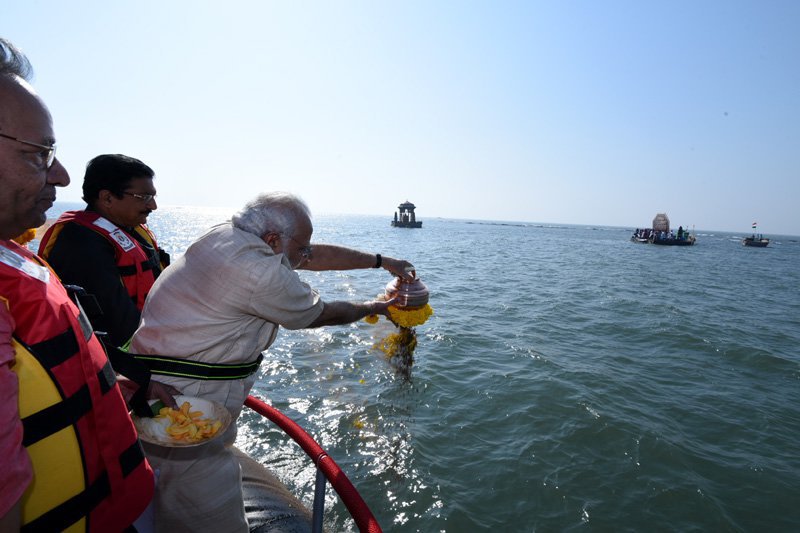 Or perhaps PM Modi has a thing for big statues — the Sardar Patel statue in Gujarat isn't going to come cheap either. The bigger they are, the better spectacle they make. Clearly, the BJP and the Shiv Sena must have watched Godzilla (remember the 'Size does matter' tagline) more than a couple of times.
Either which way as Modi made the trip to the statue, he should have realised that the water in the Arabian sea near Mumbai is as filthy as a sewer. Authorities advise, not swim in these waters or to do so at your own risk. But no, PM Modi has realised that spending money on trying to clean up water bodies is futile (just see what happened to crores that were spent on the Clean Ganga project) — so statues are better.
(Read More: With Rs 20,000 Cr Already Alloted, NGT Asks Centre To Not Spend A Penny More On Ganga Cleaning)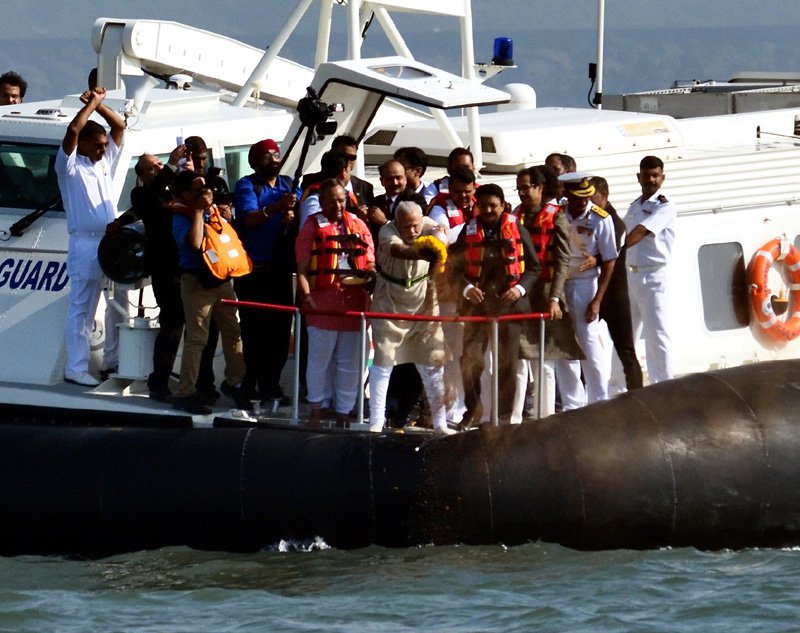 After all, statues are nothing less than symbols of power. Politicians build them — either to appease their ego or that of their supporters. They build them because unlike hospitals, roads or even schools, statues only require occasional cleaning. And big statues — like the one that is expected to come up — will remind people of just how unselfish the BJP or the Shiv Sena politicians were (the fight is still on to decide who will ultimately get the credit for this.)
Shiv Sena is a party that has quite literally 'fought' for the Marathi manoos. In the other corner, we have the BJP — who have built up Shivaji as a nationalist icon over the years, one that they are seeking to make their own. The BJP's task is unenviably more difficult — over the years the Shiv Sena has proudly flaunted his image for every purpose imaginable (even their local shakas are built like forts). But now, the BJP government hopes that the statue will tilt the scales.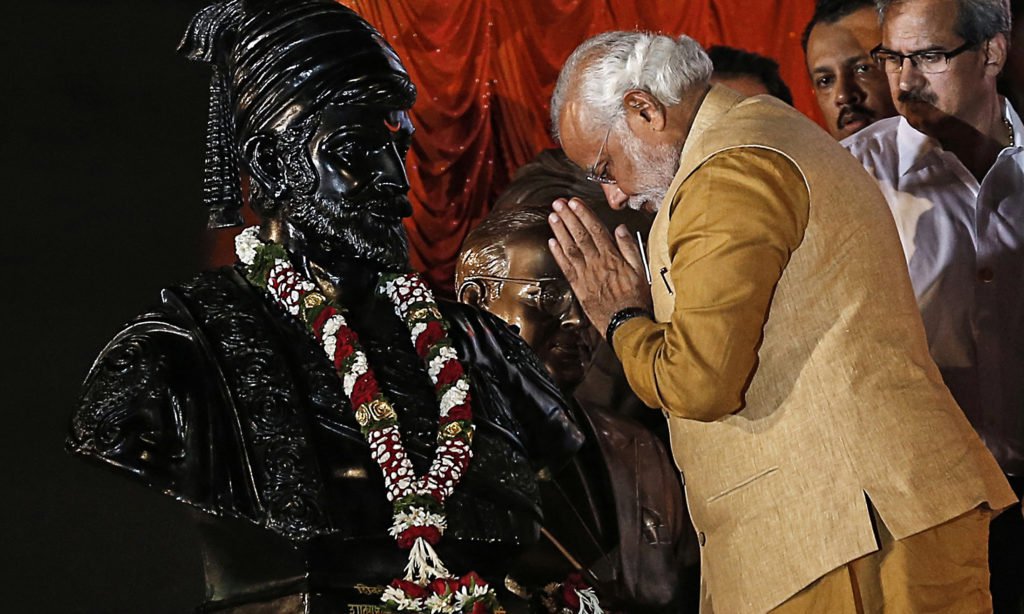 In Maharashtra, Shivaji is omnipresent and elections can be won by invoking his name over and over again. You read about him in the textbooks and grow up dreaming of replicating his feats of valour, see images of his likeness on all the zunka bhakar shops, there is a statue near the Gateway to India, the main railway station which was earlier known as Victoria Terminus has been named after him, the airports are named after him too. He is the pride of the Marathas, the one who started it all. He took on Mughal emperor Aurangzeb, when the Mughals were at the height of their powers, and came out on top.
Shiv Sena, though, have simply chosen to forget that while Shivaji fought against the Muslim leaders of his time, he was also one of few rulers who practiced true religious tolerance. Christians, Muslims, South Indians or even Biharis were not persecuted by him but the less said about the Shiv Sainiks the better.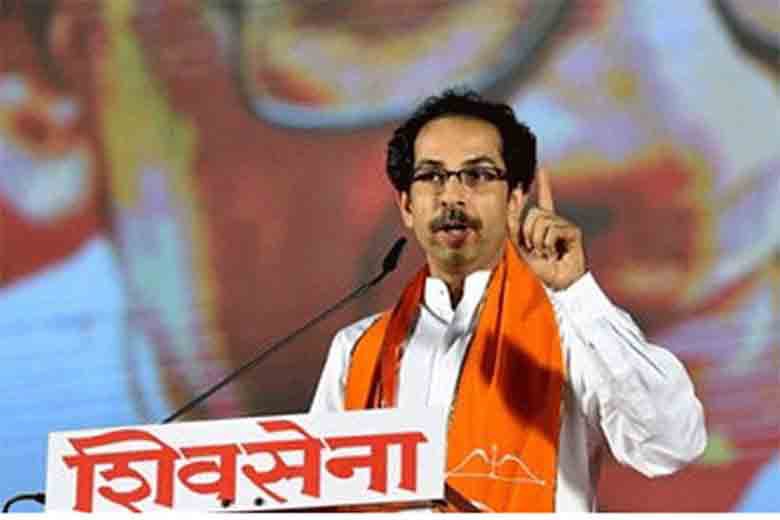 So do we really need a statue to remind us of his feats or do we need a statue to remind us of the follies of the politicians?
The truth of the matter is that one hopes without THE Shivaji statue, India will cease to exist. Other than that, there is no reason to go ahead with something that is such a clear criminal waste of money.
It really is a shame that no one in the government felt that money could have been put to better use — perhaps it could have saved some lives; perhaps it could have given someone an education; perhaps it could have made Mumbai cleaner; perhaps it could have improved the quality of life. Instead, we have a statue that will bear mute witness to a city in decline.
In the near future, maybe the monstrous cost will eventually become a forgotten footnote but the sheer idiocy of it never will. And that dear PM Modi, will be this statue's true legacy.