If you are from Uttar Pradesh, as I am from Lucknow, you know the importance of the term "bhaiyya". It's a universal suffix sufficient for all social situations. Which is why it's a tribute to Akhilesh Yadav, Uttar Pradesh Chief Minister that during his tenure as CM he has emerged as a "jagat bhaiyya" (universal brother). Akhilesh, or Tipu as he is fondly called, now makes it a point to say that his real family is Uttar Pradesh – a clear jibe at his family and the war that is seeing the Samajwadi party implode.
This very public political fallout with Mulayam Singh Yadav has seen "Tipu Bhaiyya'' finally come in to his own. He has a spanking new election campaign planned which focuses entirely on him and his nuclear family – wife Dimple and two daughters and a son – and seems to have emerged out of the looming menacing shadow of his father who recently screamed at him in public "what is your haisiyat?" (what is your value).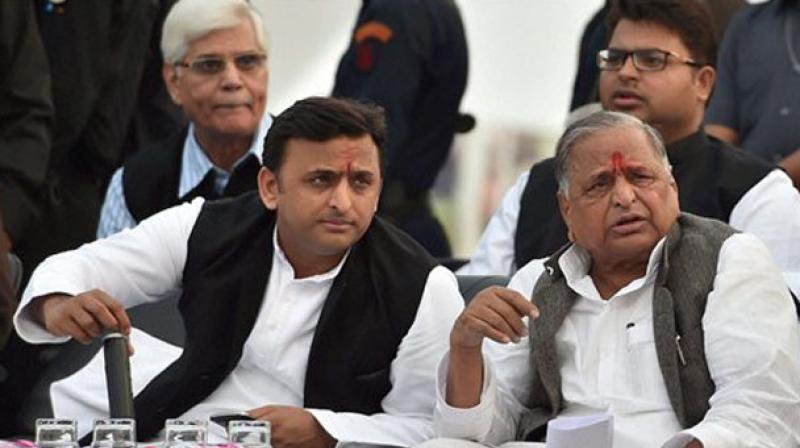 Tipu has never got along with his absentee father and his relationship with Mulayam's second wife, Sadhana Gupta while Akhilesh's mother was alive was rocky. A much younger Akhilesh is believed to have slapped her and was banished for the crime. He was earlier packed off to boarding school and Netaji did not visit him even once when he was studying engineering in Karnataka. Which is why Tipu hates discussing his family and early life. 
The utter lack of ties with his father explains Tipu's close bond and absolute dependence on Dimple whom he married in the teeth of fierce opposition from his father as she is a Thakur (who knew caste was a Socialist preoccupation?). Tipu first met Dimple when she was a schoolgirl studying in Lucknow and despite being packed off to Australia to do his Masters he had decided that he would marry her. They form a tight unit today and Dimple and his uncle Ram Gopal Yadav are the only two confidantes who truly know what Tipu is planning. There are of course ample rumours of his dalliances with a starlet or two. But none of these rumours have been corroborated.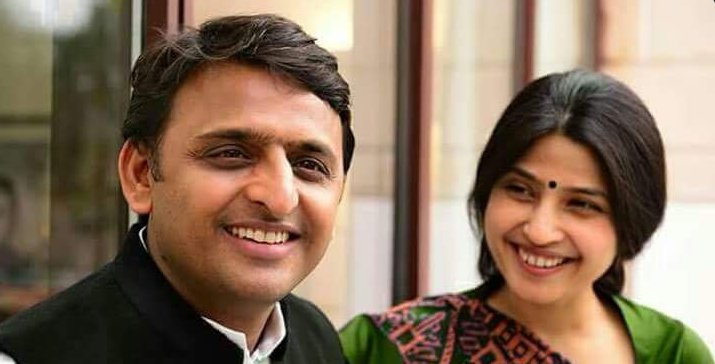 Yadav has because of his pleasant, easy-going personality ensured that he is liked across all parties. According to a source close to him, "Netaji and Shivpal Yadav are discovering Tipu is Ajatshatru (man without enemies)". Mayawati who has a visceral dislike for Netaji has a soft spot for Tipu who calls her bua and authoritative sources say that Yadav was in touch with her before going on the offensive against the Yadav pariwar. Ram Gopal Yadav confirmed this, saying that he was in touch with all opposition leaders.
The fact that Tipu is being applauded while Netaji is not finding much traction is creating much unrest in the Amar Singh faction. It is also rendering Shivpal Yadav's plans of getting a "mahagatbandhan'' into a non-starter.
Yadav Junior has always been underestimated by the extended Yadav clan. The jibe of five-and-a-half CMs was loathed by Akhilesh, but he never complained publicly even once. And he struck a chord with the UP "janta" who still feel he is untainted in the SP clan and has been handed a raw deal by his uncles. Says a wizened old Samajwadi, "bechara bhaiyya, sab chacha us pe havi hoh gaya" (poor fellow his uncles rode rough shed over him).
Sources close to Akhilesh say that he wants to play a long innings in politics, but only on his terms. He's had enough of the criminal elements that the SP is infamous for and will not tolerate his uncles trying to wrestle his space away from him.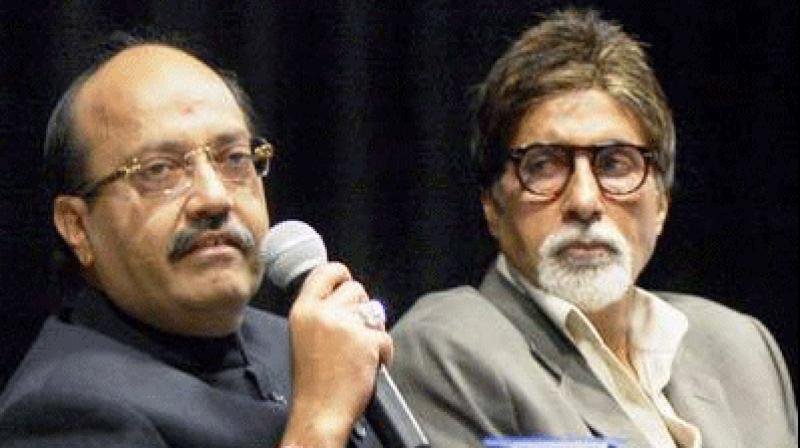 Earlier Yadav used to mock Amar Singh as "Shakuni uncle" and even sympathised with Amitabh Bachchan that the latter had emerged relatively unscathed from his innings as Singh's "bade bhaiyya". Now the gloves are off. Yadav has openly called Singh a "dalal" and got posters showing Singh as a dog who breaks up families, put up across Lucknow.
Sources close to Yadav say that Amar Singh has convinced Netaji that he will ensure that he becomes President next year when Pranab Mukherjee's term gets over. This is the "jaadoo" that Amar has done.
Says a Tipu supporter, "so Netaji thinks that he will win UP with Amar Singh and Aparna Yadav. What a dream. Woh satthiya gaye hain" (he has become senile). Aparna, who is Tipu's sister-in-law is another huge bone of contention. Her public praise of Modi embarrassed Mulayam Singh Yadav, and her political ambitions which have led to her contesting this election make Akhilesh and Dimple squirm.
So while its curtains down for the great Yadav undivided family, this latest bout of wrestling has seen Yadav finally emerge as his own man and a leader. Much in keeping with his favourite song – Queen's "I want to break free". 
(Feature image source: PTI)