The BJP's hardline Hindutva mascot Yogi Adityanath on Sunday took over as the Chief Minister of Uttar Pradesh with the promise of working for all sections of the society without any discrimination. 
44-year-old Adityanath, who was sworn-in as the 21st Chief Minister of the country's largest state, vowed to pursue the agenda of 'sabka sath, sabka vikas' (cooperation to all, development for all.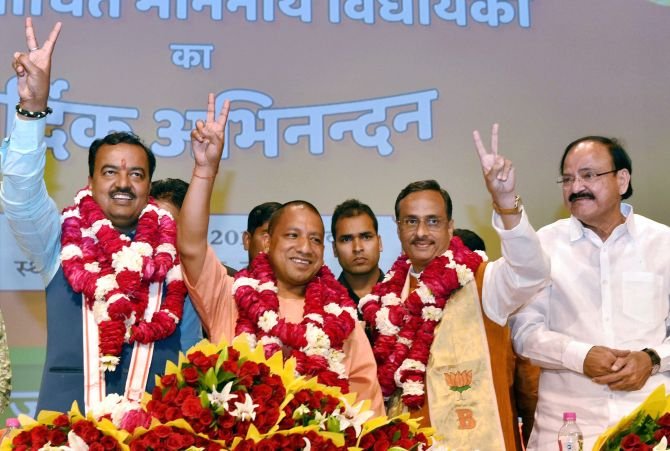 He heads a 47-member Council of Ministers, including two deputy CMs, which was administered the oath of office and secrecy by Governor Ram Naik at a grand 90-minute ceremony. 
A surprise inclusion was cricketer-turned-politician Mohsin Raza, who was sworn in as a Minister of State becoming the lone Muslim face in the state government. BJP had not fielded any Muslim candidate in the Assembly polls. 
Adityanath, the five-time MP, is the BJP's fourth Chief Minister of UP and his assuming power ends the party's 15-year hiatus in the Hindi heartland state.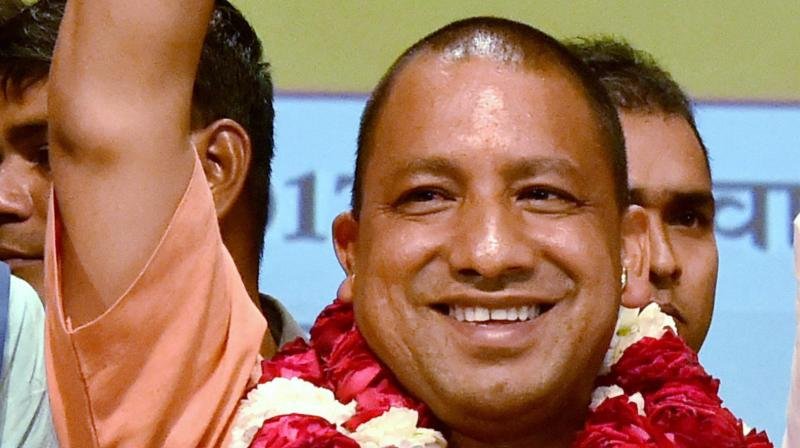 Hours after taking oath, he had a brief interaction with the media during which he promised to work for all sections of the society without any discrimination. "We will follow 'sabka saath, sabka vikas' agenda and will serve the state…Our government will work for all sections of the society without any discrimination. We will ensure balanced development of UP," Adityanath said in comments that assume significance as he is considered to be a hardline Hindutva mascot. 
"I want to assure people that BJP, which got votes for development and security, will show positive resuilts soon," the new Chief Minister said. He also asked his ministerial colleagues not to make any statements which might hurt somebody's sentiments.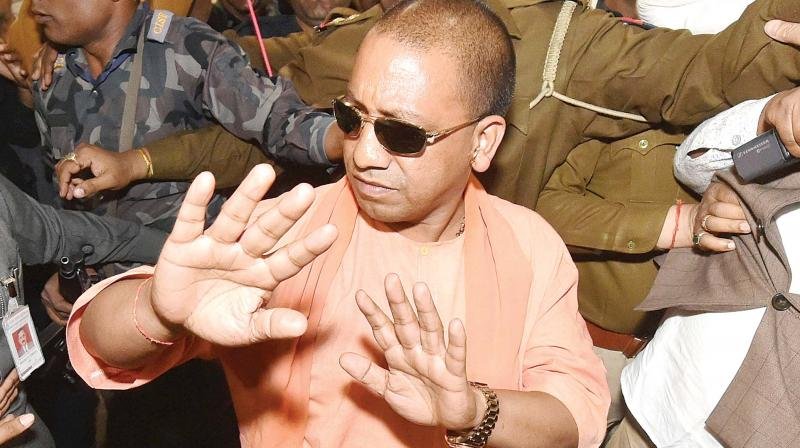 Prime Minister Narendra Modi, who flew in here to attend the swearing-in ceremony, also had some reassuring words. "Our sole mission & motive is development. When UP develops, India develops. We want to serve UP's youth & create opportunities for them," Modi tweeted while congratulating Adityanath.
 "I have immense confidence that this new team (led by Adityanath) will leave no stone unturned in making UP Uttam Pradesh (foremost state). There will be record development," the Prime Minister added.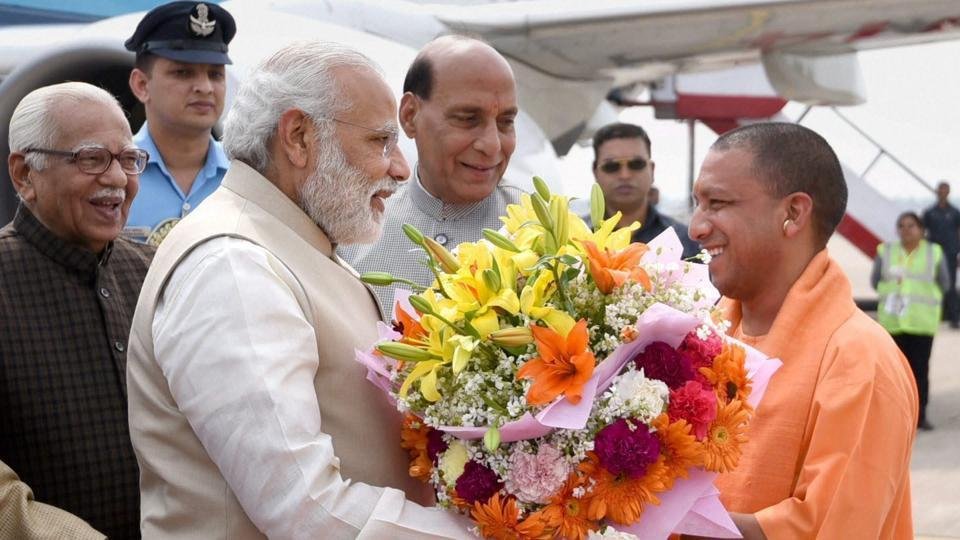 The swearing-in ceremony, that took place in the presence of thousands of people at Kashiram Smriti Upvan, was attended by Prime Minister Narendra Modi, BJP chief Amit Shah, party patriarch L K Advani, other senior party leaders and leaders of almost all the NDA allies and Chief Ministers. 
Outgoing Chief Minister Akhilesh Yadav and his father and Samajwadi Party founder Mulayam Singh Yadav also attended the function. However, BSP supremo Mayawati boycott the event. Interestingly, the chief minister, his two deputies — BJP state unit chief Keshav Prasad Maurya (47) and party's national vice president Dinesh Sharma (53) — and Raza (49) are not members of either House of the UP legislature.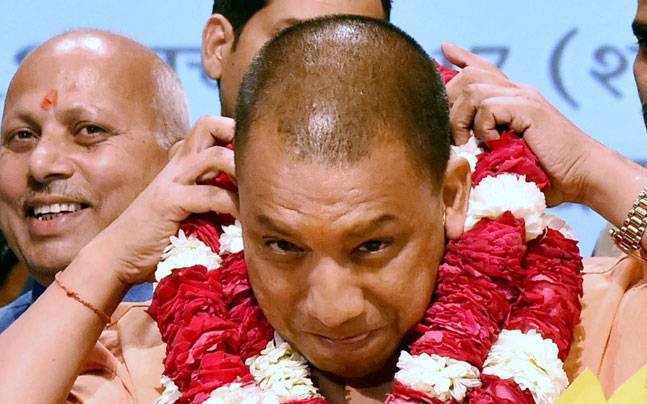 Besides the two deputy CMs, his council of ministers has 22 other cabinet ministers, nine ministers of state with independent charge and 13 ministers of state. at Kashiram Smriti Upvan at a grand 90-minute ceremony attended by a galaxy of BJP luminaries including Prime Minister Narendra Modi, Amit Shah, Rajnath Singh and L K Advani.
Here's how Twitter reacted to Yogi Adityanath's mantra of 'Sabka Saath, Sabka Vikaas':
#YogiAdityanathCMofUP Forget as an Indian or a mere citizen! One hangs one's head in shame as a Hindu! Sabka Haath, PM Modi?! Masks off.

— Shoma Chaudhury (@ShomaChaudhury) March 18, 2017
(Feature image source: PTI)