"You need to dream and be inspired. But underneath the dreaming, lies the fact that you need infrastructure, support and exposure. It will take time yes, but baby steps... and it will happen."
Ryan Giggs's answer to 'what does India need to do to one day qualify for the World Cup' would be the answer by pretty much anyone who knows the football scene in the country. But Giggs put into perspective the tangible requirements need to be fulfilled before dreaming. 
The Manchester United legend was in India on March 9 for the launch of the second season of Premier Futsal - the 5-a-side league that provided Indian fans the chance to see the likes of Ronaldinho in action in its first year. Premier Futsal is back again - and this time it's longer (14 days compared to 8), has more matches (27 days compared to 15) and adds another city as a venue.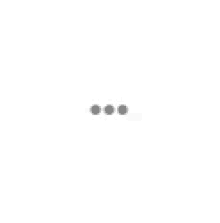 But here's the really attractive part of the most watched futsal league in the world: it provides a another chance to play professional footy in India - one which probably doesn't provide as much money and glamour (at least now). However, it is simpler, can allow you to have an alternate career and isn't as physically grueling and age-restrictive as proper football.
Premier Futsal's scouting programme 'Launchpad' is the first step to becoming a futsal player. It is pretty basic:  anyone from the age of 18 to 30 will get to go for selection trials which, through the support of the sports ministry, will be held across the country. 
The trials are from March 10 till April 10. 
If you get shortlisted, you head to a boot-camp to be judged and put into futsal teams where you can play with legends of the sport. Last season, Giggs, Paul Scholes, Michel Salgado and Ronaldinho were all in India along with the world's best futsal player Falcao. 
"We were able to unearth some very promising, young players who rose to the occasion when needed and contributed to the quality of futsal played on court, a first-of-its-kind in the world. With season two, we seek to be bigger and reach out to a wider audience potentially changing lives via LaunchPad, which is going to act as a great awareness campaign for the sport and promote community building through youth engagement," former World Player of Year and president of Futsal Luis Figo said.
There is the argument that futsal is not real football - but for a nation which suffers from scouting problems, elevation of talent to stardom and major infrastructural problems - it's not a bad idea to try out for a futsal team. Especially when you compare it with the arduous journey of modern football which involves interest, skill, exposure at school and academy level, lower leagues, I-League and eventually India's senior side. 
All this, only for a career in India - to make it abroad is a completely different ballgame.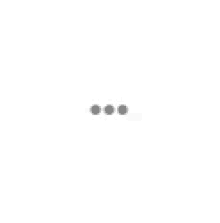 According to the organisers, Premier Futsal was watched by 50 million people last year. They also said 28 million people overseas watched the league, which is telecast live on the Sony network. 
Virat Kohli and Luis Figo are associated with the league, which in turn, is affiliated with the Futsal Association of India and has accreditation from the International Futsal Federation.
All in all, if you've missed the bus in football when you were young, and are good at 5-a-side (which is mostly what's being played in India nowadays, with more turfs coming up than green pitches for football), Premier Futsal could be the ticket to your dream.