"Kabhi kisi ko mukammal jahan nahin milta, kahin zameen toh kahin aasman nahi milta."
Profound, simple and expressive – these words pretty much sum up this couplet, like all others by Nida Fazli. His poems are simple, yet captivating with a deep philosophical meaning. Born into a Kashmiri family as Muqtida Hasan Nida Fazli, Fazli saheb was a legendary poet and lyricist, who remained in India even while his entire family moved to Pakistan after the partition. His poems reflect on love, loneliness, and fate, and reach millions of hearts even today. It is said that his writings were inspired from his own heartbreak, and the pain of separation found poignant expression in his shayari.
Here are 20 exceptional shayaris by Nida Fazli to give your soul some solace: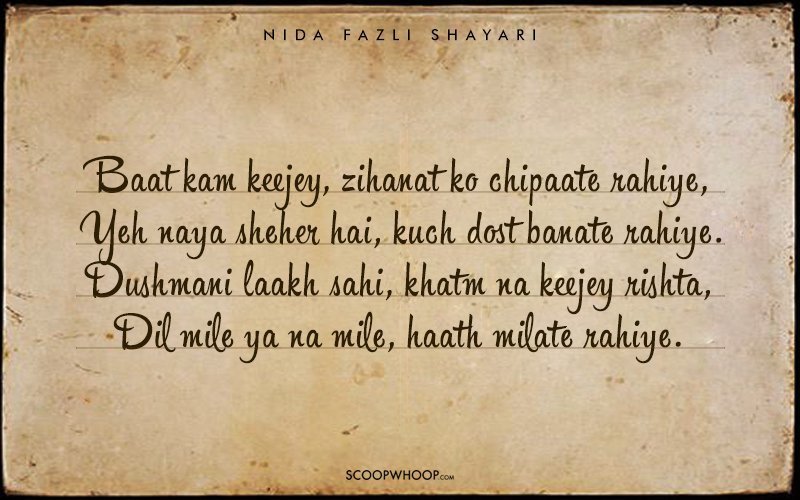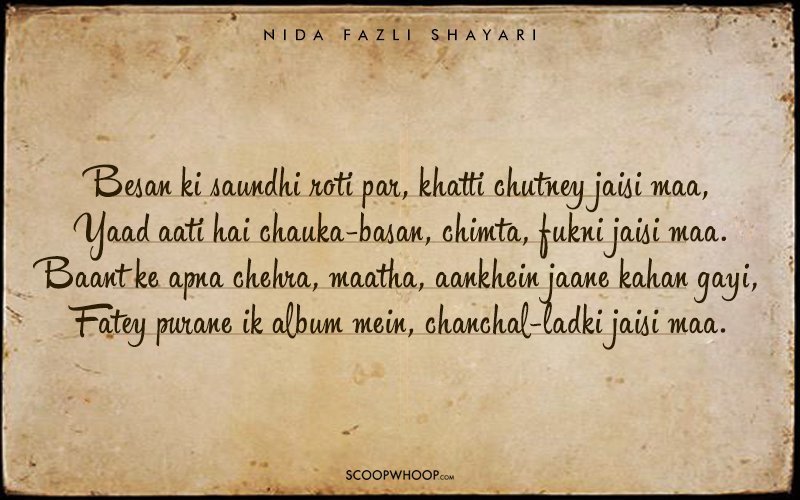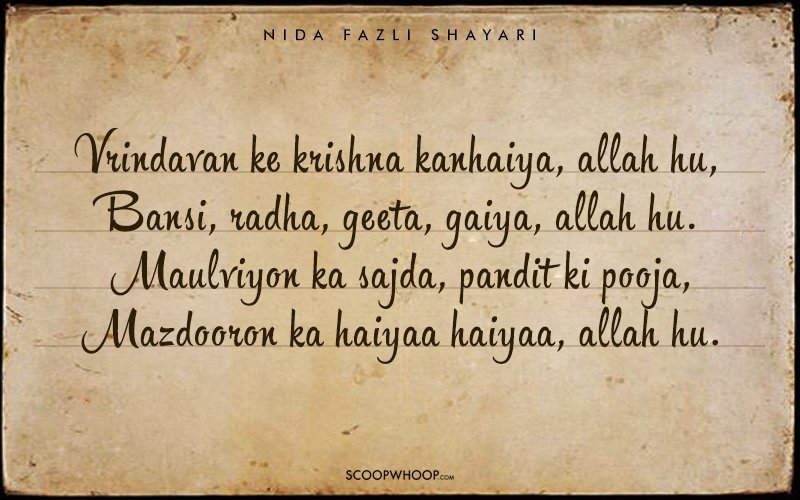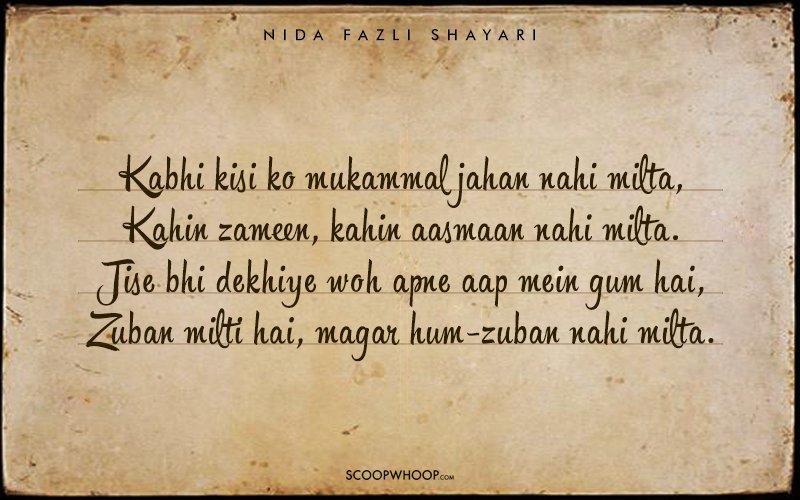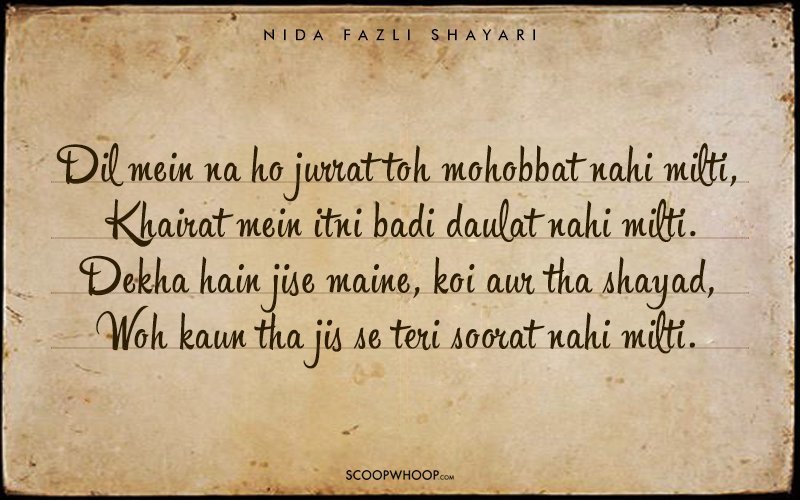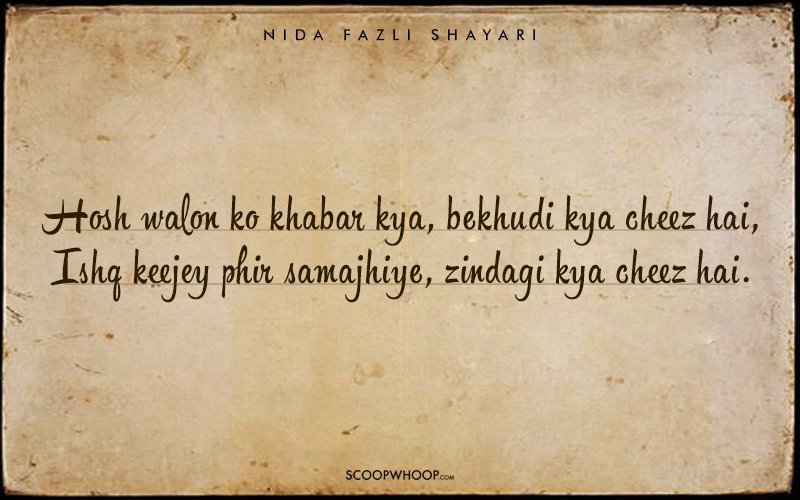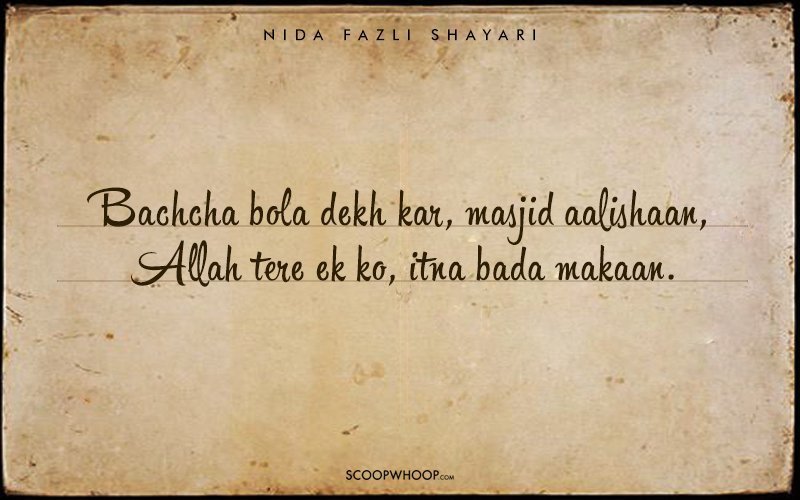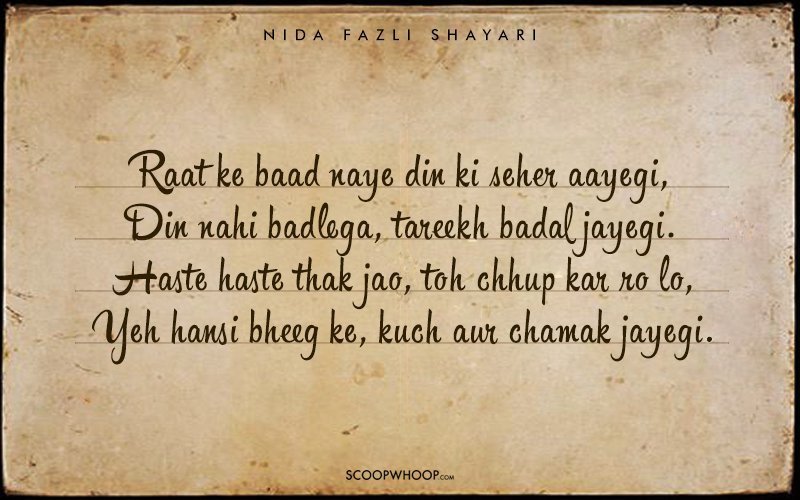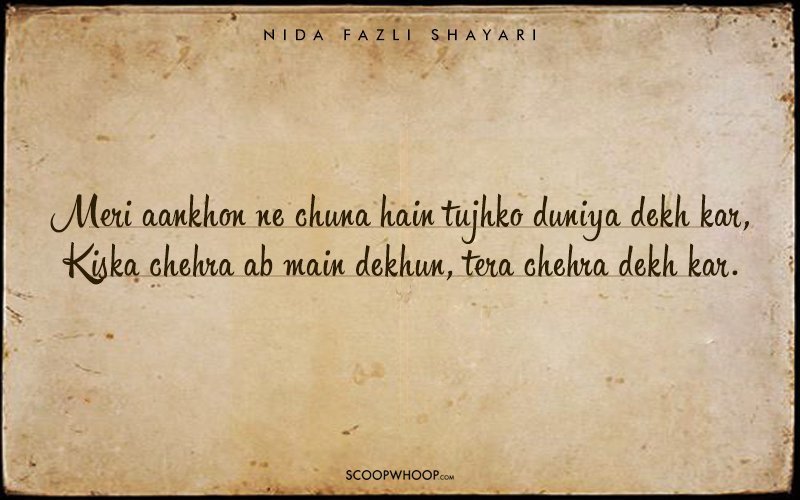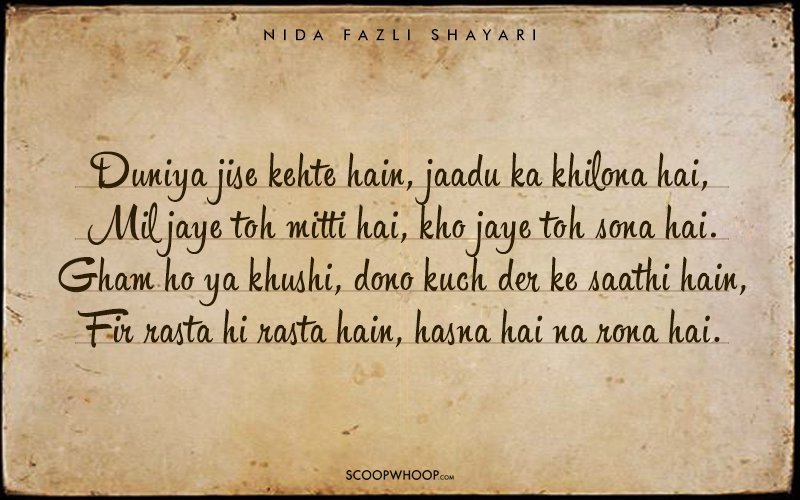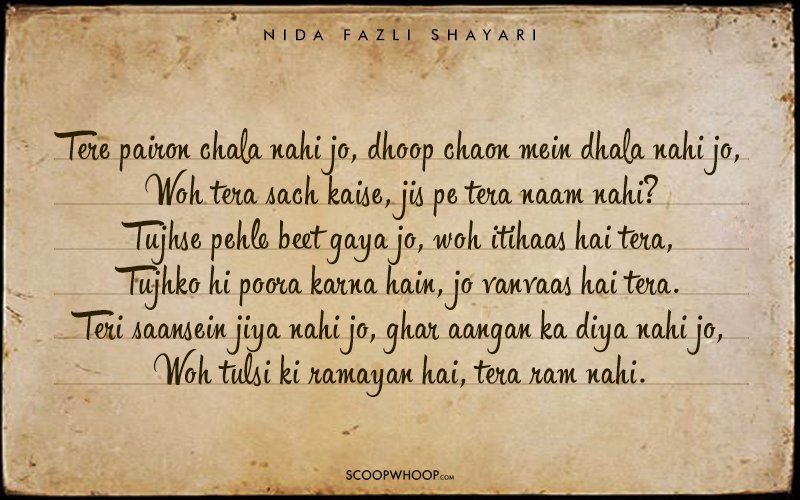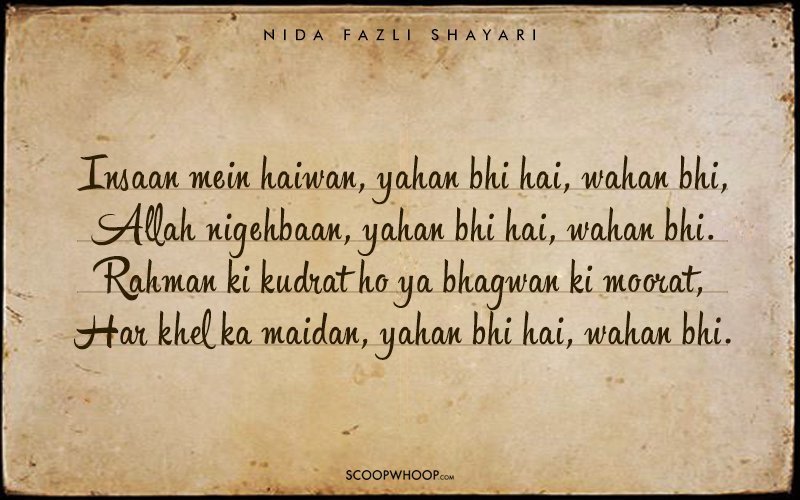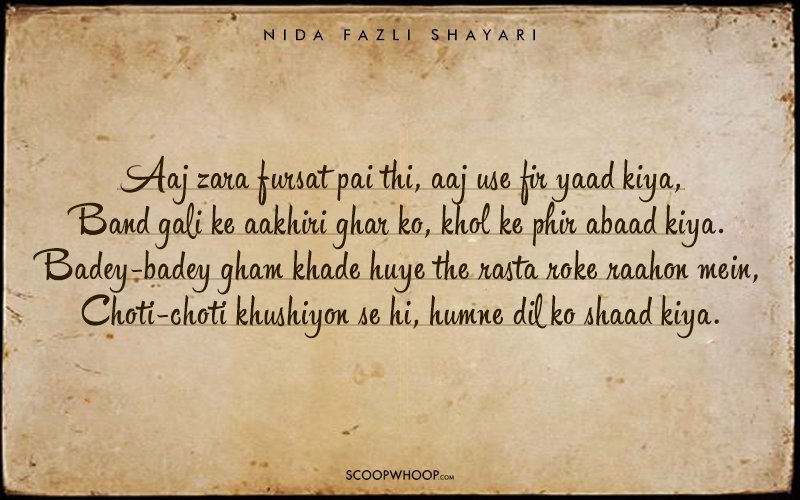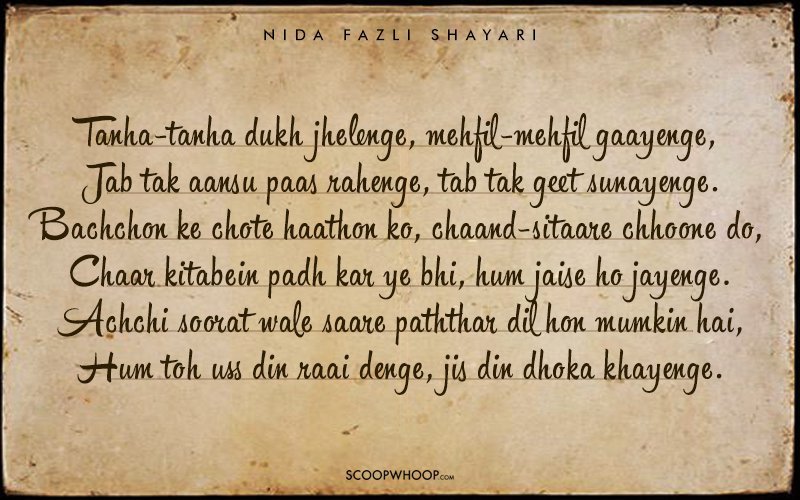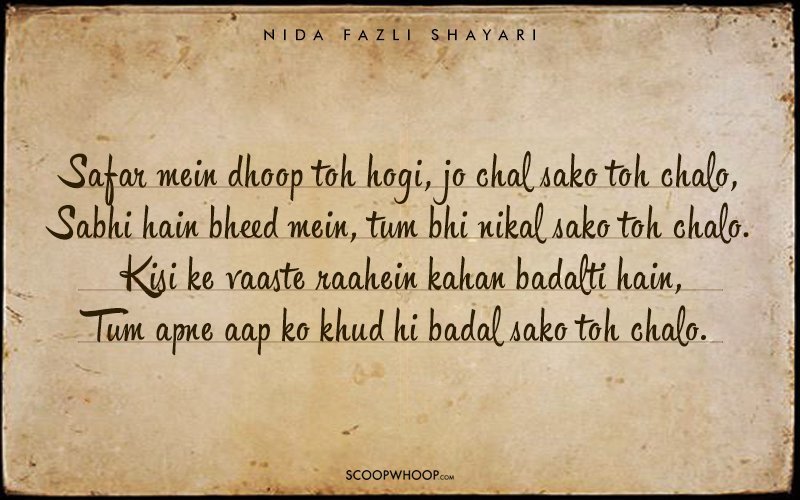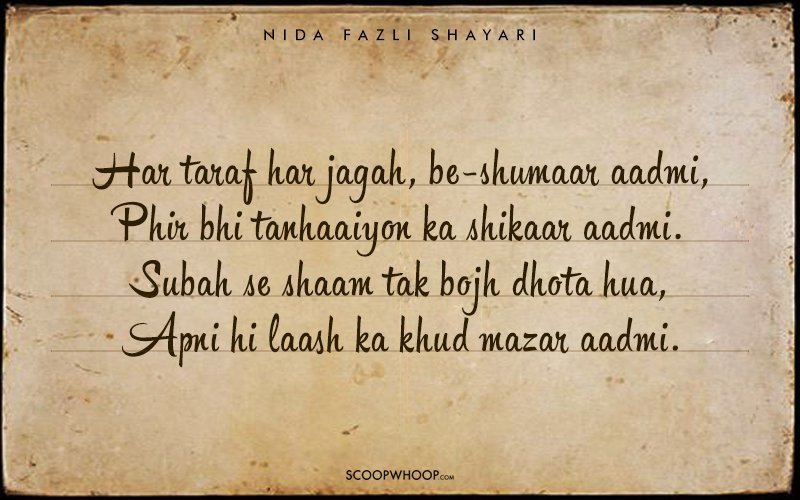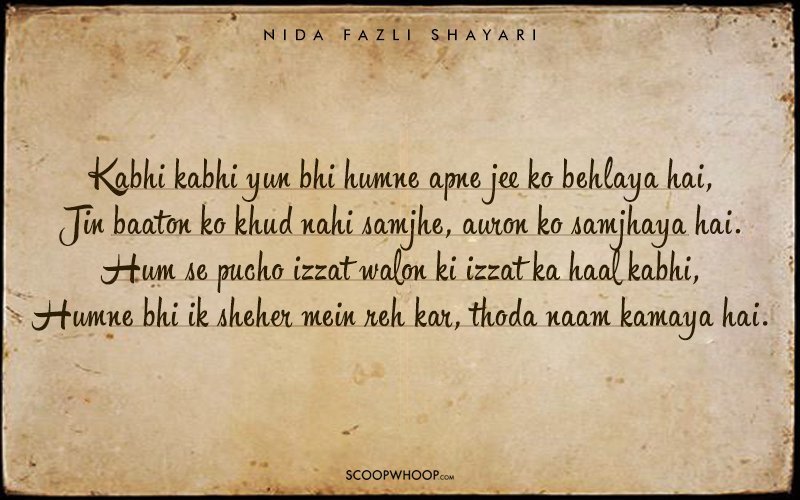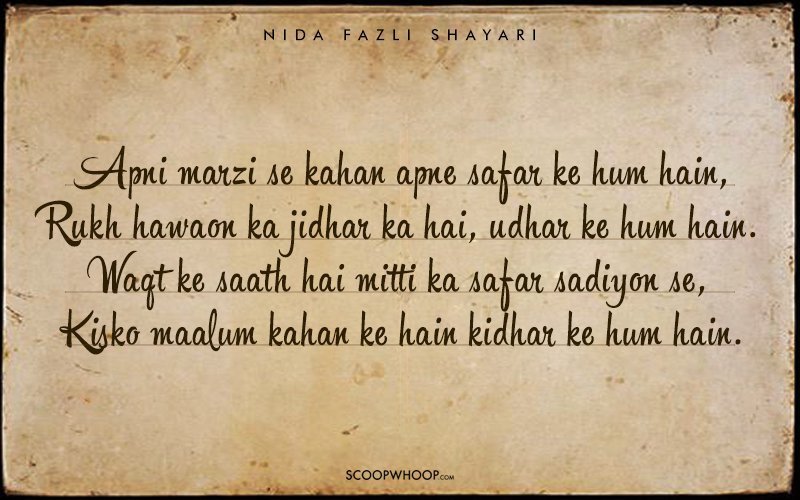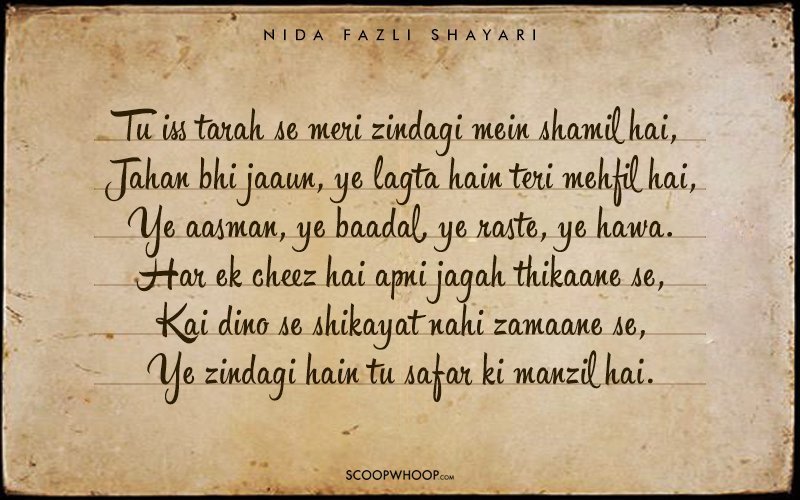 All images designed by Palki Sharma.