Everything in this world seems to be so different when you are a child. Those carefree days and innocent moments, all make so much sense today and our hearts can just long for them to come back. 
Here are 15 shayaris that will let you relive your childhood with all its charm and essence.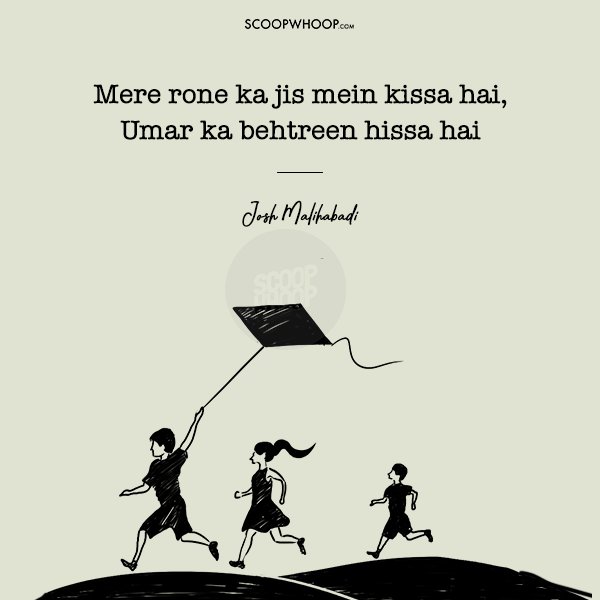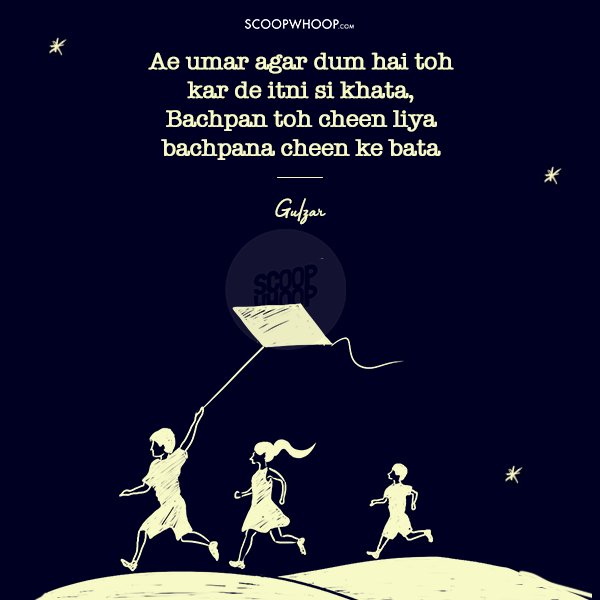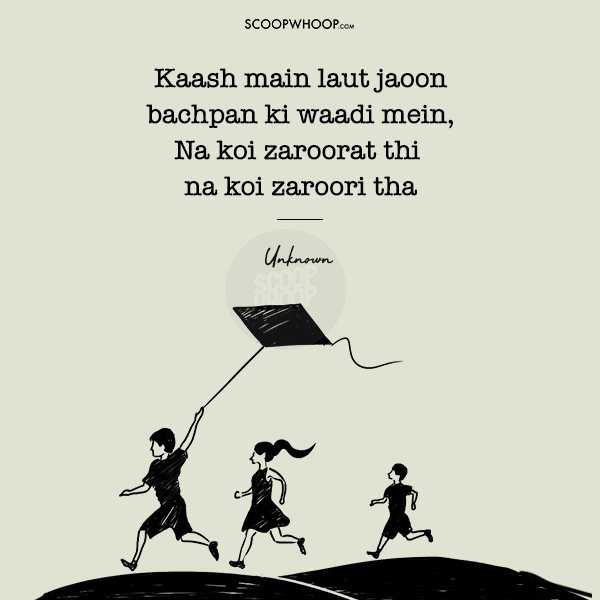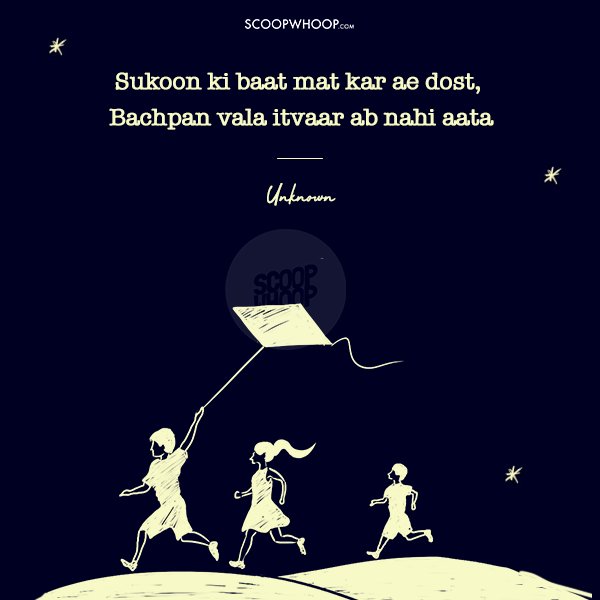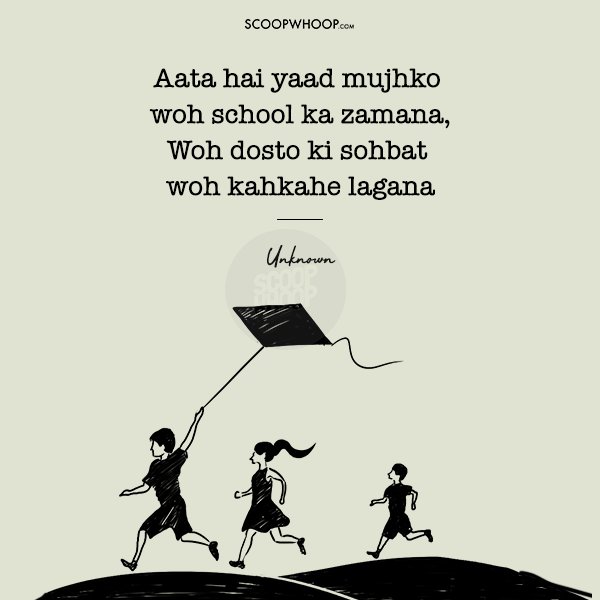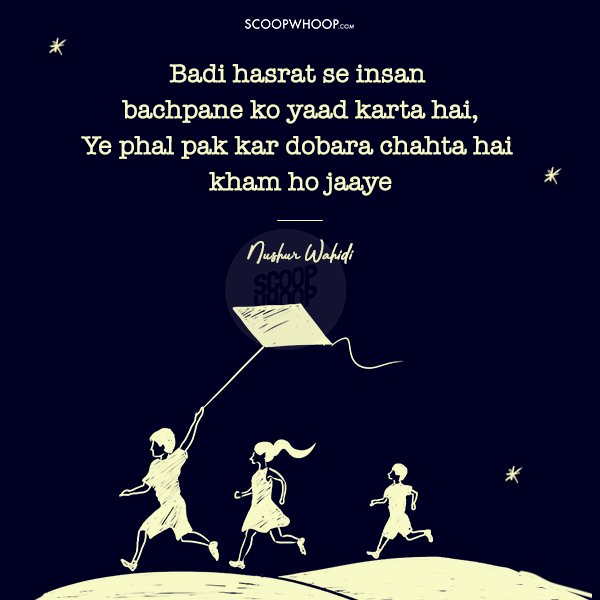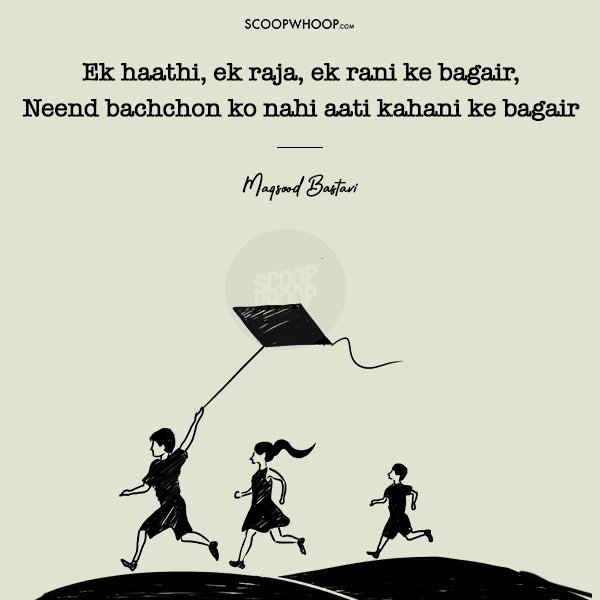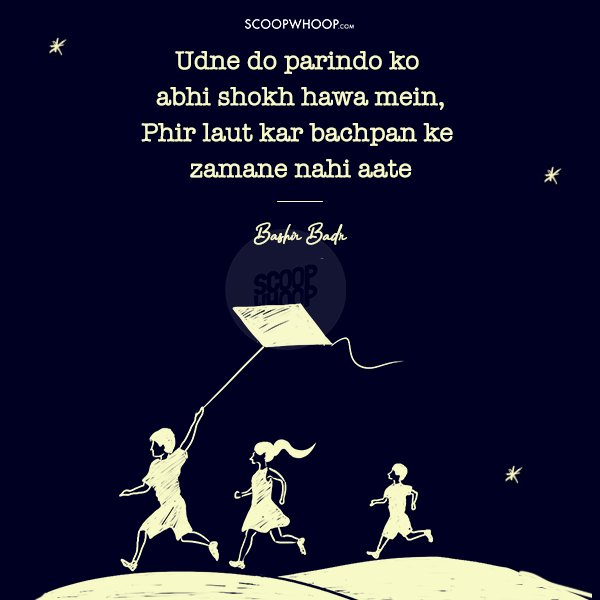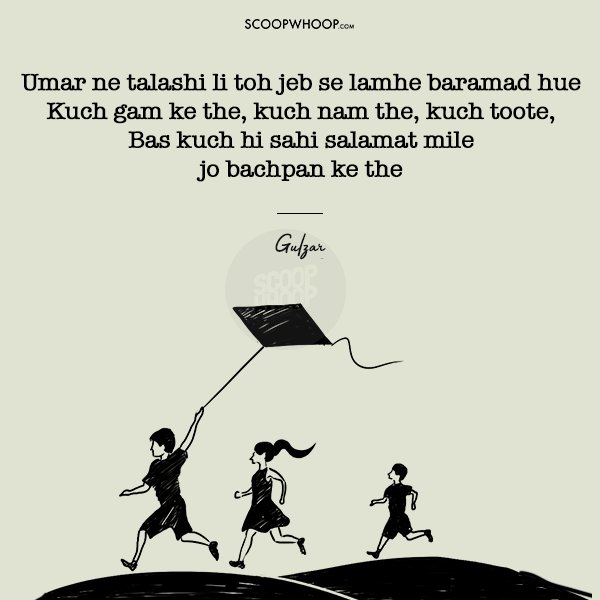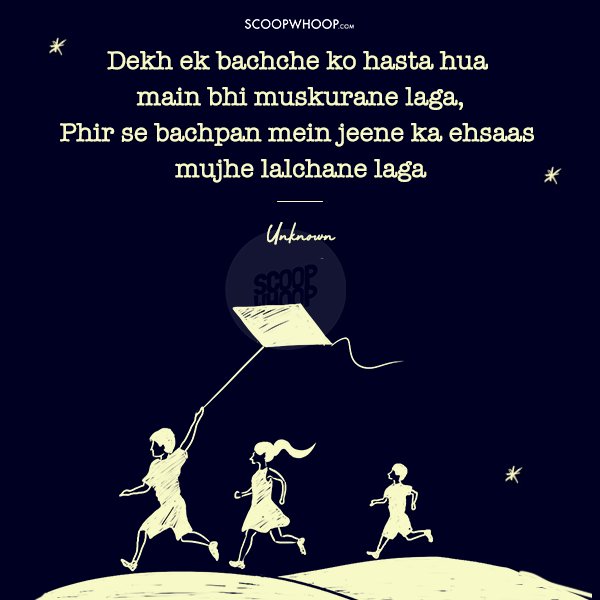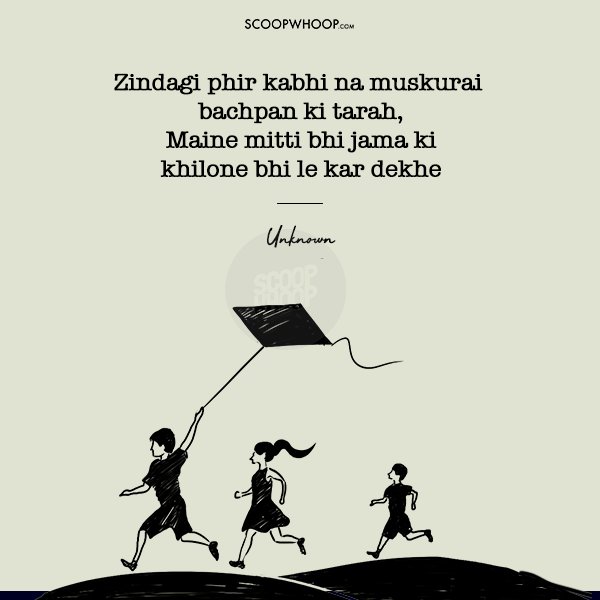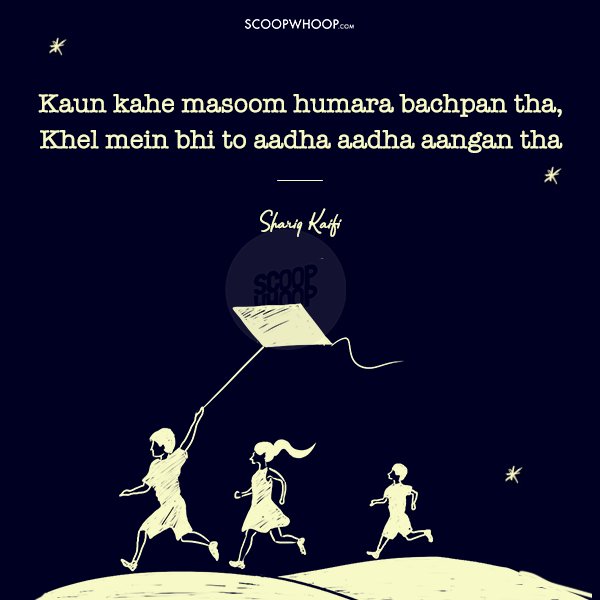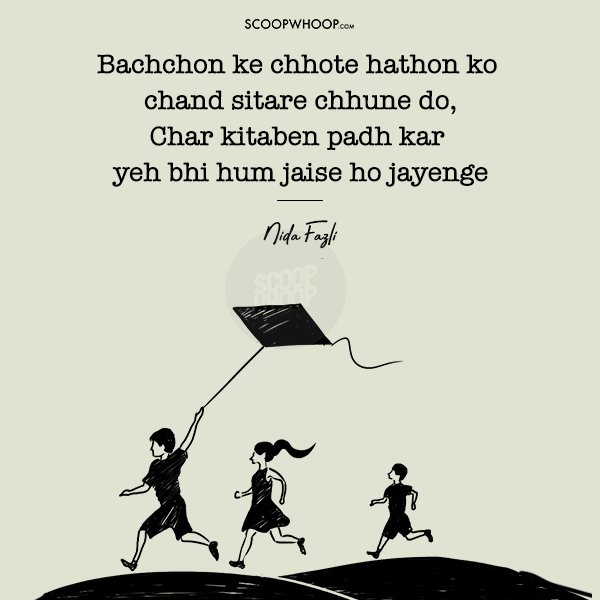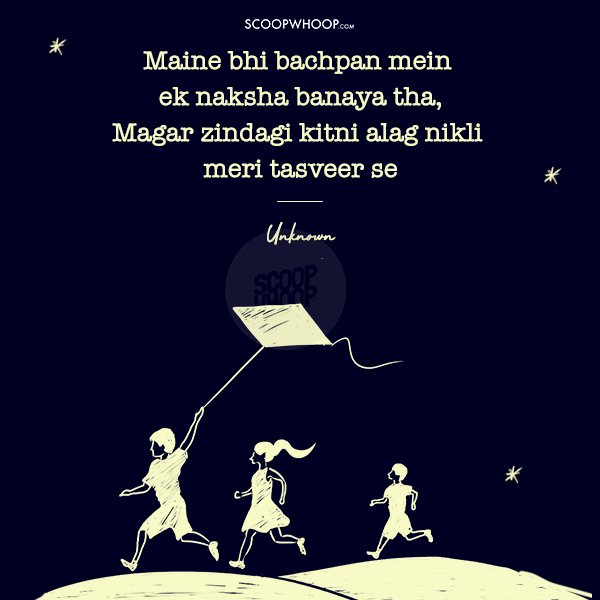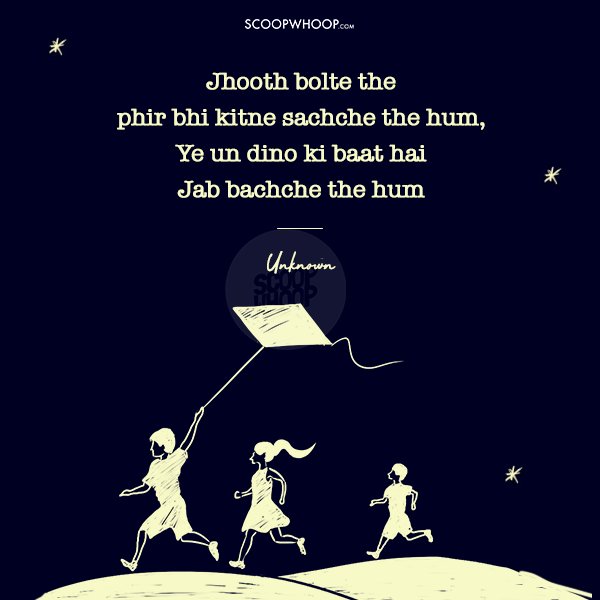 Kaha aa gaye iss samajhdari ke daldal mein, woh naadan bachpan kitna pyaara tha.
Design Credits: Lucky Mehendiratta