With the startup ecosystem maturing at an increasing rate, the traditional workplaces are being given a fun makeover to build a conducive work environment for the employees. Take for example, the recreational spaces in offices. These are the places where the staff can chill and recharge from time to time which can serve as an effective boost in employee motivation. Here are 15 of the coolest offices with awesome recreational spaces.
1. Myntra, Bengaluru
This fashion e-commerce company is leaving no stone unturned to make its employees feel comfortable during office hours. With gym facilities, an engagement area featuring snooker, foosball, and table tennis and breakout areas for employee engagement, Myntra's work mantra reflects a lot in their newly designed Bengaluru office.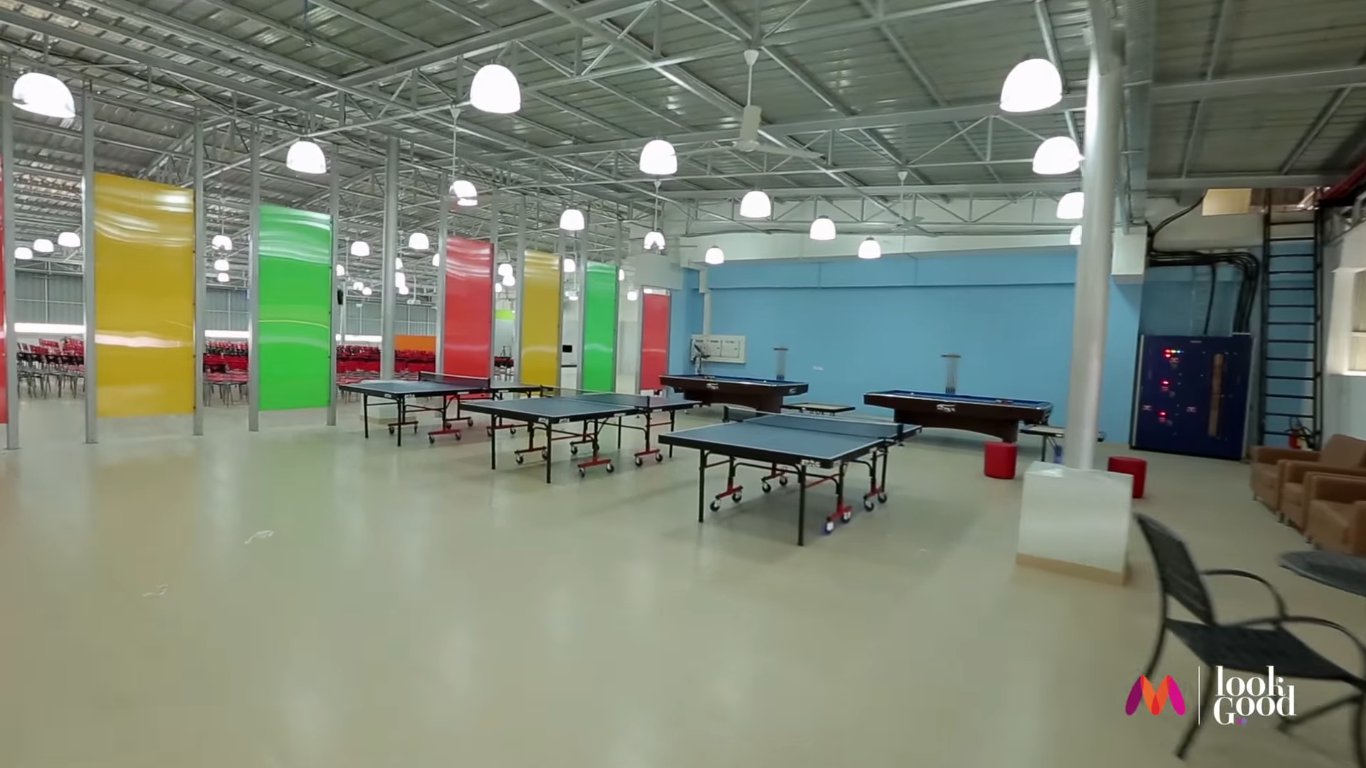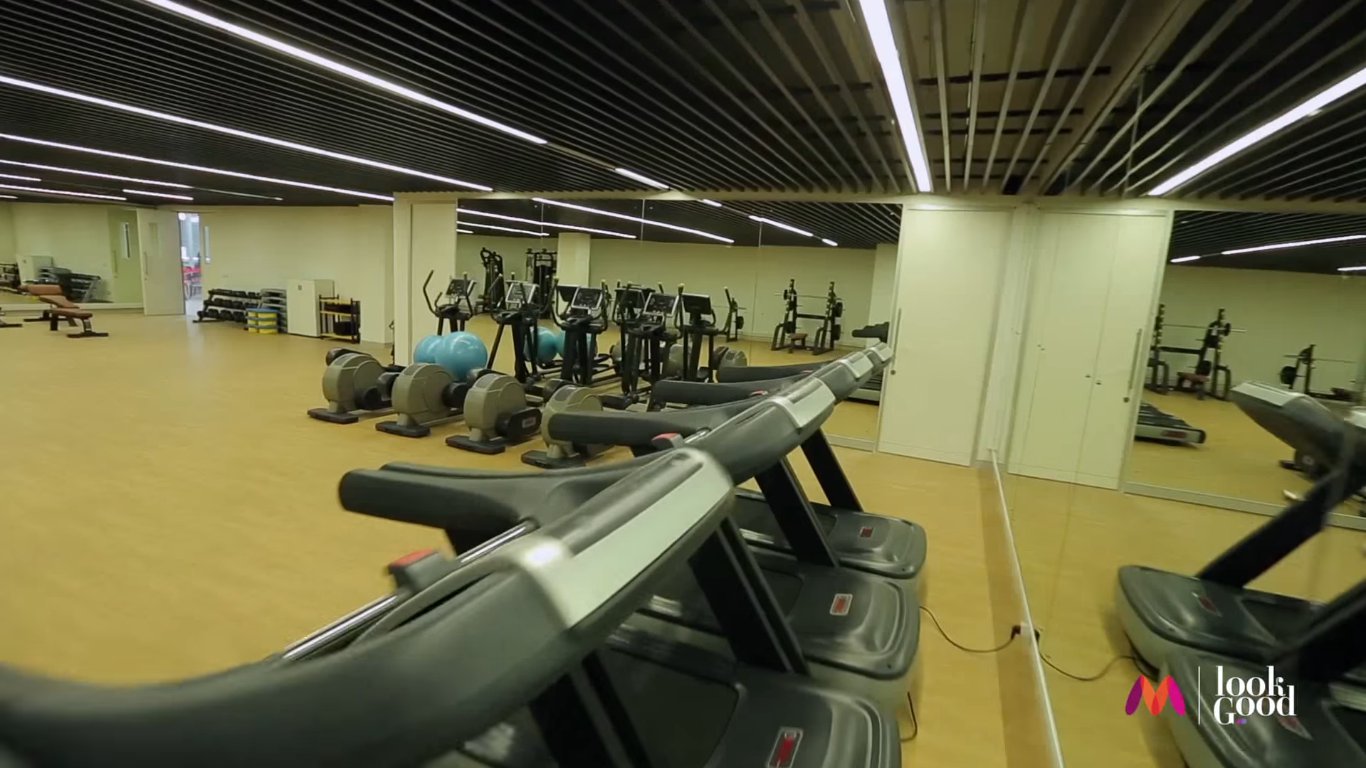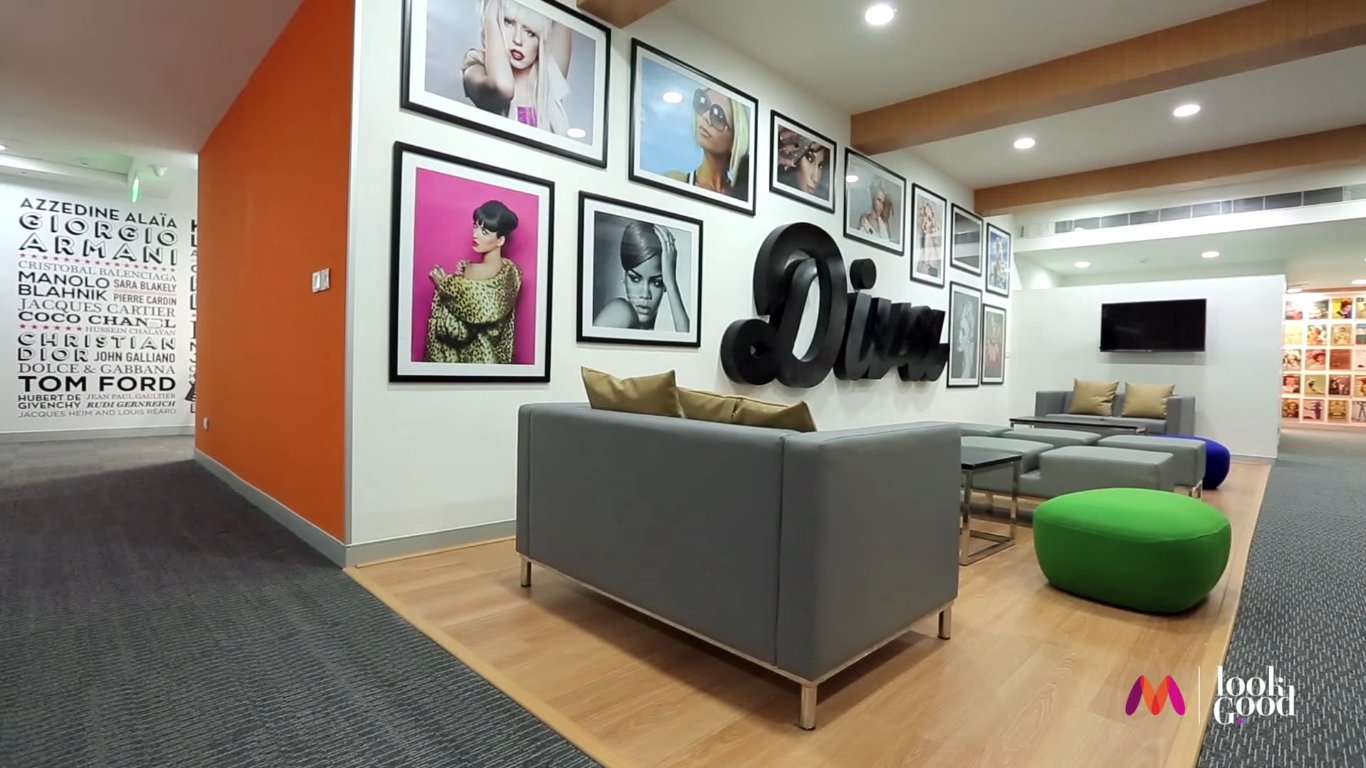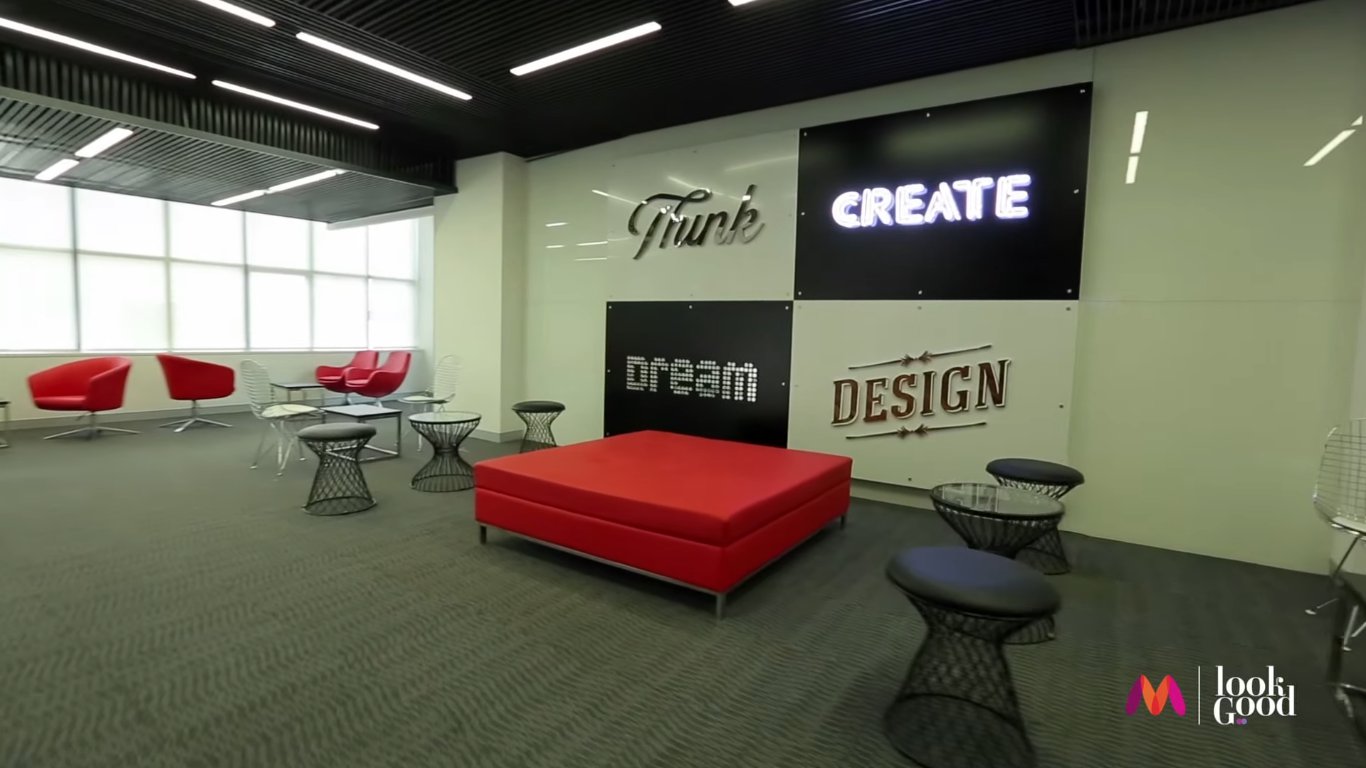 2. Flipkart, Bengaluru
Apart from the roomy and colourful working area, Flipkart's Bengaluru office includes lots of breakout zones, a cozy little library, and games like miniature golf among other recreational activities for its employees. And surely, it adds a lot of definition to the youthful work culture of Flipkart.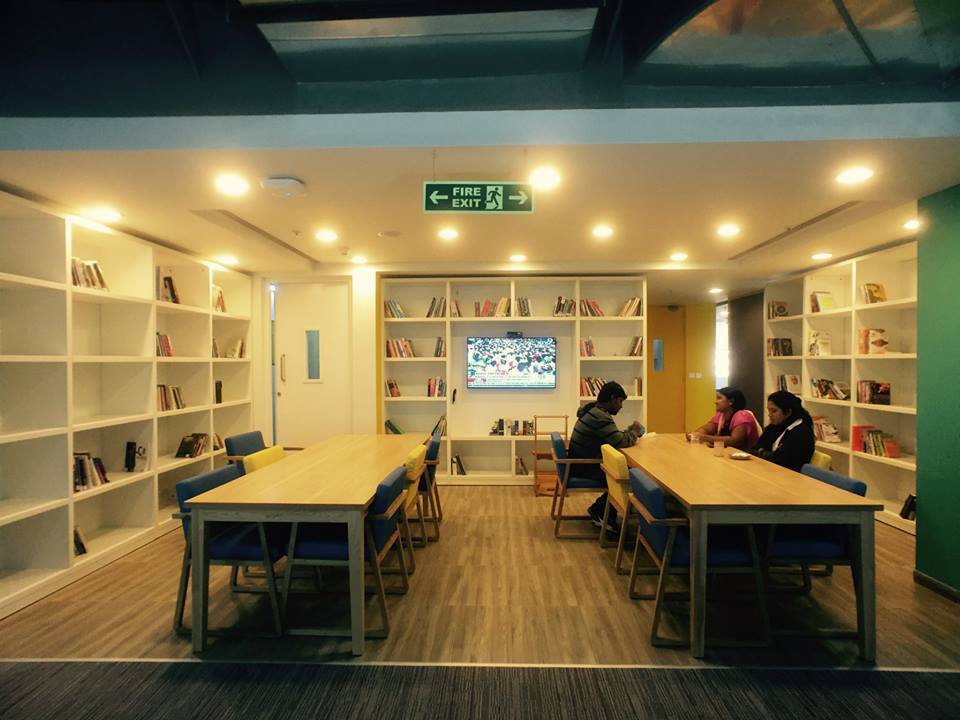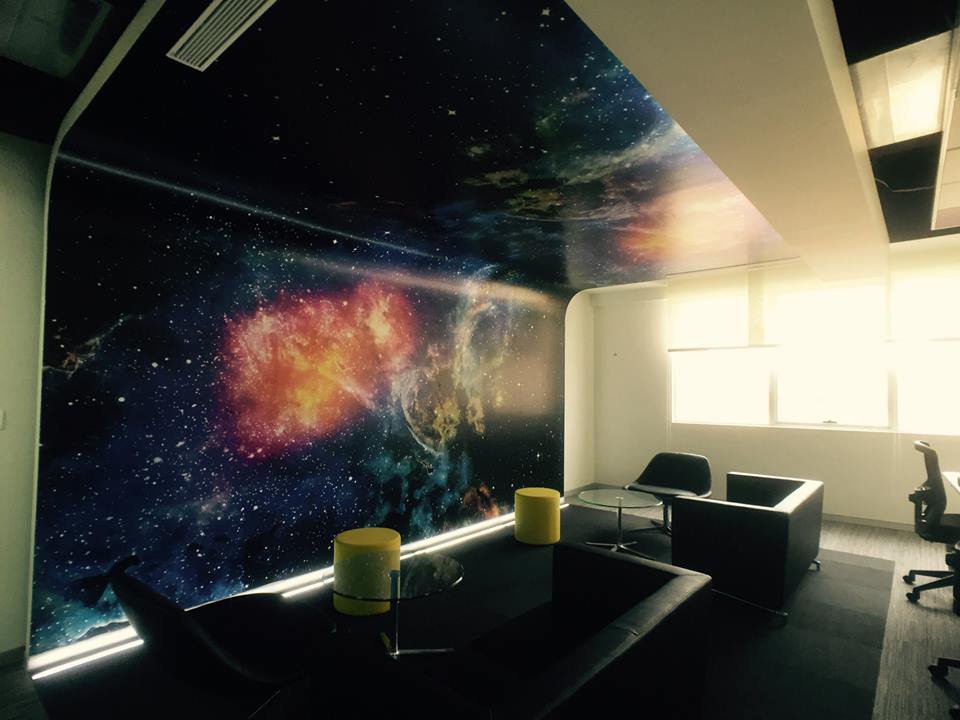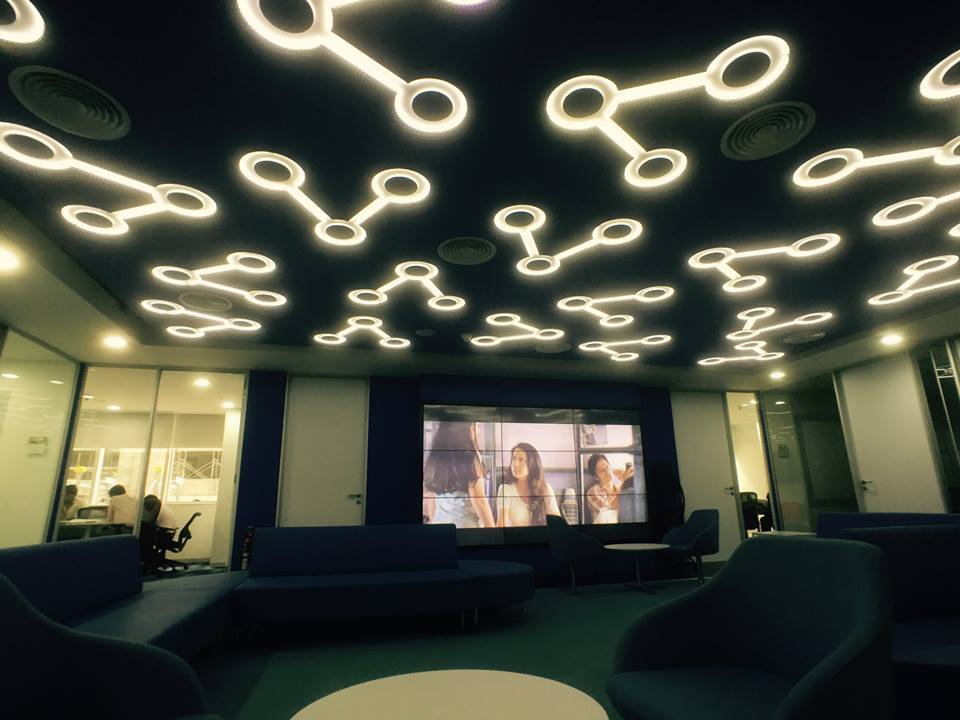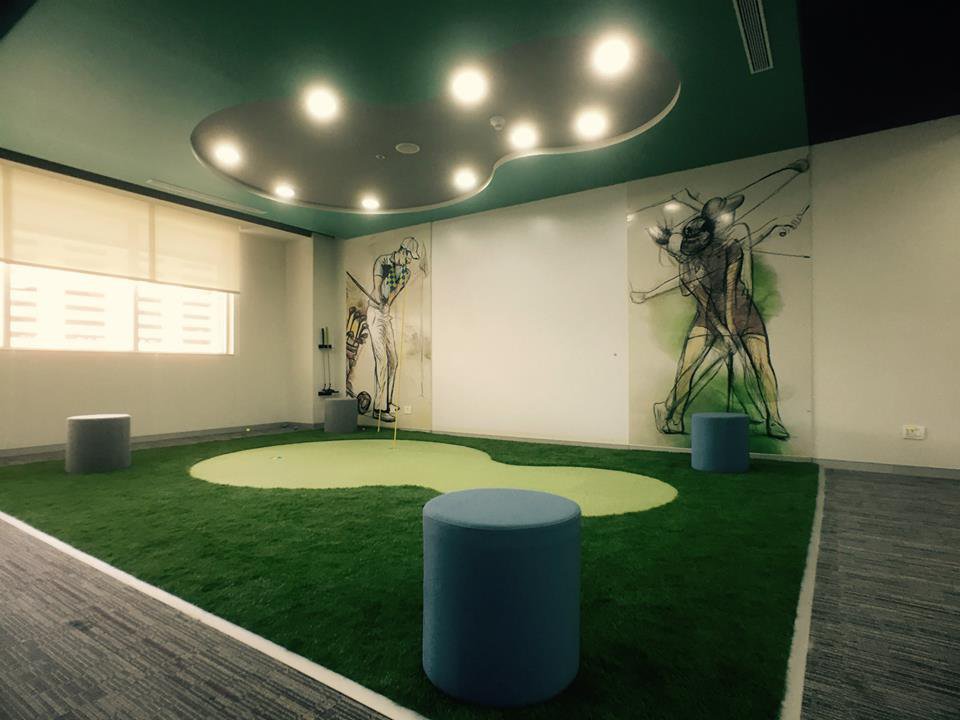 3. Skype, California
Skype's North American Headquarters in California is a highly functional yet creative workplace to work. But when it comes to taking a break, the place offers recreational as well as meeting places for the office people. An open floor plan aimed to get together and collaborate with others along with a colourful game room only gives the space a more cozy, homely feel.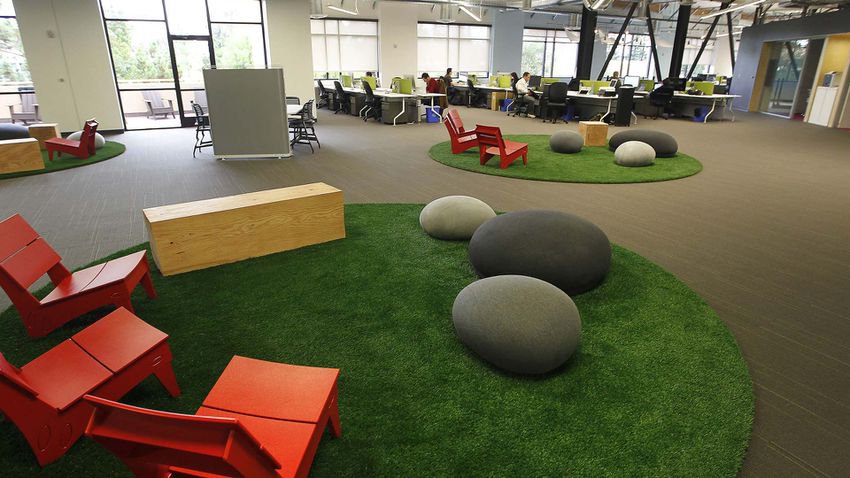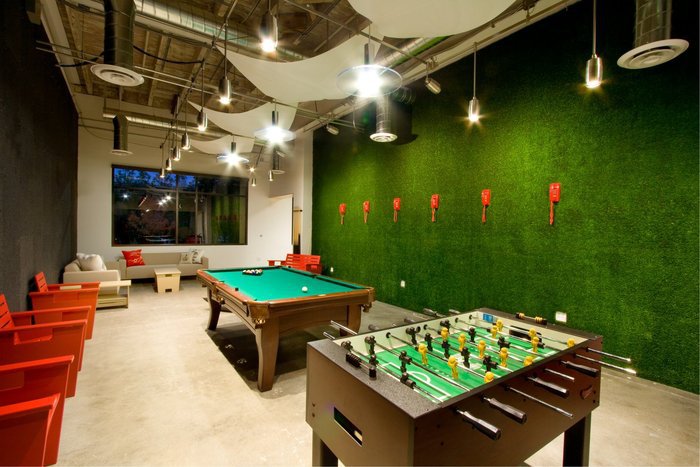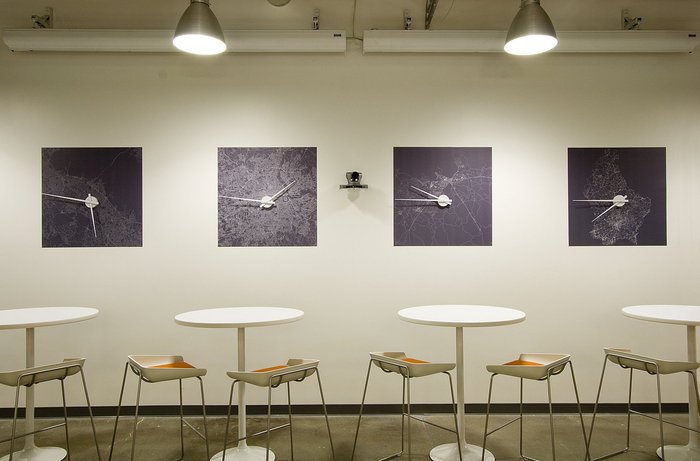 4. AOL, California
With a fresh design, AOL offers its employees large and bright-coloured meeting spaces which go pretty well with the games and relaxation area. This is one smart move to encourage movement and collaboration among employees.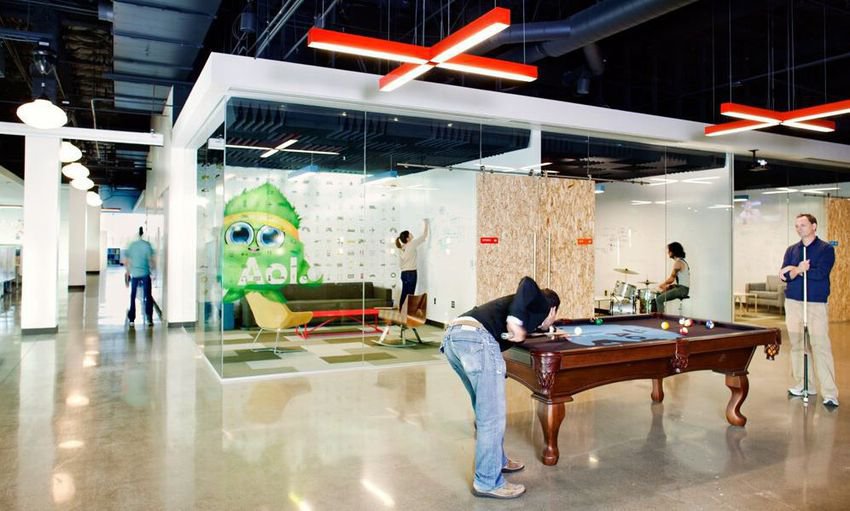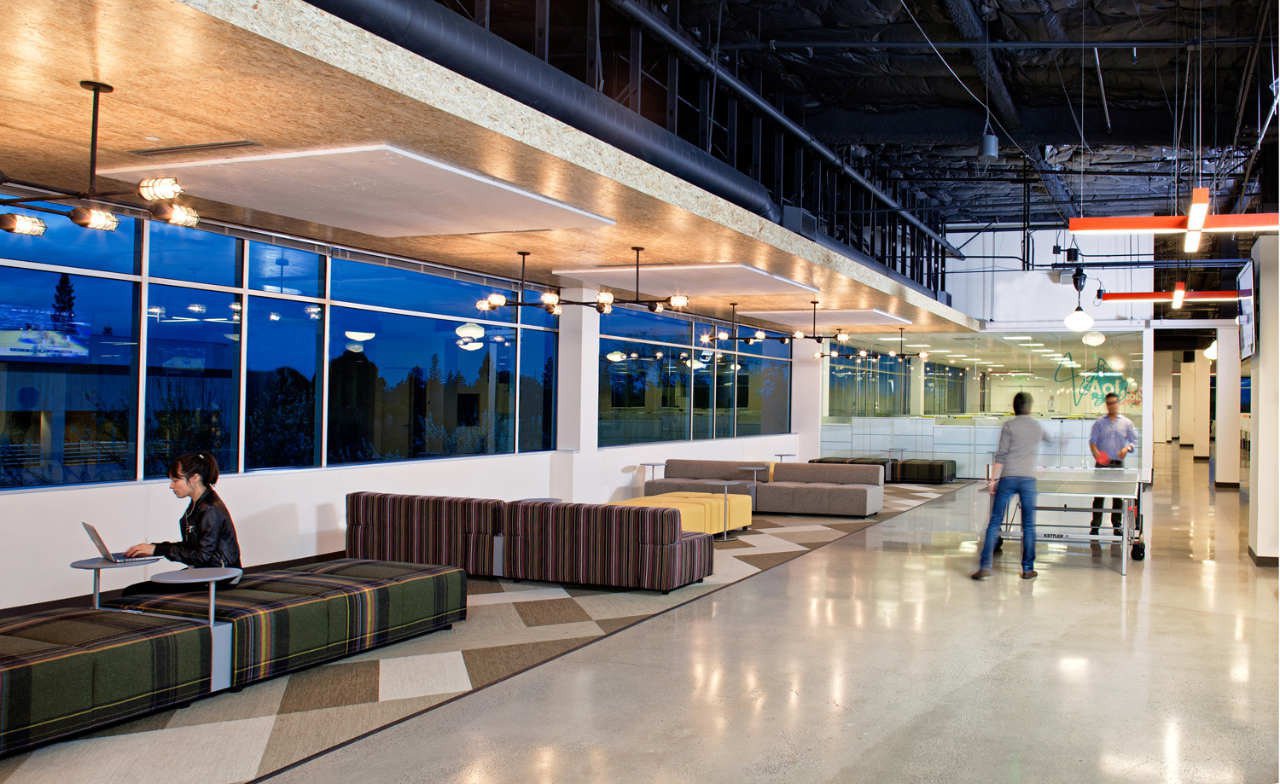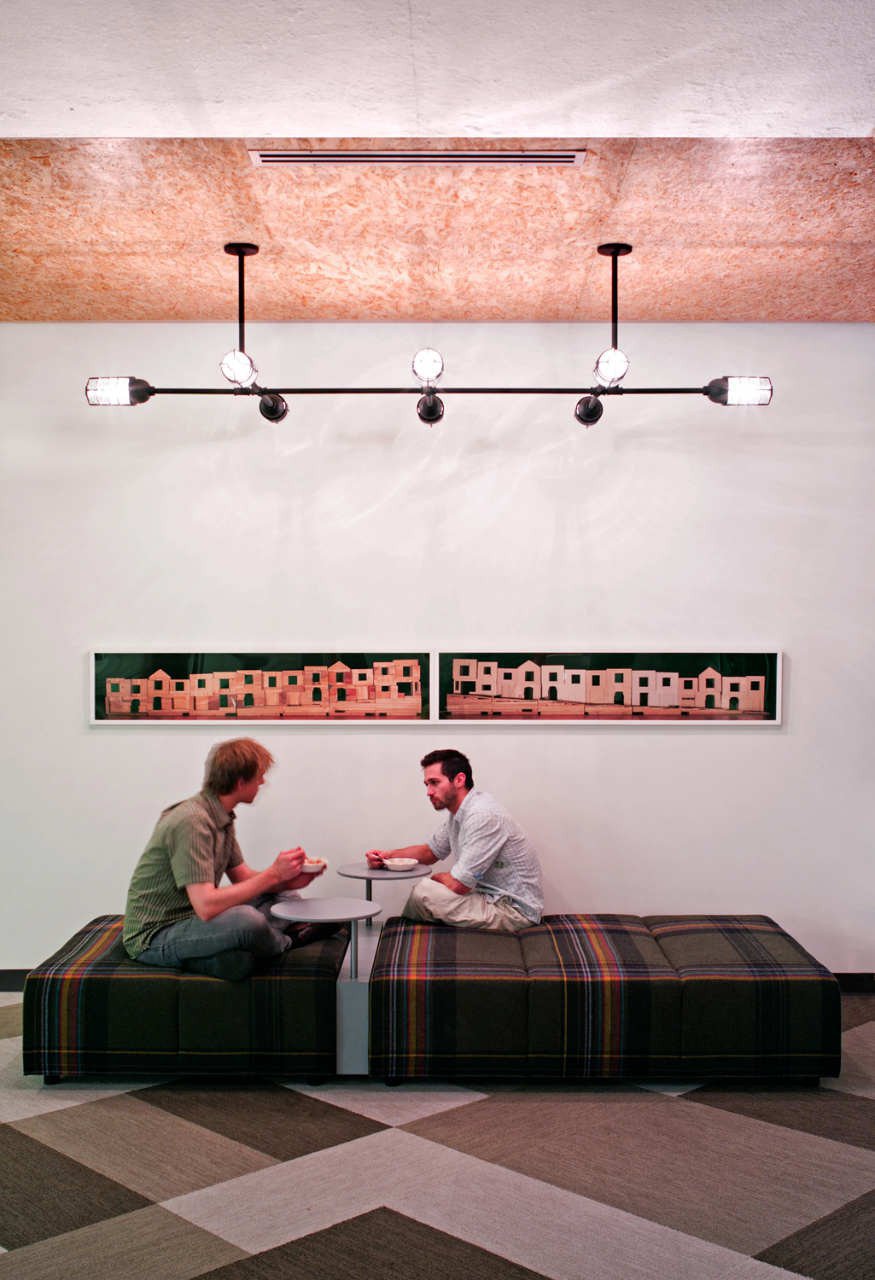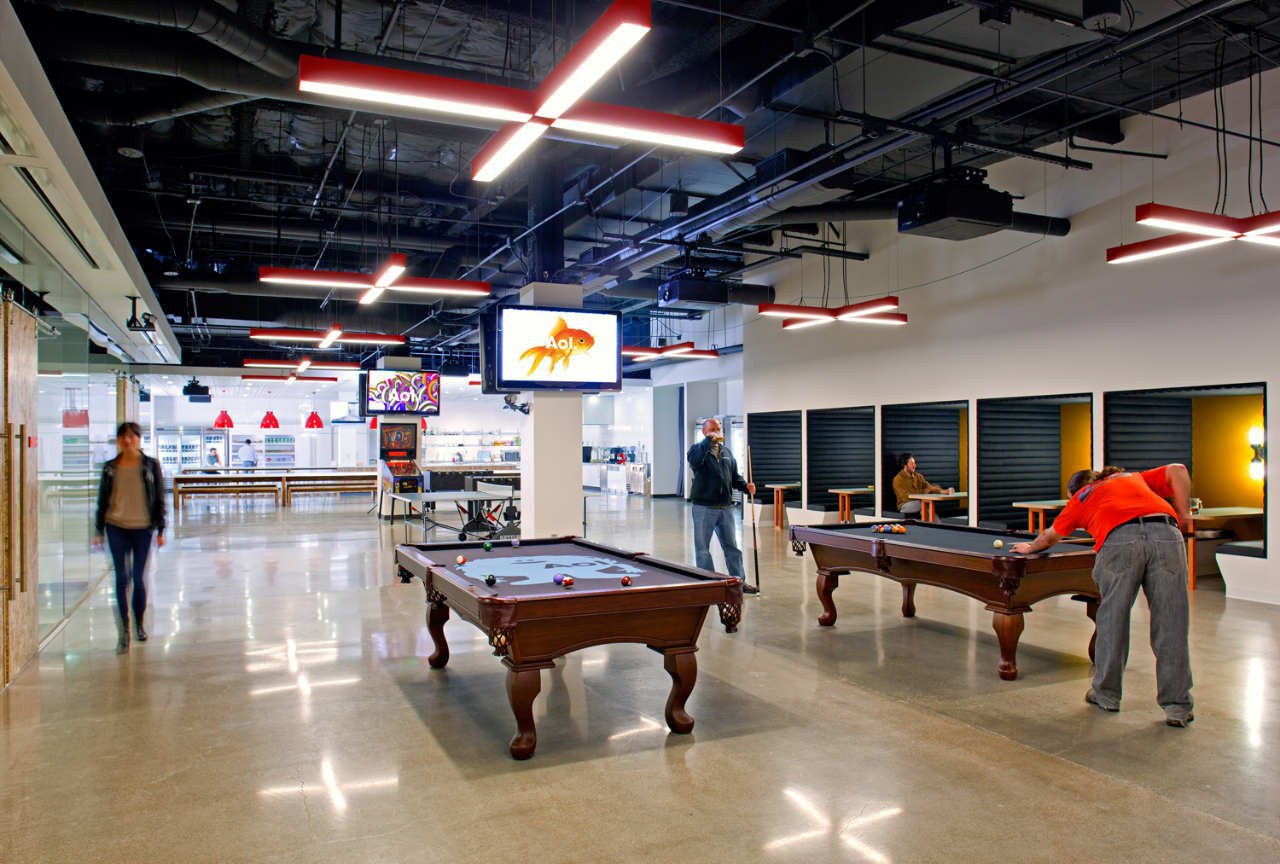 5. Razorpay, Bengaluru
A wide open space with evenly distributed workstations and activity rooms, Razorpay's Bengaluru office is a dream place to work. Whether you need to take a quick rest in the nap room or involve yourself with Xbox after stressful work hours, Razorpay has a lot to offer its employees to tune out the noise in their head.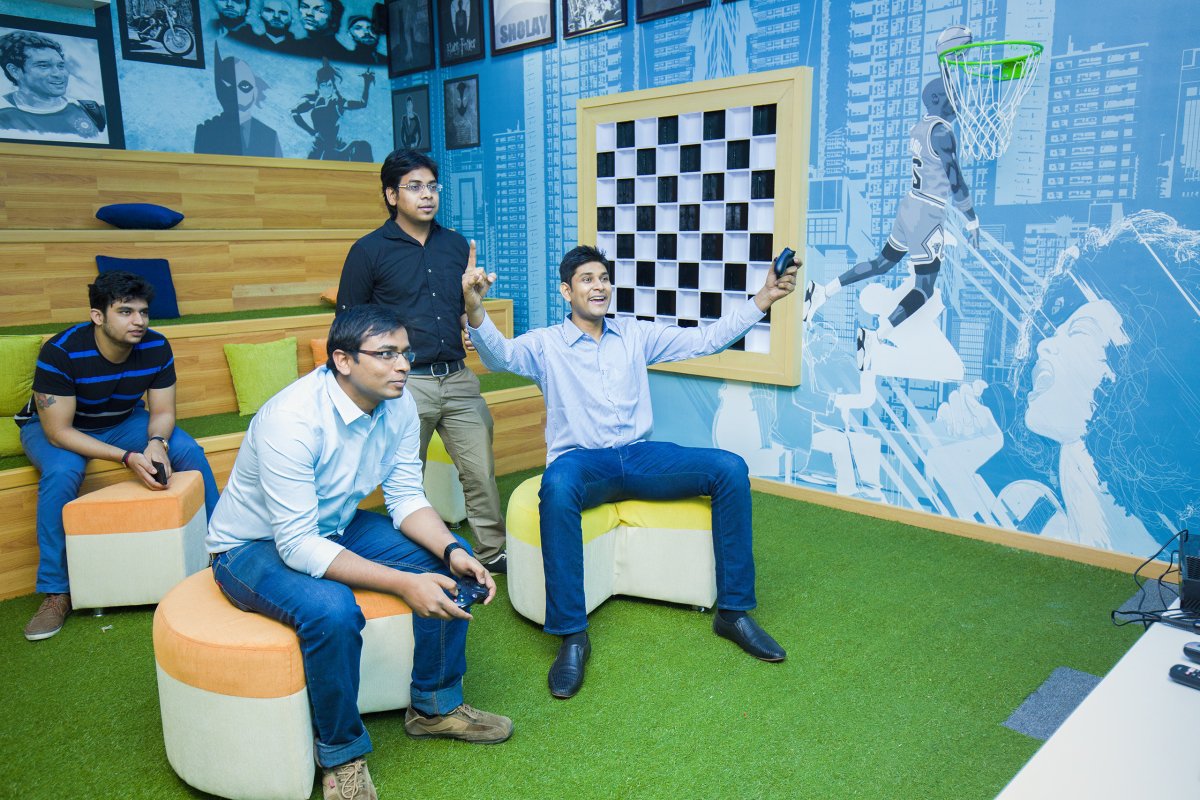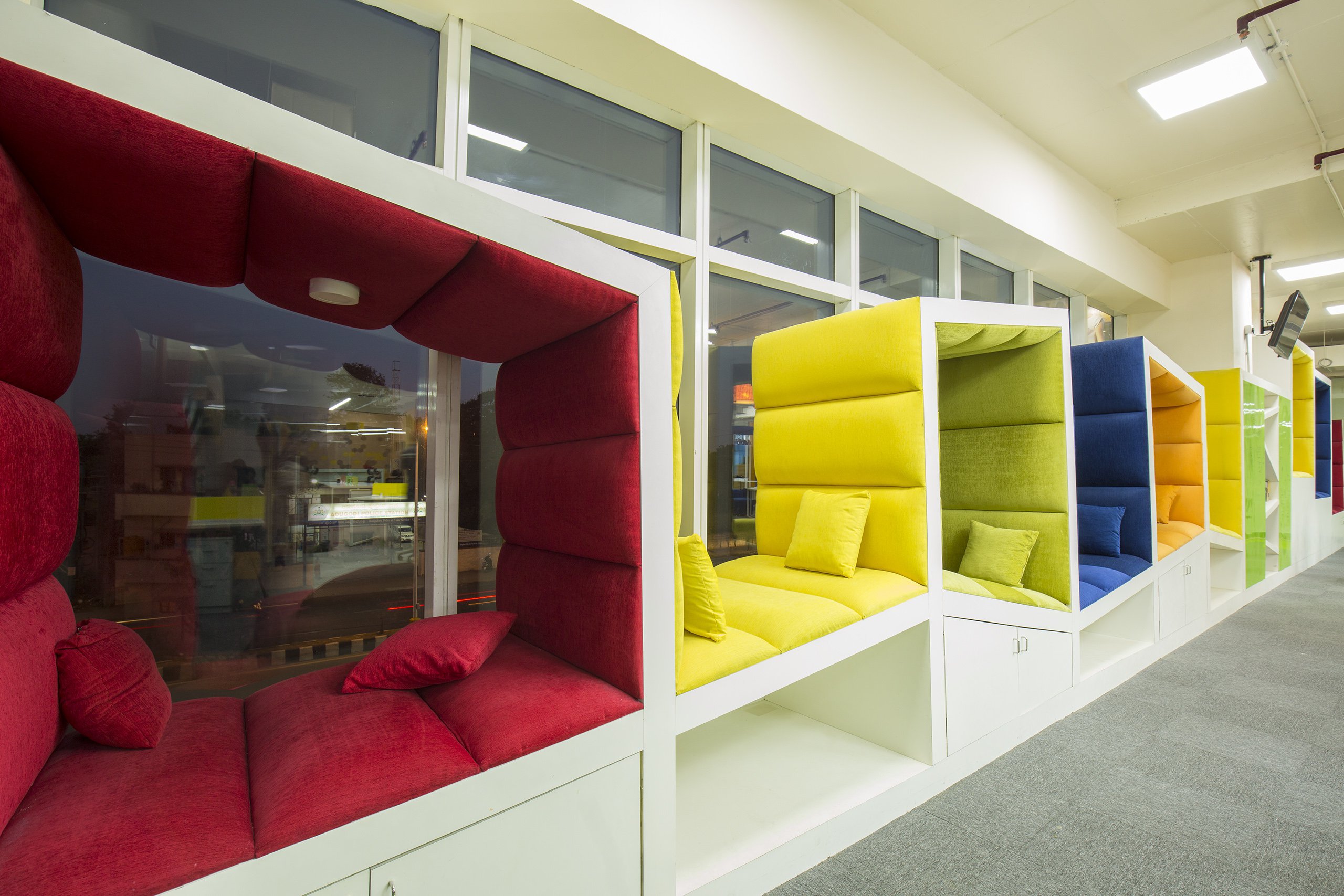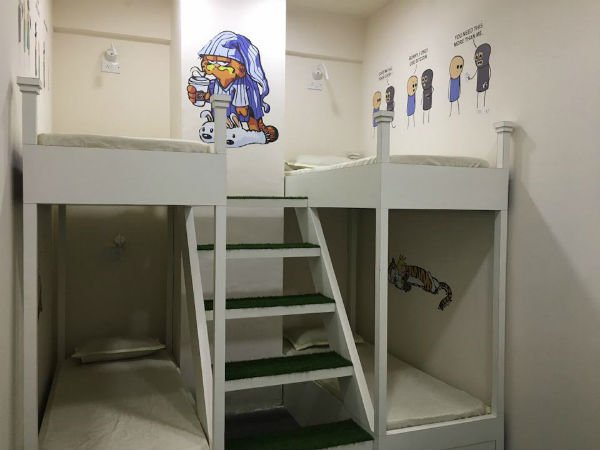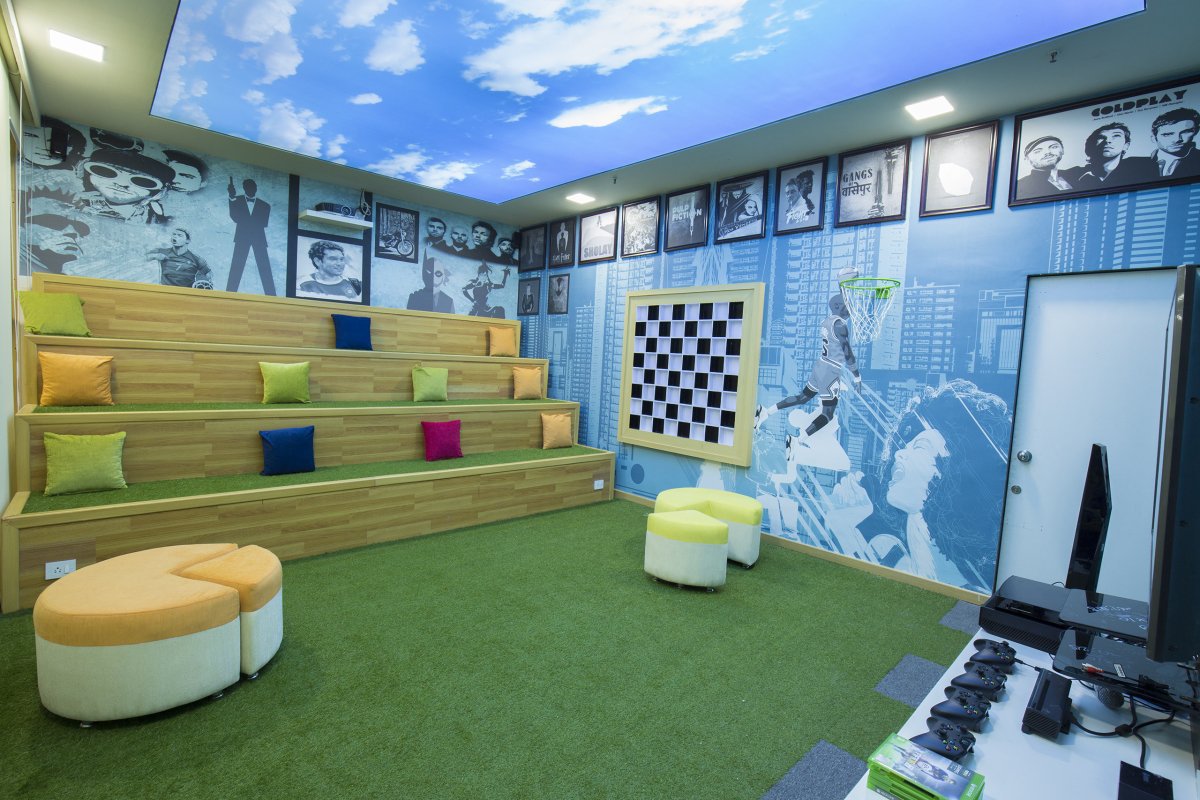 6. Soundcloud, Berlin
Soundcloud's Berlin headquarters features a stunning office space. With a number of breakout spaces, a small library, and a game room, the place offers a lot of perks to its employees. It also has a wood-burning fireplace area that has been demarcated as a tech-free zone.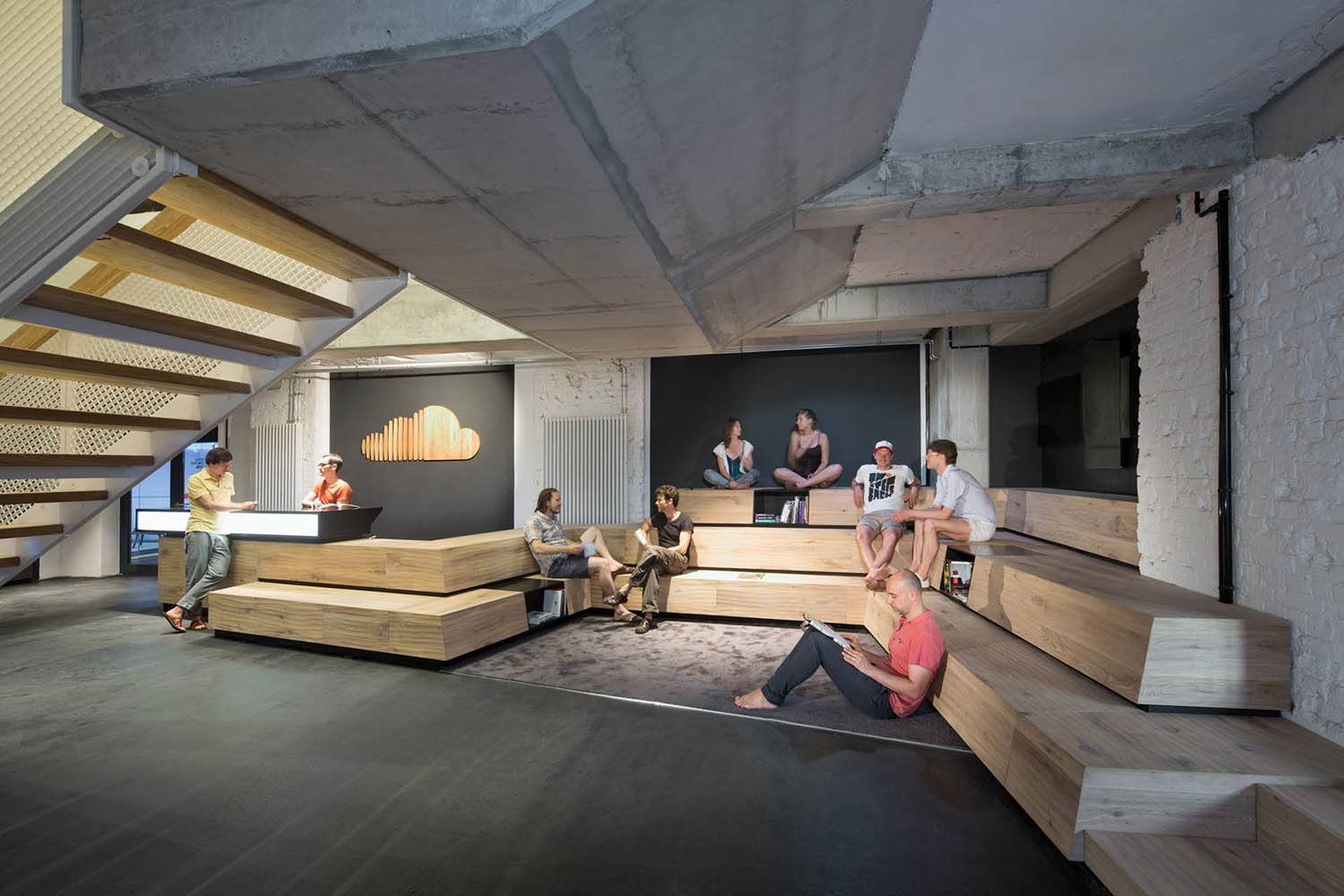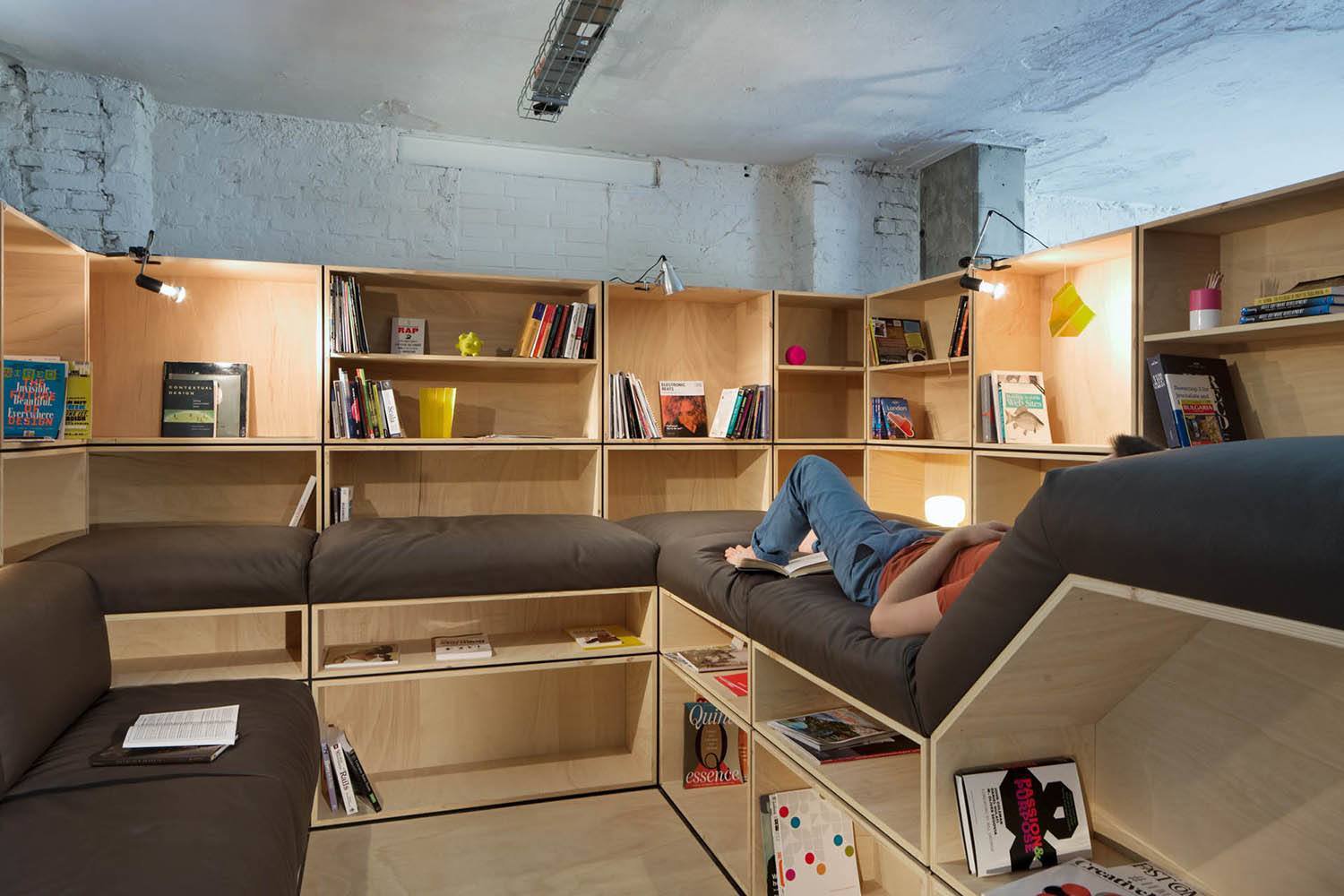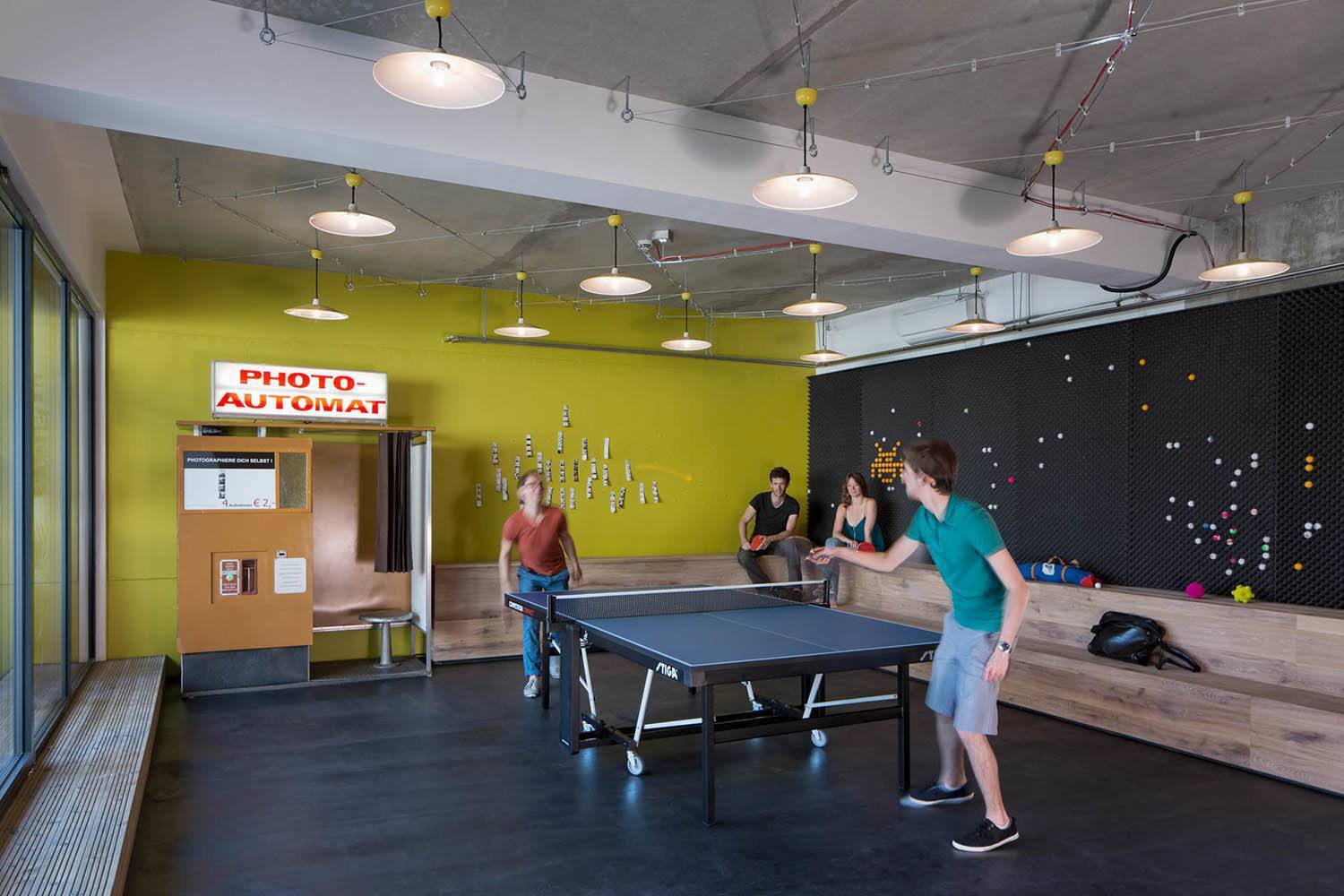 7. Hike, Delhi
Hike Messenger's Delhi office looks more like a lounge or a cool cafe than a corporate work space. A coffee shop themed reception, meeting areas with hammocks, sleeping bunks and bean bags, a fully functional gym, game rooms, a nap room, Hike has utilised all the space to increase the productivity of its employees and how!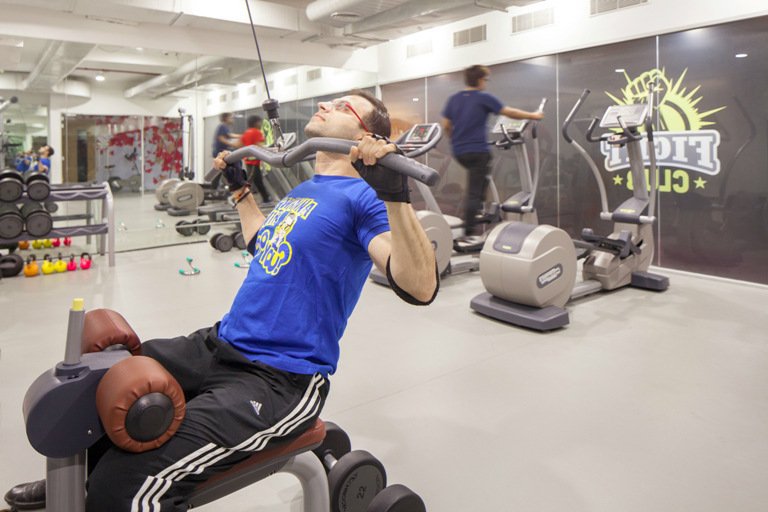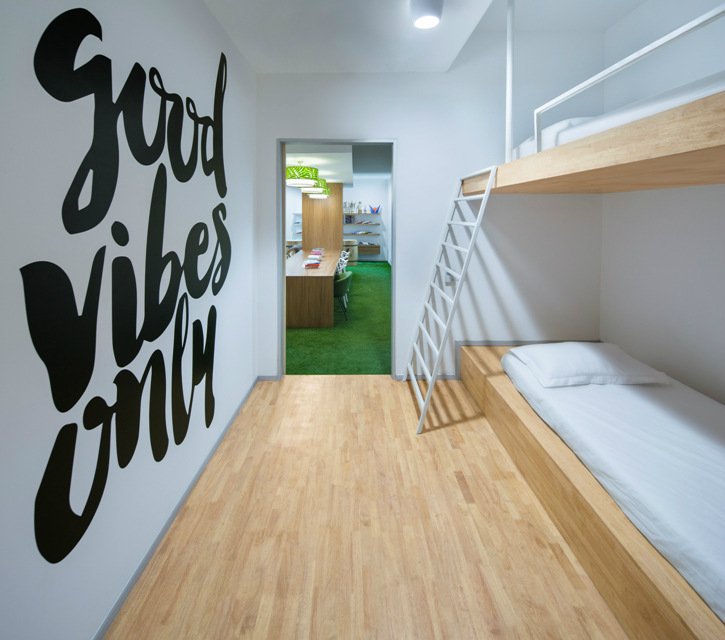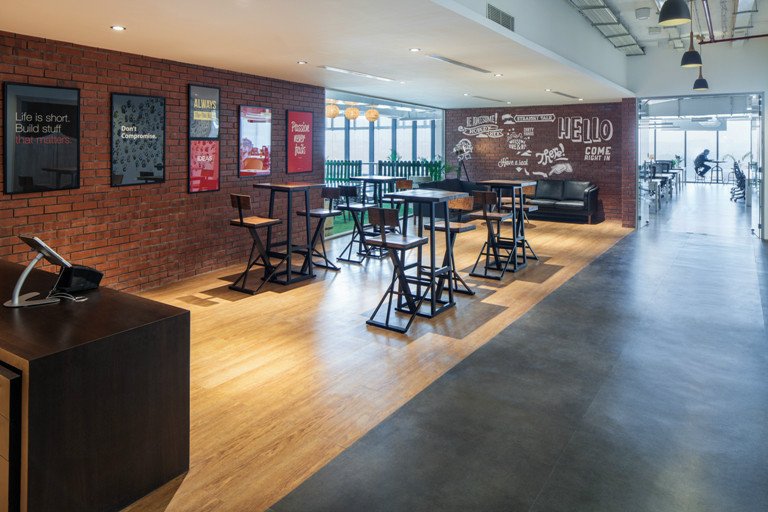 8. Nearbuy, Gurugram
Earlier known as Groupon India, Nearbuy's Gurugram office is a place where work meets fun everyday. With employees trying their hand at table tennis, Playstation, and engaging board games, this place is a perfect mix of work and play. The place also has a TV lounge and a small library to relax its employees from all the brain firing.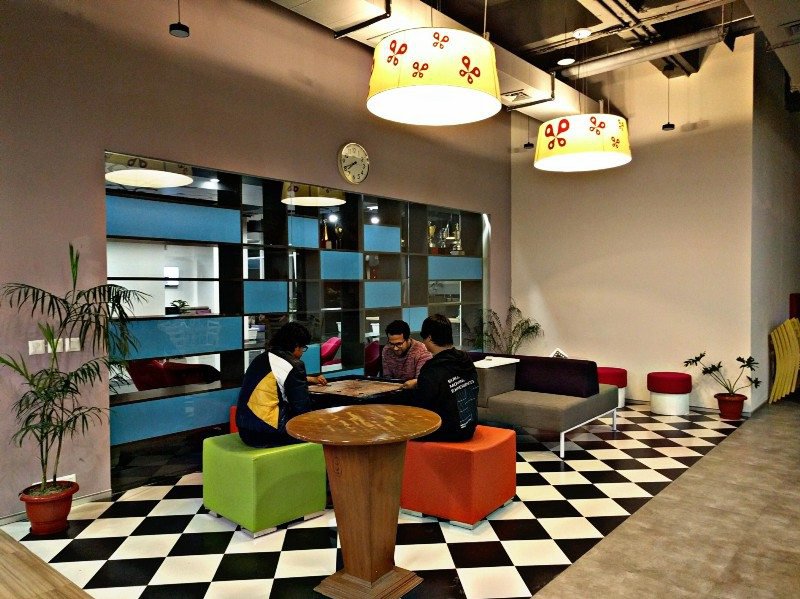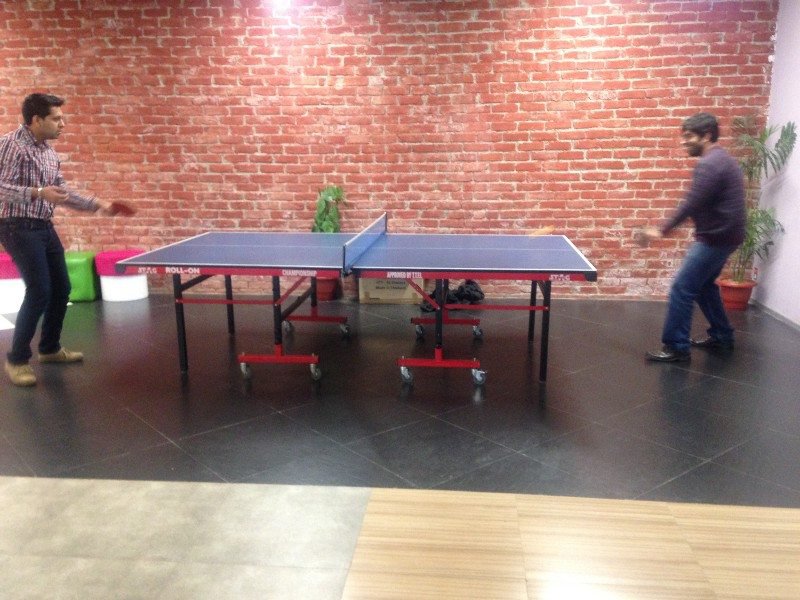 9. Freshdesk, Chennai
Located in Chennai, Freshdesk doesn't have as many cubicles as it does collaborative areas like standing desks, huddle spaces and modular tables to make its employees feel at home while they are at work. With cosy and relaxing corners, a mini golf course, an indoor game room to play net cricket and a nap room, it is one cheery and peppy place to work.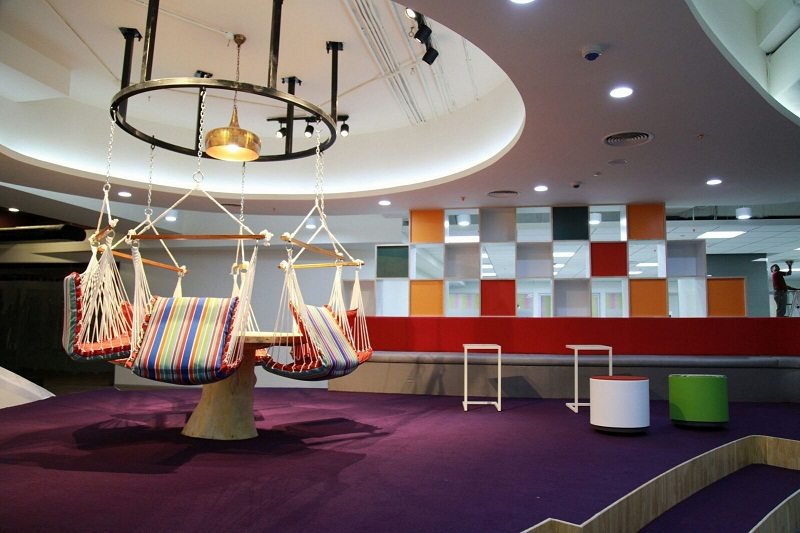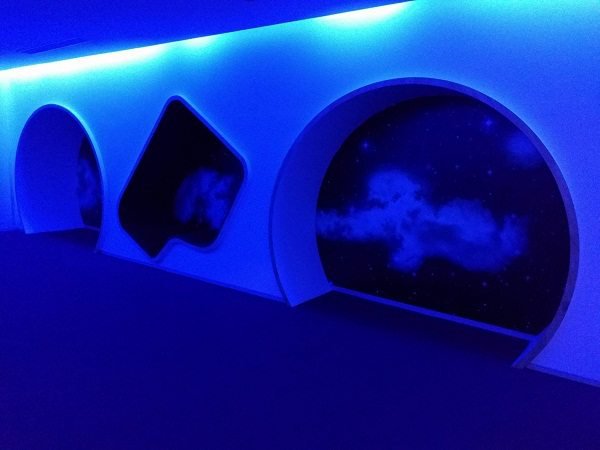 10. GrabOn, Hyderabad
With a stylish cafe, a table tennis room, and a well-equipped gym, GrabOn knows how to make its employees refresh themselves after serious gruelling work. The place also has a Free Zone where they can unwind and relax by reading and listening to their favourite music.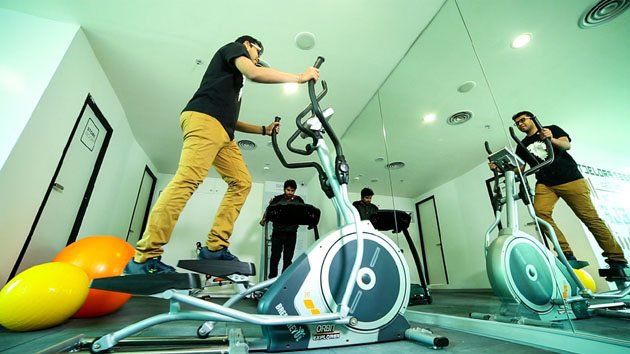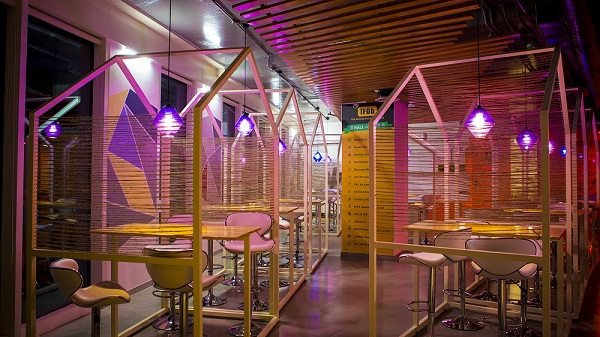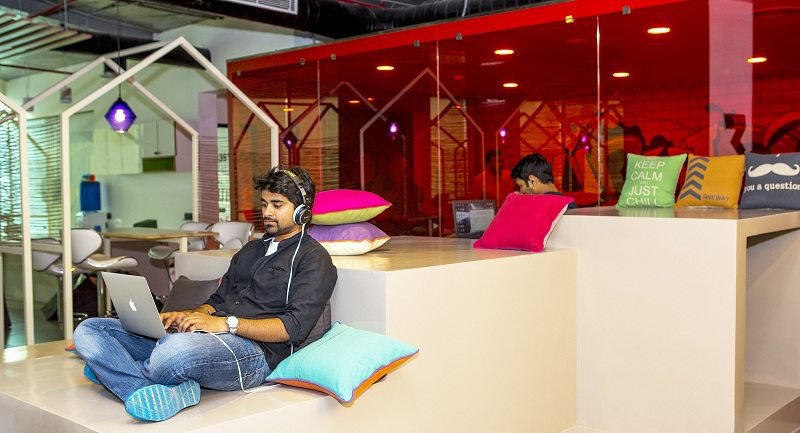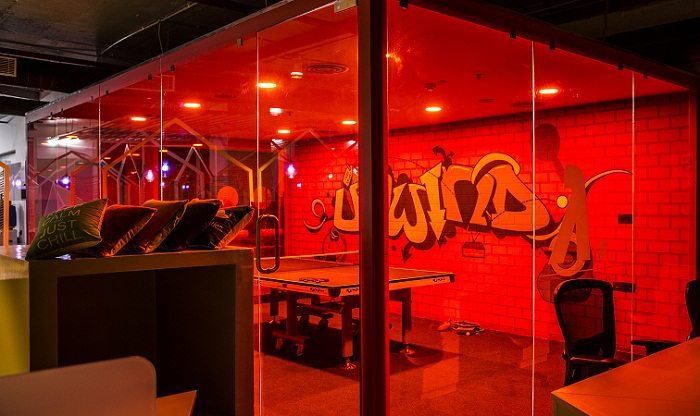 11. Google, Zurich
With slides, a fish tank relaxation room equipped with massage chairs, ski lifts, pool tables, video games and an indoor basketball court, Google Zurich is considered to be one of the most popular offices in the world. Without a doubt, the company surely knows how to take care of its employees seriously.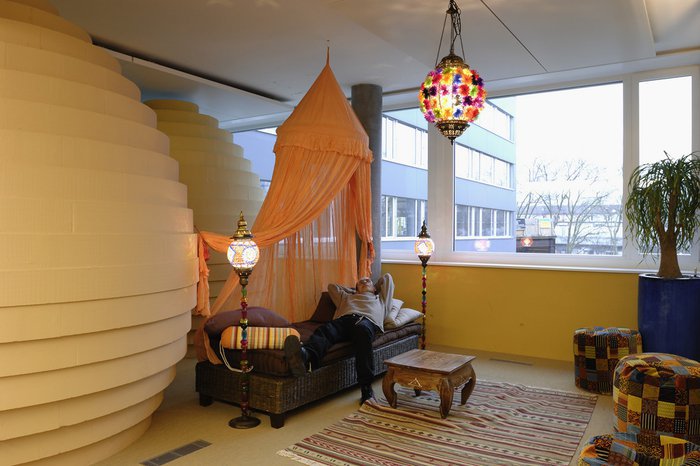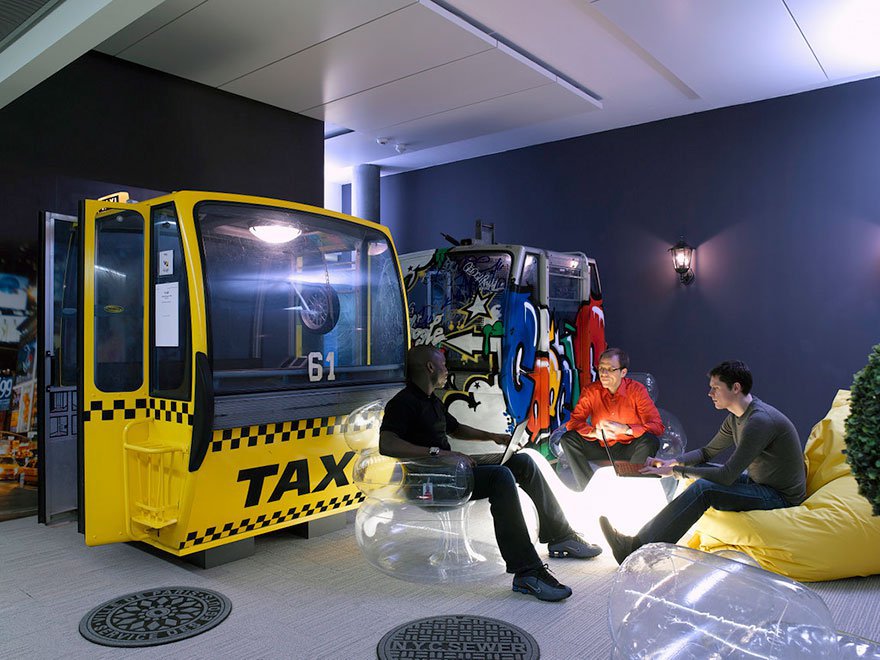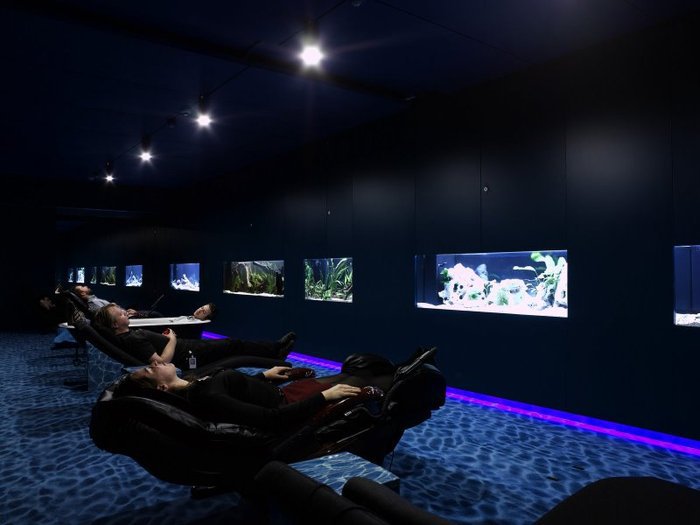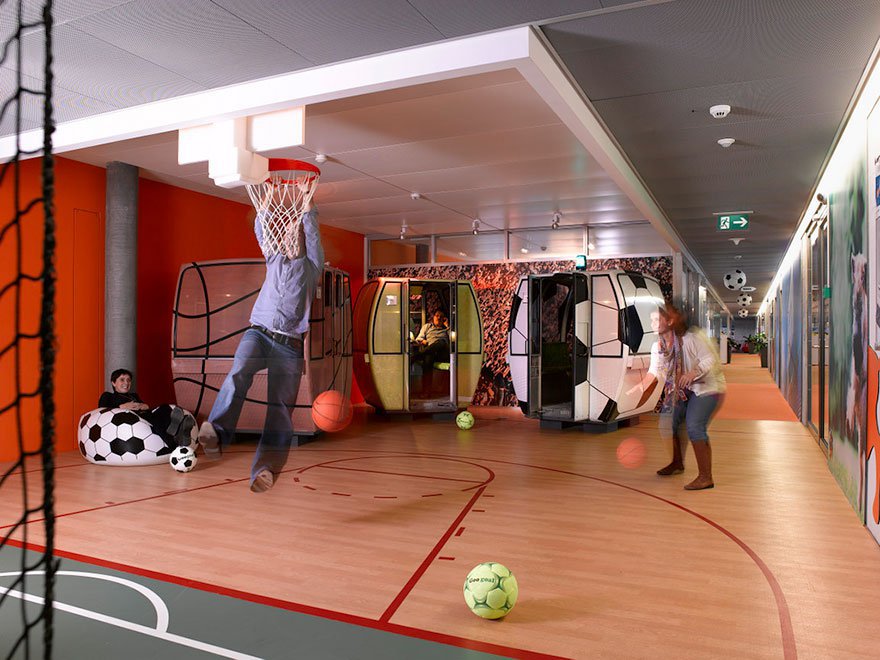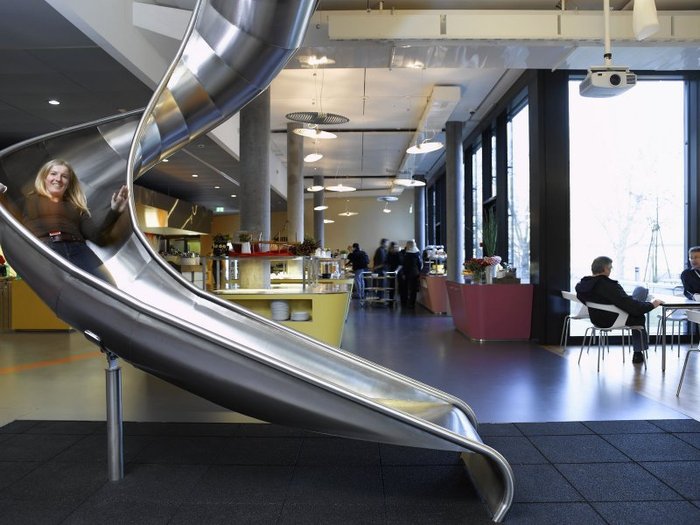 12. Zynga, San Francisco
The office of the company which gave you Farmville and Cityville looks just like one. Once you're inside Zynga's headquarters in San Francisco, you will find a range of games welcoming you. With snooker tables, video game stations and open spaces, this place is practical yet playful. What more can you ask for?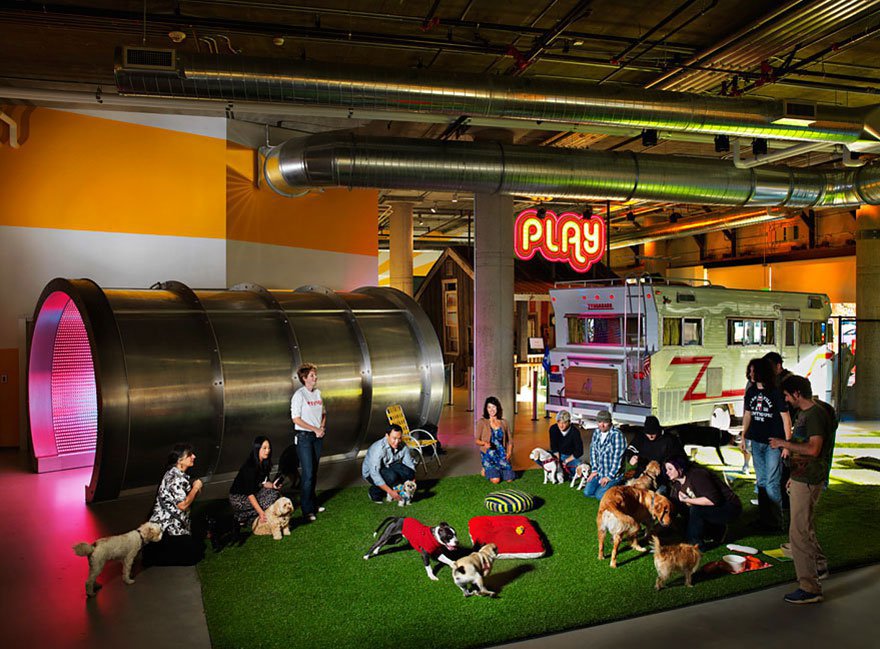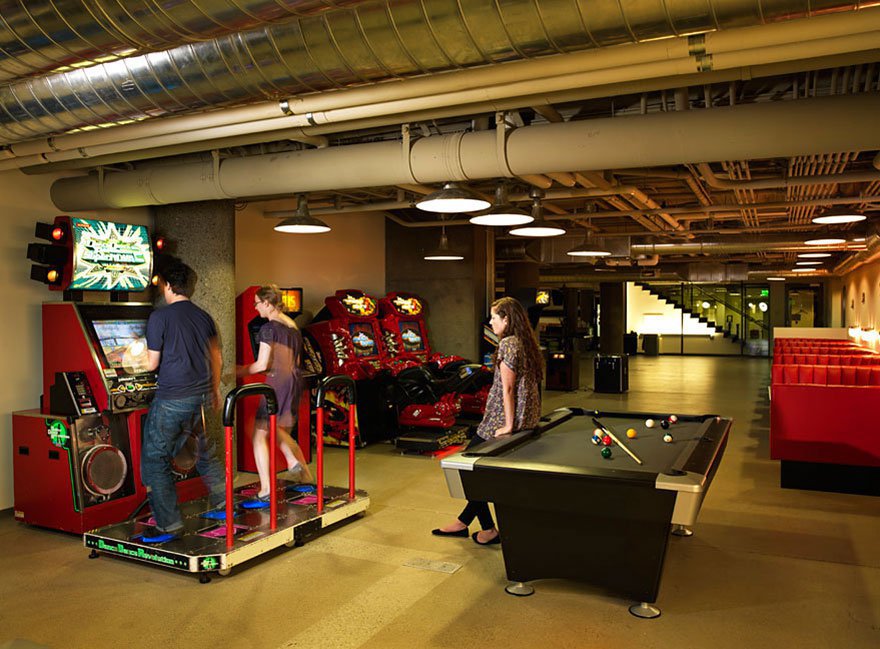 13. Foursquare, New York
This mobile app company takes care of its employees during work with the help of a small amphitheater, gymnastics rings, a cafeteria, a ping pong table and a foursquare court among other fun activities. The place also features a stunning open common space, a bike space, and beer on tap. Well, Foursquare does know what it takes to get work done from its employees.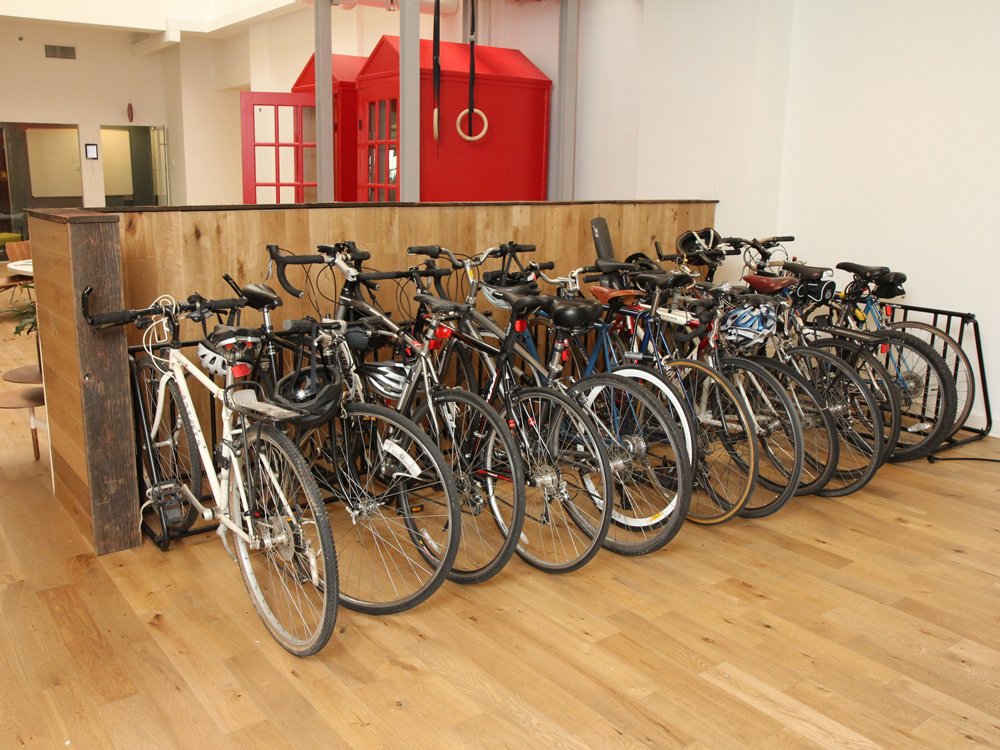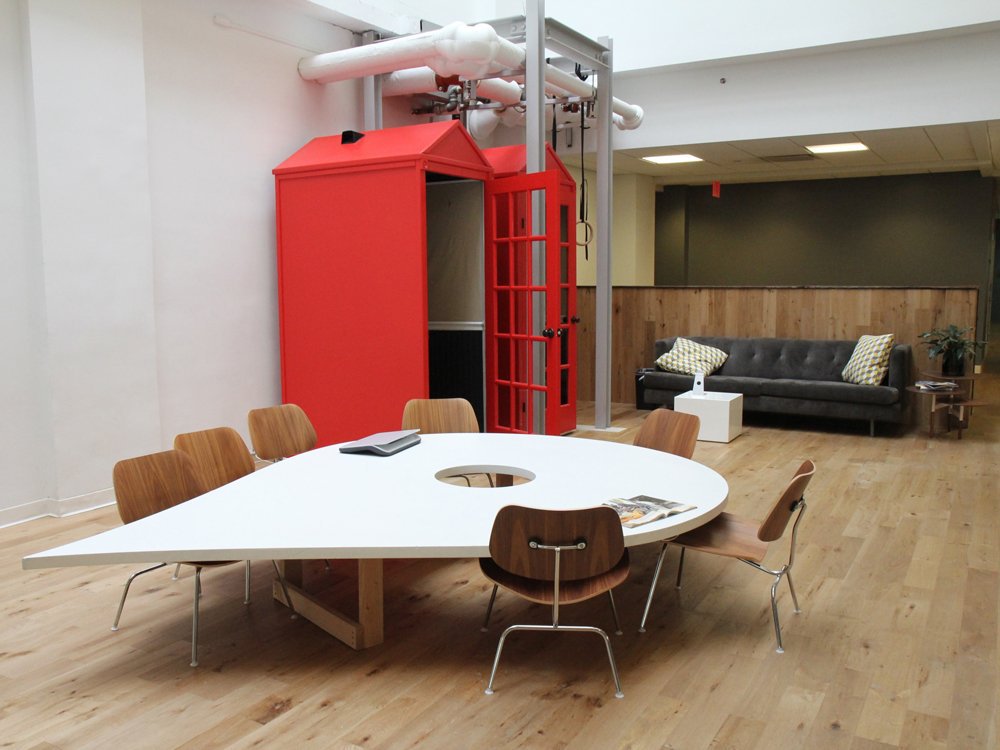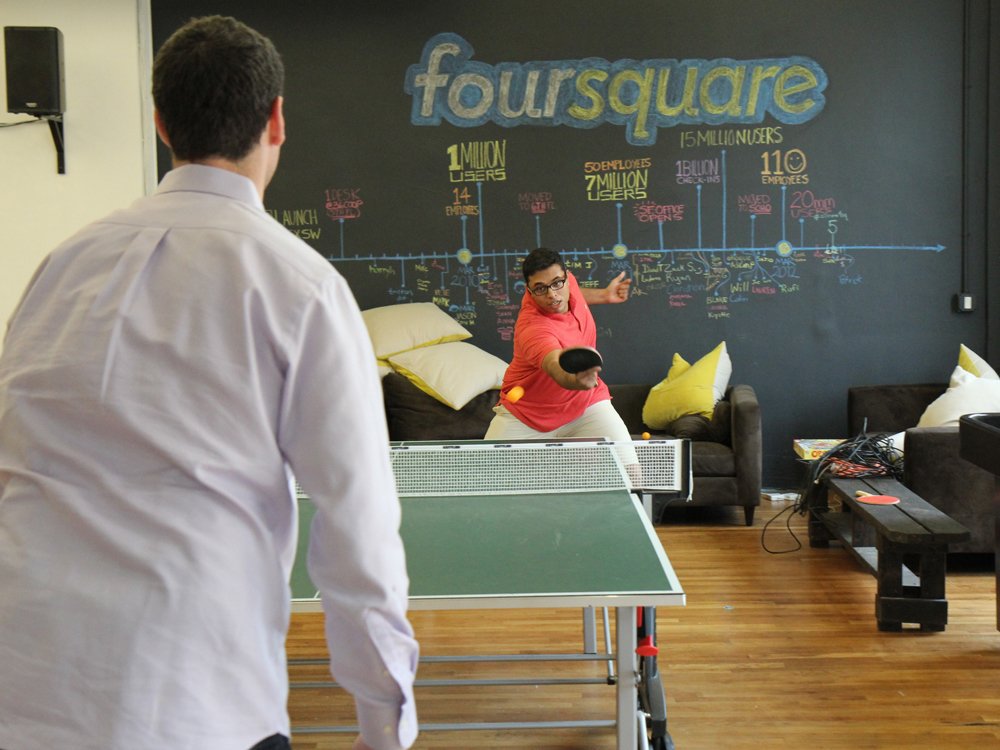 14. Ogilvy & Mather, Jakarta
Advertising firm Ogilvy & Mather presents its employees with a number of recreational activities to choose from while they are at work. The most distinctive is the slide that connects the staff to the lower floor. It also features a number of game tables and open spaces to encourage informal meetings and collaborations.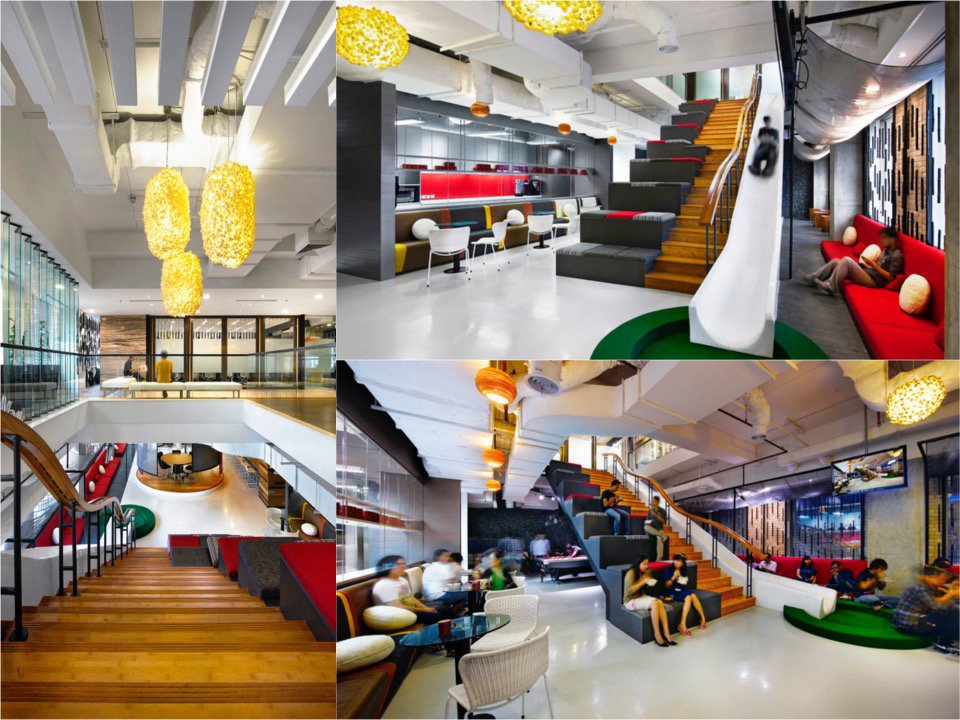 15. Infosys, Bengaluru
At Infosys' Bengaluru office, you will find a large gymnasium, swimming pool and a full eight lane bowling alley which is ideal for its employees to recharge themselves. The company has a large staff force and its wide selection of recreational facilities is something that allows them to get away from their seats and have some fun during office hours.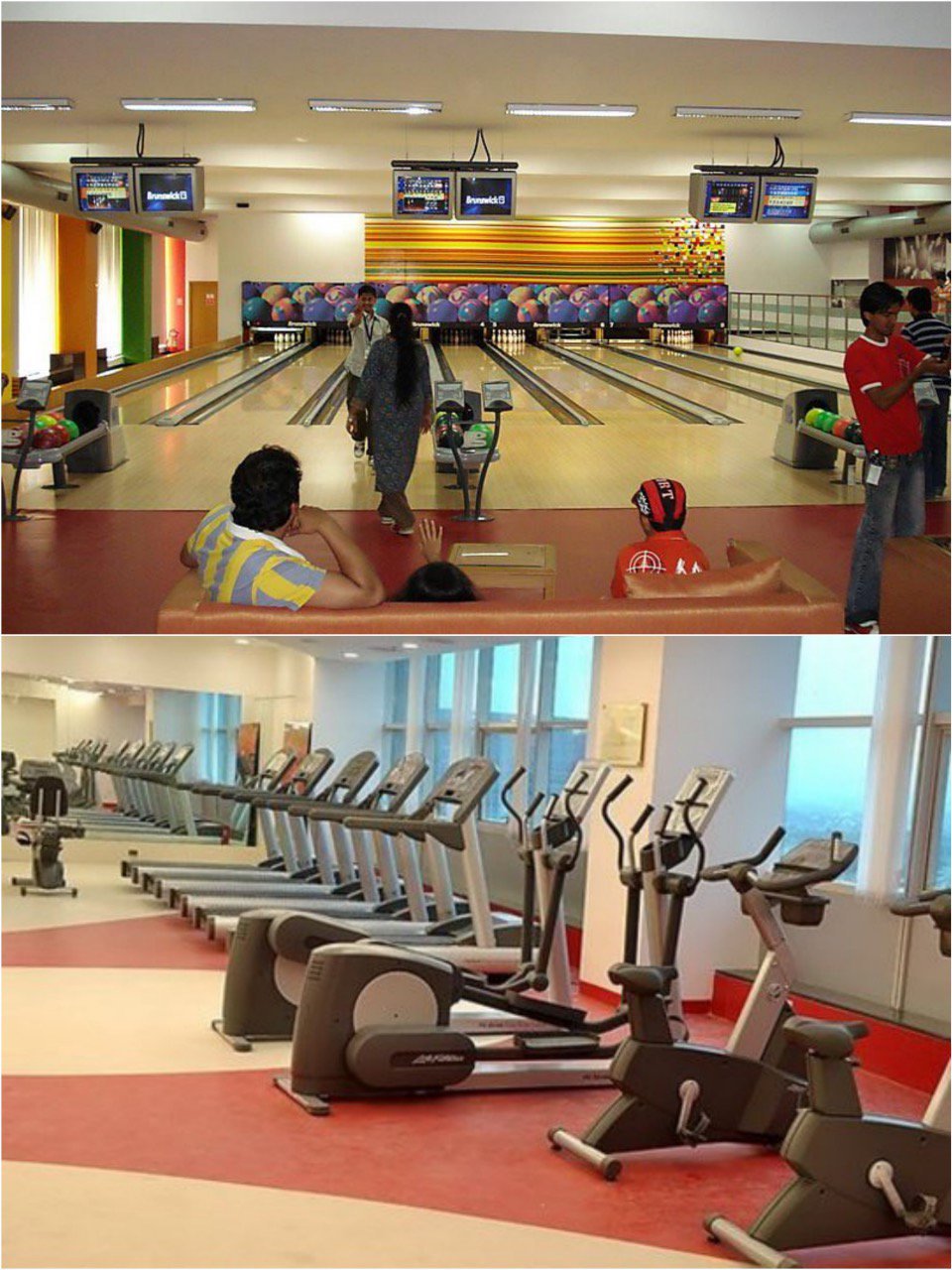 When work and play comes together!