Havildar Abdul Hamid is no obscure character in Indian military history. He is one of the most celebrated and revered soldier our country's forces have forged, and a tactful man at that. His actions during the '65 war are legendary to say the least, and we felt a recounting would do us all some good.
Abdul Hamid was inducted into The Grenadiers infantry regiment in 1954, at the age of 21.
Born on July 1, 1933 in Dhamupur village of district Ghazipur in Uttar Pradesh, Abdul Hamid came from a family of simple living. By the time he was 20 years old he had enrolled to be trained for the Indian Armed Forces. After his induction into the forces he was posted to a recoilless platoon with whom he fought the '62 war in Thang La. Soon enough Hamid's actions saw him being appointed as Company Quarter Master Havildar of an administration company in Ambala.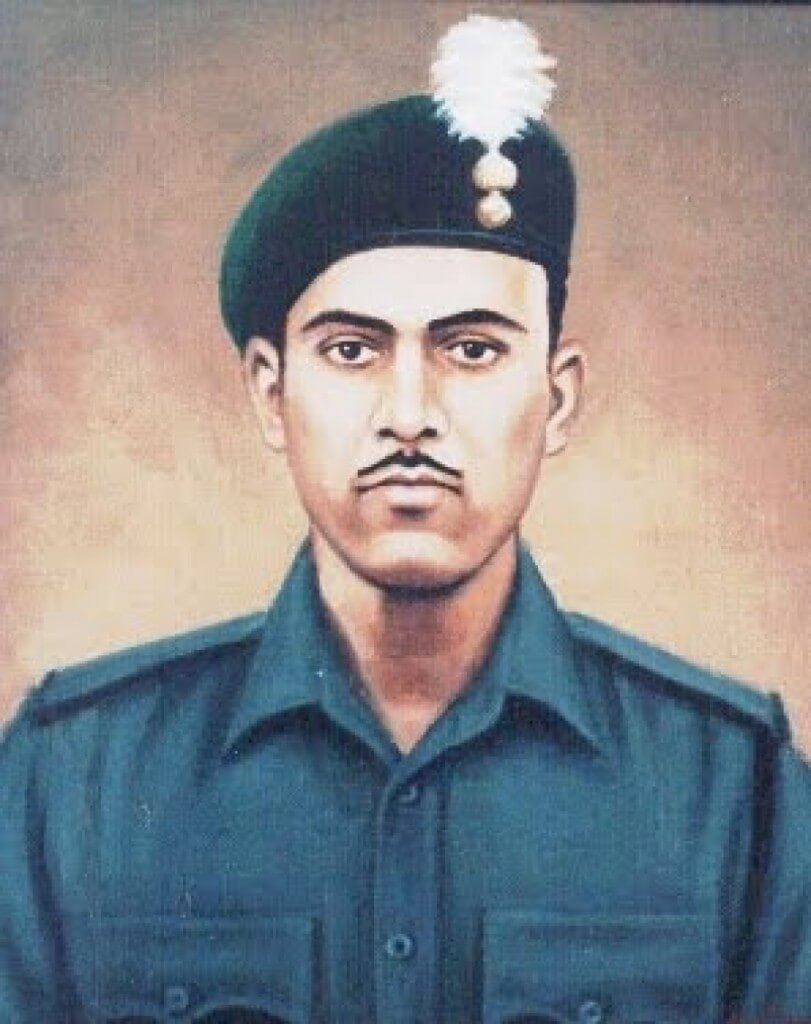 On September 8, 1965 when Pakistani forces sent an armoured division to the Khem Karan sector in Punjab, Abdul Hamid was put in charge of defence.
The 4th battalion of his regiment was equipped with recoilless rifles to go up against tanks. Were the odds in his platoons favour? Definitely not. But when Havildar Hamid spotted the first tank just ahead of Cheema village, he ordered his men to take aim and fire. The first of the armoured Pakistani division went up in flames, and the two tanks crawling behind them were swiftly abandoned by the forces.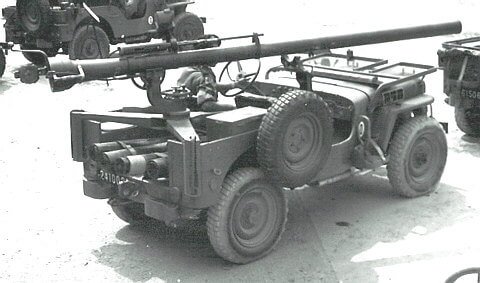 Just two hours later, another armoured battalion made its way in the area, and Hamid and his men ended up shooting another two tanks before the day would end.
Quickly moving out and re-positioning his jeep to dodge incoming attacks by the Pakistani air support and the tanks, Hamid and his men kept dodging round after round of Pakistani shells while laying down some hate-fire. His movements were so strategic and the firing was so intense that a citation to award him the Param Vir Chakra – the highest military decoration in the forces today – was already sent. By this time, the destruction of four tanks was to his credit – with another three that couldn't be included in the citation by this time.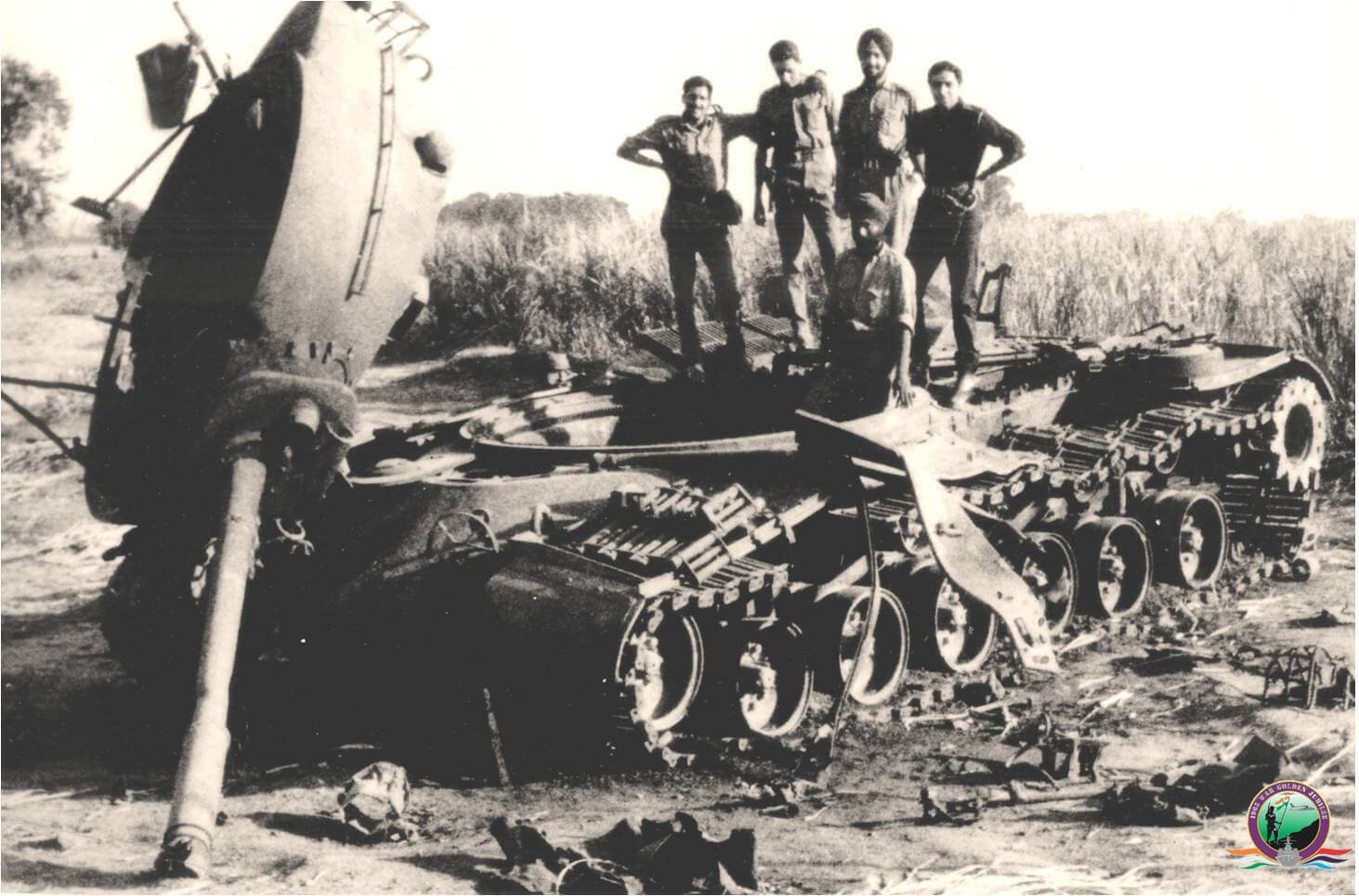 On September 10, 1965 Hamid went back to business on the oncoming attacks of Pakistan's armoured division. This time he would lay down his life.
Two days after the first attack, Company Quarter Master Havildar Abdul Hamid followed his strategy of using sugarcane fields to camouflage his jeep, and lay down fire on the enemy tanks with the RCL rifles. In the midst of dodging fire from the enemy Patton tanks and simultaneous shelling from their forces, one Pakistani tank caught sight of Hamid's jeep. Both the Indian platoon and the Pakistani Patton tank took aim at each other and fired simultaneously. Both the forces were critically hit and Hamid and his men lost their lives.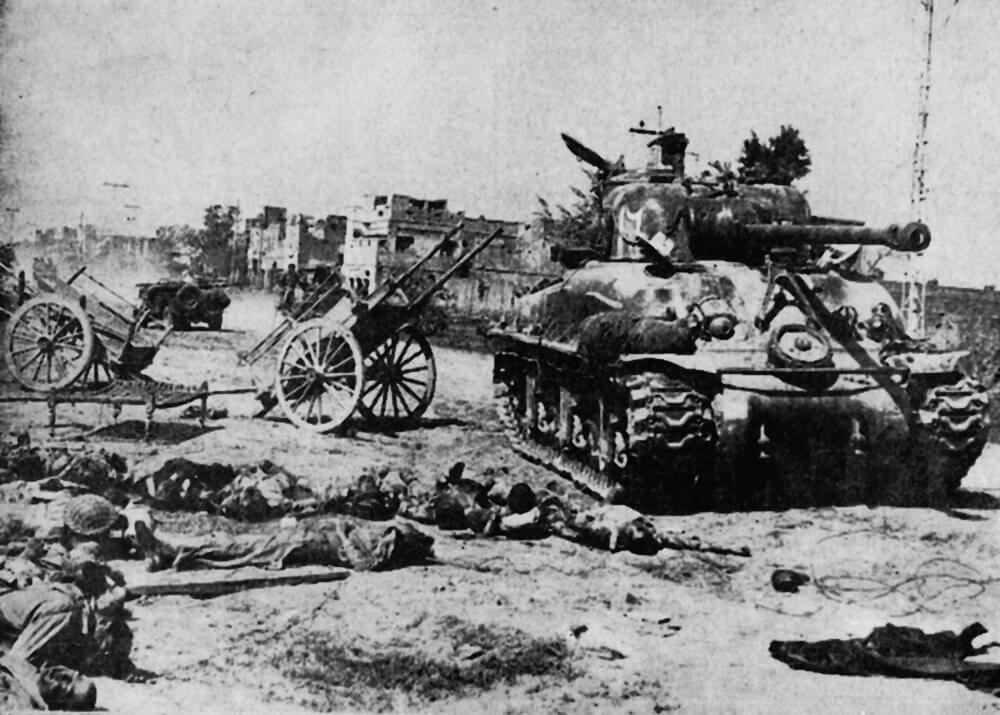 With the citation already sent into place, Havildar Abdul Hamid was awarded the Param Vir Chakra in posthumous for his brilliance on the field. This would be the first time that an armoured division of tanks would be so heavily damaged by the use of just RCL rifles.
One jeep against an army of tanks.