When someone says Indian cinema, most people think about Bollywood. The contributions of regional cinema are forgotten. That's sad considering the kind of gems they produce. The Bengali film industry certainly has a lot it can boast of.
While Bollywood is busy chasing box office collections, Bengali cinema dedicated itself to chasing cinematic excellence. From choosing unorthodox themes to portraying them sensibly, from picking complexed characters over heroes to exploring new techniques of story-telling, Bengali cinema has set many benchmarks in filmmaking.
The fact that Tollywood has produced great cinema while being commercially successful has to underline the fact that the Indian audience is intelligent enough to appreciate good cinema. 
Compromising on the content a movie isn't common in Bengali films. It has always given the audiences what they needed, instead of what they want.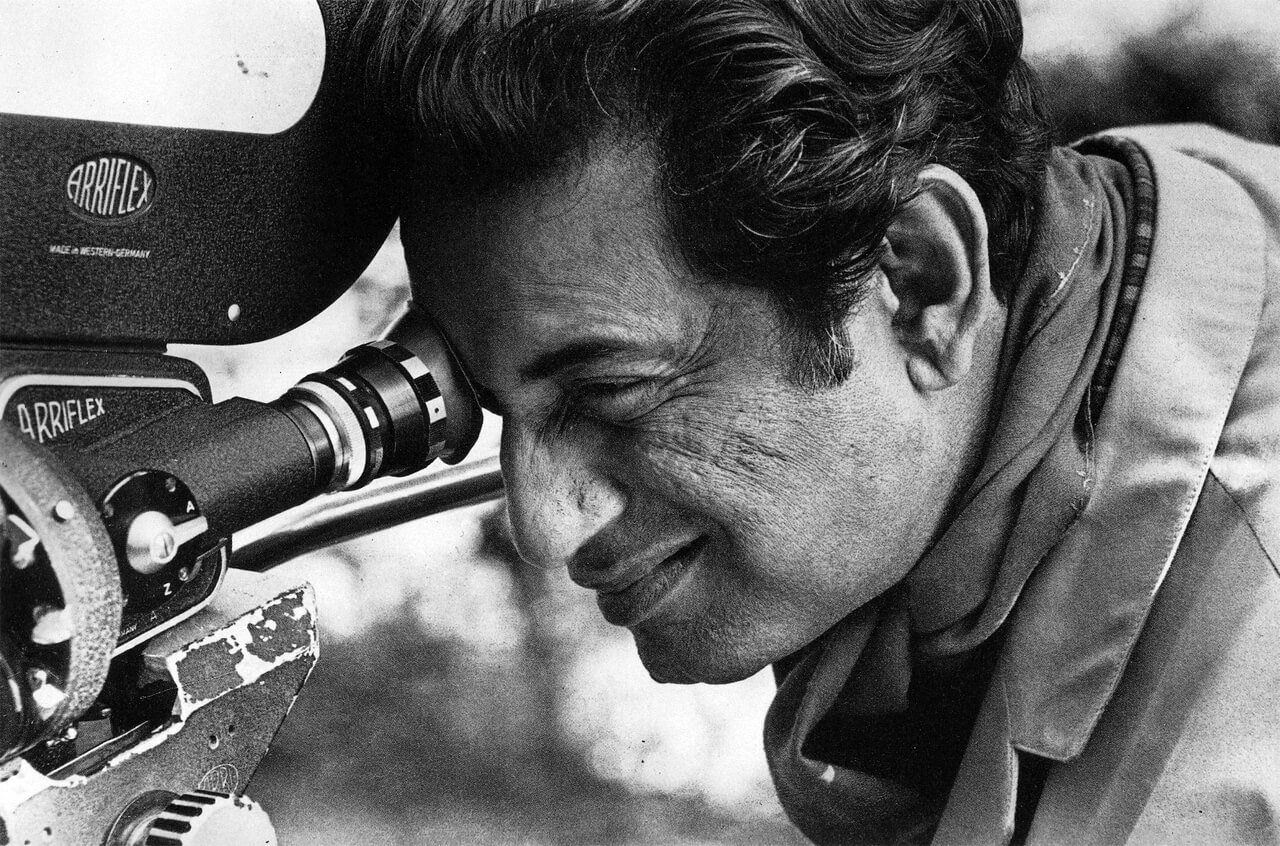 Bengali cinema has an extremely rich history dating back to the 1890s when the first 'bioscopes' were shown in theatres in (then) Calcutta. The first Bengali feature film was in fact produced as early as 1918. Before Satyajit Ray, directors like Ritwik Ghatak began a new trend of realistic cinema, which were to be ultimately known as parallel cinema.
The Bengali film industry introduced India to 'parallel cinema'. 
Their movies are rooted in reality and warranted a discourse over things that matter. They touched various topics that are gnawing at the social fabric of our country and were still entertaining.
Any conversation about the greatest Indian director of all time often boils down to one man – Satyajit Ray. Without his contributions, Indian cinema wouldn't have been the same. Satyajit Ray's Pather Panchali is widely considered the best movie ever made in cinema history. It's still shown in film-schools to help amateur filmmakers learn the ropes of film-making and the art of story-telling.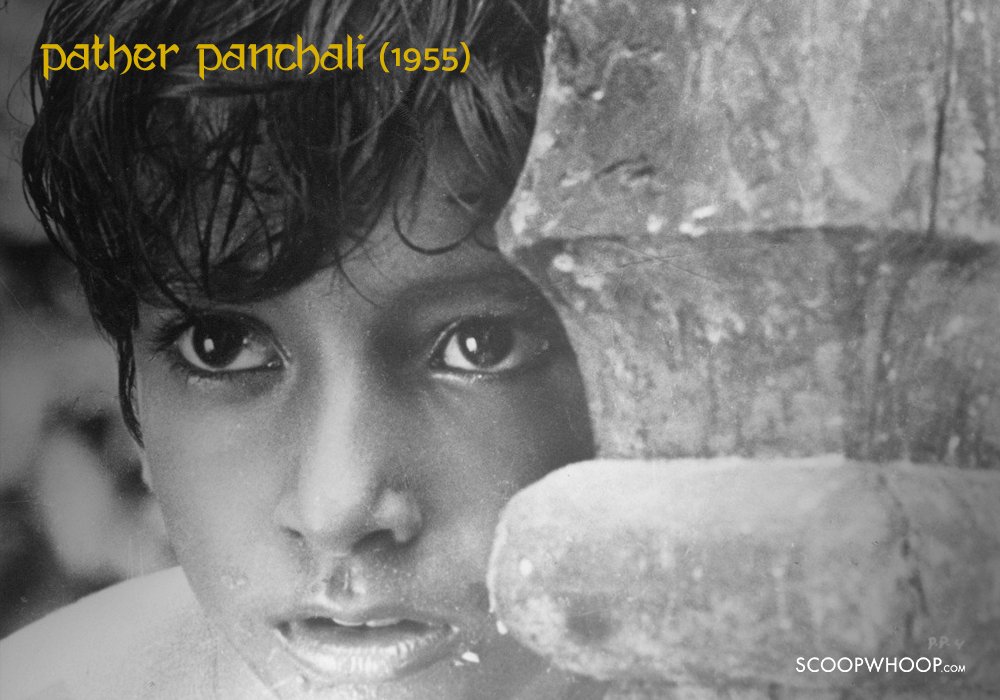 Goopy Gyne Bagha Byne is India's first and probably the only proper fantasy adventure movie. Bengalis gave the world a glimpse of what Indian fantasy adventures feel like.
His most enjoyable work came in the form of the much loved Goopy Gyne Bagha Byne Series. The story revolves around the life of Goopy Gyne, who wants to be a singer, but can't sing. He was exiled from the kingdom for their horrible singing and was forced to go live in a nearby forest. He meets Bagha Byne who is horrible at playing drums. But once the King of Ghosts grants them three wishes, there's a massive turn in their fortunes.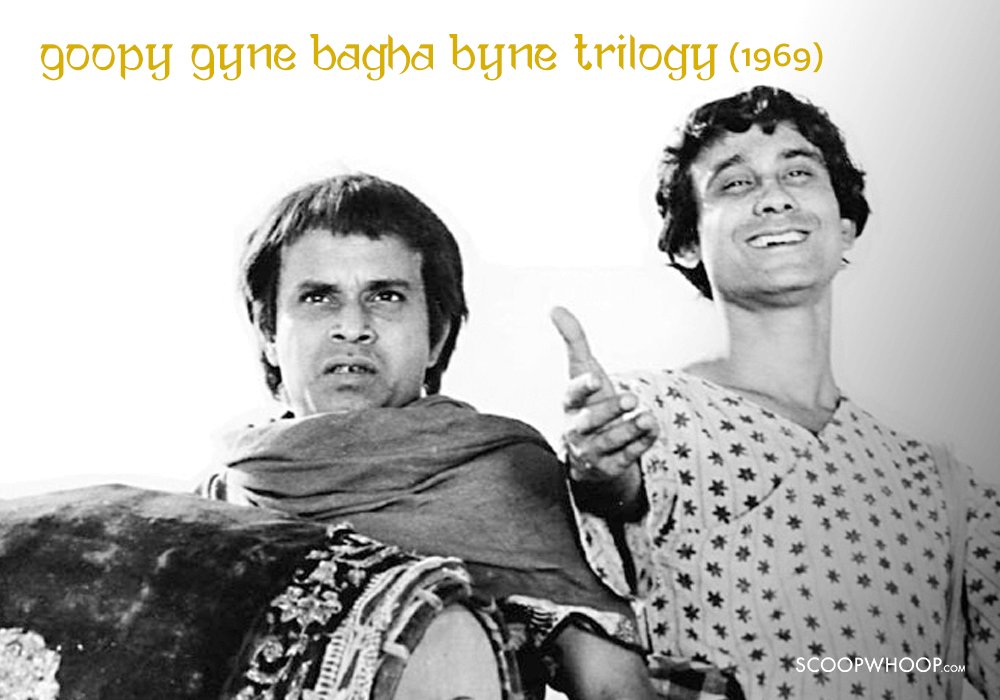 Bengali cinema proved that the perfect amalgamation of commercial and good cinema is possible. It was in the form of the detective thriller series Feluda.
The Feluda series is our very own rendition of Sherlock, and probably the best of its genre the country has seen. Satyajit Ray's genius filmmaking techniques make the entire series a thrilling watch. Sonar Kella was India's first detective thriller.
Sonar Kella was Feluda's first outing in the desert of Rajasthan to track a 'Golden Fortress' that a young boy constantly sees in his dreams, is one of the most enjoyable detective mysteries you will ever see.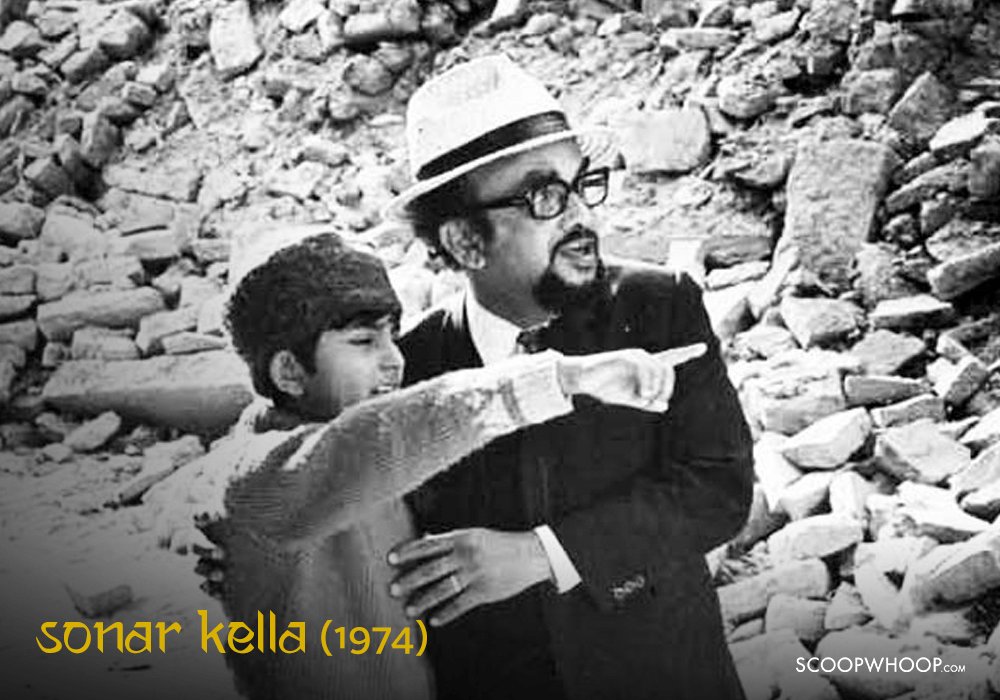 In the form of Apu, Satyajit Ray made the entire community root for an ordinary boy through the different stages of his life. 
While a lot is said about the brilliance of Pather Panchali, let's not forget the other movies of the Apu trilogy. Apur Sansar is one of the greatest movies of Indian cinema history and can be seen as a pioneer of parallel cinema in India. Also, who can forget little Apu's love for his sister Durga and later for the young 16-year-old Sharmila Tagore in Apur Sansar?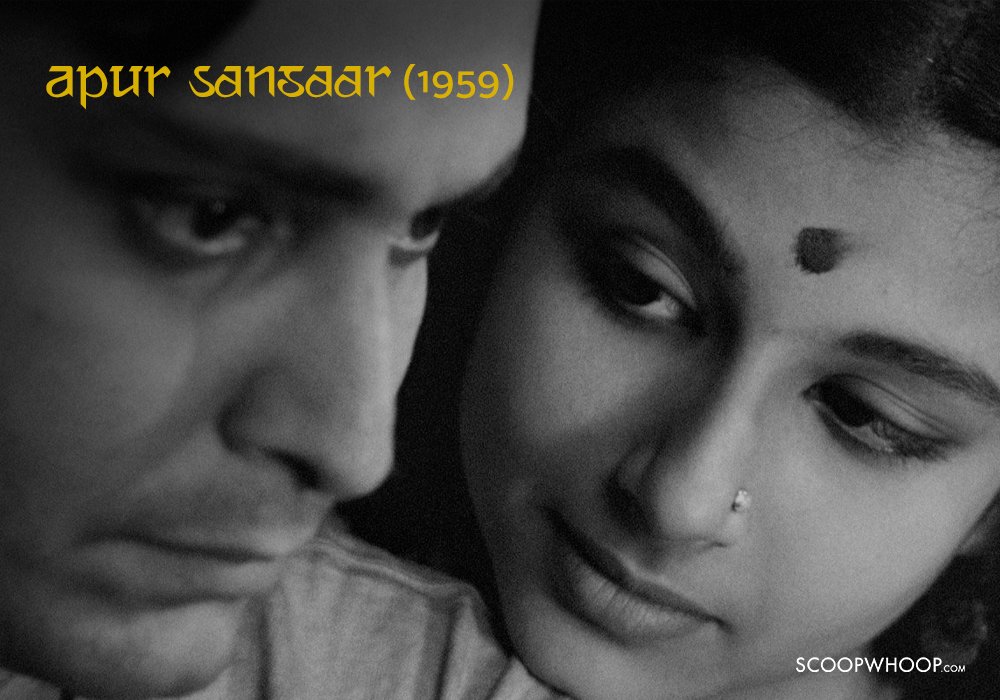 While Bollywood is still struggling to come up with good movies about real-life incidents, Bengali cinema has been acing it for years now. The Great Bengal famine was one of the biggest disasters to have hit the country and Satyajit Ray captured the incident extremely well in Ashani Sanket.
Satyajit Ray had a great grasp at the ever-changing Bengali society and this can be clearly seen in Ashani Sanket. The film is a classic because it portrays the huge scale of the famine, which killed 5 million people in Bengal.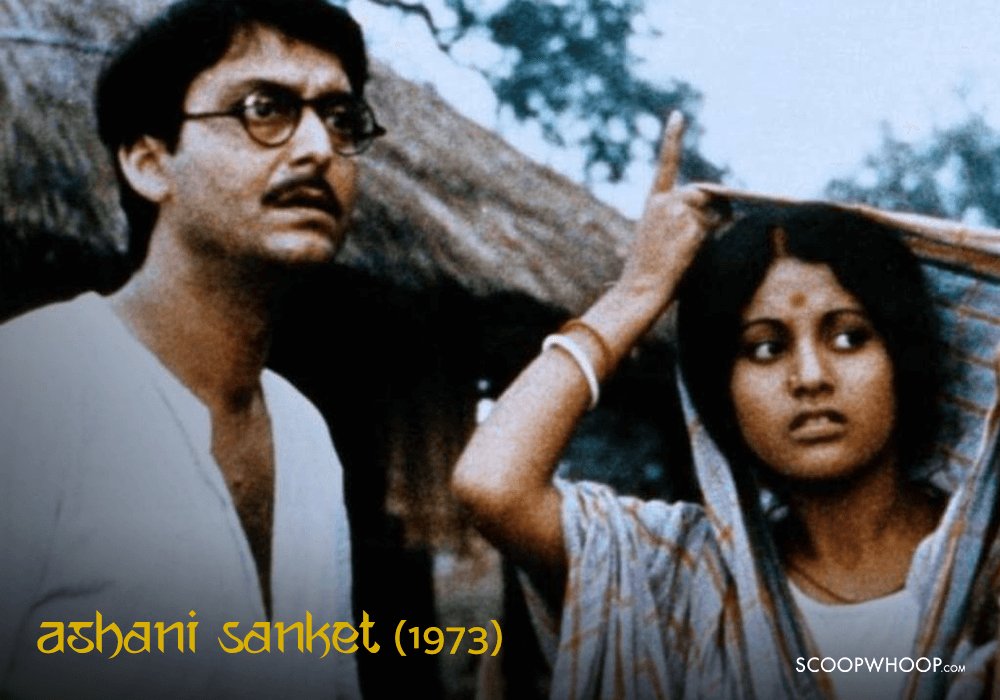 Mrinal Sen made a fantastic movie in the form of Akaler Shandhaney. The plot revolves around a film crew which arrives in West Bengal in 1980 to recreate the scene of the Bengal famine of 1943. The past, present, and the future culminate together in this visually thrilling classic.
The storytelling narrative and techniques used in the movie are yet to be matched.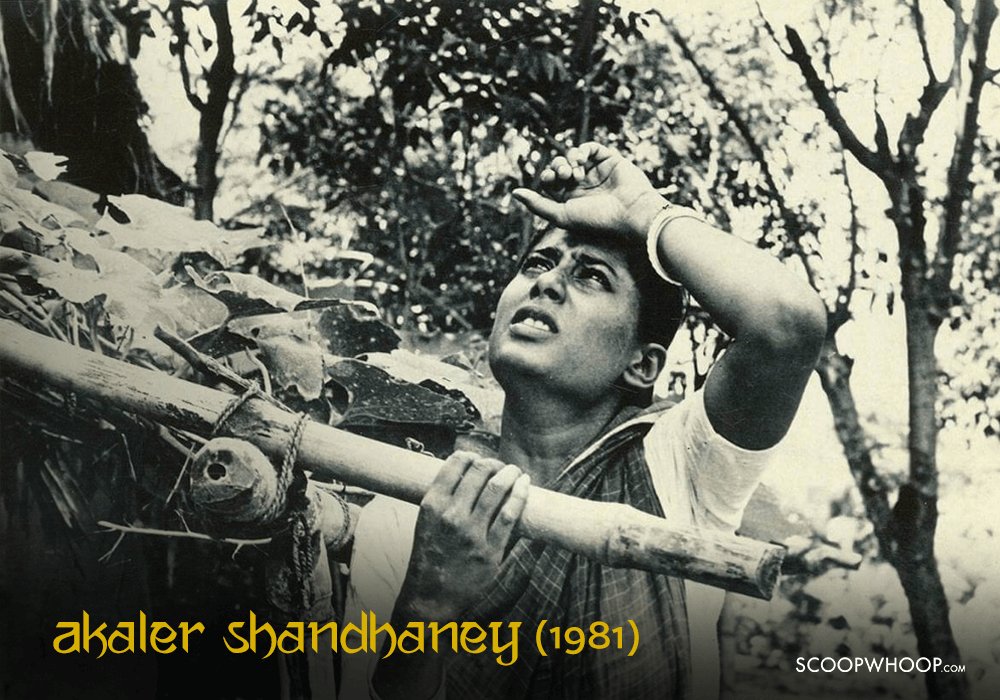 The realm of realistic cinema wasn't just restricted to the famine, but also to the socio-political scenarios during the British Raj. 
While current day Bollywood is struggling to make a good movie about the political scenario of our country, Tollywood did it way back.
He also made a movie that irked the Indian government a lot in Neel Akasher Neechey. Set in the background of the last days of the British Raj in Calcutta, the film explores the lives of a number of characters. The film had overt political overtones and was the first film to be banned by the Government of India. The ban was effective for two years.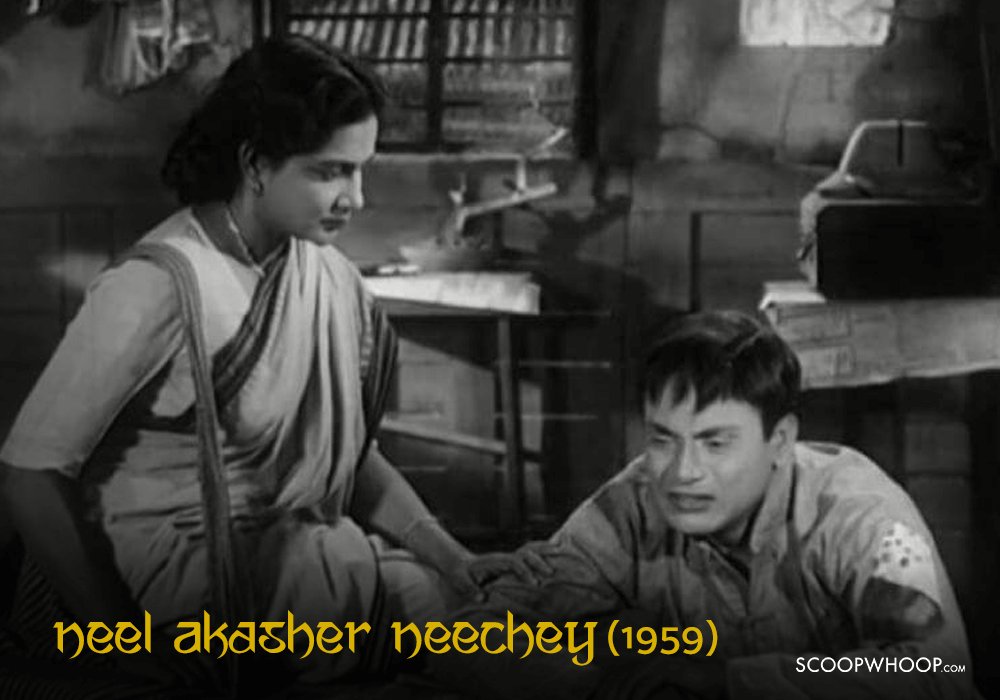 Ritwik Ghatak's masterpiece, Meghe Dhaka Tara, is one of the most poignant portrayals of the Partition of Bengal. You can find great movies about the said topic in Tollywood.
Ritwik Ghatak is another famous Bengali director who was great at bringing topics regarding human empathy on the big screen. Meghe Dhaka Tara is one of his most famous movies. The movie is based on the 1947 partition of Bengal and how the refugees coped with it.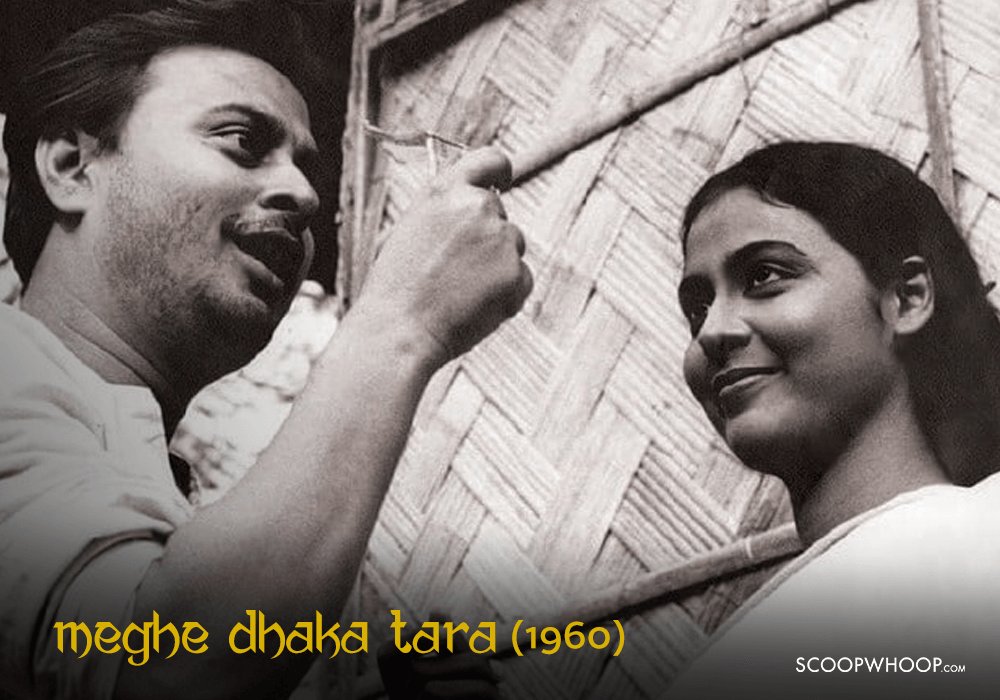 Bengali cinema isn't about larger-than-life films. It has always been real in that sense. The problems faced by the middle class found a voice in the Bengali film industry.
Jukti Takko Ar Gappo was Ritwik Ghatak's last movie. The movie doesn't portray anything as such but talks about the socio-political standing of Bengal, the issues of the Bengali middle-class people and the complex ideas related to a nation-state.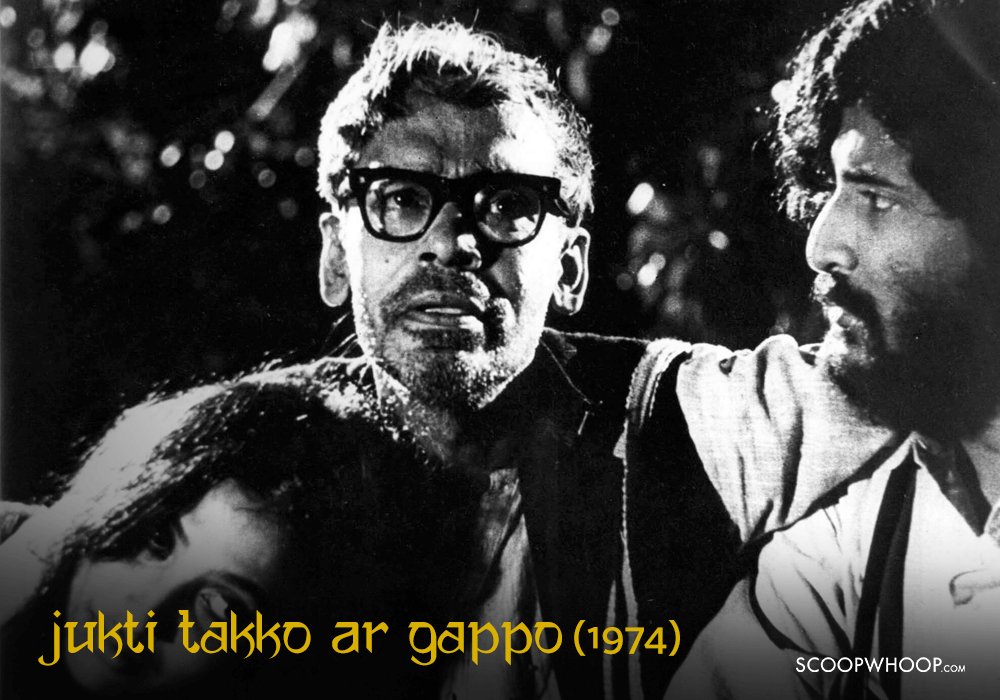 During a time when India was used to watching running-around-trees kind of romances, Ray had the courage to sensitively portray adultery and the problems in married life in the acclaimed Charulata.
Charulata was a movie about adultery and it take came out at a time when it was a taboo topic in the society. To a Bengali, Charulata needs no introduction. It was a film way ahead of its time, talking about adultery, loneliness in the simplest way. A bored housewife begins to feel attracted to her mentor, who is also the cousin of her husband.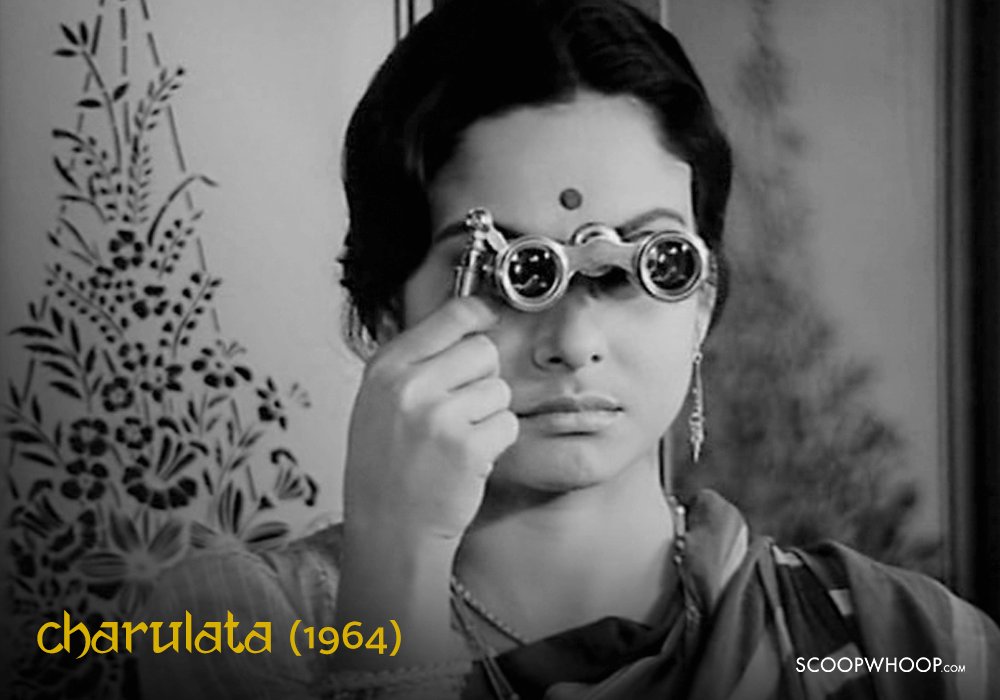 Feudalism is a topic that is often brushed under the carpet. That's why it becomes important to highlight a film that deals with the repercussions of the feudal system – Jalsaghar. 
Jalsaghar is a brilliant commentary on the zamindari system that was quite prevalent in West Bengal. Several critics called it one of Ray's most exquisite films. It follows the story of a zamindar trying to uphold the family's prestige despite facing economic adversity.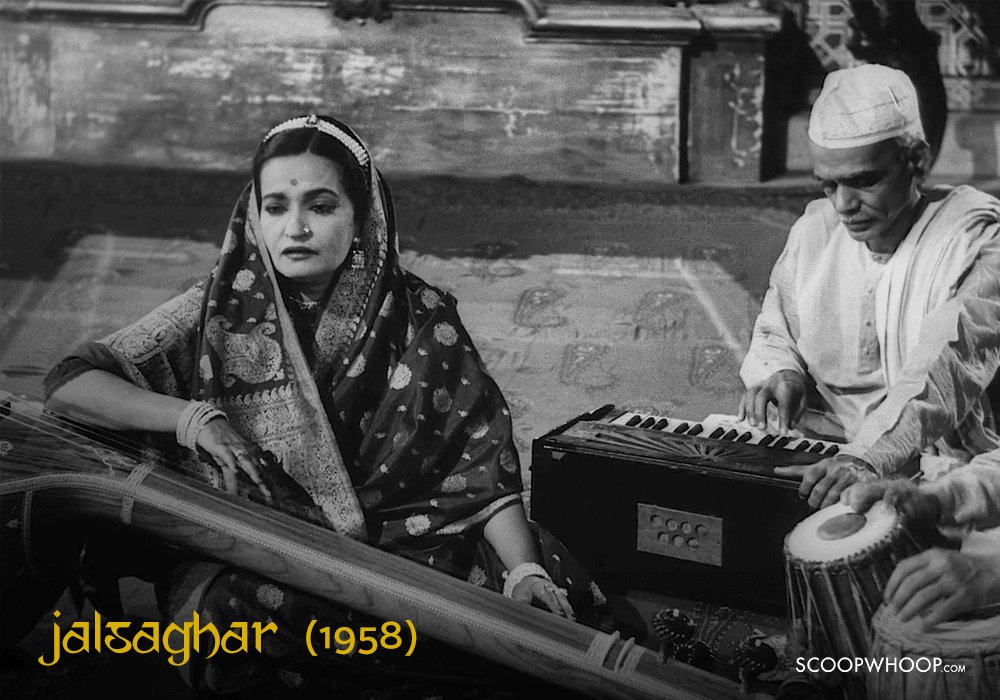 Untouchability and the oppression of dalits is hardly ever shown on the big screen but Tollywood took it upon itself to bring out a story about the same.
Gautam Ghose's Antarjali Jatra traces the journey of a young maiden who, to save the graces of the family, was married off to an extremely old man on his deathbed, and how, she finds a company in a 'dom' – a man responsible for creating at the burning ghats. It is a brilliant analysis of the caste system that is still gnawing at our culture.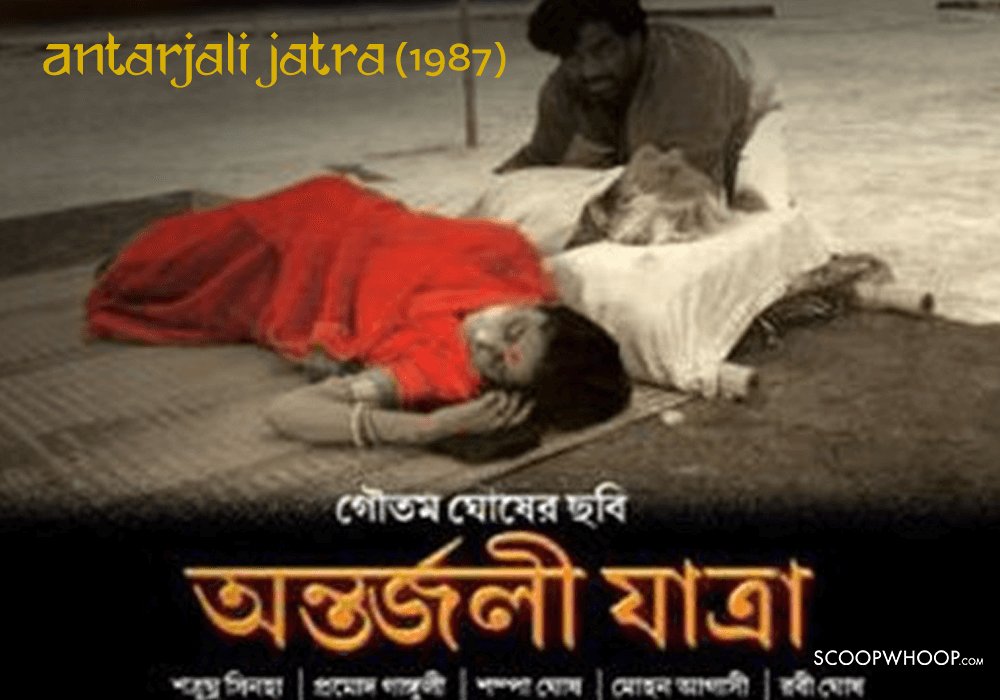 Bengali cinema borrows heavily from the treasure trove of Bengali literature. And more often that not, does complete justice to it.
Rituparno Ghosh is often seen as one of the greatest directors to have lived in modern cinema history. Based on a novel by Rabindranath Tagore of the same name, Choker Bali is Rituparno Ghosh's most controversial and critically acclaimed film. The story is of a widow who has an affair with a married man. It unfurls the various hypocrisies of our society and brings out the much needed truth of our cultural idiocy.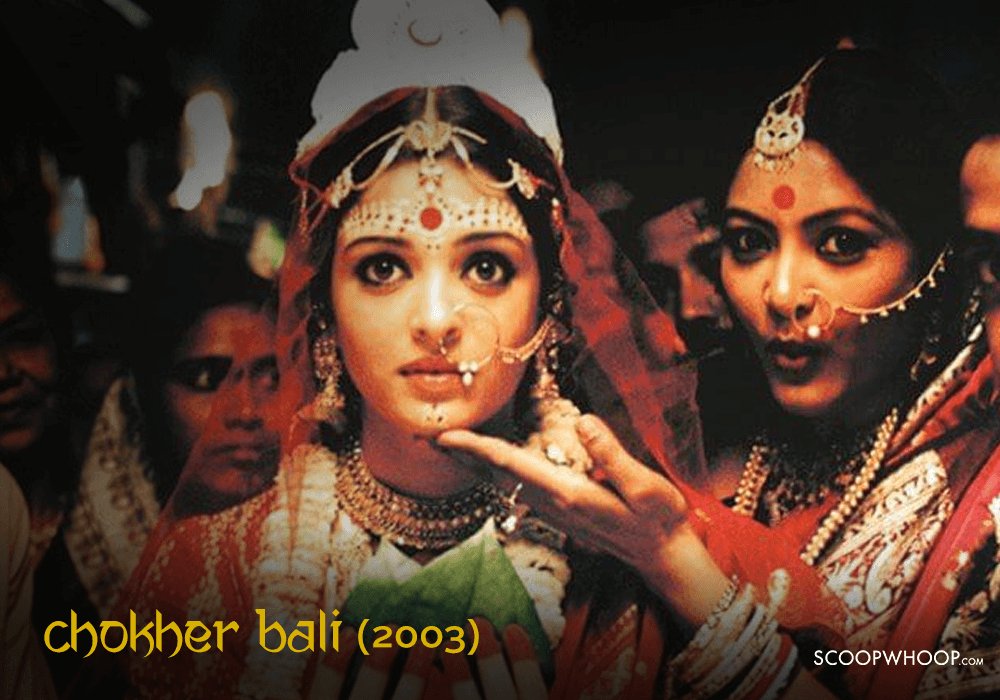 With complexed characters and compelling storylines, Bengali cinema has redefined everything we knew about romantic movies.
Directed by the immensely talented director Rituparno Ghosh, Shob Charitro Kalponik is one of its kinds. The film traces the journey of a woman entangled in an unhappy marriage with a famous poet. However, just at the moment she was trying to end this marriage that she learns about her husband's untimely dead, and therein starts the saga of how the woman finds love in her husband after his death.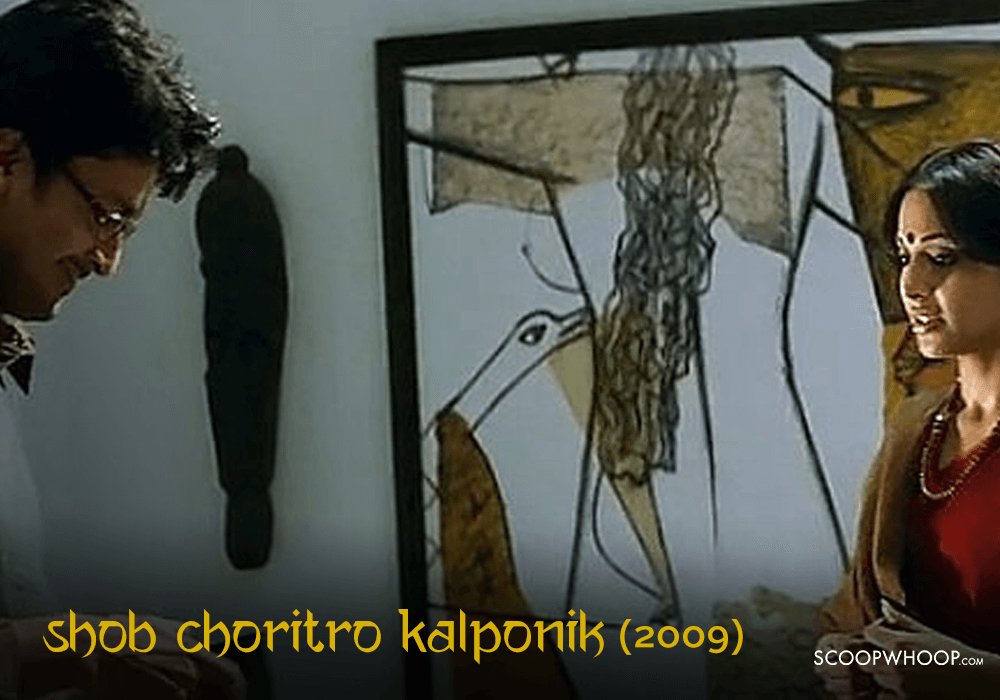 Aparna Sen delivered one of the most underrated romantic movies in Indian cinema, The Japanese Wife. 
The story revolves around a young Bengali village school teacher, played by Rahul Bose, marrying his Japanese pen friend over letters and remaining true and loyal to her throughout his life, while actually never meeting her. This movie about undying love for someone you have never met is one for the ages.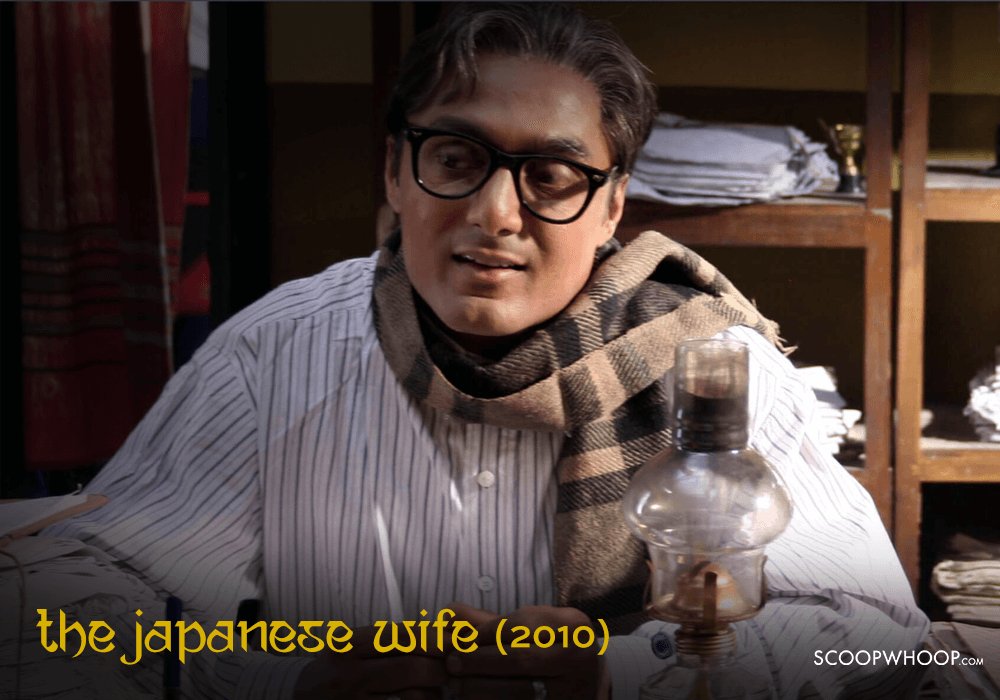 While India is still uncomfortable with the portrayal of sexuality, Bengali cinema has been doing it for a long time now. 
Gandu was a rap musical which created a lot of buzz for its oral sex scenes and nudity. Shot in white and black format, the movie was banned because it 'defied Indian sensibilities'. While a lot is said about how unapologetic it was in its political incorrectness, seldom do people point out the brilliance of it all.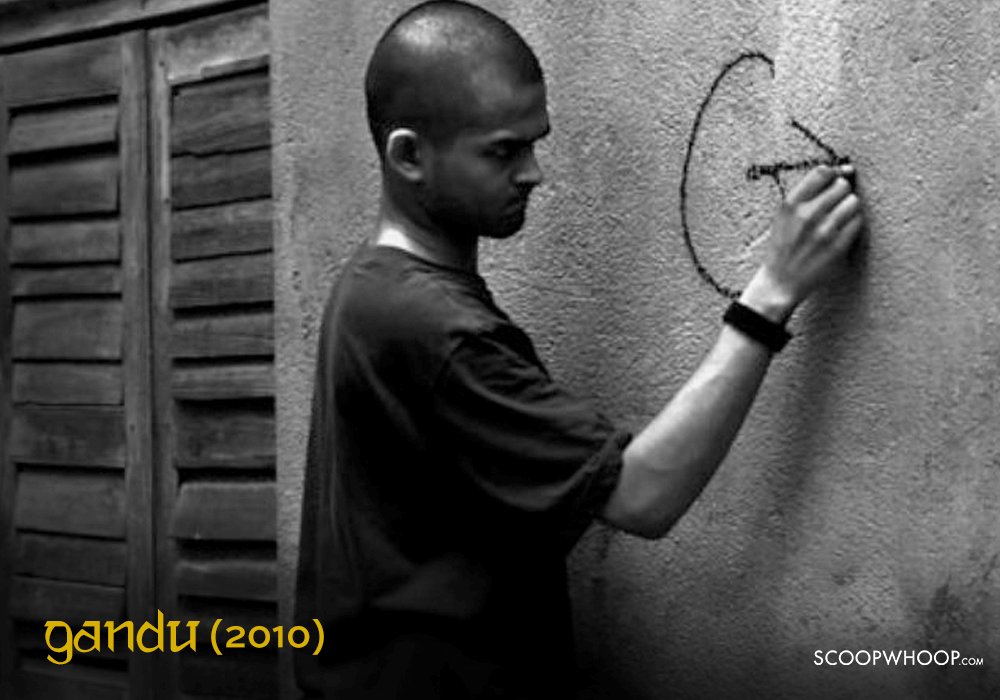 Aniruddha Roy Chowdhury has finally announced his arrival in Bollywood with Pink. But what people don't know is the fact that his previous works in the Bengali industry is heads and shoulders above anything Bollywood has produced recently.
Anuranan was his debut movie that also won him a National award. Anuranan explores the relationships of two married couples, and the impacts and consequences of their relationships. Aniruddha's brilliance was clearly seen in the fact that his brand of storytelling allowed every character to develop and steal our hearts.
He collaborated with Rahul Bose for another National award winning movie in the form of Antaheen. The plot revolves around a cop who is fighting crime while battling his internal conflicts. It's always difficult to bring life to a character who focuses on the virtual world instead of a real one. It was a monumental challenge for any director and Aniruddha did complete justice to it.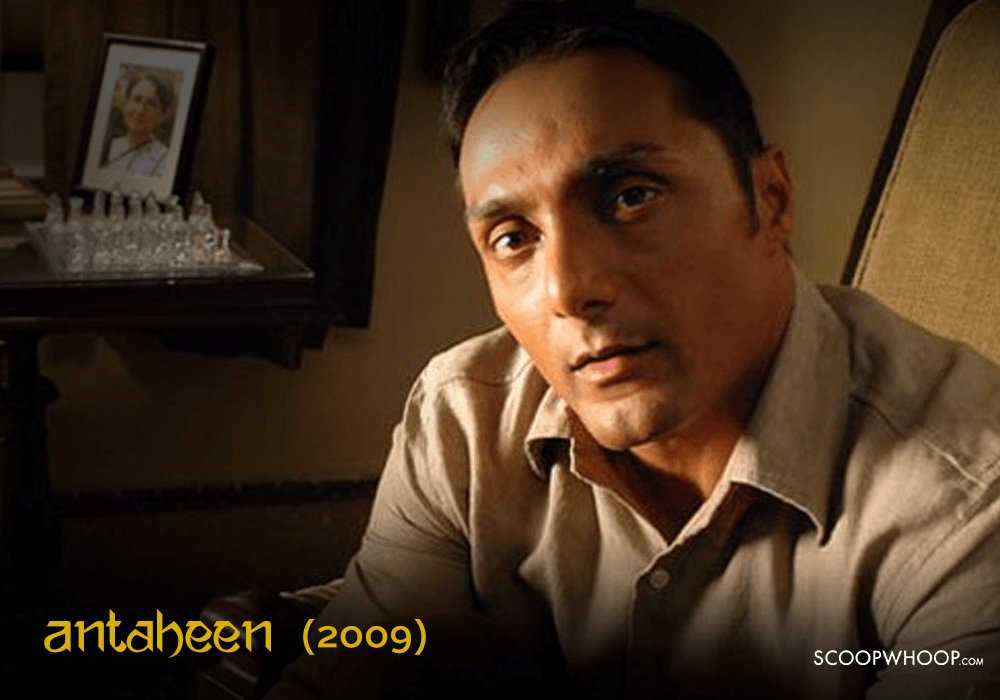 People think one can either be an actor or a star. But Uttam Kumar was the perfect combination of both. 
In Satyajit Ray's Nayak, he teamed up with Uttam Kumar to deliver a masterpiece. The film showcases an actor recounting about his past during an Interview on a long-distance train journey. The versatility of Uttam Kumar and a great take at the journey to success, makes it one of the best movies in Indian cinema history.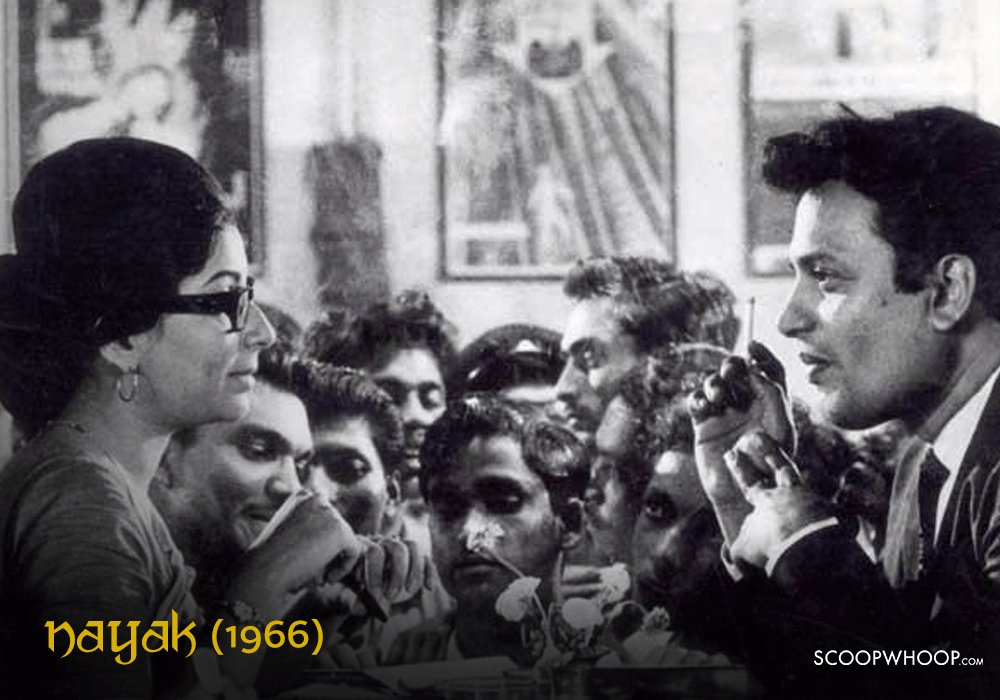 Harano Sur is remembered by many because of the famous pairing of Suchitra Sen and Uttam Kumar. Uttam Kumar becomes an amnesiac after a train accident and meets Suchitra Sen, a doctor. They fall in love and get married, but soon Uttam Kumar has another accident and recovers his lost memory. He goes back to his old life, leaving Suchitra Sen looking for her husband. 
Harano Sur's plot is extremely similar to that of Shakuntala but the ending is absolutely brilliant.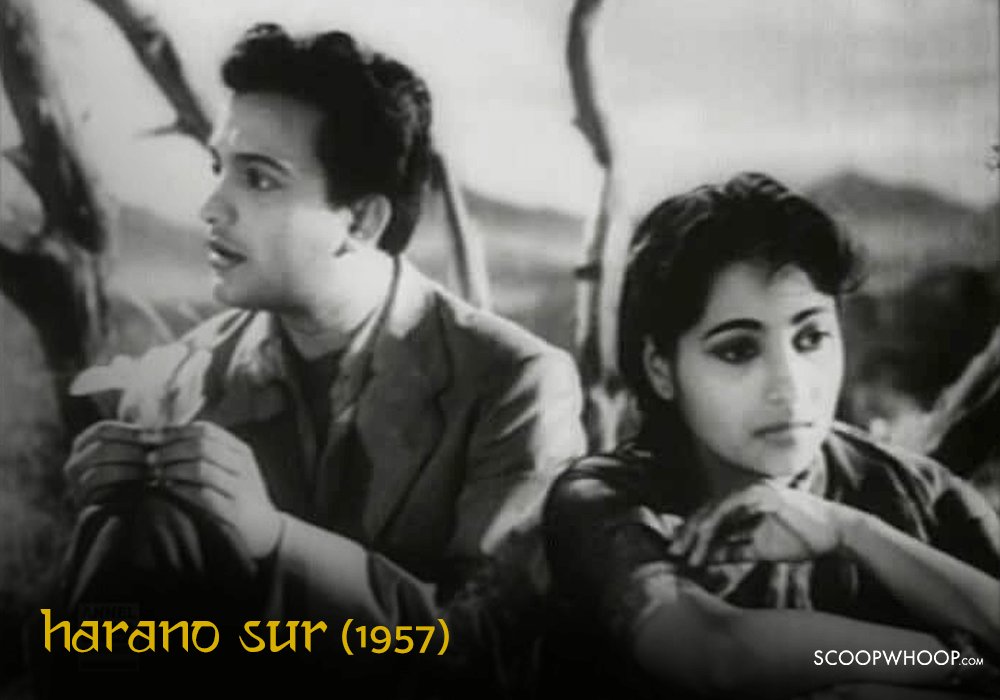 While Bollywood has a girth of proper comedy these days, they often resort to misogyny and transphobia to sell movies like Housefull 3, etc. Recently, Tollywood produced a dark comedy that was entertaining and it delivered a much needed social message as well.
If you are a fan of black comedy, Bhooter Bhabishyat is the right film for you. It is based on the lives of the ghosts who live in an old, dilapidated house and portrays their dilemma in the face of capitalism, where many people want to take down the house and make the ghosts homeless for commercial purposes.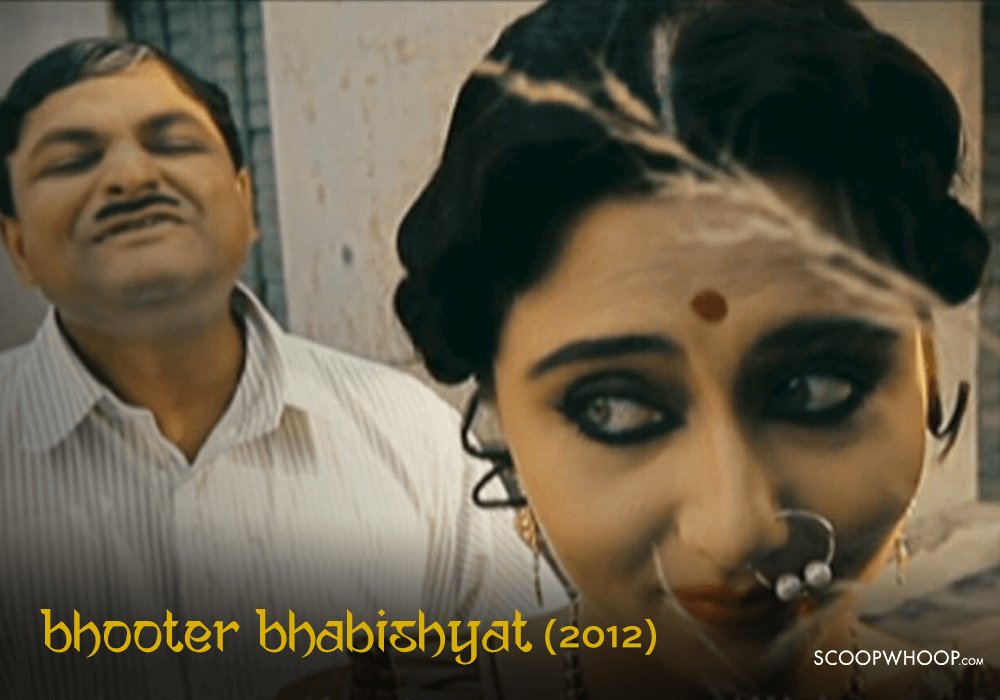 Some movies, over time have etched themselves in memories of many people as classics. These films cannot be forgotten and constantly remind me, and I am sure, many others of the beauty of story-telling.
We know that any single article cannot completely encapsulate the beauty of Bengali cinema but let's be sure of one thing – the Bengali film industry has always been way ahead of its time and Bollywood has a lot to learn from them.