There was a time in Hindi cinema when the role of a mother was restricted to a stereotype. 
She was a victim of circumstances and in most cases, her child, usually the hero, was avenging the society. He would fight for her and ultimately, emerge victorious. This was the era of Bollywood's quintessential mother, Nirupa Roy.
But in the 90s, we saw another mother figure in films who retained the nurturing essence but she wasn't the victim anymore. And this was the era of veteran actress, Reema Lagoo.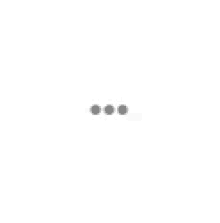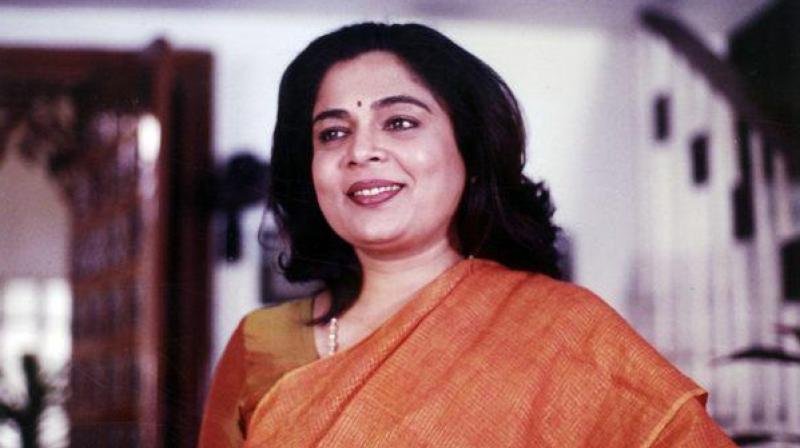 She came into the spotlight with successful mainstream films like Maine Pyar Kiya (1989), Qayamat Se Qayamat Tak (1988) and Hum Aapke Hain Koun (1994). 
Reema Lagoo played these characters by maintaining the classic maternal quality. She loved her child to death but also knew that there were certain lines that could not be crossed. She wasn't regressive but was bound by societal restrictions.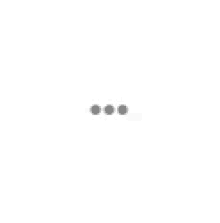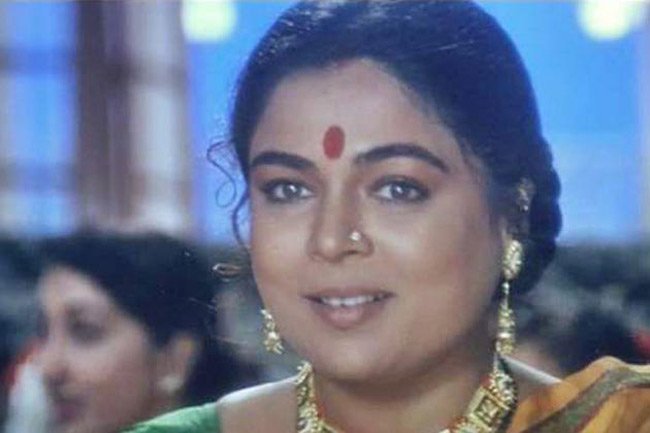 In a film like Rangeela (1995), she played the mother of a girl who wants to be an actress. The dream might have been far-fetched but she was supportive of her daughter's ambitions. There was no talk of 'log kya kahenge' and as a result, she convinced us that if a girl like Mili could dream and garner support from her family, so could we.
In Hum Saath Saath Hain (1999), she played the mother who was simply a human being. She wasn't vicious but was caught in a misunderstanding. 
She stands up for her biological children because she means well. She loves her step child as much as her own children but circumstances get in the way and she believes what she is told. It's hard to accept that your parents make mistakes because for a child, they are the final word. 
Reema Lagoo's portrayal of a woman who made a few mistakes never led us to believe that she was the vamp. Her maternal, nurturing quality was still intact.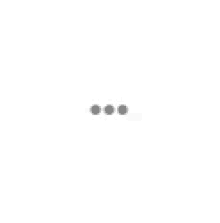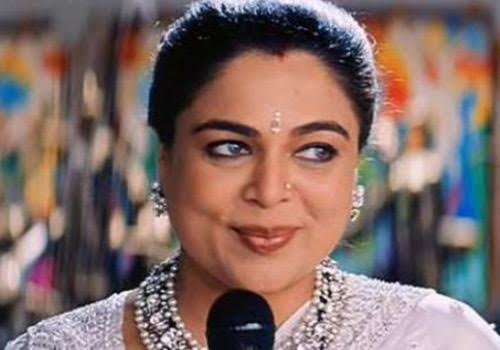 But with Vaastav (1999), she changed the game completely. Playing Sanjay Dutt's mother in the movie, this was quite possibly the most memorable performance of her career. 
She loves her child but that doesn't mean that she is blind to the wrongs that he is committing. She can see his flaws and she wants him to get back on the right path, even though she knows it's too late for that.
In the iconic scene where she shoots her son so he can finally liberate himself from the mess he has made, Reema Lagoo became the mother that Bollywood had never seen before.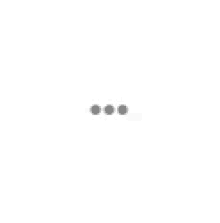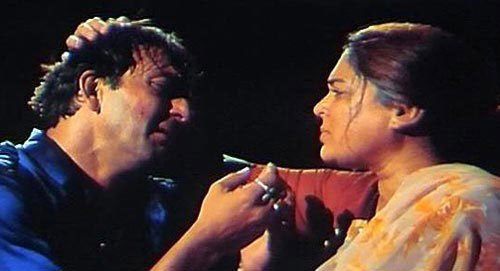 Reema Lagoo was a popular face on television as well. In the golden era of TV shows, the 90s, she gained popularity with shows like Shrimaan Shrimati and Tu Tu Main Main.
The saas-bahu relationship has always been popularised as one with a lot of tension. Television shows caught the bug of the saas-bahu drama and till date, they haven't gotten over it. But it was way back in the 90s that Reema Lagoo played a saas who was anything but evil.
Of course she was competitive with her on-screen bahu but all in good measure. The way she portrayed a mother-in-law made it look like it was an extension of her motherly nature. She had a certain bossy quality about her, but she also had the heart to admit her mistakes.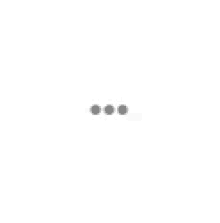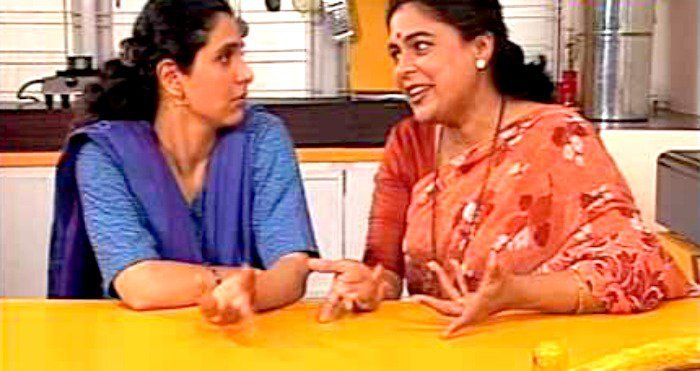 In a career spanning over 35 years, Reema Lagoo tried to push the envelope with the different ways she portrayed a mother. The character which once required rescuing turned into a character who became the emotional support.
Reema Lagoo passed away at the age of 59 due to a cardiac arrest and this loss will be mourned by everyone.