Your first day at work will be anything but smooth sailing – you will be unusually over-dressed in fear of not appearing out of place, you'll forget names and sweat profusely when asked questions about work. Luckily, there are pool rides that will help every office newbie break the ice and strike up a conversation with their future buddy. Thankfully in the course of these rides, you become more than just mere acquaintances. To commemorate this wonderful transition, I've put together this fun compilation, just in time for Friendship's Day, that will make you see how conversations deepen when we pool together, making mere work acquaintances get really close. Check it out, guys!
1. When your conversations aren't 'subtle' anymore…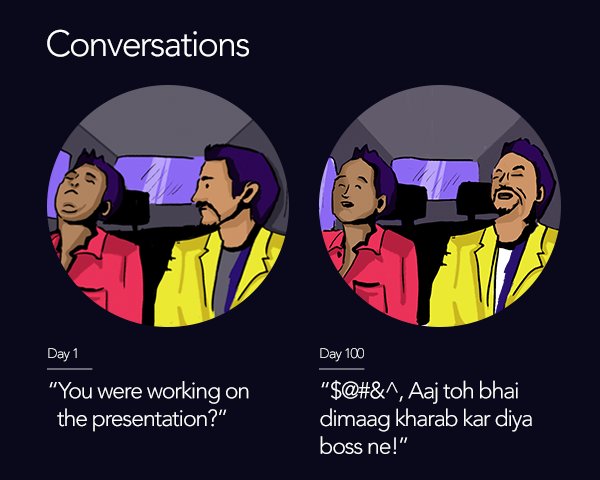 2. … And shamelessly asking for help is a 'no big deal!'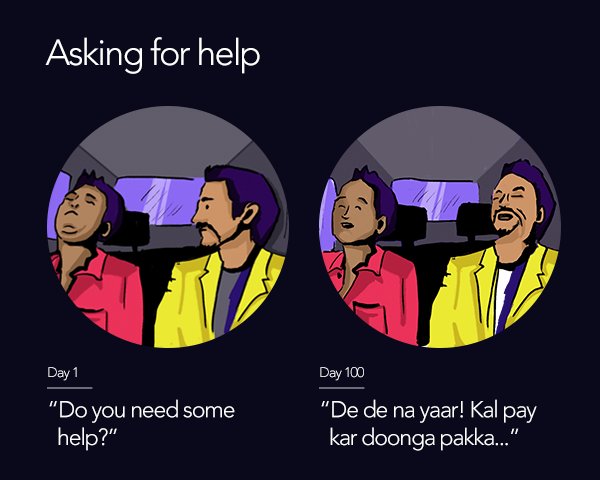 3. The comfort zone has already been crossed.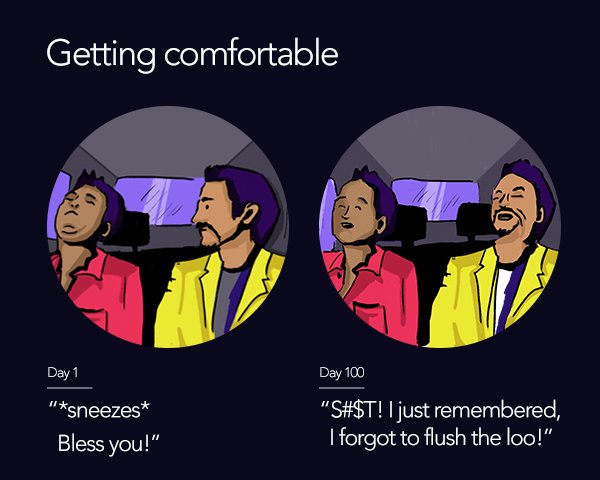 4. When the house address isn't the only thing you know about each other.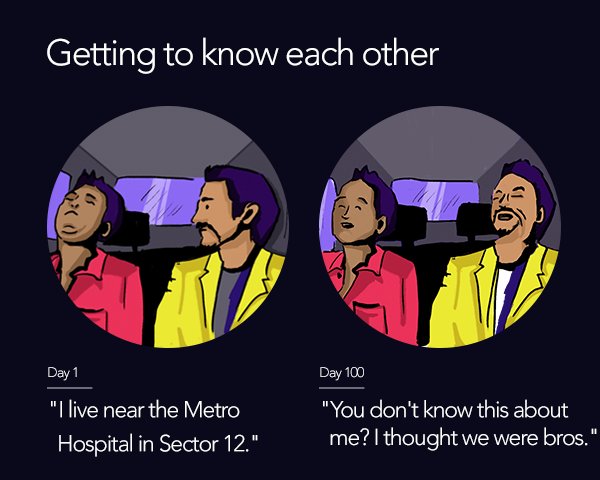 5. 'TGIFs' are a whole new deal now.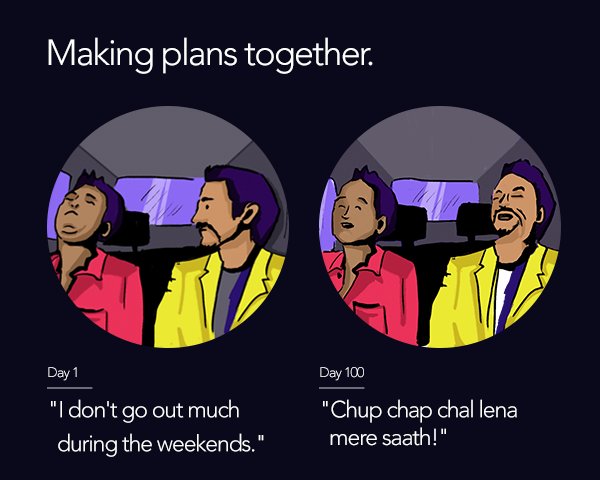 6. You know more about each others' dating life than anyone else.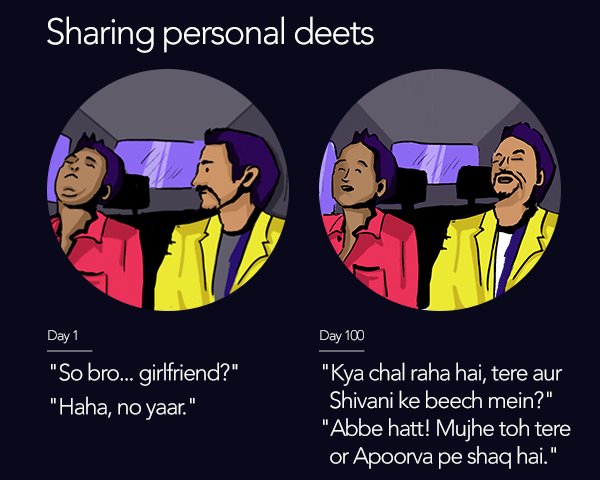 7. Getting stuck in traffic gets a new meaning altogether…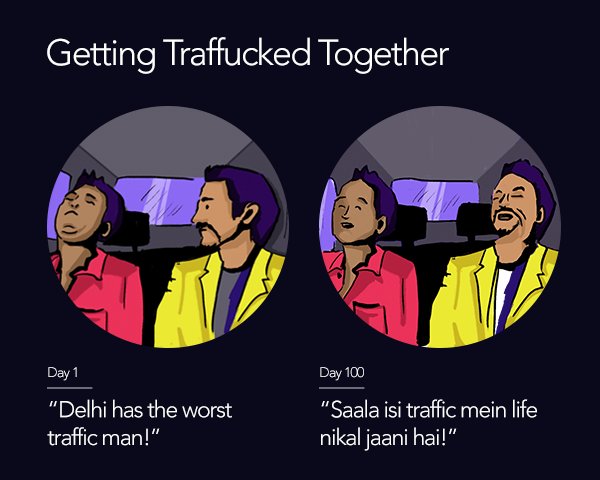 8. … And traffic leads to jamming together.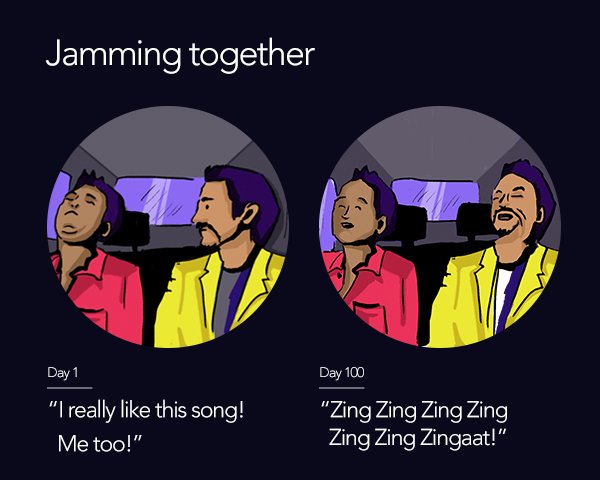 Carpooling is fun and so much more than what you thought. It's easy on the pocket, environment-friendly, a great way to make new friends, and share your musings on work, life and of course…traffic! Kudos to Uber for actually helping us move forward in life and not just from one place to another.  It's bringing us closer to the people we love and the places we want to travel by removing the boundaries of distance and time. Now isn't that something to celebrate? Know more about Uber's affordable rides here.
GTG, my pool ride and my buddies are waiting! 
Design credits: Sriya Singh