Let's be honest, we women love having guy friends. Now, they may irk our boyfriend's at times, and may even cause a little rift or two, but life without them is simply impossible. And this is not even a Woman vs Man debate. It's just how most of us are. While some feel a little more connected with womenfolk, others tend to have a closer bond with men. 
One such woman is Rebeca Abrantes from Brazil. She studies computer engineering and truth be told, in a class of 60, she's one of the four women students. Therefore, it's no surprise that she didn't have any girlfriends. 
Well, her wedding day was here so she decided that instead of having girlfriends as her bridesmaids, she'd ask her male friends to be her bridesmaids. Ain't that the best idea ever? Also, can we call them bridesmen, already?  
The wedding day was nigh and so was a photoshoot. So here is Rebeca and her bridesmen on her wedding day:  
From making sure the bride gets a perfect fit dress…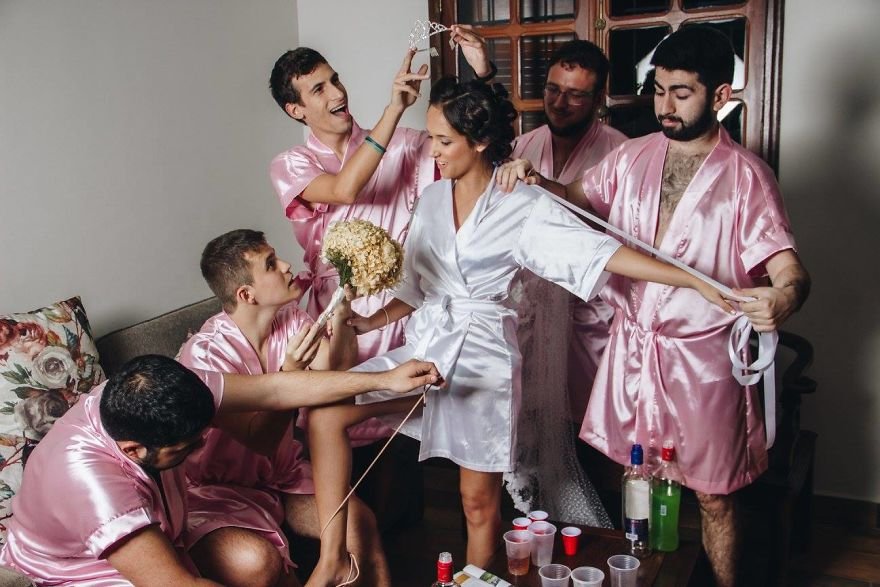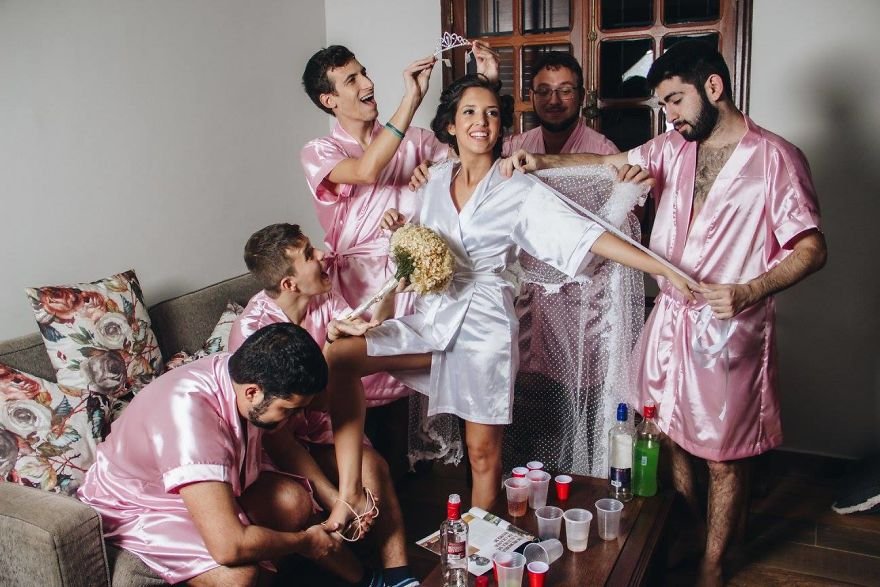 To giving her company in her pre-wedding beauty treatments.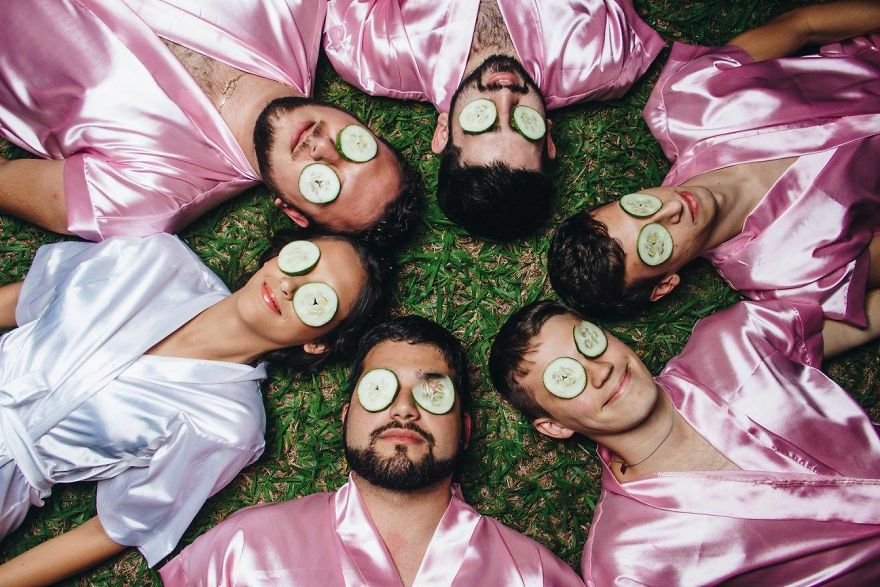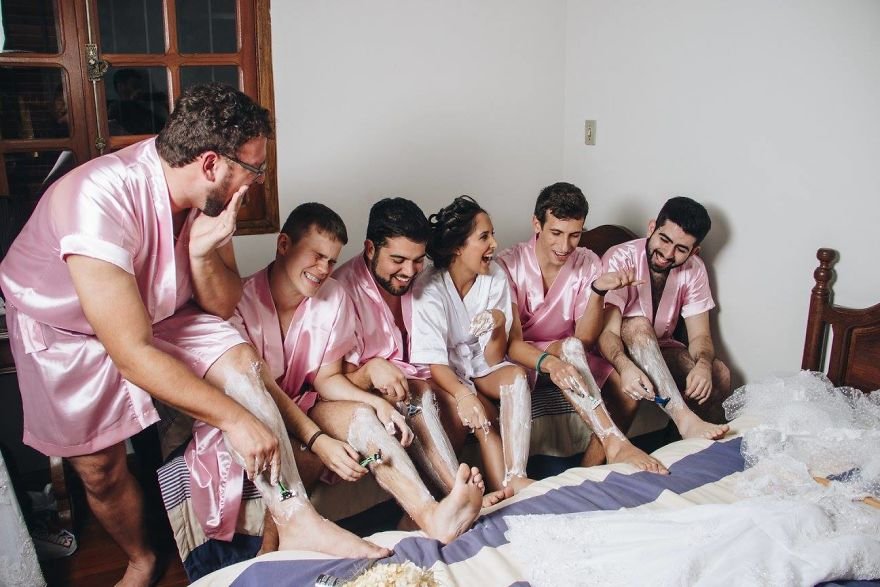 These bros helped their girl gulp down her pre-wedding jitters as well.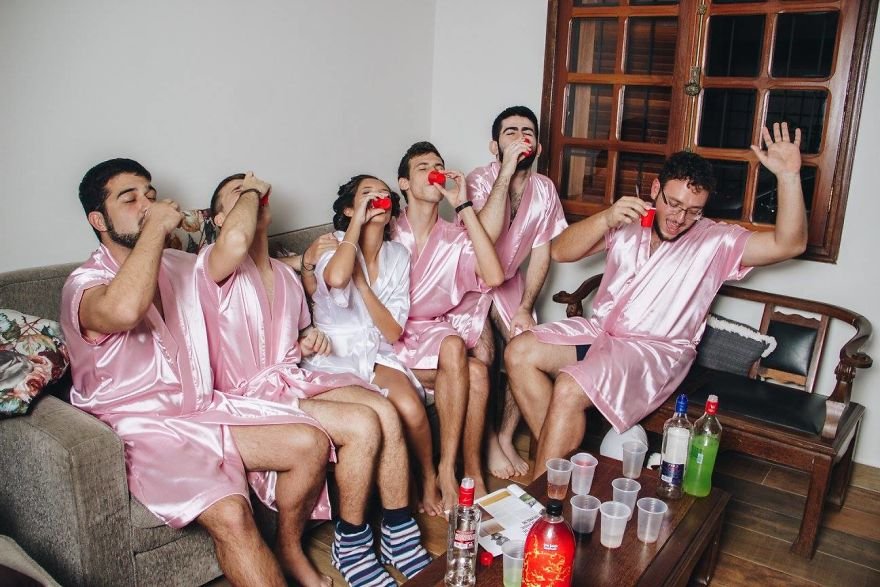 They even took some time out for some light reading. A girl can be stressed, you see.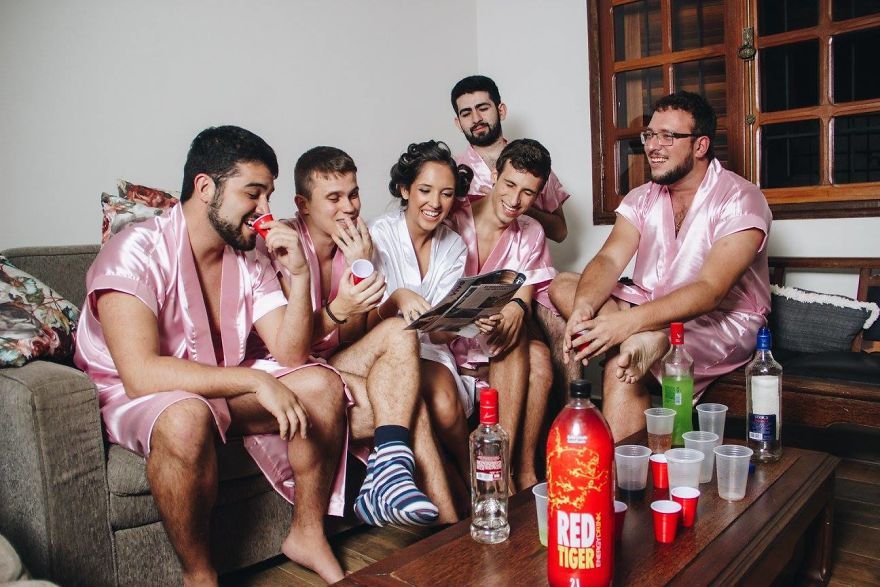 Well, the bride totally needs her makeup, and these guys seem to be giving very important inputs.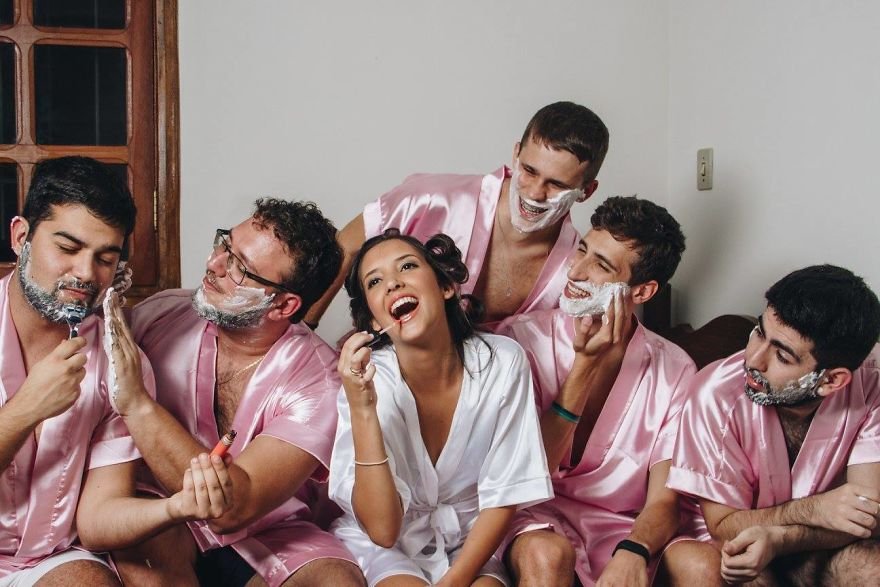 Yup, that's exactly how it's done.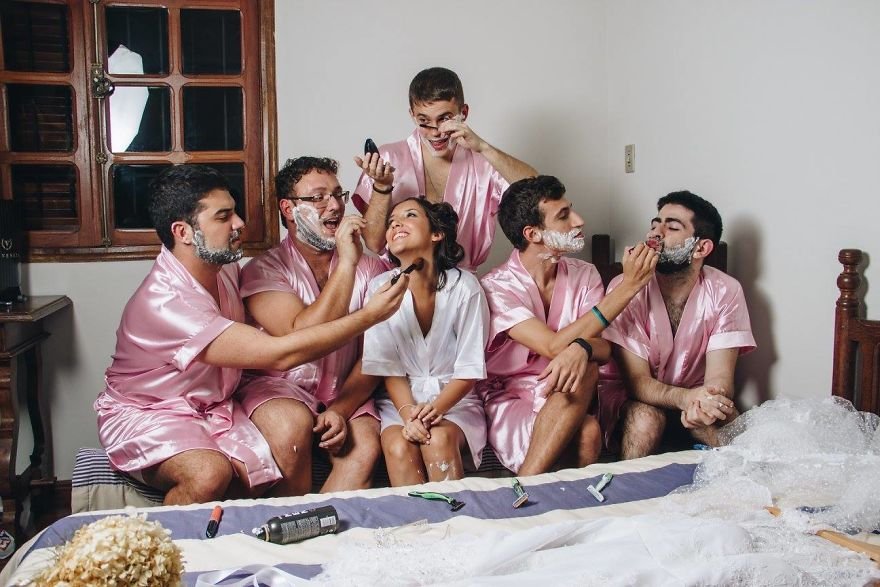 They even wow-ed at her dress!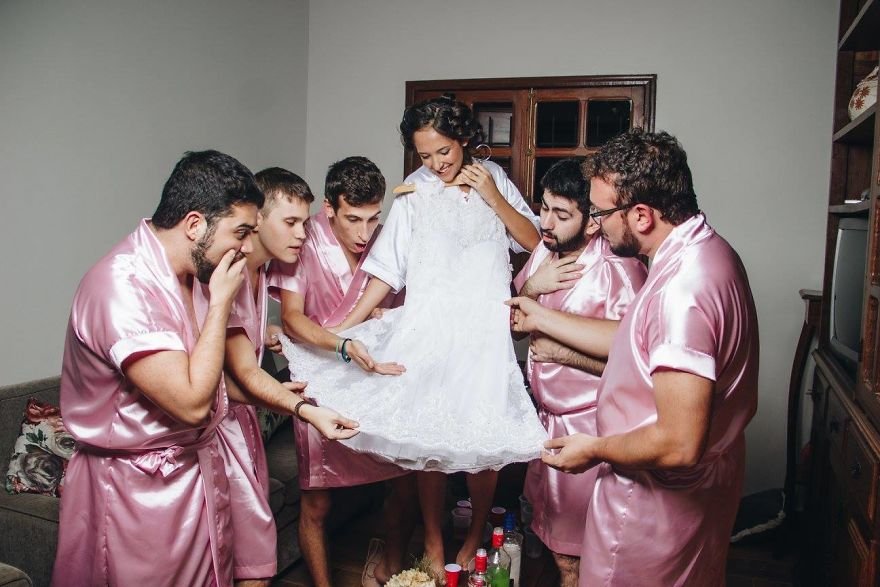 And kept the groom at bay. Well done, bros!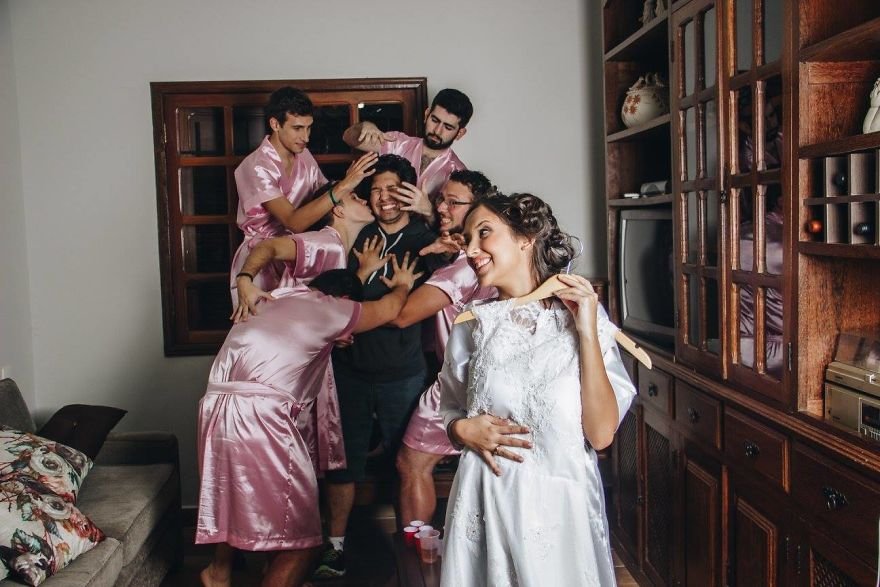 With bros around, no one can touch the bride!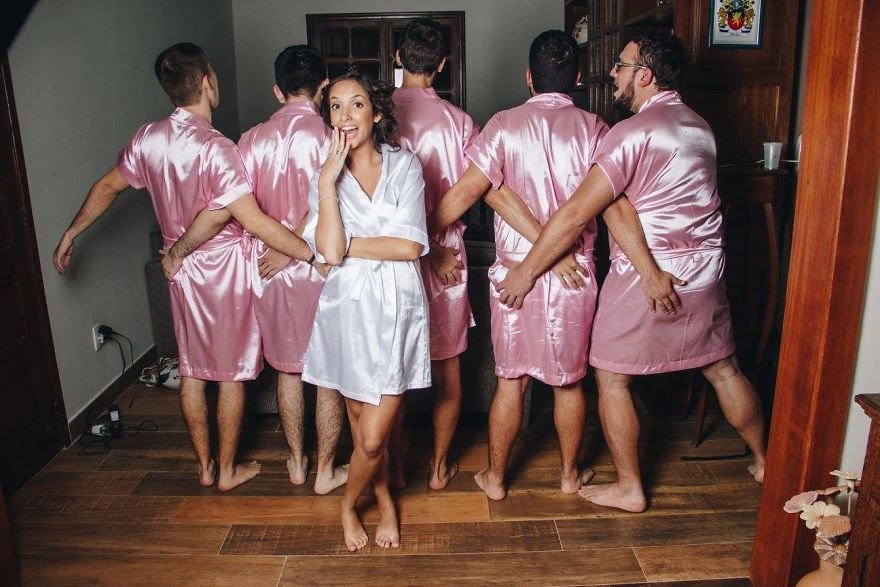 With chill bros like them, life's definitely happening! Imagine what a fun wedding it would've been. 
*Calling out all my bros*