As people who love weddings, we know a good wedding lehenga when we see one. But even all our lists and research hadn't prepared us for Kresha Bajaj's masterpiece.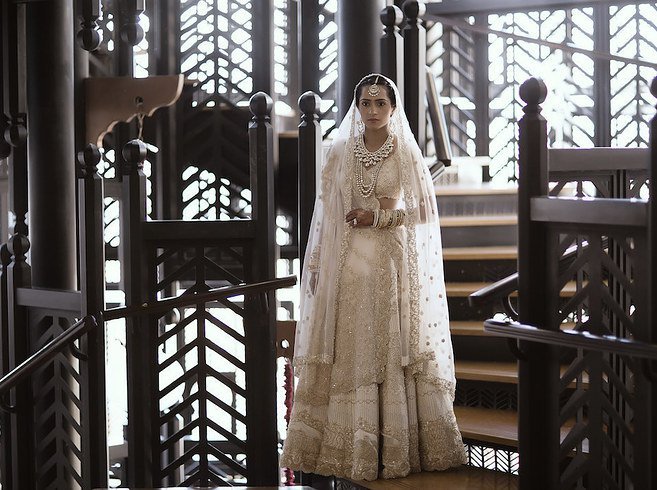 Kresha is a Mumbai-based designer, known for her fashion label, Koëcsh. As of today, she's internet's most appreciated/envied bride because she's the creator of the most elaborate wedding lehenga ever.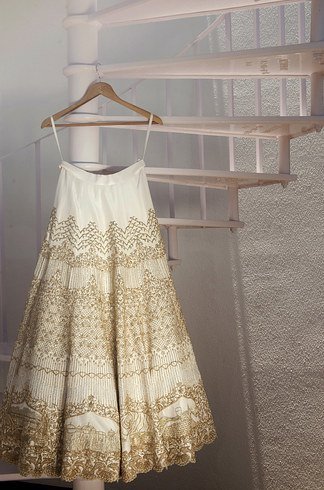 Look closely because those are not random sequins, that's Kresha and her husband Vanraj's love story on her wedding lehenga.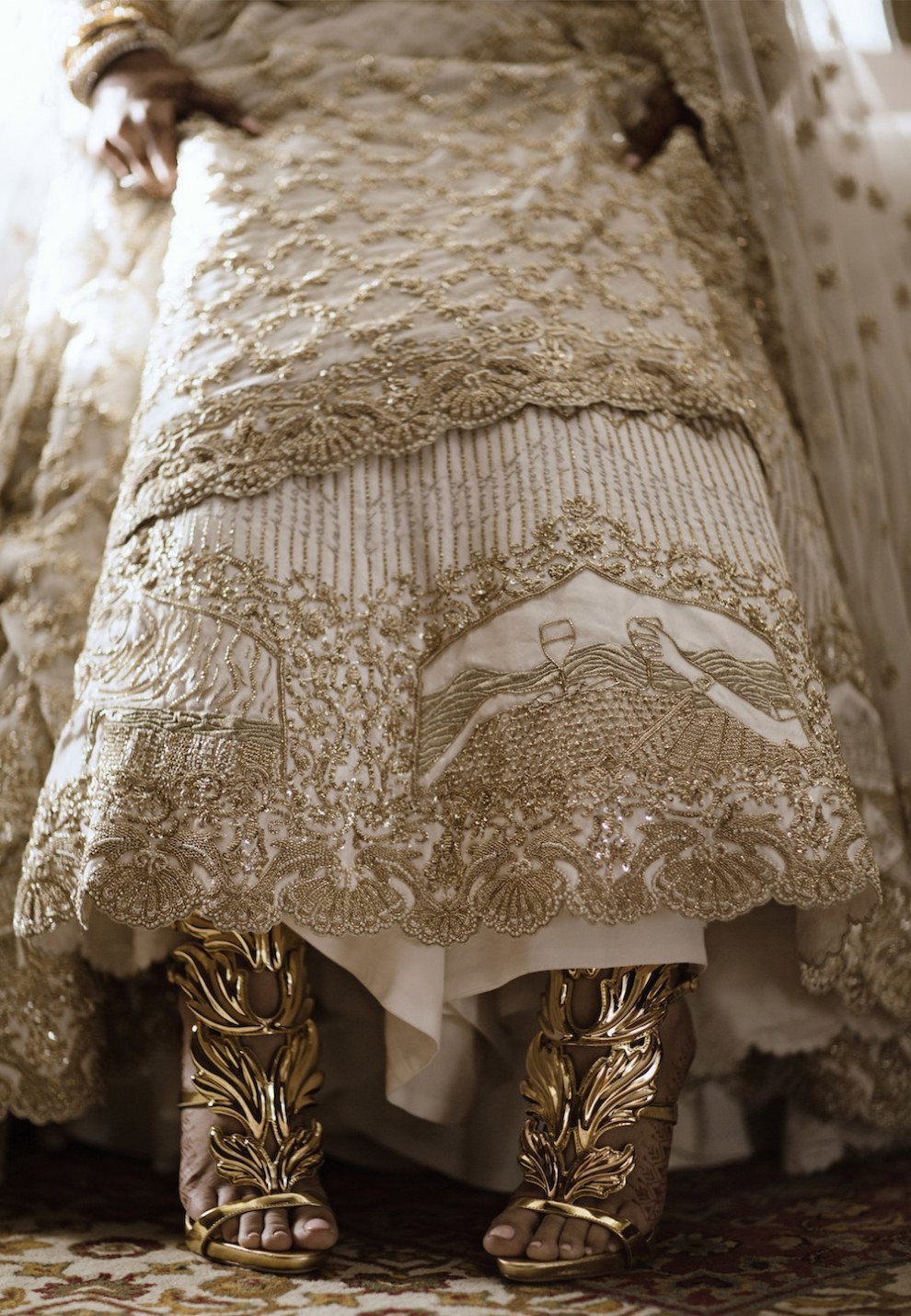 That's the glorious Leela Udaipur in the background and on the ghera.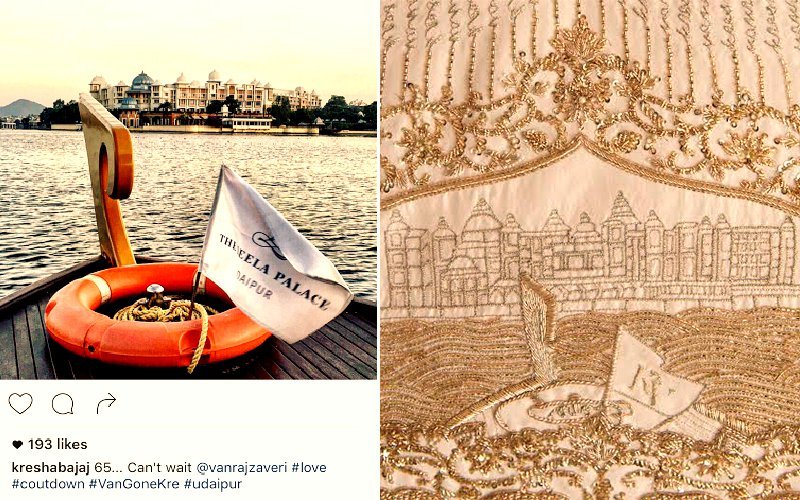 That's a scene from her proposal in Maldives embroidered into the kali.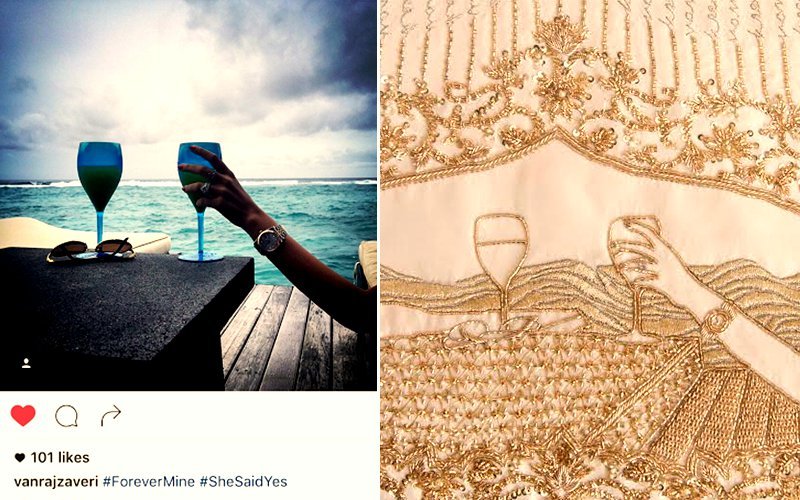 And that's their names.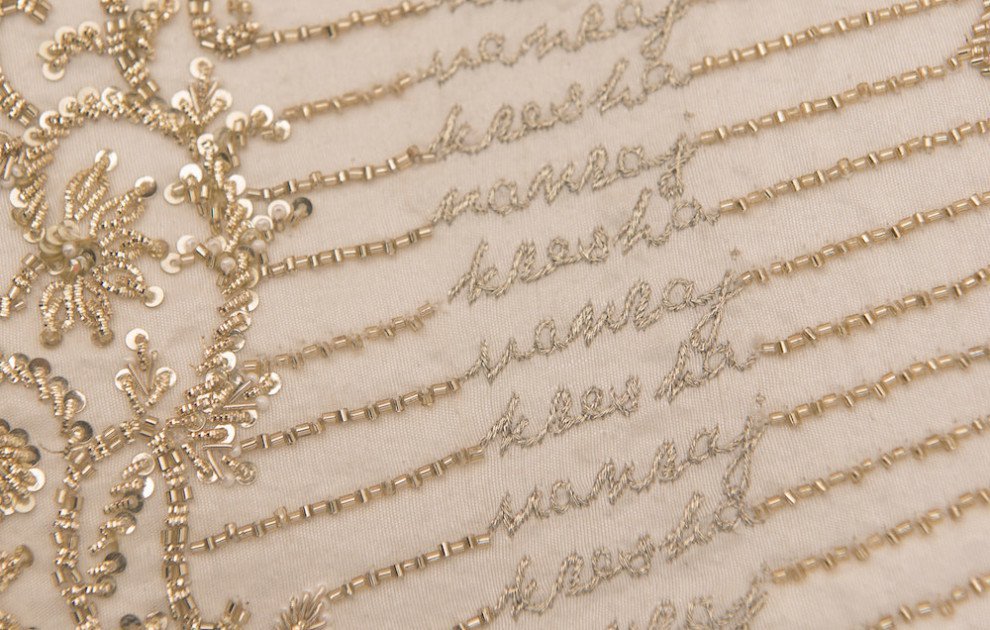 Kresha told Vagabomb, "I came up with the concept and used our in-house karigars to get the piece together. Initially, I was worried about the implementation of it all because it could easily have looked comical, if not done the right way. But once work started, it looked how I imagined it to be. All we had to do was pick the most important moments of our story and design accordingly."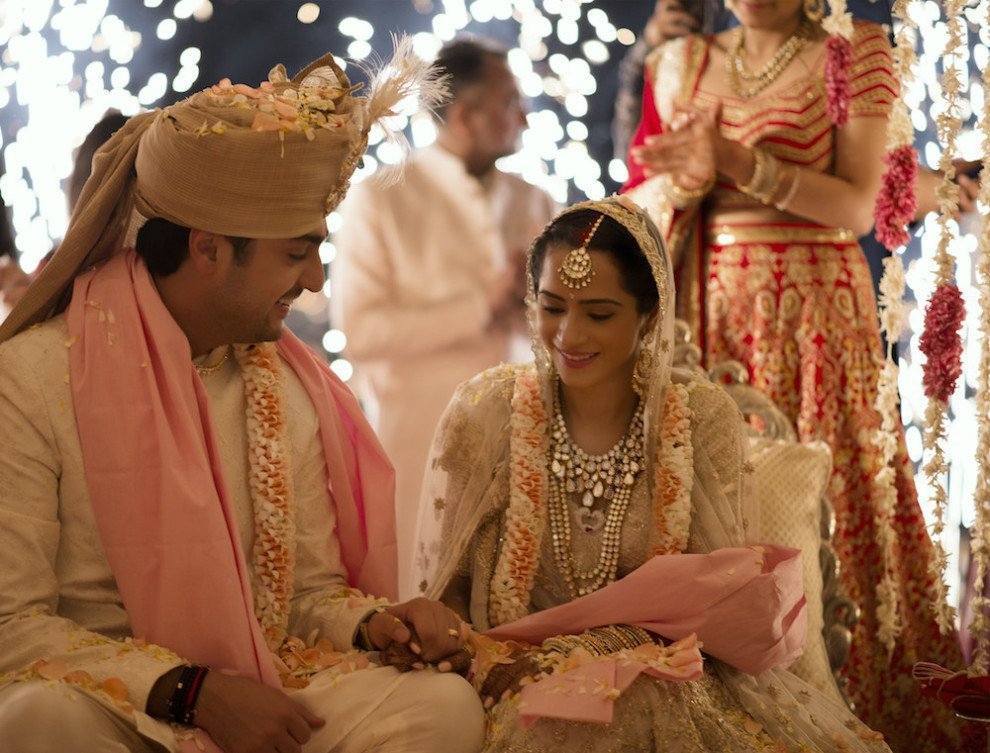 It took Kresha's staff three-and-a-half months to complete the lehenga. That's also because she designed outfits for her mehendi and sangeet as well. In fact, most of the wedding party, including Kresha's mother and sister, were in Koëcsh creations.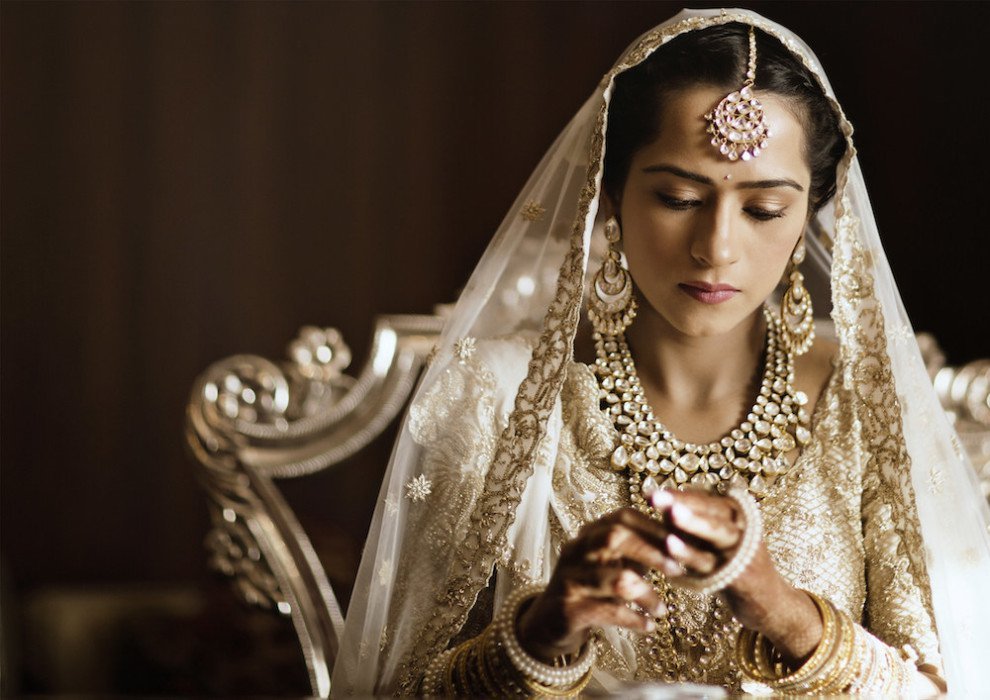 We asked what her husband thought of the outfit, and Kresha laughed and said, "At first, he didn't realise what was going on. Nobody did. He knew I was going to wear a white and gold lehenga because he was designing my jewellery but that's it. After a while, he started noticing and pointed a wine glass and dolphins and it was after the pheras that he finally saw the details."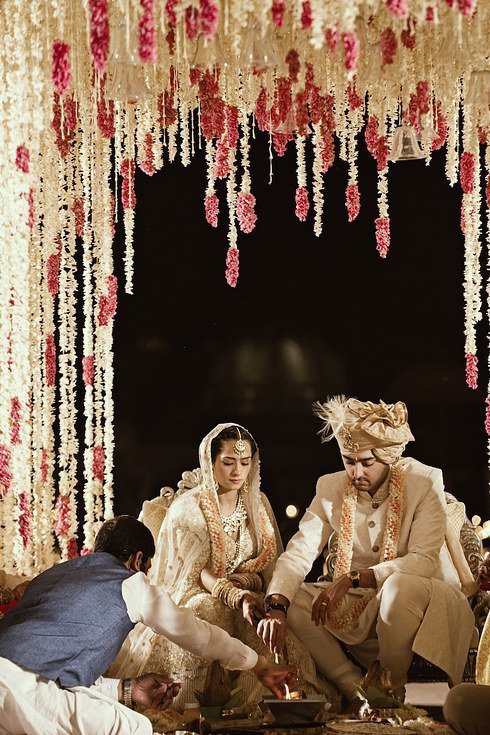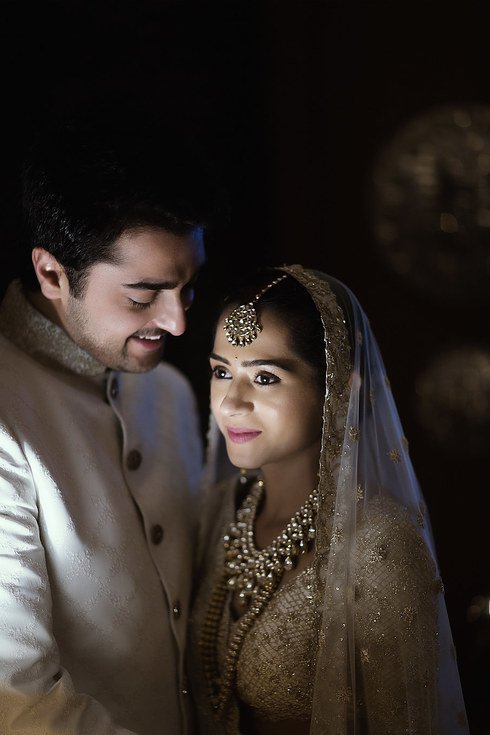 So what happens to the lehenga now? It's getting framed and going up on a wall, like it should. Kresha shared, "I knew my wedding lehenga would be something I would only wear once, so I decided to make it into a piece of artwork that I could later frame."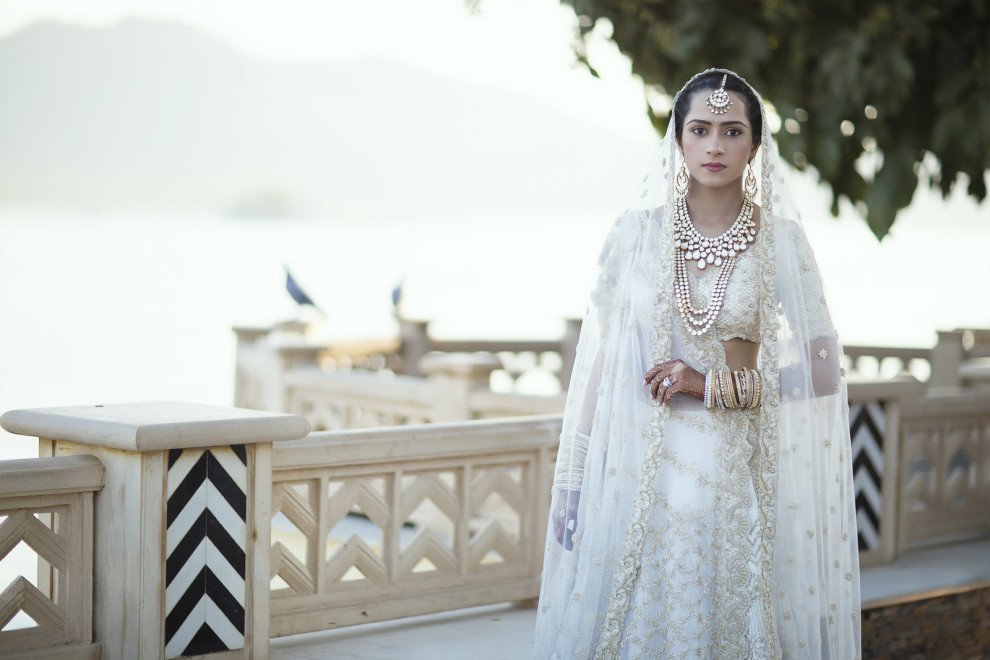 Kresha's brand has been getting a lot of attention ever since these photos went up. "I'm more than happy to do this for other brides. We're already in talks with brides because, like me, nobody wants to keep their lehengas stored in warehouses."
You can see more pictures on Kresha's Instagram handle and observe the detailing on her Facebook page.