A cricketer inspiring a young lad to pick up a bat, a footballer motivating a kid to lace up his boots. We all have our sporting heroes. But inspiring someone enough to get inside a ring and take a punch is just something else. Conor McGregor is one such athlete. His ascent has been historic to say the least, a lot like Muhammad Ali's was. Big with words and bigger with punches. Arrogant, dominating, polarizing and with the ability to steal the spotlight anytime.
You don't have to love him, but you can't ignore him either. That is the makings of a great man. Add to it a humble beginning and you have a warrior in your midst. If we lived in olden times, Conor McGregor would be one of those knights who ascend to the throne.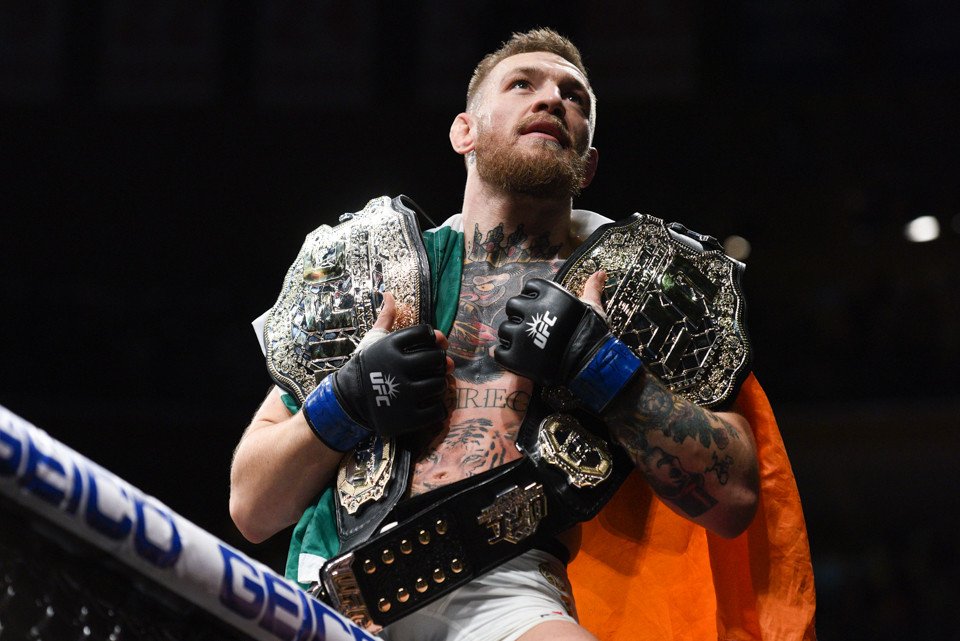 But his climb to the throne has not been easy at all. It is filled with hardship, hard work and the unrelenting obsession to be the best. We see the champion in front of us. The Notorious, as he is called, billed to fight in the Fight of the Century against Floyd Mayweather. But before he became the superstar he is, he was just another kid with a dream.
The one person who saw the kid was his girlfriend, Dee Devlin, when she met him in 2008. Back when when he was working as a plumber.
Dee got the best seat in the house when he spoke to her about his dreams of selling out stadiums and she got the best one when he actually did it. Always ready to jump into the octagon for her man, regardless of the result.  
When Conor lost his first-ever UFC bout, against Nate Diaz, he was heartbroken. While the world talked about Diaz's win, Dee went up to Conor and kissed him.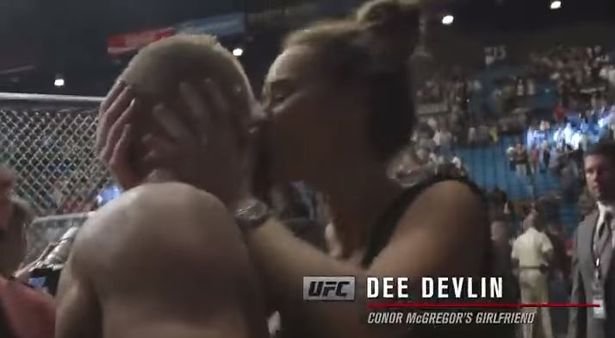 A few months later, he erased the memory of the loss by beating Diaz. There still were doubters though. There were critics. And then there was Dee. She did everything she could. She cooked for him, drove him around, even packed his gym bag. All of it, just so that Conor could concentrate on his fight. And it paid off. 
When they first fell in love, they lived in a small apartment near Dublin. Conor was too busy to work. His time was spent in the gym and they lived off the unemployment benefit they got from the government. Making ends meet was hard, but Dee stuck by him.
He would talk about how he wanted to be champion one day. But some days were exhausting. Some days life hit too hard. On those days, Conor would be a wounded warrior. His only relief from the pain would be Dee's words – "Conor, it's okay, you can do it!"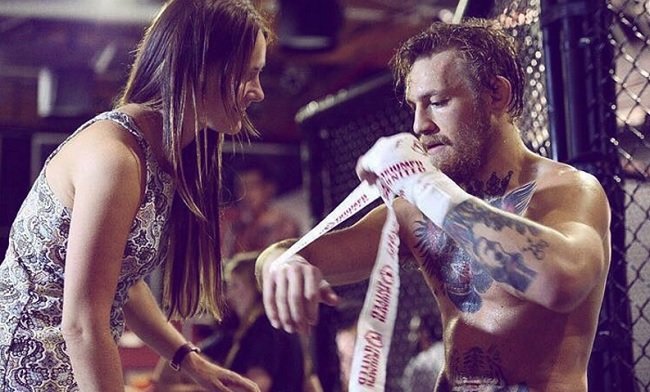 And he did do it. He is the only UFC fighter ever to hold two titles of different divisions simultaneously. One of which, the Featherweight Championship, he won after knocking out Jose Aldo in 13 seconds. The fastest ever in UFC title fight history. When it comes to drawing crowds to the arenas and tickets for pay-per-view, there is no one better. 
So he's not wrong in proclaiming himself to be the king. MMA is his life, his passion. But the one thing he is equally dedicated to, if not more, is Dee Devlin, his queen. He really does treat her like one. 
She's his armour. Inside that Octagon, no one sees beyond the spotlight, beyond the fighter. But if you look closely, Dee is ever present.
We don't bother talking about her, but he knows that she is the reason he stands inside that cage. She is the encouragement that drives him to take punches and give them back. It must be hard for her to sit there and watch him take a few to his body, but she does it. Just because we don't see her in the ring, doesn't mean she doesn't fight the fight. 
He dreams of retiring and sitting on the beach with her, and their baby, without a care in the world.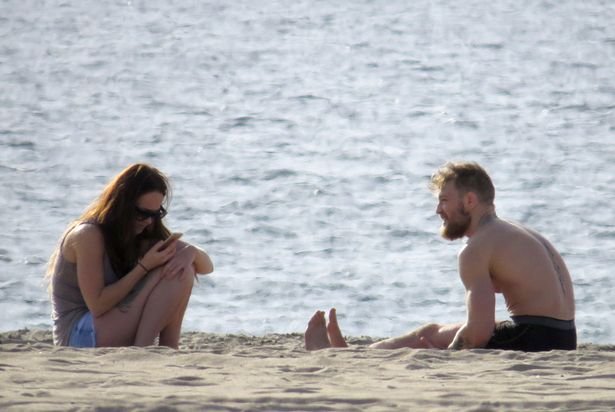 Conor is ruthless in brawls. Every time he walks out with the Irish flag wrapped around him, he knows he is entering his yard. But every step he takes towards that cage, everything he wins, he knows he owes it to his rock, Dee Devlin. 
She was there with him when he was a plumber training to become a fighter. She is still around when he has become arguably the most famous MMA fighter of all time. The woman behind the warrior, the queen behind her king.