"So, it's a date?"
"It's a date!"
Three words that send jitters down your spine, get you all excited and send you in the dreamy state of a Bollywood song. And then come the questions: What should I wear? Should I bring flowers? Where should we go?
Well luckily for you, we are sorting out the last bit for you with this one. 
Here you go:
1. Sakley's, GK 1
Beautiful distressed furniture, warm décor, and amazing sangria – it is like Sakley's was tailor made for first dates. The place gives you a feeling that you are in a cottage somewhere in the mountains. There are large windows that make for a cosy, intimate setting. The pastas are a must-try.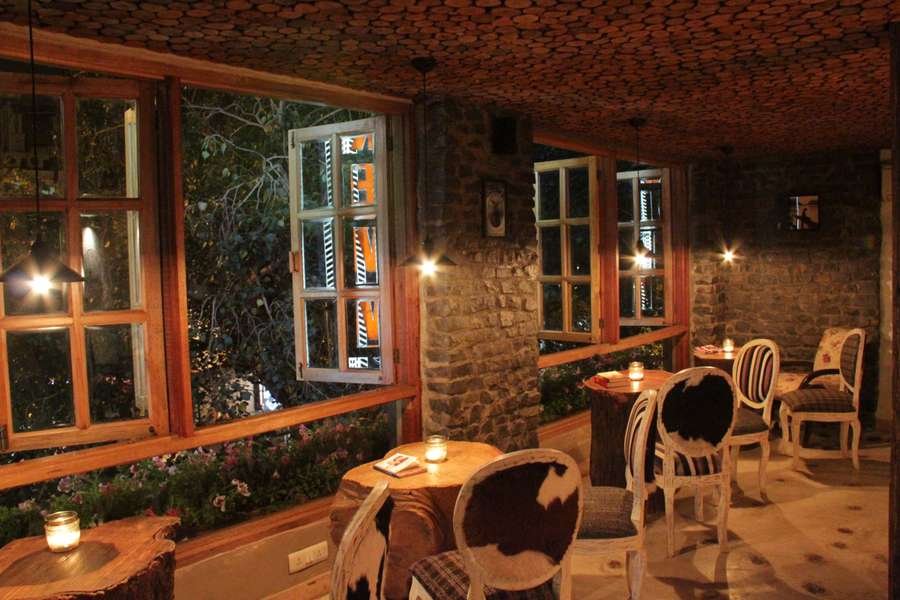 2. Diggin, Anand Lok
Think fairy lights, pretty, pretty fairy lights. This place is equally beautiful in the morning with all the light pouring in, as it is in the night with all the twinkling lights. They also have a lawn which adds to the prettiness. Their food is well priced and pretty yum. A shout out for the yummy jalapeño poppers.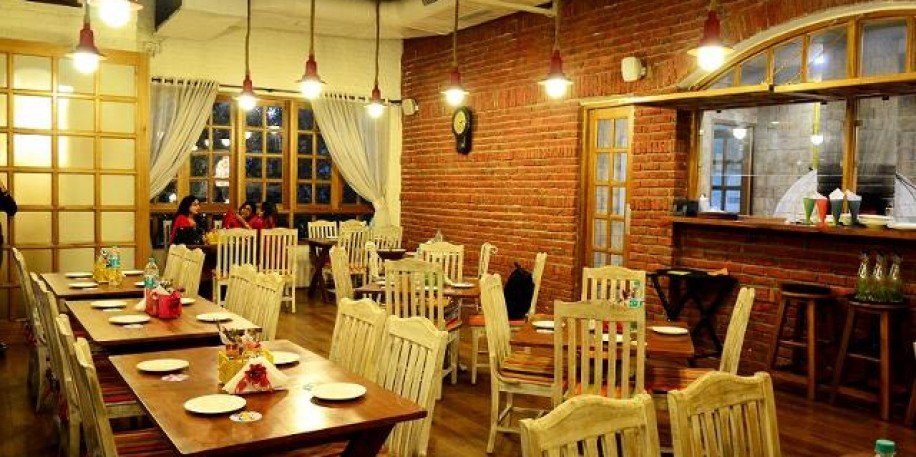 3. Maison Des Desserts, Hauz Khas Village
You can't not make chocolate a part of your first date, you know? And for that purpose, take your sweetheart for a slice of one of the most indulgent and rich chocolate cake you will ever have. That paired with the quaint vibe of this place will make you feel all nestled up away from the world. Also try their sandwiches.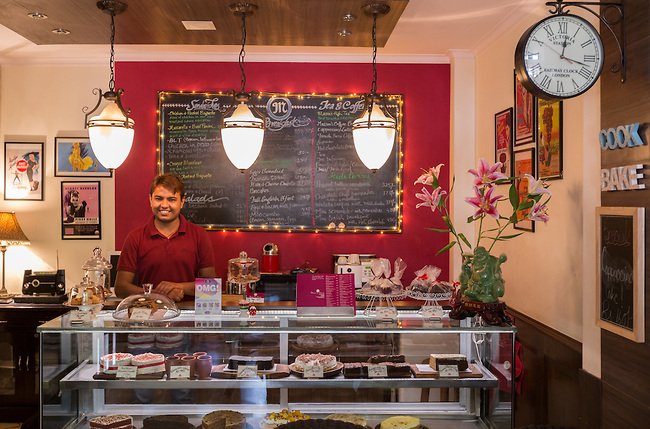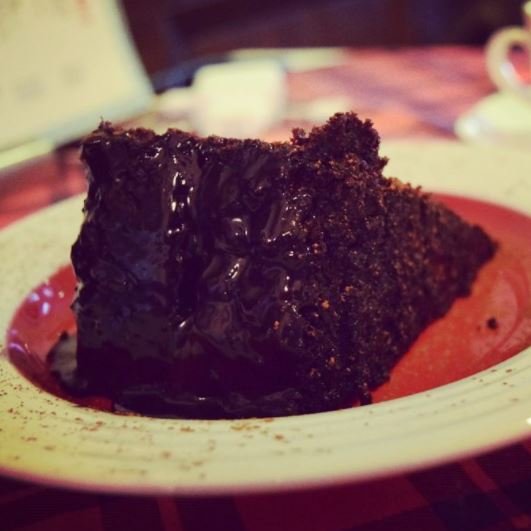 4. Rose Cafe, Westend Marg
Oh come on! You knew this place was going to be on this list. With its British, floral and very soothing aura, how can it not? If your pretty white dress were a cafe, this place would be it. Have some tea, take a bite of the Lebanese Pyramids, and indulge in some snug conversations.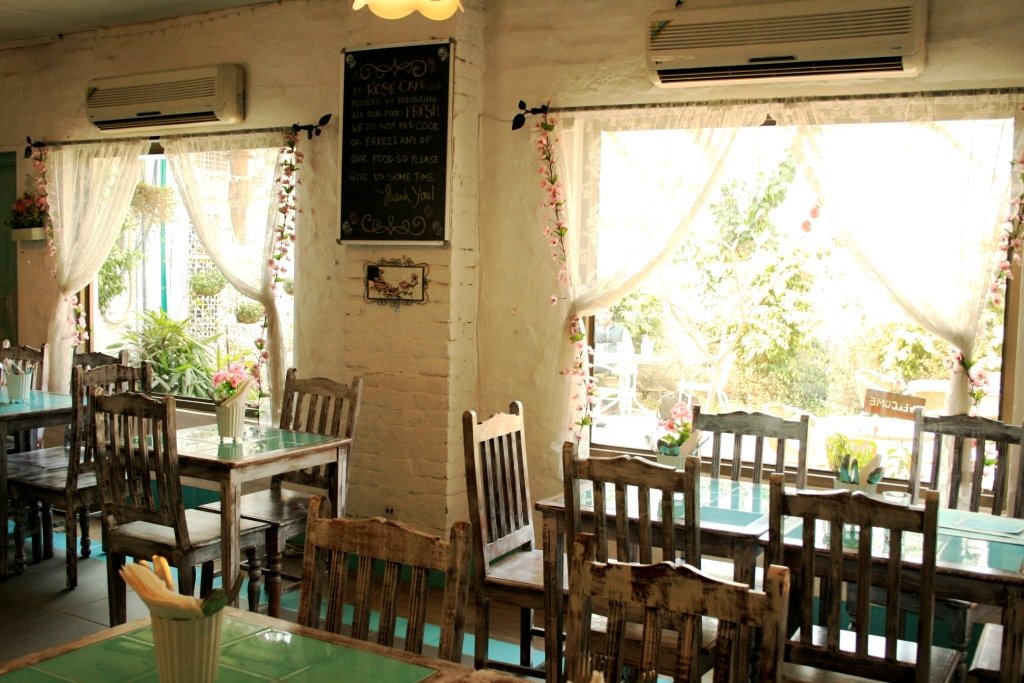 5. Smoke House Deli, Saket
With chintz chairs and classy decor, it will definitely be a warm first date here. The steaks and sangria are really good, but it's the dessert that takes the cake. Won't you look cute feeding each other the bitter chocolate & orange ganache torte?  
6. Elma's Bakery, Hauz Khas Village
Don't be fooled thinking that only the red velvet cake is the thing to go for at this place, try the garlic chicken and you will both fall in love twice over. Their breakfast menu also allows for a good morning date. And get a table on the first storey for the full effect.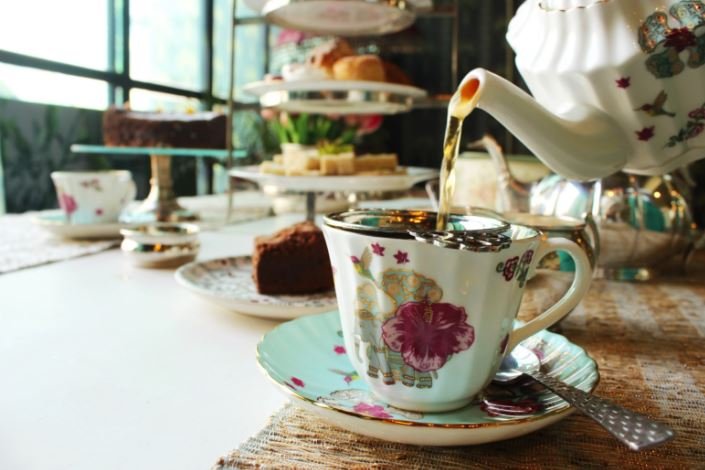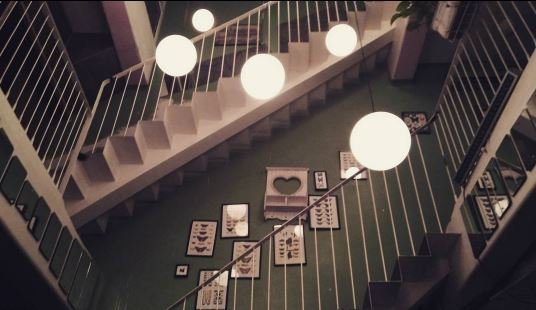 7. Caffe Tonino, CP
With the white walls to the cute yellow plates, this place has all the makings of a Mediterranean cafe. We love Big Chill, but Tonino offers a little more romantic a setting which you can enjoy with a cup of dessert coffee.  In bustling Connaught Place, Tonino is quite a couple's favourite.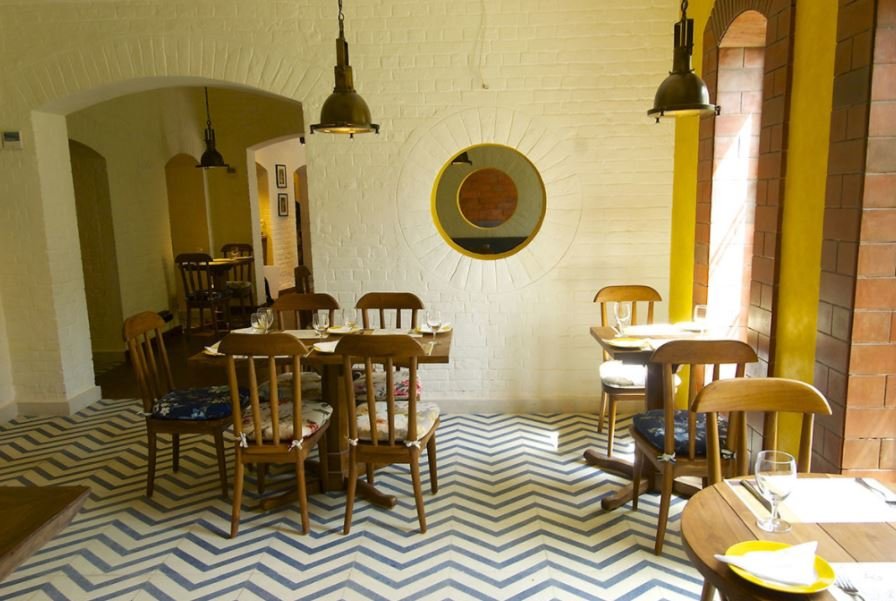 8. Chateau, Adchini
With a very pleasing decor, Chateau is like walking into, well, a chateau. Everything about this place feels fresh. Go there in the morning, noon, or night, you will be taken by its beauty. The elegance of the place complements the delectable food.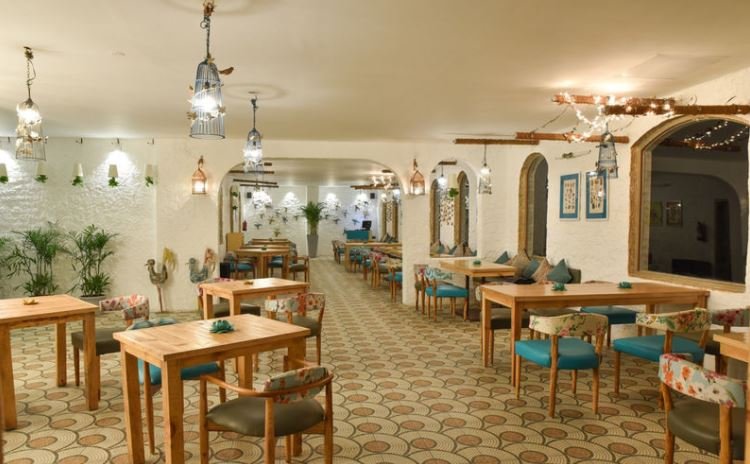 9. Coast Cafe, HKV
One of my absolute favourites, go there if your date loves a mean grilled chicken, or chicken tacos, or would kill for some legit south-Indian seafood dishes. I absolutely adore the homely, pleasant, calm decor. The potted plants were just sitting there asking me to take them to my home and cuddle with them and sleep. The dim lighting in the evening makes it an absolute win-win.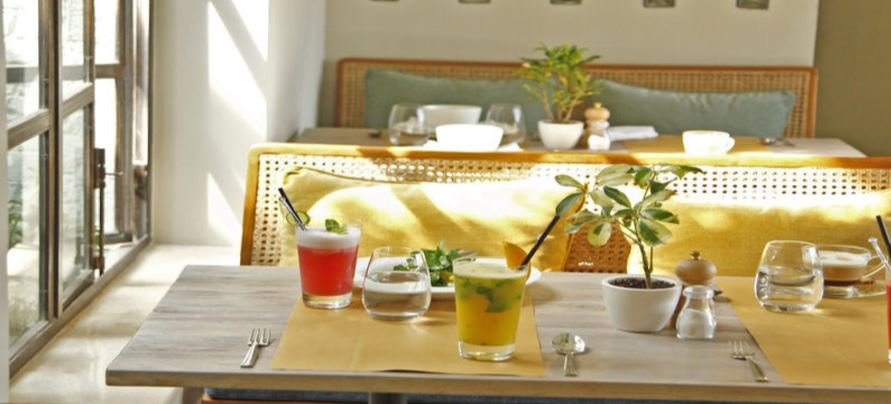 10. Amour, Malcha Marg
Great Italian food, divine coffee, amazing tiramisu, and the fact the place offers such a good vibe is the reason you should really consider this place. Go for a brunch, the place is teeming with light and it's absolutely beautiful.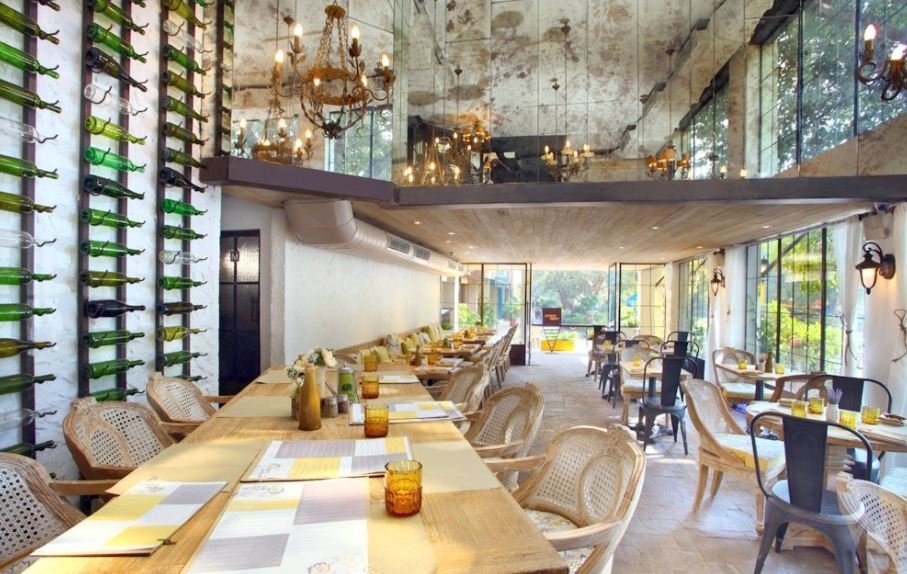 `11. Latitude 28, Khan Market
Chic all the way, going to Latitude is like a ride through all things pretty. You cross pretty home decor, elegant clothes and then you reach a landing and it's like coming home, a home where you can sit with your date over some warm boutique tea (have the pine wood smoked tea, pretty please?). The menu is simple but offers good variety.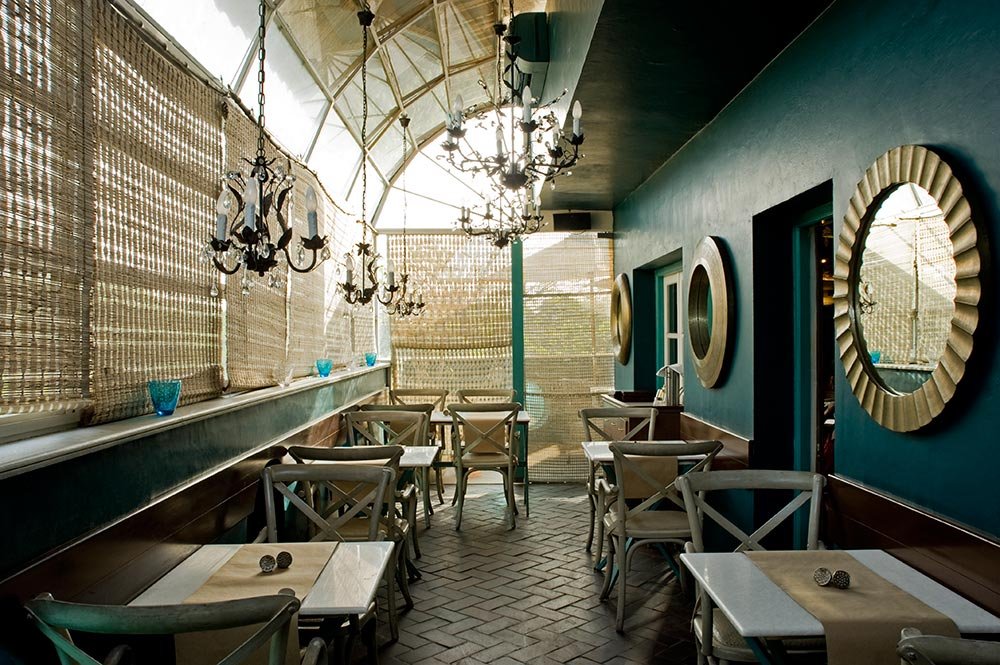 12. Le Bistro Du Parc, Defence Colony
Sophisticated and cute, Le Bistro will make you feel like you are in a Parisian cafe, so much so that you might want to come back here for another date (hopefully with the same person). Take a walk down french cuisine with their ratatouille vegetables with jasmine rice, coq au vin, and crème brûlée.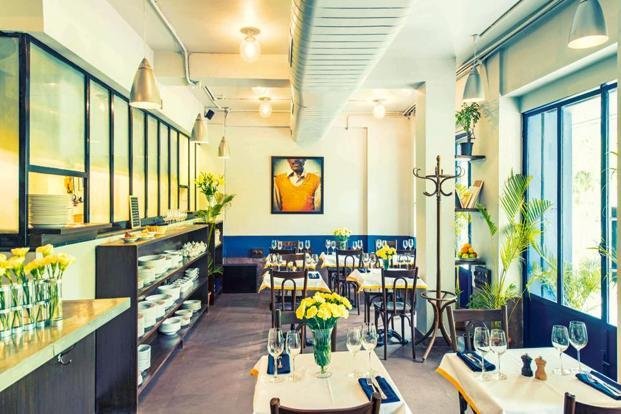 13. Bread and More, GK 1 
So this one is for one of those coffee dates that you wan't to have in a cute cafe setting in a nook of a beautiful marketplace. Bread And More offers a fine selection of savories, cakes, croissants and quiches. And the smell of freshly baking bread is just going to be a warm touch to your date.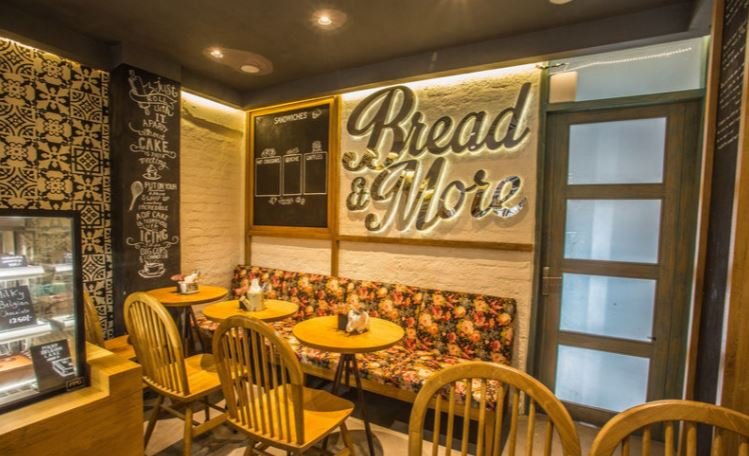 14. Our Story, Sector 18 Noida
For the love birds in Noida, this quirky little cafe will not only offer some really tasty grub, but also a quirk factor that will add some fun to the date. Swings for seat anyone? Or help yourself with some board games as you wait for your Bunny Chow, a dish you must have!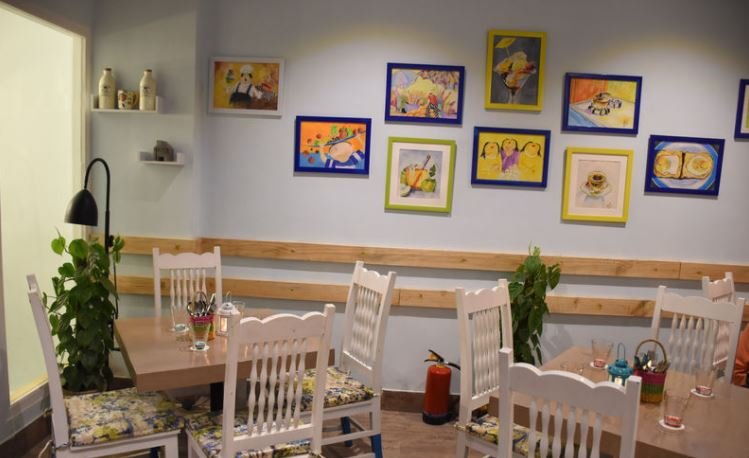 15.  Speakeasy, Sector 15 Gurgaon
Won't you just love falling in love as you sit on a picnic bench inside a cafe with live music playing in the background as you sip on some creative cocktails? I thought as well. So to top the list off, here's one you should consider for its underground pub feel, the good food, and the vibrant buzz in the air.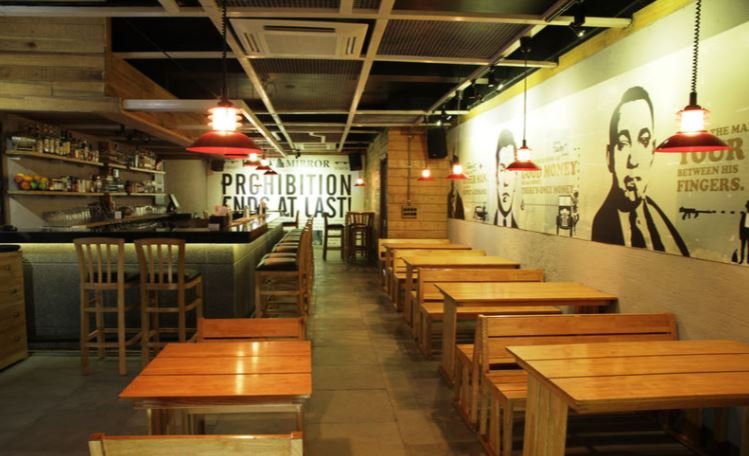 So, where are you taking your sweetheart?