If you've been into the dating game for as long as Ted Mosby took to find his kid's mother, you'd know the struggles of meeting weird fuckbois on dates.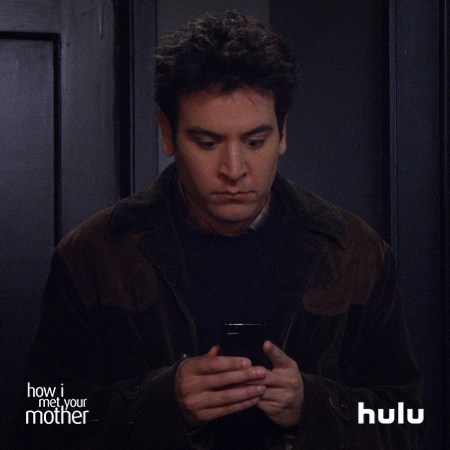 LADIES, I HAVE TO WARN YOU ABOUT A NEW SPECIES OF MEN IN THE DATING WORLD.
The species of 'intellectual' men on the loose who will show you their sensitive side while reading you deep poetry.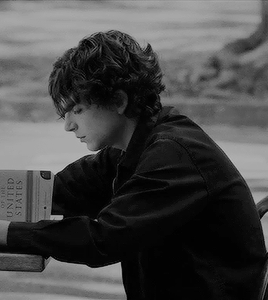 They'll try to woo you with their charm and charisma and you'll almost believe them when they say they're feminists.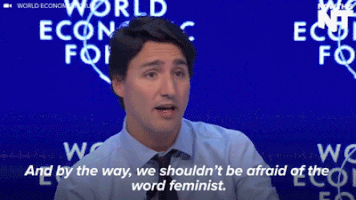 They'll come across as the perfect boyfriend material and tell you that they're looking for love. But just when you start falling for them, they'll tell you that they're emotionally unavailable. 
Basically they'll deceive you into believing that they want a relationship.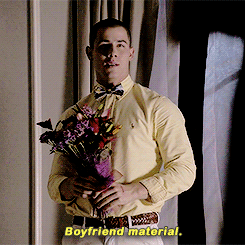 Sounds a lot like a fuckboi doesn't it? Well they're actually softbois, they're classier than fuckbois and have an emotional side but their intentions are pretty much the same as that of a fuckboi.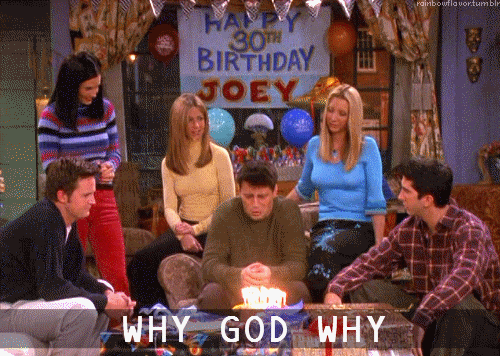 Just to warn you against the two evils, we've compared the two species of men you'll find on dates. This is how a fuckboi VS a softboi reacts in situations: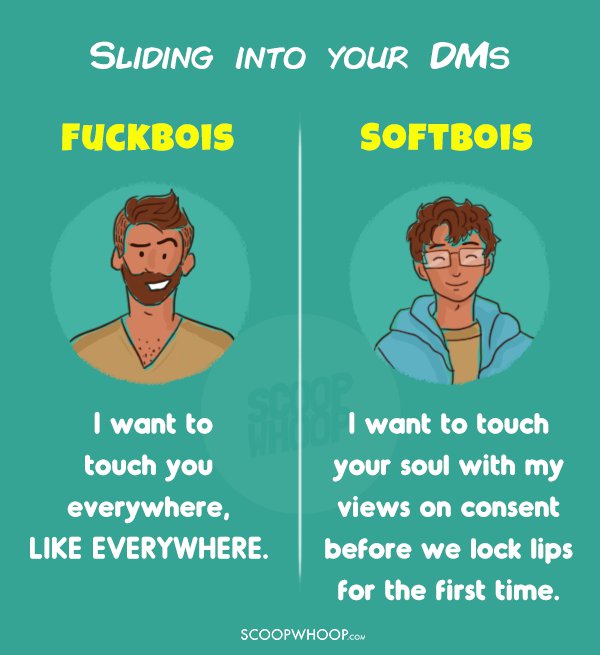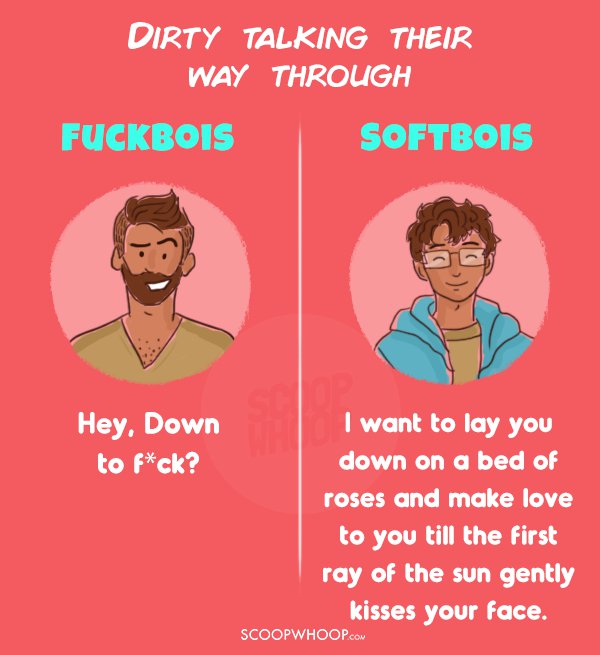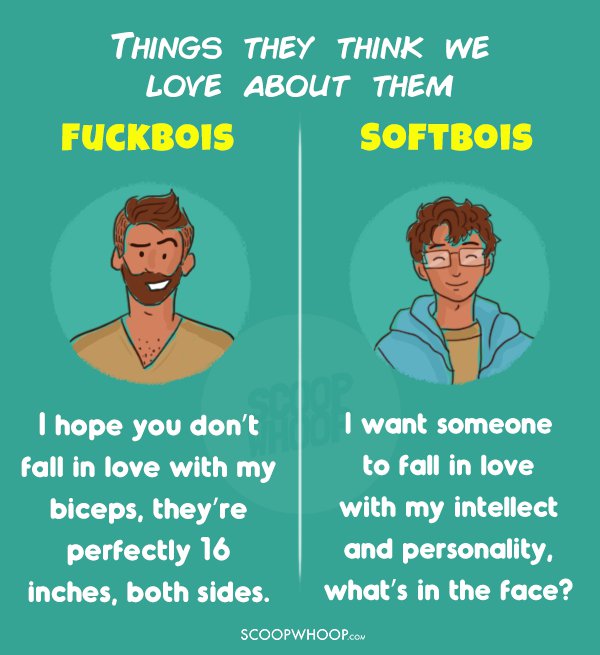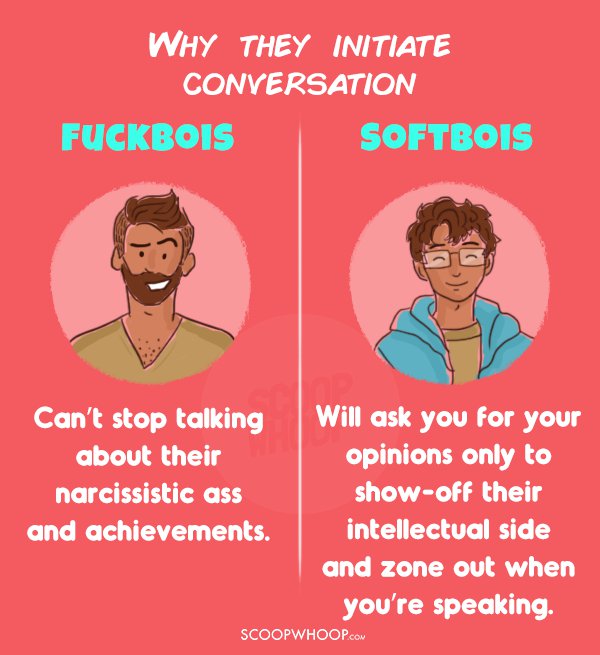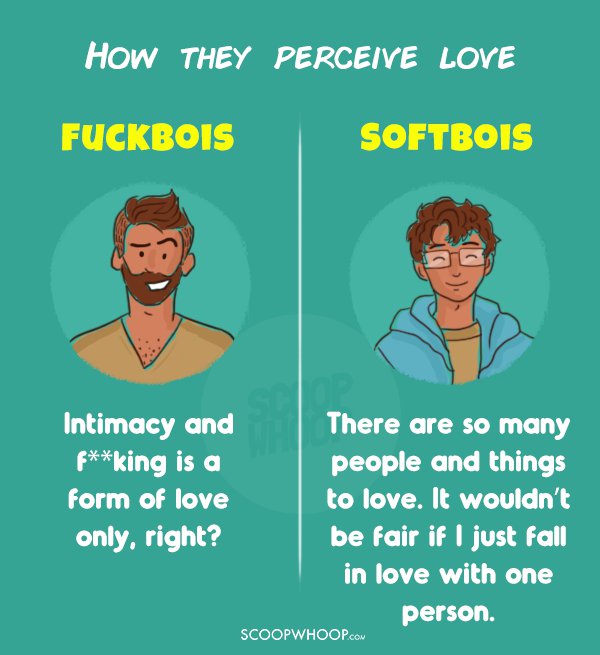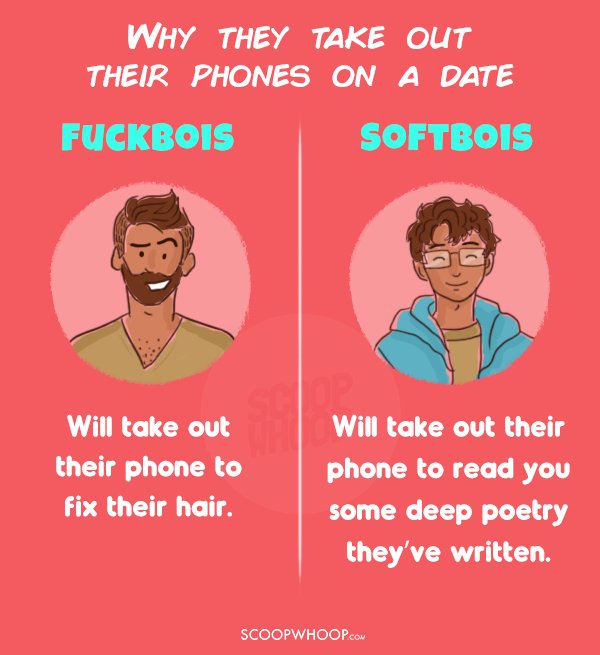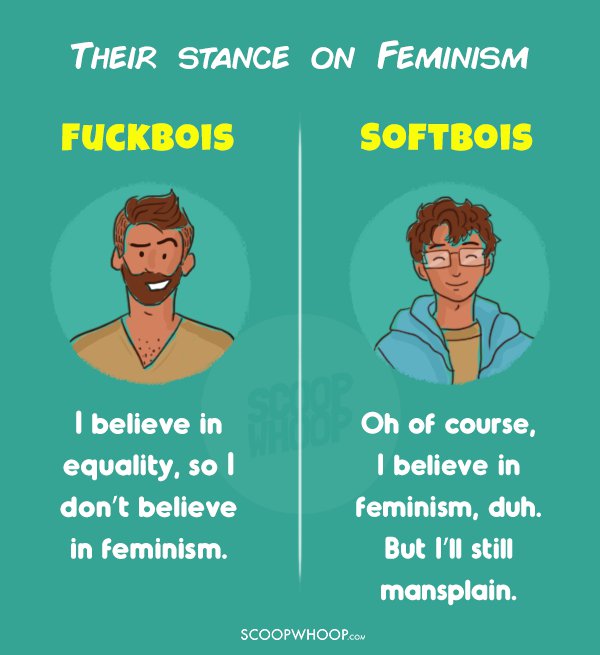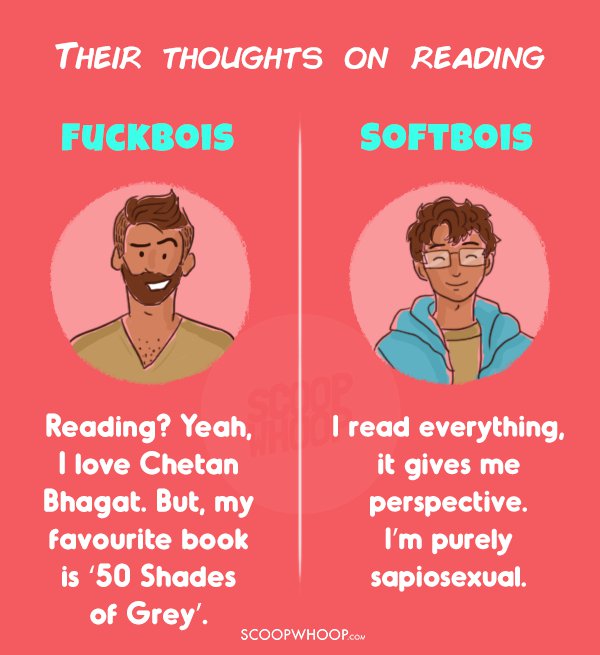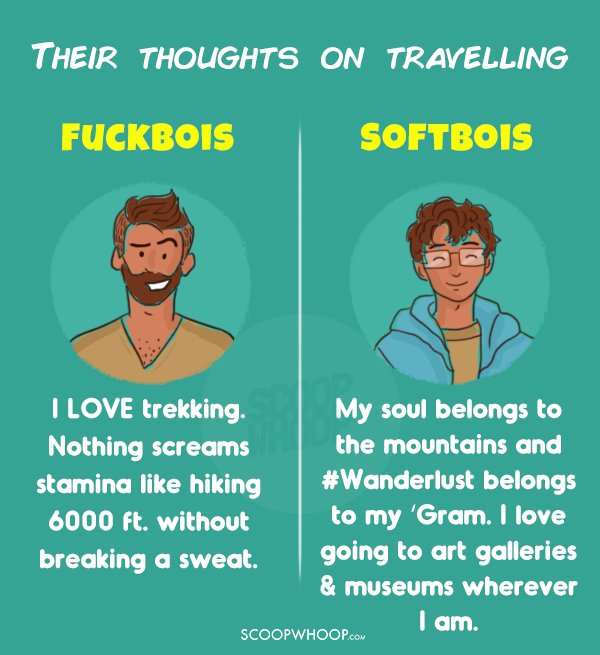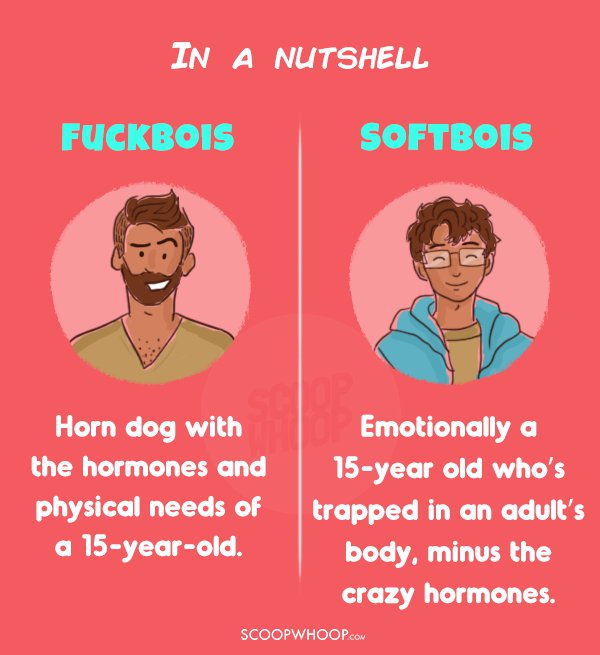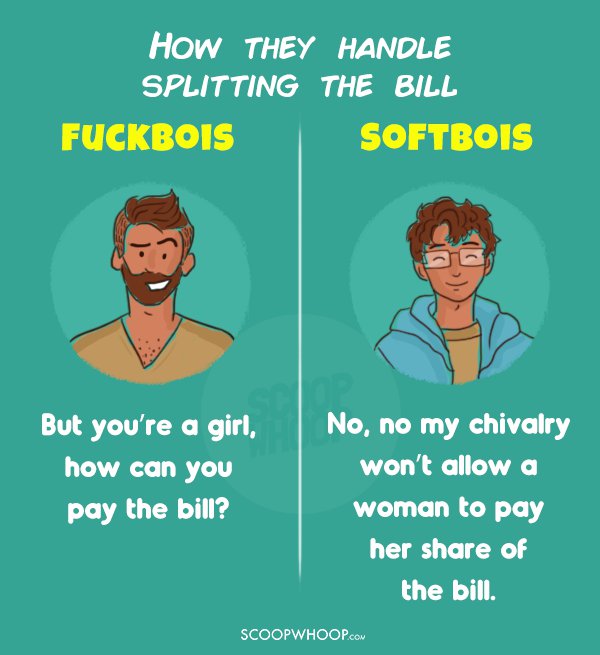 But ladies, just when we thought we were getting used to fuckbois, another species of men sharing the intentions of a fuckboi just emerged out of nowhere.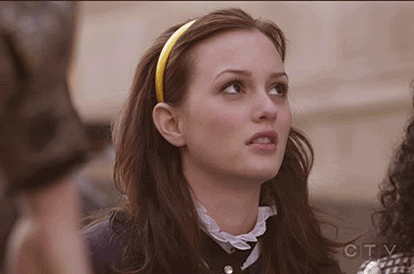 So who are you dealing with? A fuckboi or a softboi? Let us know in the comments section below. 
Design Credits: Muskan Baldodia & Nupur Agrawal