If you're someone who lives in a different city than your parents, you'd know the importance of several things in life that we tend to disregard otherwise. These could be as insignificant as getting laundry done and as important as having a healthy meal. We never noticed how fortunate we were when our moms would serve us all those delectable dishes. I can't believe that, at times, I'd even snap and complain about how boring the food was. It's only when I moved out, I had THE moment of realization. And, I am sure that I am not the only one who yearns for home made food, rather mom-made food, especially on days when you're travelling and feel that raste ke liye maa kuch de deti toh badhiya hota!
To ensure that we don't quite miss 'maa ke haath jaisa khana', GoAir has partnered with Meal Of The Moment, who serve ready to eat, hot food in-flight.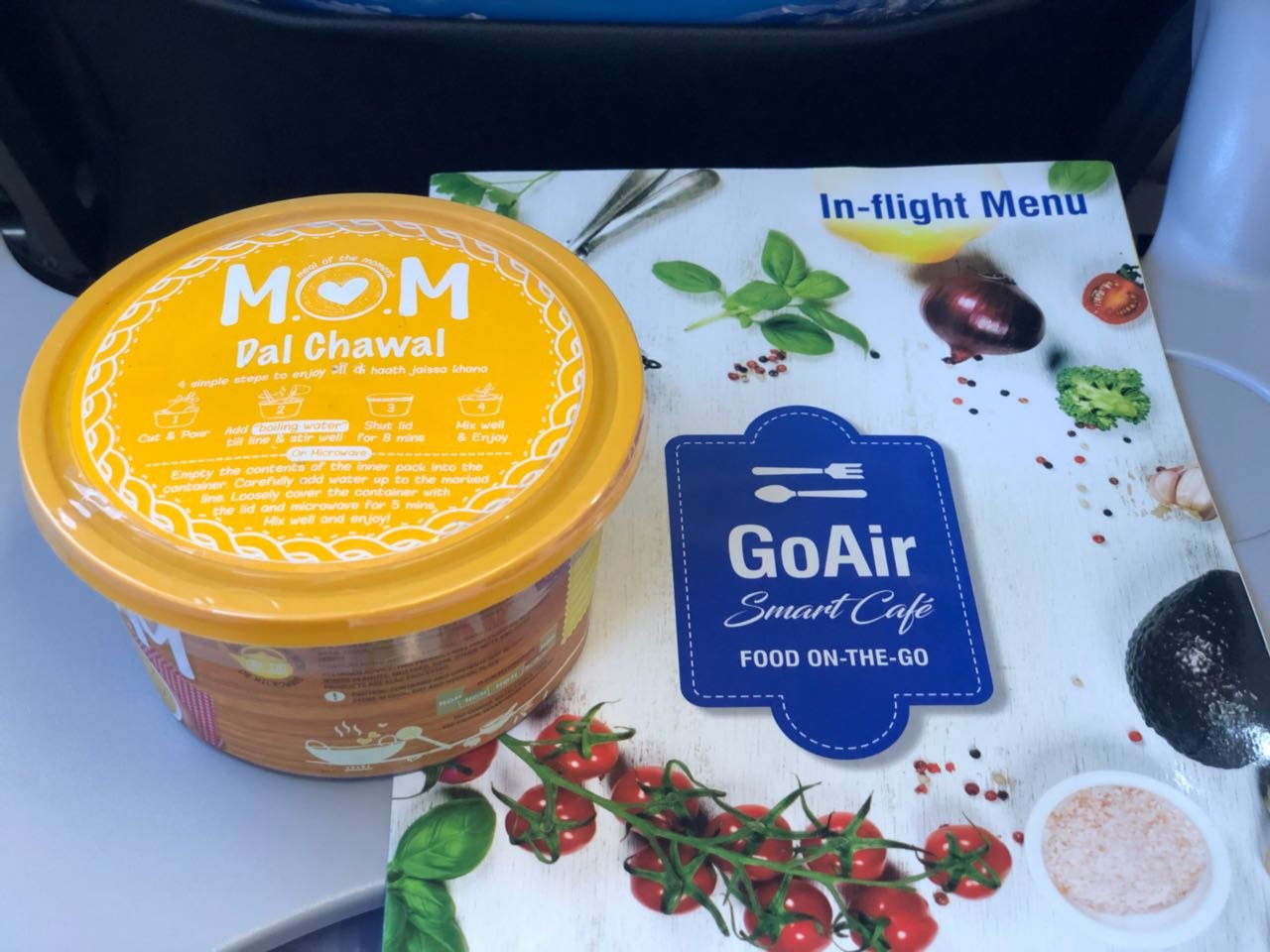 Meal Of The Moment (MOM) is known for its carefully crafted recipes that taste just like mom-made food, well almost. I mean, nothing really can perfectly replace THAT taste, but this definitely comes quite close to doing that. 
Not just that, known for its economic pricing, GoAir also has ensured that these meals won't burn a huge hole in your pocket.
Priced at a nominal cost of INR 270, these combo meals come with options of Kadhi Chawal, Daal Chawal and Sambhar Rice that come with a refreshing bottle of Paper Boat. These meals will be served to the flyers till 31st May. You can pre-book these meals through the GoAir App or on GoAir.in when booking your tickets or whilst web check-in. While it doesn't exactly make up for your mom's absence but it will definitely give the essence of maa ki mamta at a place where you least expect it – 30,000 feet above the ground. Now, that's an amazing gesture one for people missing their moms!
Here's the cute video that folks at GoAir have created to promote their #MaaKeHaathJaisaKhana: 
Next time when you board your GoAir flight, feel free to ask, "aaj khaane mein kya bana hai?" And hey, Happy Mother's Day!