She has won 6 world champions medals – five of which are gold – and is the first female boxer from India to win an Olympic medal and claim gold at the Asian Games. She has received the Arjuna Award, the Padma Bhushan, the Padma Shri and the Rajiv Gandhi Khel Ratna award. And that's only the Wikipedia introduction.
Let's just say that MC Mary Kom's many achievements in boxing don't need any citation.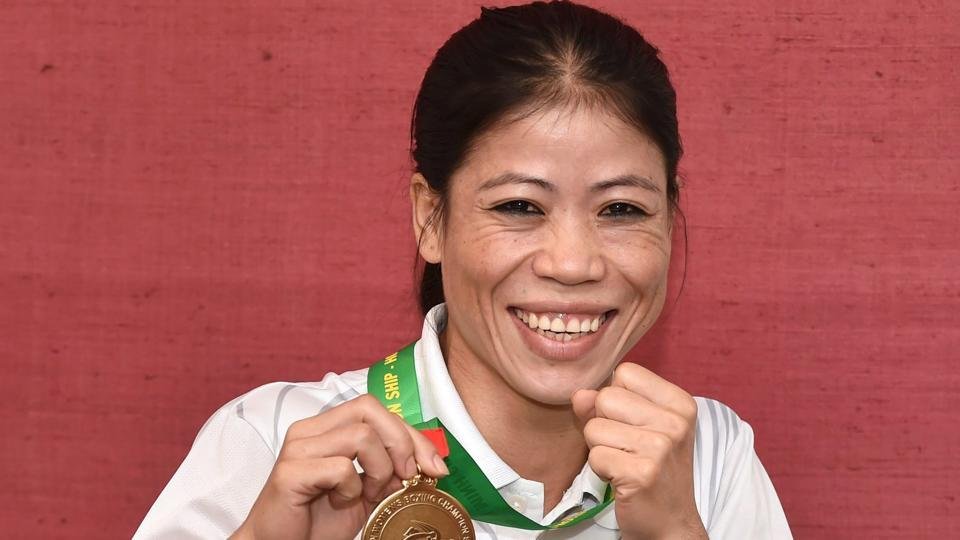 But while we've often heard of the difficult journey she had to undertake to conquer the boxing ring, her journey towards the ring that rests on her finger was thankfully, not as dramatic or difficult. 
But it sure was romantic.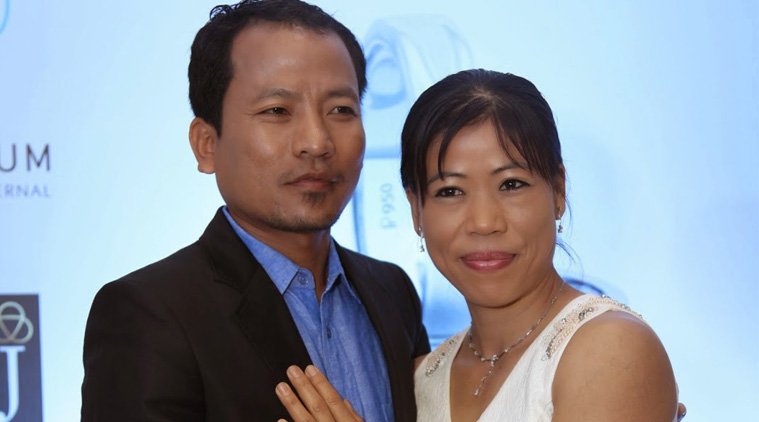 Mary and her husband Karung Onkholer Kom have been married for 13 years. But Karung has been supporting Mar and looking out for her for far longer than that. 
They first met in 2000 in New Delhi. Mary – who had just completed a problematic train journey (where she lost her suitcase along with her passport and other valuables) – was practicing at the Nehru Stadium, when Karung first laid eyes on her.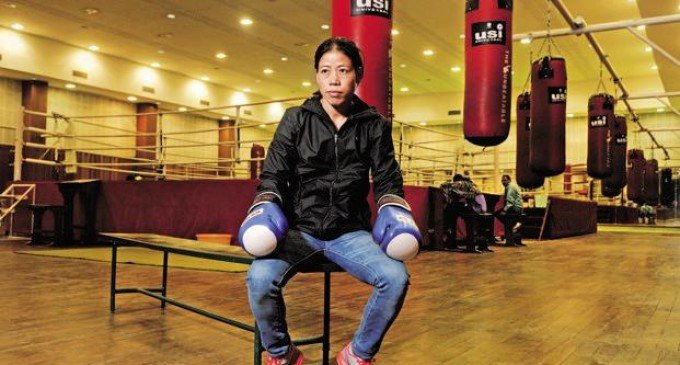 At that time, Karung was the president of the North-East students' body. On hearing about her unfortunate incident, he told her that "from financial assistance to the comfort of a home cooked meal", he was there to assist her with anything.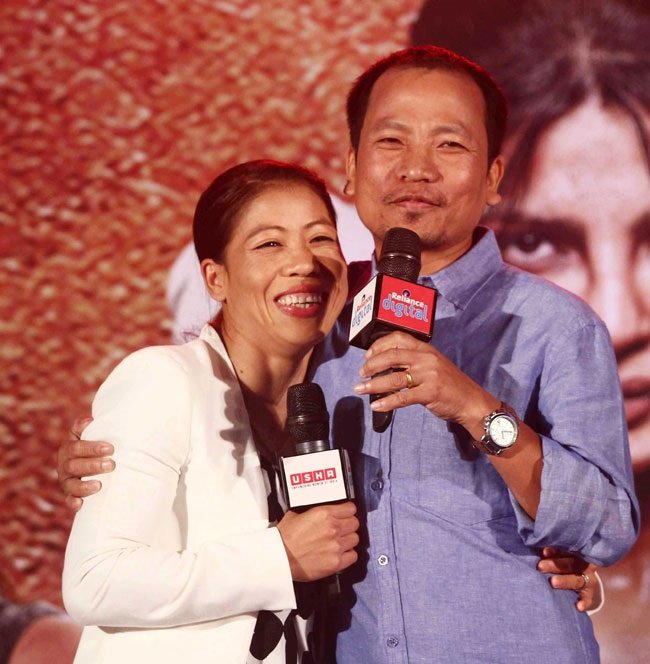 In fact, he recently recounted their first meeting:
"I first met Mary at the Nehru Stadium in Delhi. I saw this girl; she had short hair and a lot of gumption. I knew she wanted to become a boxer against odds."
Karung helped Mary get a new passport and also invited her home for a meal. This was the beginning of a friendship that soon graduated into a relationship. They dated for 4 years before tying the knot in 2005.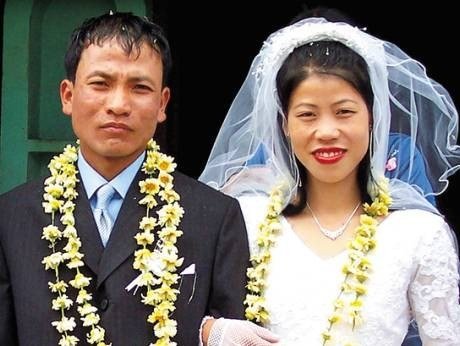 As far as Karung was concerned, Mary was someone he was willing to go the extra mile for. 
In his own words: "We were friends for four years and then I thought we should get married. I knew her dreams and was ready to help her in every way."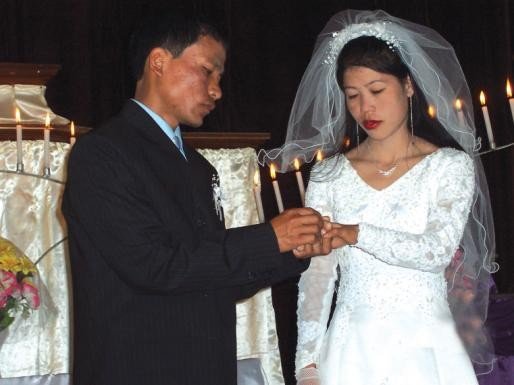 A former footballer himself, Karung willingly let his career slide because he wanted Mary to focus on her's completely, especially after she had become a mother to twins in 2007.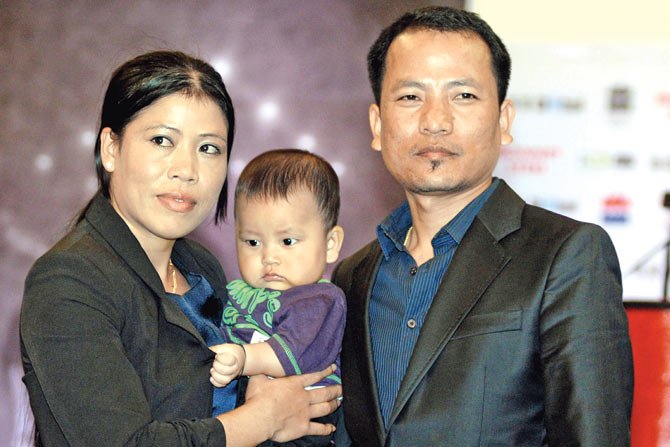 From looking after their 3 kids when she had to undergo training to not informing her about domestic troubles during her tours, Karung ensured that motherhood never interfered with Mary's career.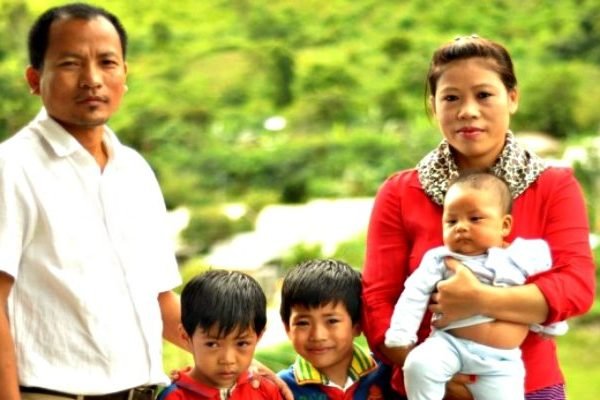 In fact, Mary Kom herself says: "If there's any problem in the family, my husband never tells me about it. He says, 'Don't think about the children, don't think about us. You just concentrate on your training'."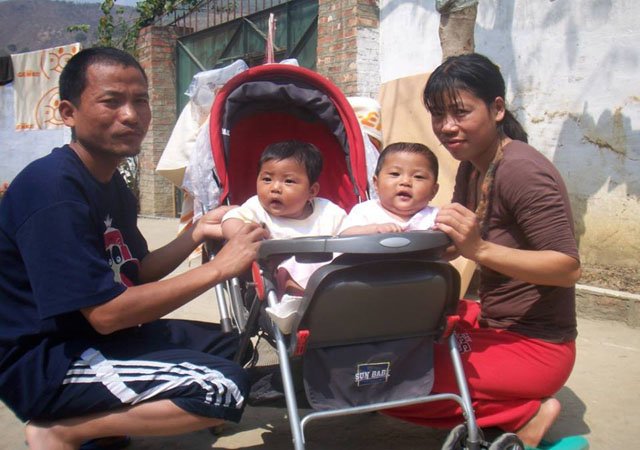 Mary went on to win several awards after becoming a mother and Karung's constant love and support has obviously gone a long way in ensuring her success.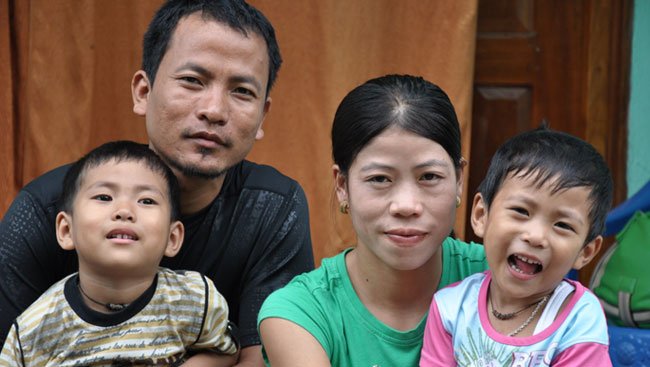 At a time when women are still expected to give up their career post marriage, or are scrutinized for dividing their time between motherhood and career, Karung has proved that there's nothing more important in a marriage than being equal partners.