While it's true that sometimes people fall out of love and begin feeling suffocated in their relationship which previously seemed like everything they'd ever wanted from life. But how does one deal with it? Should one confront with their partner or seek pleasure outside of the relationship? 
When people on Quora were asked this question, here's what they confessed.  
1. My marriage had been sexless for 3 years. My ex-husband is a good man. I really, really, did not want to hurt him. 
I'd tried everything to fix things in our relationship, offering to go to counselling, working on myself, trying to communicate but to no avail. He had no interest in saving things.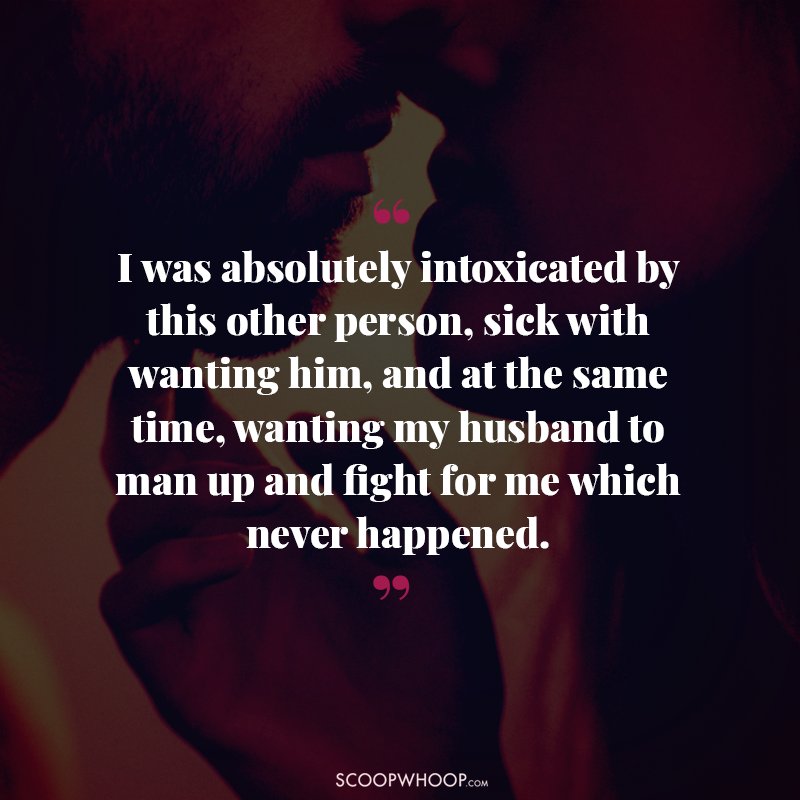 Part of me felt like a horrible person. The other part of me understood my position as someone unnoticed and unappreciated in my own life. I am still trying to make peace with the idea that my husband didn't love me enough to want to fix things. The new guy ended up dumping me. So now, I'm feeling the brunt of both losses at once, and it sucks.
2. It was nothing but sex outside marriage. For me, I did that because I was able to.
I'm a married man with kids in late thirties. I'm basically a shy guy and interact with women only when it is required. This happened when I had been out of the country. A girl who worked with me asked for some help related to travel. I learnt that she was travelling to the same location as mine.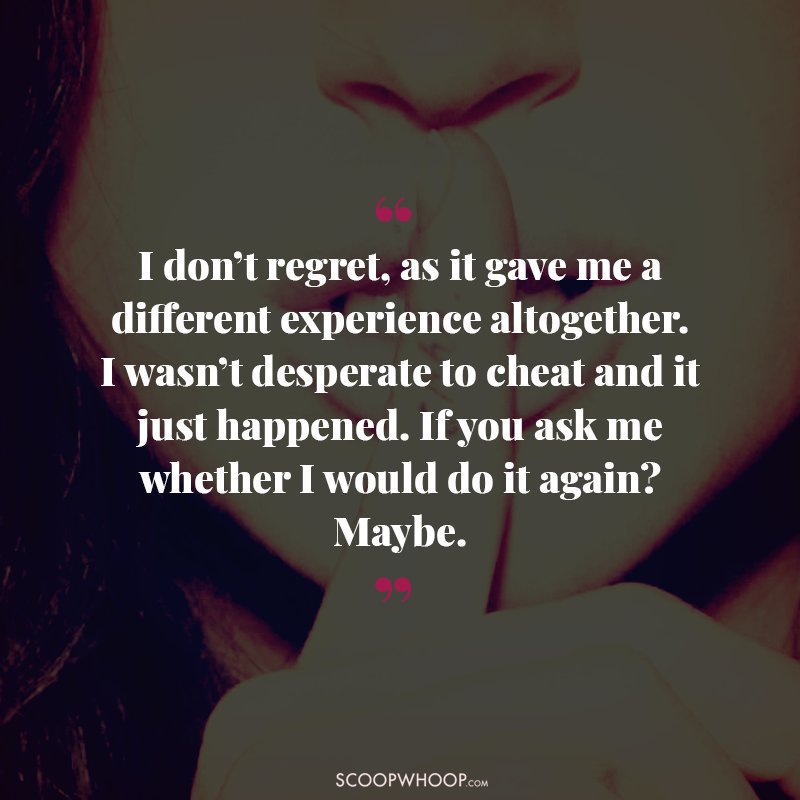 3. My boyfriend had left to work at a PSU 800 km from my city. I was so head over heels in love with him, we almost decided our life after marriage.
A few months later, I met a guy through a mutual friend and we started working on a photography assignment. I had informed my boyfriend about it but he was always insecure.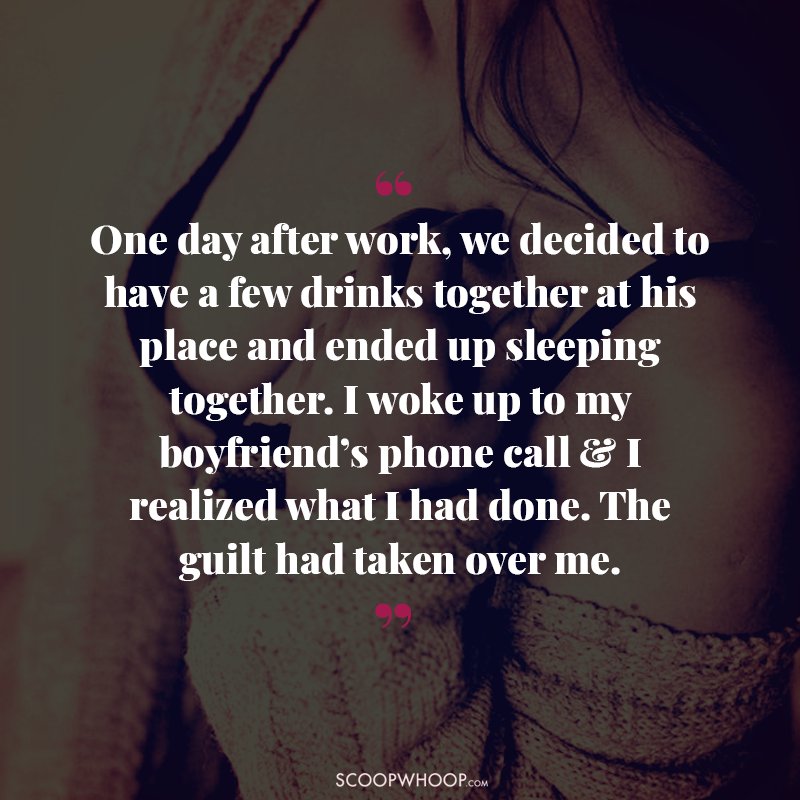 The guy I slept with convinced me that its normal to be physically attracted to someone while you love someone else. I deep down knew that it's wrong but still continued sleeping with him for several months after that. My boyfriend was back in the town, I confessed to him that I cannot continue this relationship further as we are totally different and gave other BS reasons. Finally, we broke up.
4. I was a contractor and met a guy at the gym. He was in the Navy and his wife lived in the US back home. I was married to another Navy man and my husband was deployed. When I met this guy, I must admit that he was gorgeous. Me, I'm not. Very average. So I was shocked I got attention from him at all.
One thing led to another and we ended up getting drunk and having sex. I was so happy because there was no way that this gorgeous man was remotely interested in me. I saw the pictures of his wife he had on his computer. This woman was beautiful. She had a PhD. She was this incredible mom. But I still convinced myself that I was the better fit for him.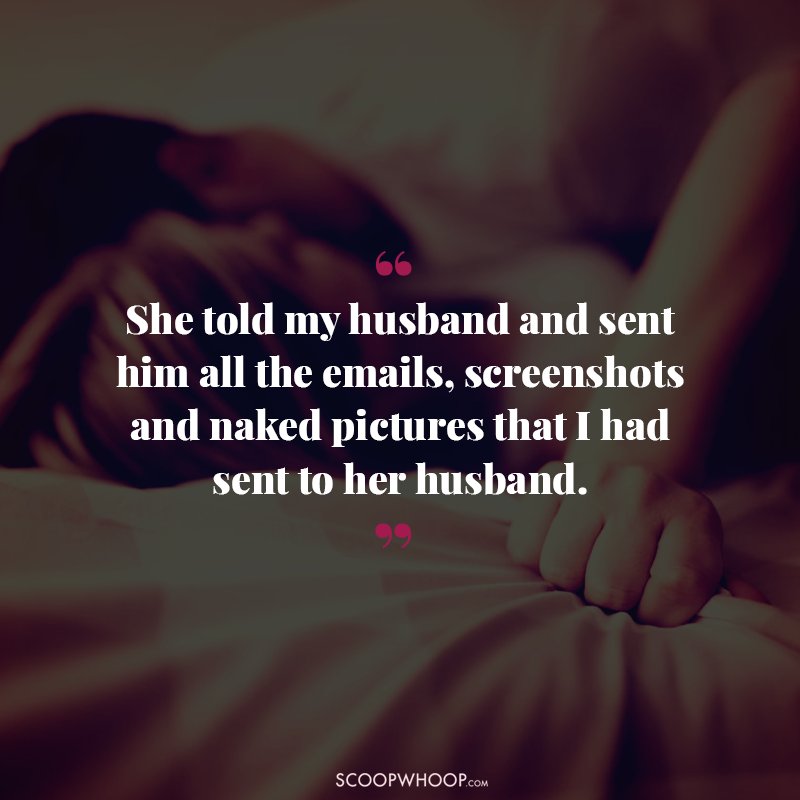 She called my workplace and told them that I was sending nude pictures over a secure site which caused me to lose my job. She called my parents and told them all about what I had done (My parents LOVED my husband) She had her friends download naked pictures of me online and attached my address in Bahrain and solicited me as a prostitute. 
5. I'll be honest, the actual cheating felt amazing. It was great sex. The aftermath, unfortunately, was the worst pain I've ever felt in my life. It's been one year since my wife has left me. We've been divorced for six months now.
I thought I had fallen out of love with my wife. It seemed we were no longer attracted to each other sexually or emotionally. We should have talked about it, but we didn't.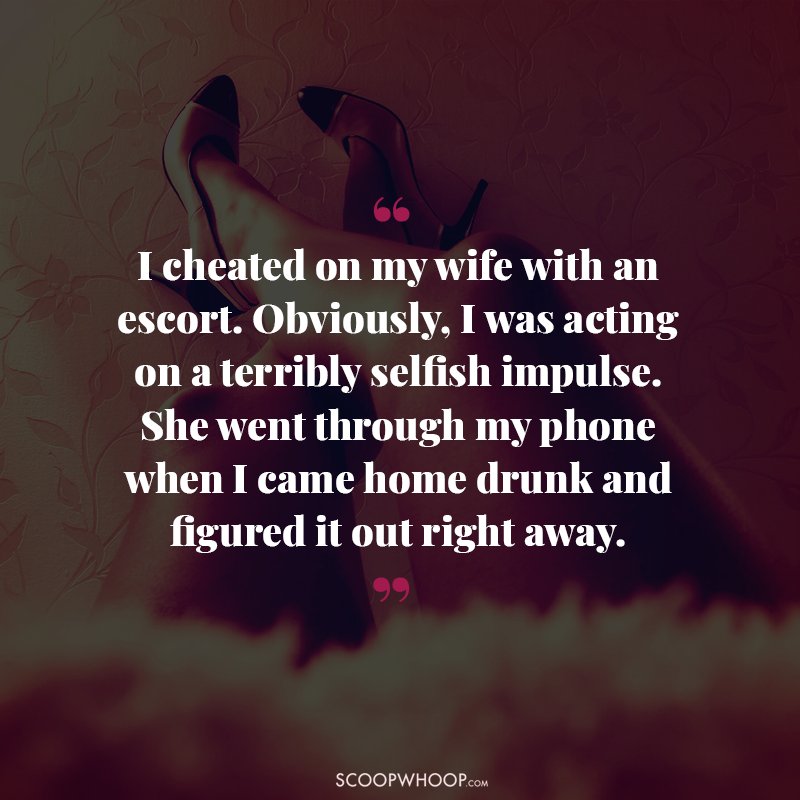 From the moment she left, I missed her more than anything. I regret every day that we didn't work on the problems in our marriage. We could've easily fixed it. I'm not exactly sure what I was going through emotionally that caused me to act in such a selfish way. What I do know is that when I see her, every single day, when she comes to pick up our daughter from the house that used to belong to both of us, all I want is her.
6. At the beginning of our relationship, I was confused, lost and I didn't know what I wanted. We stayed pretty far from each other at the time when I met this boy through my brother and We started hanging out.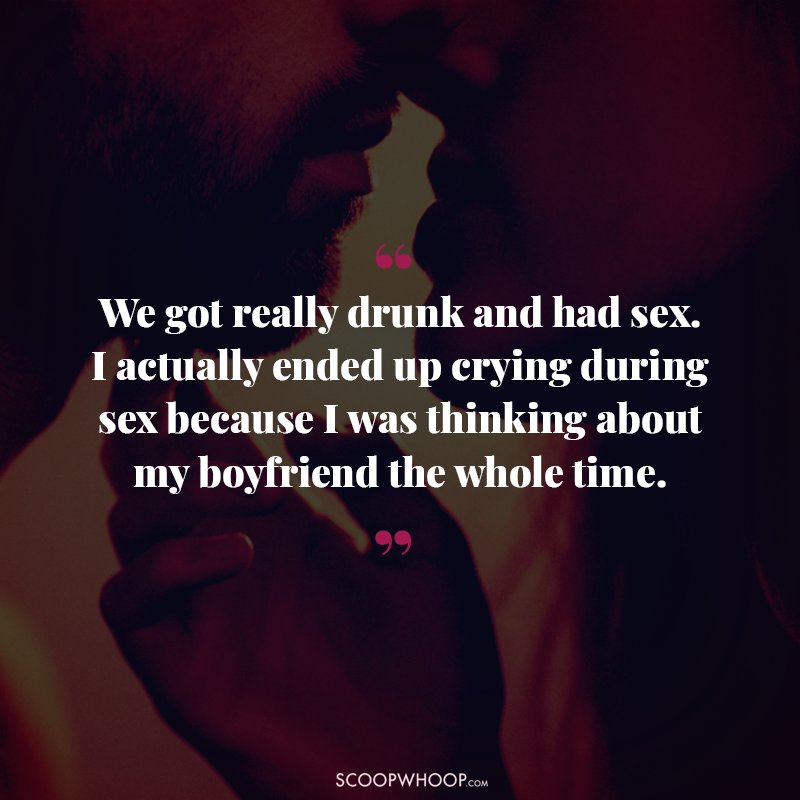 We continued seeing each other. I didn't tell the other guy that I had a boyfriend. But when he asked me to be his girlfriend, that's when I broke it off with him. I felt so guilty and right after I stopped seeing the other guy. I also told my boyfriend. I've learned my lesson and I'll never ever to do that again. I regret it every day.
7. I was in a dead end relationship with this guy whom I have been with for 2 years at that time. There was just no spark between us and our conversations were mostly dull and boring.
I don't blame him though; he was a simple man who wanted to settle down while I am a girl who has not quite got what I really want out of life. Out of pity, I continue seeing him but one day, I caught the eyes of this strange man.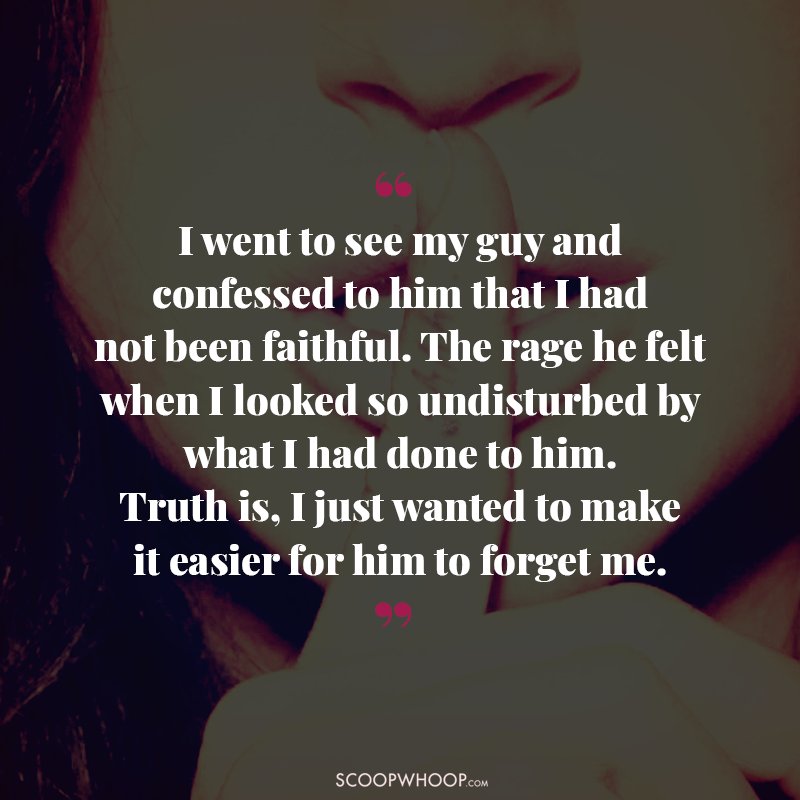 He went on to the next relationship having trust issues with his (now wife) girlfriend. I saw his posts complaining about women not to be trusted and knew in a heartbeat that was his undoing from me in his past.
8. It felt wrong and I knew it was wrong. I was fully aware of it. I was fully conscious when I did it.
My relationship with my then-boyfriend was in a real strain and I was drowning from it. I had a new job, a new co-worker. My ex-boyfriend didn't know about that new guy. He flirted, I flirted back.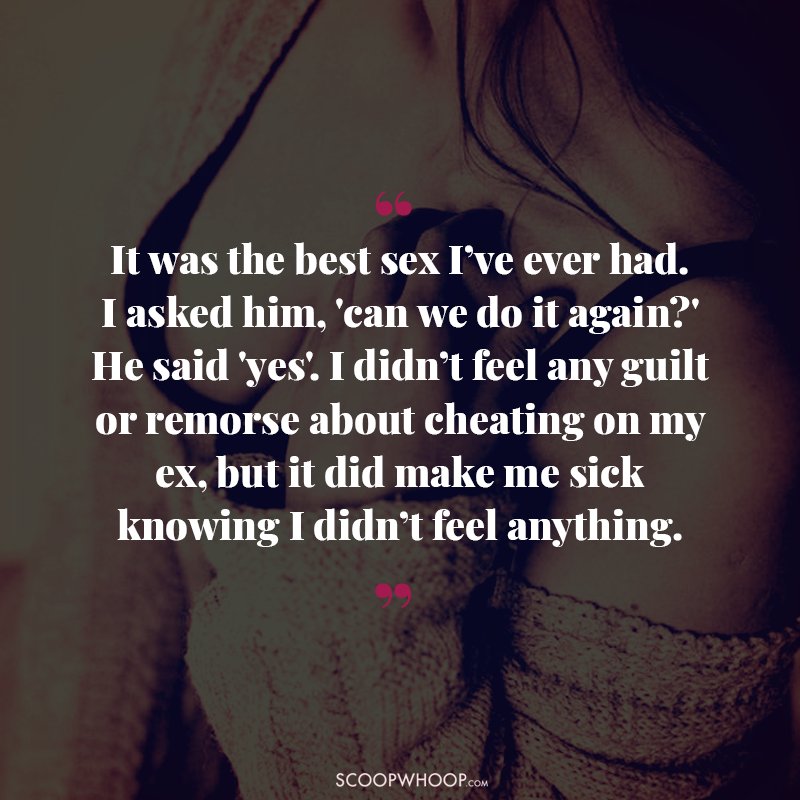 I know I should be, but I didn't. So, I continued to the strained-relationship path that I had with my ex. We had sex twice but it was never the same. I broke up with him and he never knew I cheated on him. 
9. My partner left the country for six weeks, and an old, dear friend of mine and I decided to play house for a while. She was as young and beautiful and gorgeous.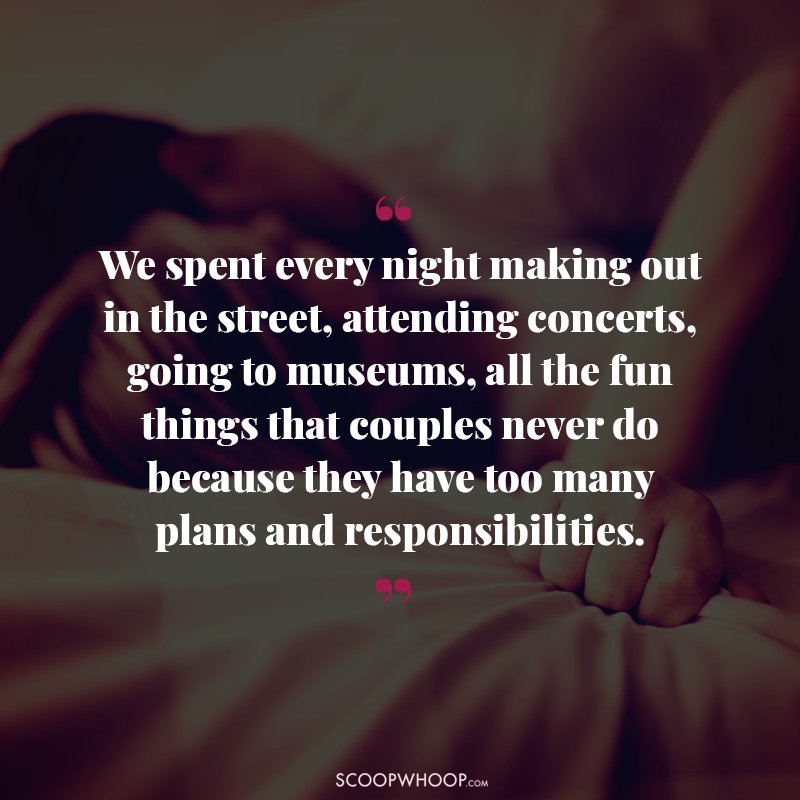 By the end of the fifth week, we both grew a little tired. She knew there wasn't a future, and I pined for my old faithful, if crabby, repressed, but a responsible wife. The house was cleaned up by the time she got back, and my friend and I drifted back into our comfortable friendship.
10. I have been in a relationship with the same guy since class 10th. When I moved out for college, I interacted with other men and figured out there is a lot to explore.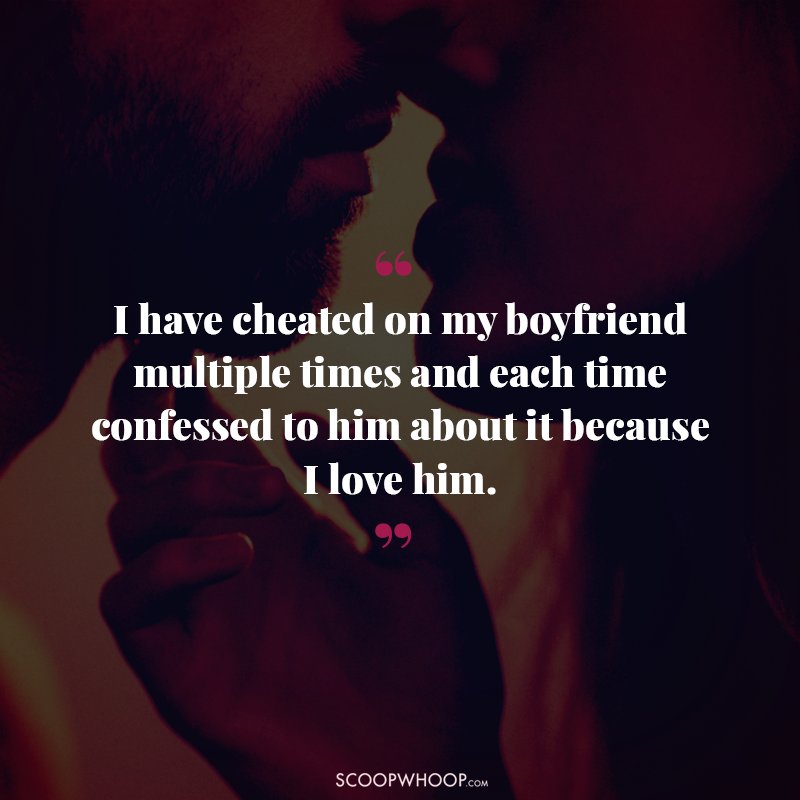 I know that ideally, I should break up with him, but I can't because I am too attached to him.
Design credits: Aakansha Pushp & Nupur Agrawal.