Nurturing a relationship, in times like ours, can be very very difficult. We are surrounded by depressing stories of love gone sour, much too often now. Why we fail to commit or grow with the relationship is difficult to ascertain. But this old couple will make you rethink and restore your faith in true love. A love, that is riddled with problems, but a love that overcomes them.
In a snippet from Humans Of Bombay, this couple from Mumbai shares their heartwarming love story and what has made it tick, even after 50 years of marriage.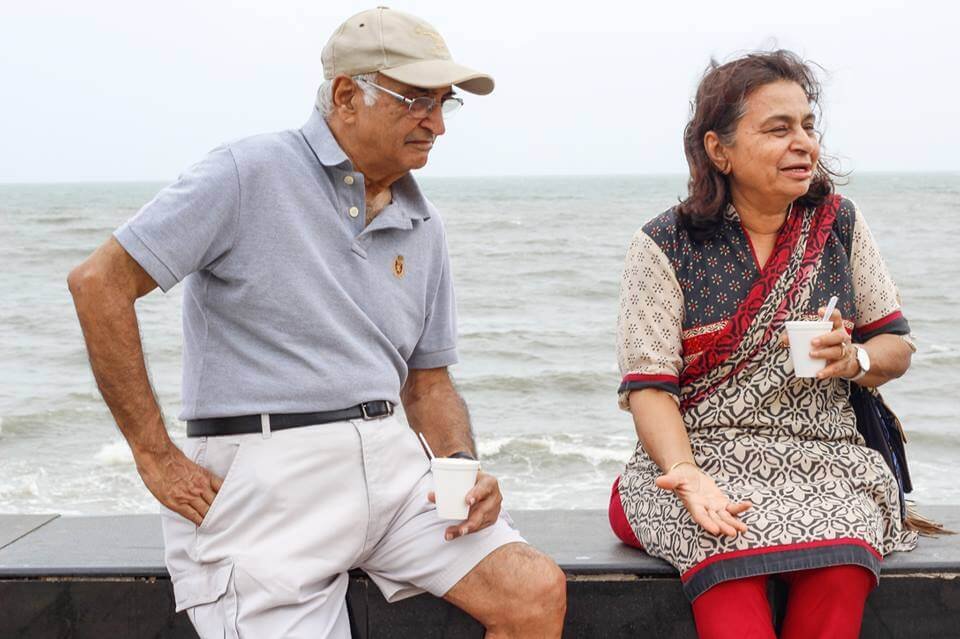 Here are a few life lessons we all can learn from this beautiful couple:
On finding happiness in smallest of things.
"After 50 years of marriage you realize that the flowers, the chocolates and anything materialistic is of least importance. Sure they make you feel nice but it's the things that money can't buy that you value the most."
On encouraging each other and supporting each other's life choices unconditionally.
"About 30 years ago, he pushed me to do what I love and his support is the only reason I found my career path as an interior designer. I keep wanting to learn new things — my latest hobby is to learn bridge and he keeps smiling at me as a I struggle to keep up!"
On accepting each other's flaws and not forcing one another to change.
"Accept your life partner and know that every human has faults — and love is embracing your partner's flaws as your own, without trying to force change. Love is anything but forceful."
On pursuit of happiness and meaning of true love.
"As for the happiest moment, I believe that one can take pleasure in the smallest of things…it's what you choose to make of it. For me, right here, right now, enjoying soup with the man I love on a rainy day is the happiest so far."
Their story is a simple and beautiful reminder that no two people are alike and everyone is flawed and yet, what makes a relationship work is not forcing each other to change but accepting each other for who they are. In a time where we are running after materialistic pleasures, this couple is asking us to stop and find happiness in little pleasures of life and cherish one another, because our time in this world is short. 
Source: Humans Of Bombay