There have been a number of debates on gender equality and all the aspects related to it. 
Unlike the past few decades, the dynamics between men and women have drastically changed ever since women proved that they can do anything that a man can and do 'em even better. The modern woman of today is balancing work and home with aplomb, acing every task that comes her way. 
She's a success no matter where she goes and no, she isn't "the man of the house". She's a woman who's independent and successful and doesn't have to lose her femininity either. 
However, while she's proving all her detractors wrong, there are some things she still wants from her man. These aren't 'things' per se but just some small gestures. The sorts she makes for her man on an everyday basis. 
True equality is when both men and women do and say the same things for each other, right? 
Here are 22 things every woman would want her man to say more often: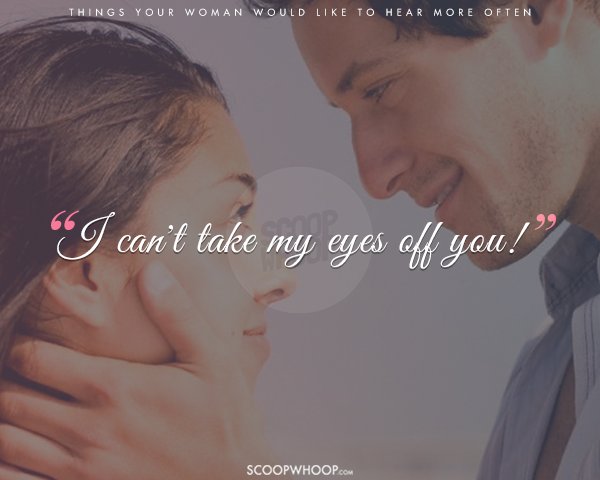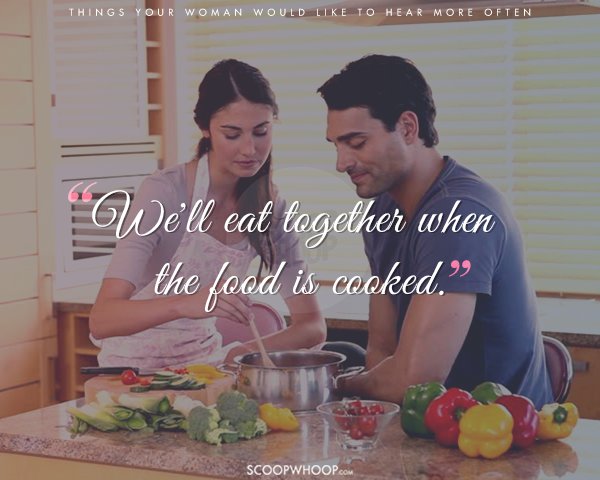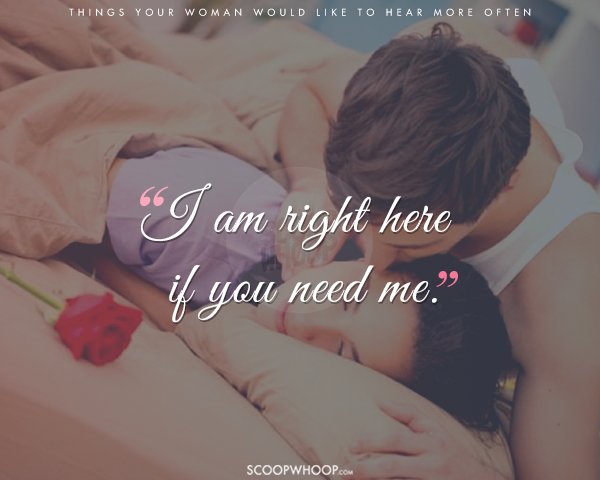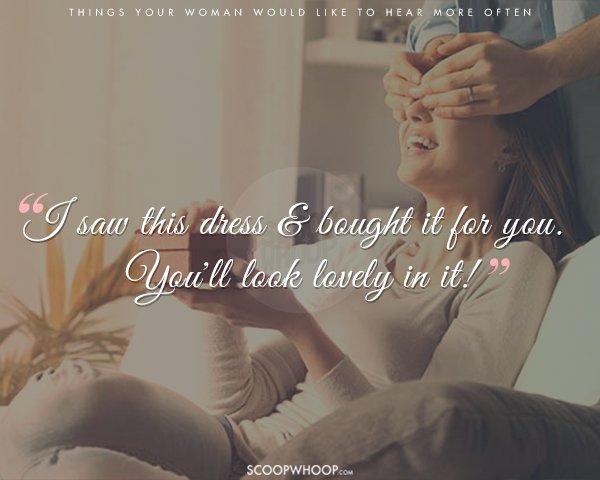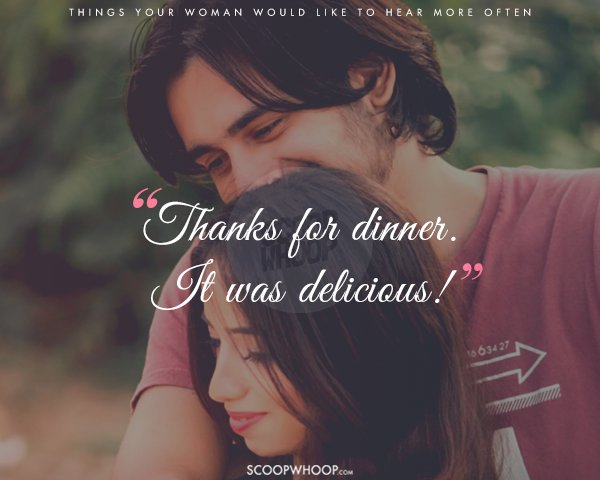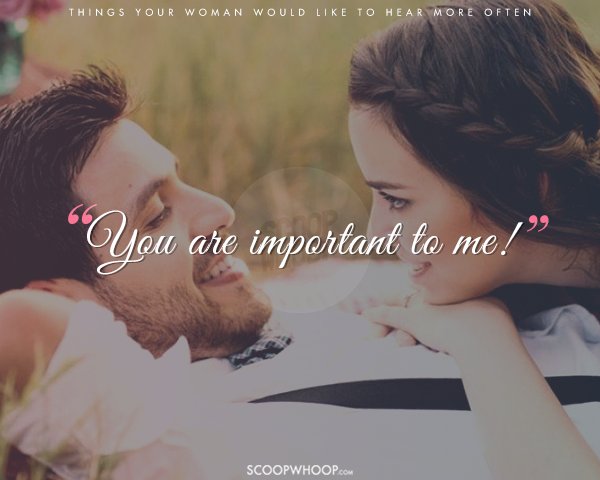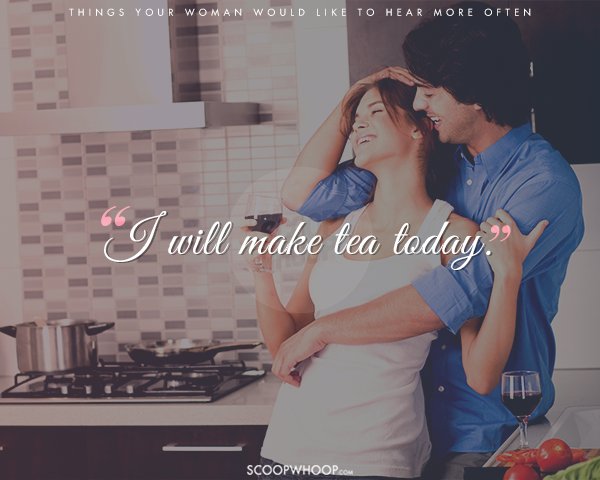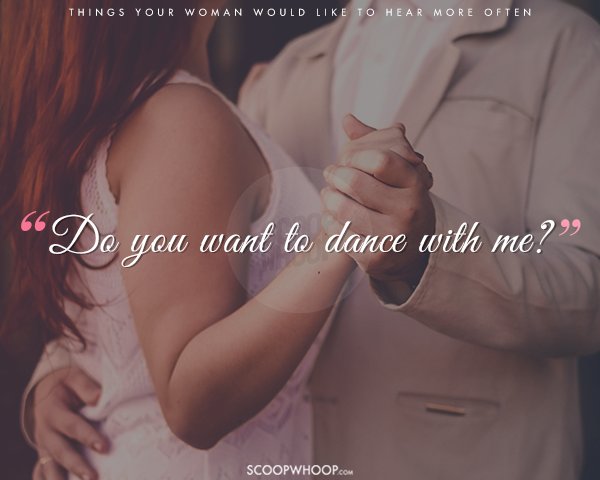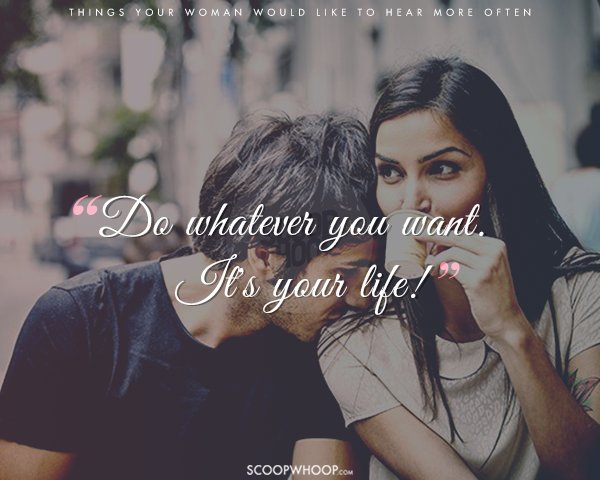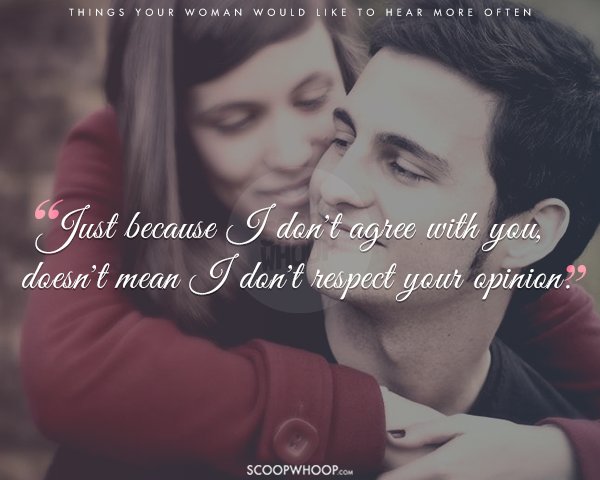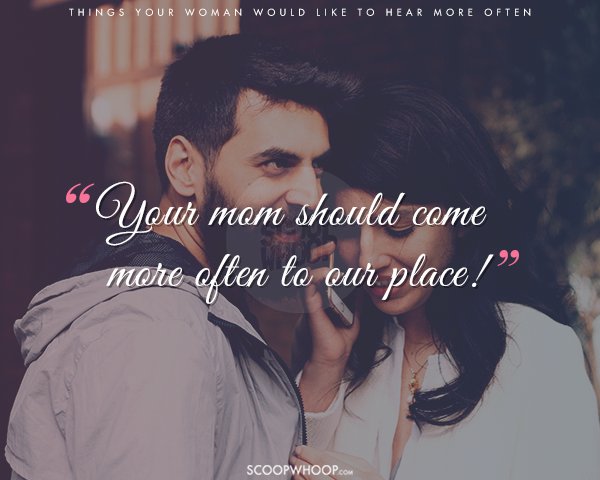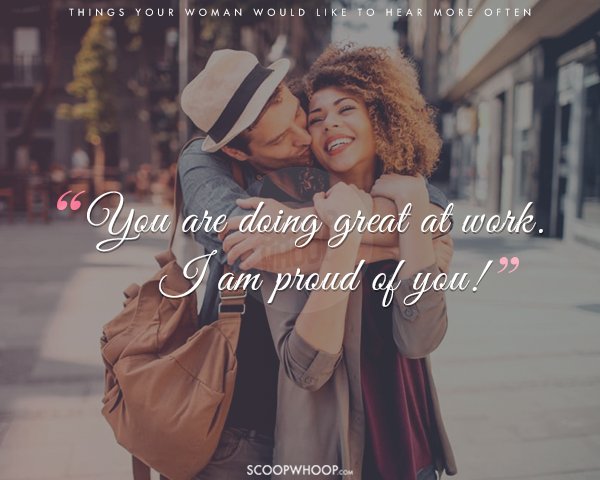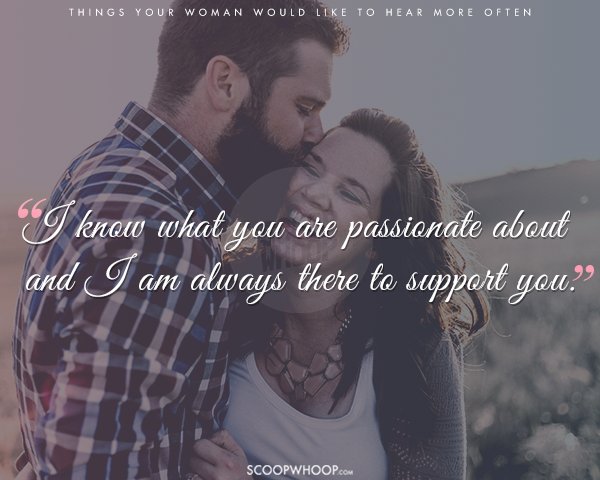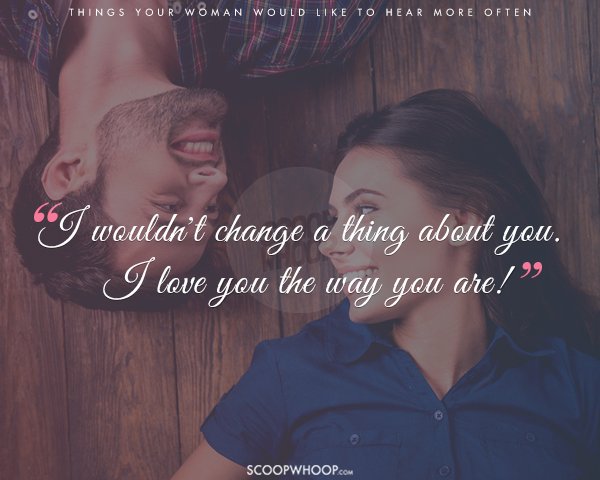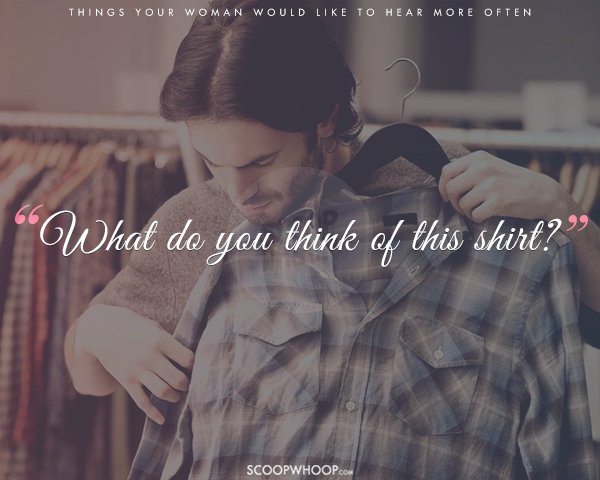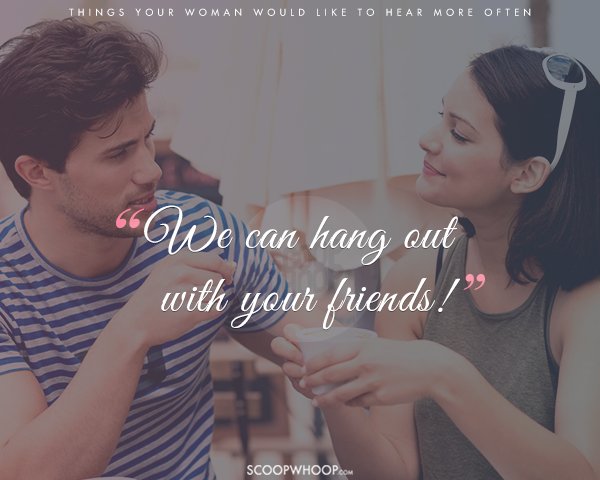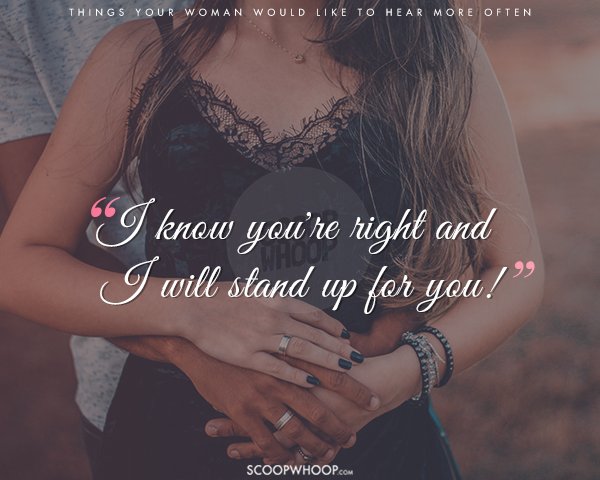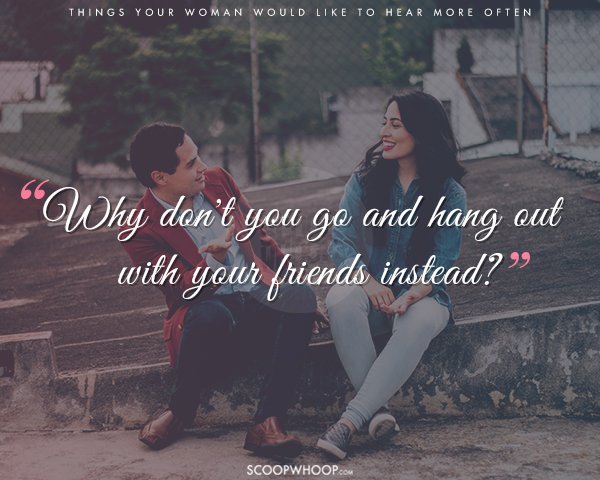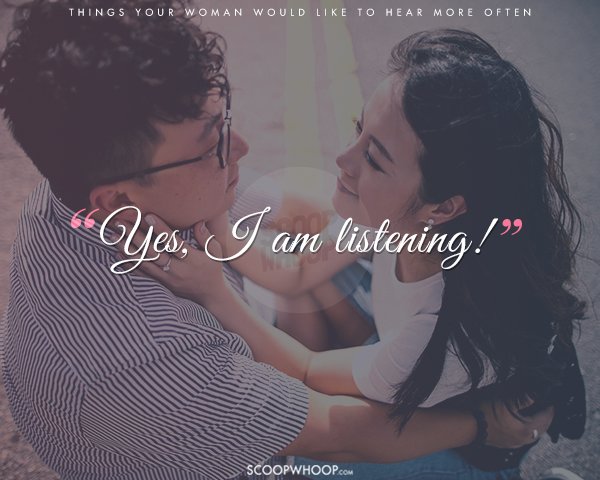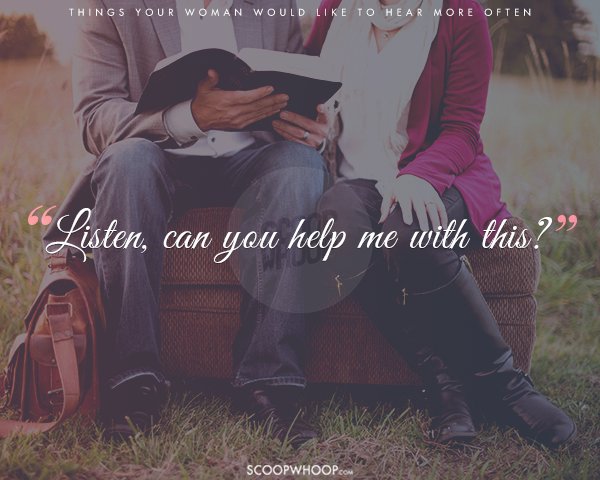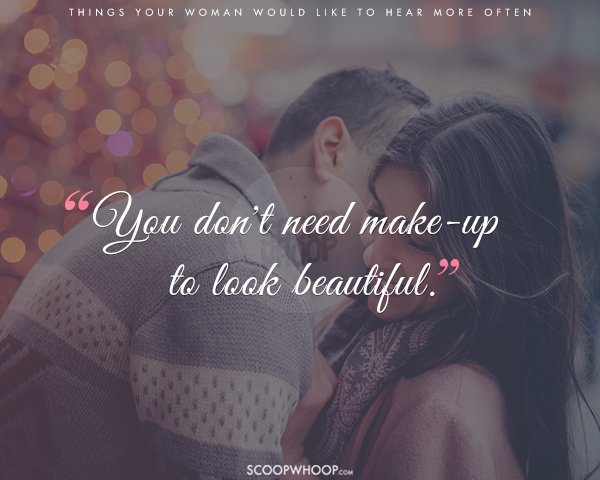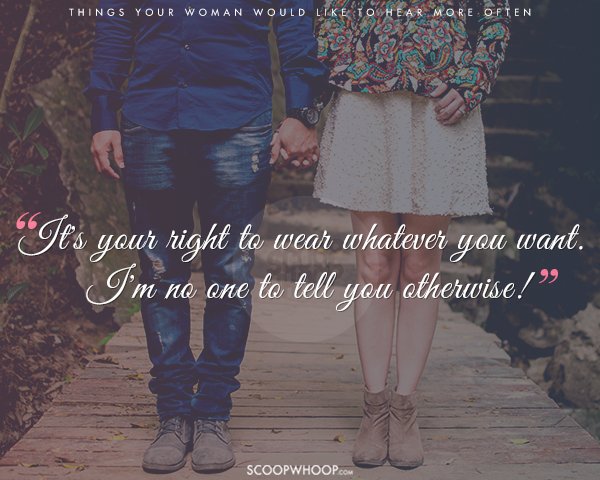 To all the men, please take note!
Design credit: Rohit Jakhu