In association with
Cadbury Silk
When Dr. Otis Milburn said, "There are seven billion people on the planet, and one of them is gonna climb up on a moon for you.", we couldn't help but wonder — are grand gestures really the only mark of true love? 
Look within and you'll know what no romantic-comedy movie will ever tell you. It's actually the little things, those little acts of affection that always matter the most. Which is why this Valentine's day Cadbury Silk is helping you make your partner go all pink in the face with the simplest gesture. All you need is the new Cadbury Silk Heart Blush pack and your phone. 
Well firstly, you need to get the new Cadbury Silk Heart Blush (obviously!) which is the special edition pack for this Valentine's Day. On the pack, you will find a QR code that will lead you to a microsite. Here, put in your details, then type out a heartfelt secret message for your special one. Once you're done with it, the site will generate a link that you're supposed to copy and send to your loved one. They can simply click on the link and reveal the message. Yes, it's really that easy!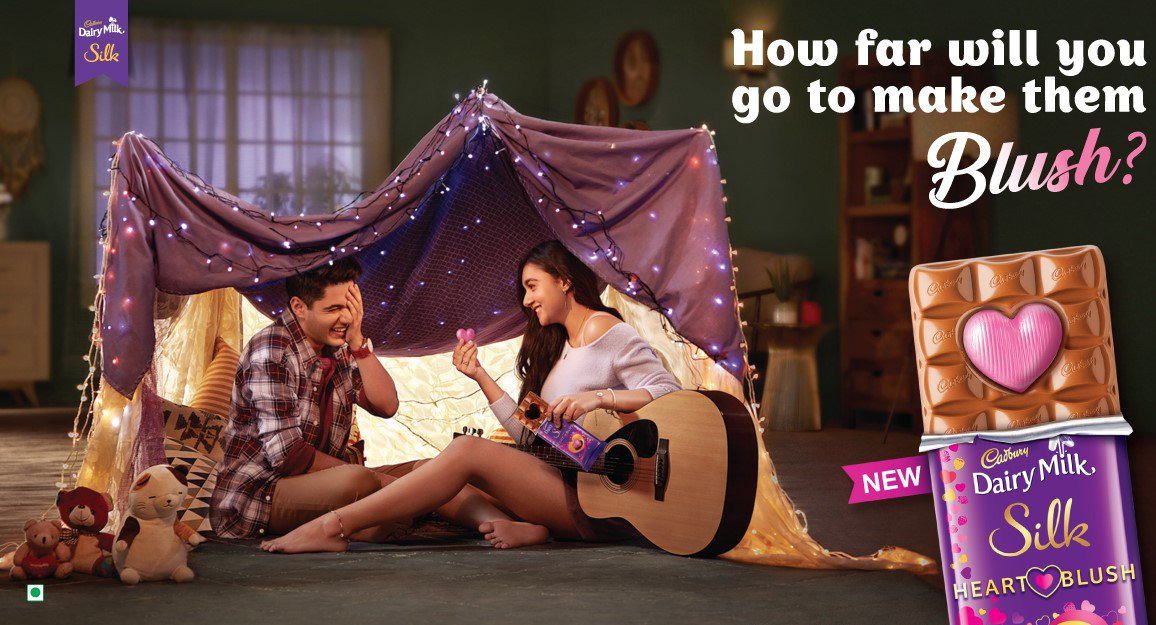 And you can view your secret message from your partner in two different ways. You can either reveal it by scanning any Cadbury Silk hoarding, or you could simply check it out on any open space by using the AR feature. Either way, you'll be blushing. Trust us!
Chocolates are a standard Valentine's Day gift, right up there with flowers and jewellery. The fact that you can actually get them for yourself without feeling sad over not having a date is an added bonus. But every year, Cadbury Silk makes sure to come up with interesting campaigns to make our surprises for our partners more than just a sweet one. This year again, a simple Cadbury Silk Heart Blush pack will now act as a messenger of love for many and we really love it. 
In today's day and age of technology and social media, we may have unknowingly acquired the mindset of fixating on creating 'perfect moments' and Insta-worthy stories and there's nothing wrong with that. But once in a while, even the smallest act of love can set your heart aflutter. And this year's love campaign by Cadbury Silk stands a testament to this.
So how far will you go to make them blush this Valentine's Day?